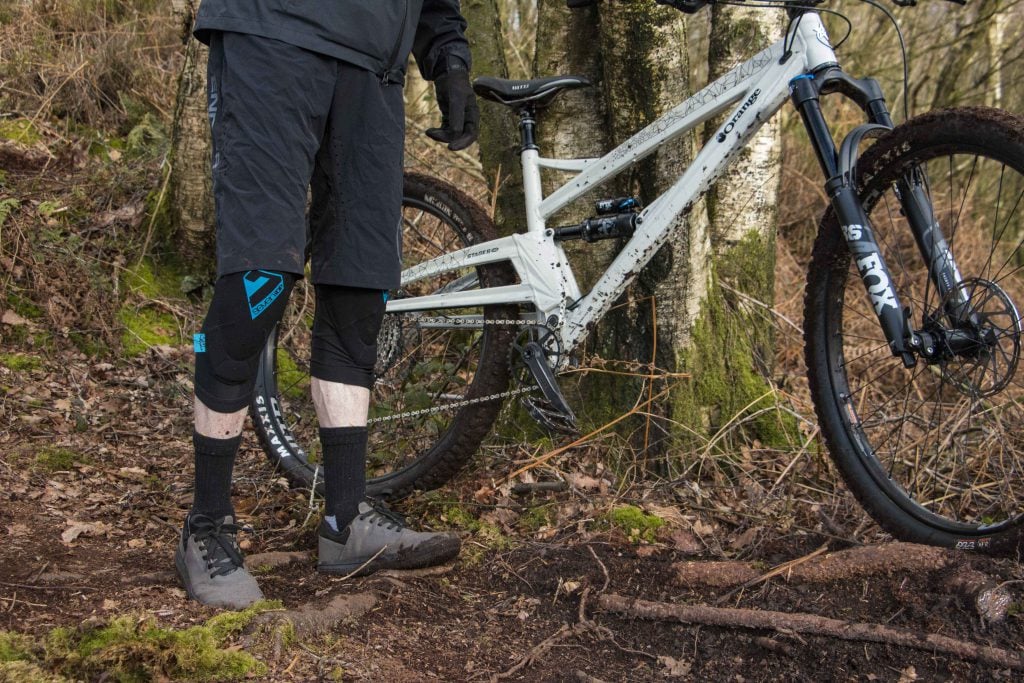 7 iDP has been dominating the MTB protection game for years now, so we're stoked to announce we're now stocking the entire range of 7 Protection Pads, Helmets and accessories. We had the chance to test drive some of their knee pads and gloves this week, so lets take a deep dive into some highlights of the range and our first ride impressions.
Knee Pads
The 7 iDP range holds 8 variations of knee pads – from kids to adults and everything in between. The 7 iDP Sam Hill Knee Pad is the crowning achievement of the range, with multiple test winning reviews, a 9/10 from MBR a few years on the trot as well as various mass test wins They are also worn regularly by some of the top current EWS and Enduro racers. The pad itself was designed in conjunction with three time EWS champion Sam Hill who stipulated the exact requirements of a modern enduro racer; breathability, comfort and protection. We test rode the Sam Hill Pads up our local hill for a few hours and found they didn't run too warm, they didn't rub and they gave us plenty of confidence in those sketchy moments. The sock material feels very high quality on the skin and seems less likely to loose its stretch over time, like we have seen with other brands.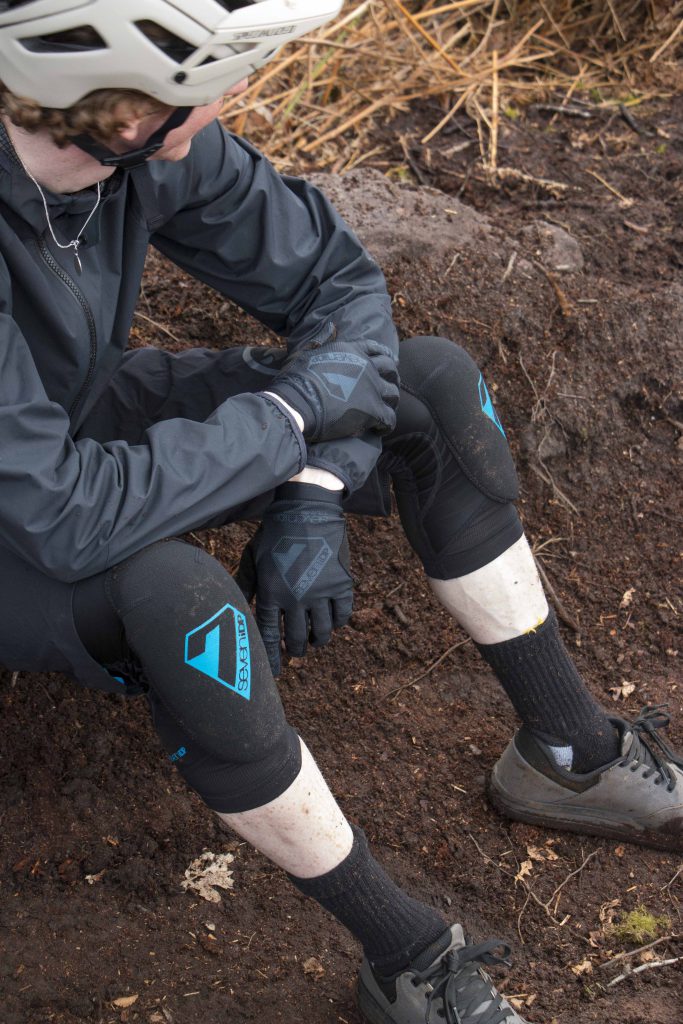 If you're looking for a slightly more slimline, light weight set of knee pads then the Transition Knee Pads are ideal. The single section front protection pad and super lightweight sock enable fantastic heat shedding, while keeping your patella and upper shin bone covered. Once again, we didn't see any rubbing or chafing and the pads didn't ride up or slide down the leg. Initially, these pads look quite bulky to the eye, but once you start riding they soon find their natural place on the knee and don't move.
Gloves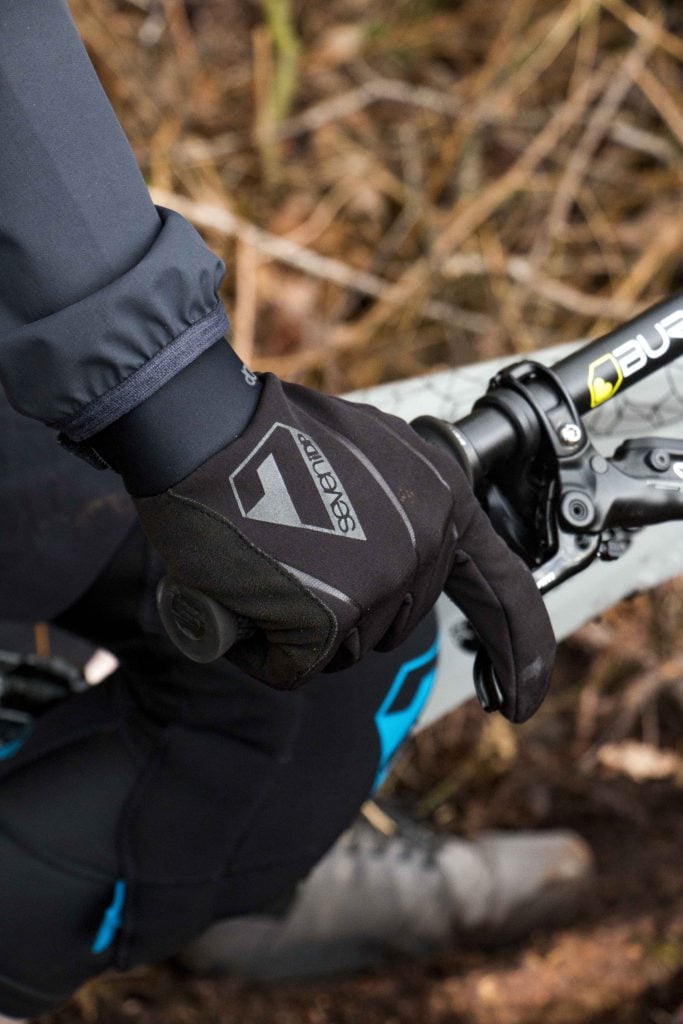 7 Protection offer a large range of gloves. We test rode the Chill Insulated Gloves and the Transition Gloves. The Chill Insulated Gloves are designed for deep winter riding where keeping windchill off and maintaining dexterity are key. Some insulated gloves can alter brake lever feel, and make you feel disconnected from the bike – for some people this is a deal breaker. The Chill Insulated gloves keep that skin to lever connection feeling while keeping your hands warm enough to grip the bar. Their understated design fits most winter riding kit looks too, which is a bonus.
The Transition gloves are some of the best feeling trail gloves we've tried in a long time. Our current number one pick for trail gloves are the 100% Sling Trail Gloves. They're the benchmark in "barely there" gloves as the perforated front and back material gives an almost invisible feeling fit. The Transition gloves are equal in feel, but give a little more protection on the back of the hand against brambles and branches compared to the Sling gloves.
All in all, the 7 Protection range definitely lives up to the hype and glowing magazine reviews. Their knee pads are some of the most comfortable we've tried and their gloves pleasantly surprised us. If you'd like to check out the full range of 7 iDP Gloves, Kneepads, Elbow Pads, Helmets and accessories check it out at the link below!