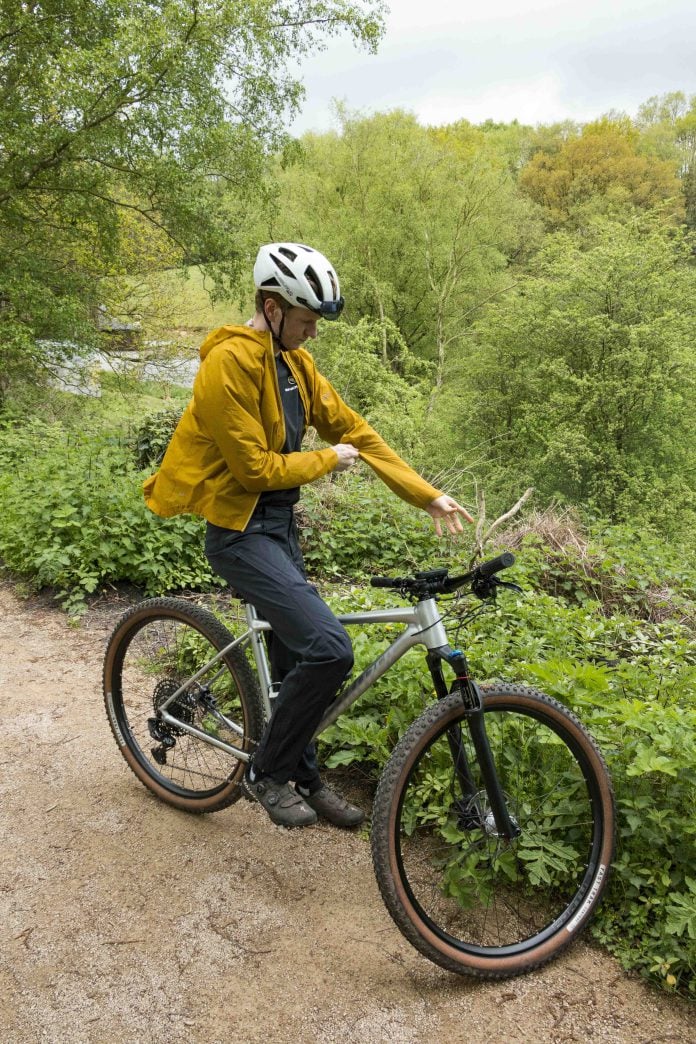 A deeper look into the brand new cycling-specific clothing range from one of the biggest names in outdoor clothing.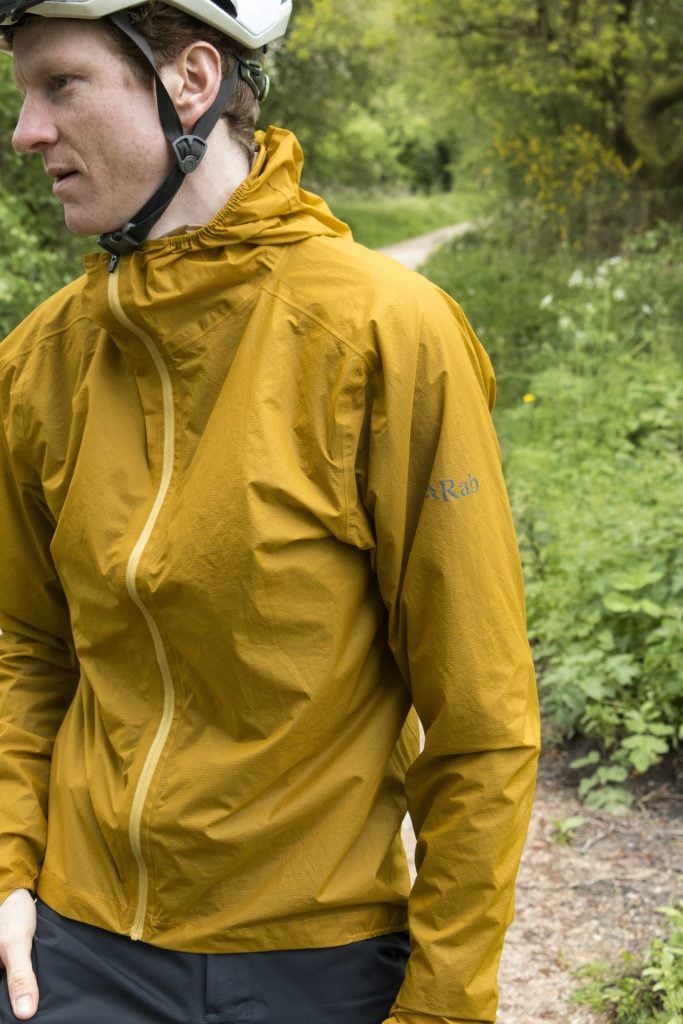 The name Rab is synonymous with high quality, rugged mountaineering clothing, sleeping bags and equipment. Founded in 1982 by Scottish climber Rab Carrington, Rab was born out of a love for spending time outdoors, in the mountains and in the toughest conditions imaginable. After a trip to Patagonia where his equipment failed to turn up at the port Rab Carrington spent the following 6 months in Argentina and learned to stitch sleeping bags himself. After returning to the UK, Carrington moved to the edge of the Peak District to build Rab into the brand it is today, with the focus of bringing lightweight, durable and high quality products to people that demand the most from their equipment.
Cinder – a new venture for Rab
With Cinder, Rab took their extensive knowledge of garment fit, textiles and waterproofing and created a ride-fit specific range of jackets, trousers, bib shorts and accessories that encompass all forms of cycling. From touring to big mountain riding the Cinder range is made to do it all.

We've had the pleasure of testing the kit over the past few months – here are our initial thoughts on a few of the garments.
Rab Cinder Kinetic Jacket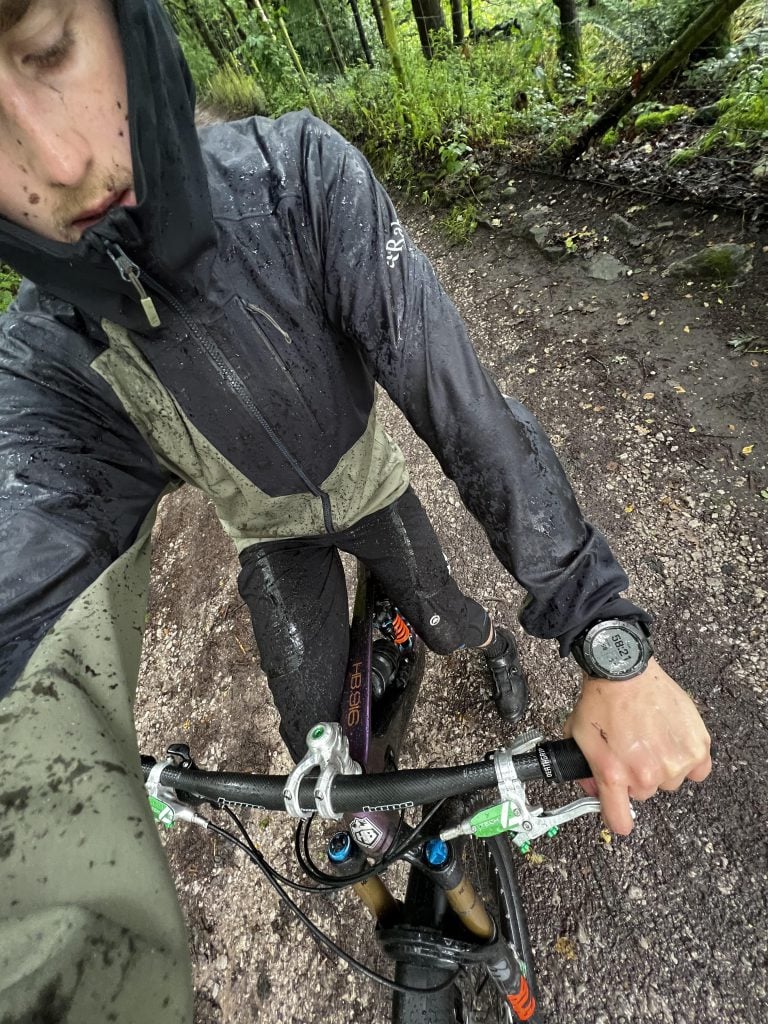 The Cinder Kinetic Jacket sits at the top of the Cinder range in terms of waterproofing, breathability and fit. It utilises Rab's patented ProFlex material – a fabric that feels like a softshell, so it is lovely and forgiving on the skin and stretches easily where needed, but retains all the waterproofing and breathability properties of a conventional hardshell. Its completely unlike anything we've tried before. The waterproof-ness (if that is a term) is excellent too. I've tried this jacket in the most diabolical UK conditions and remained un-quenched. The biggest take away is that you don't experience the "wet plastic bag" feeling while riding that you often find with hardshell jackets once your body has warmed up. The MVTR rating of 35000g/m2/24 hrs enables this jacket to shed heat like no other.
The Jacket has a few useful little details that make it a lot easier to live with compared to other jackets we've tested. For example, the adjustable elastic tie on the hood makes for easy fitment over your helmet. The breast and rear pockets are really easy to open and close – a must for a riding jacket. There is also a wait toggle to pull the bottom of the jacket tight against your body to keep the worst of the elements out. There are even male and female specific fits available.
All in all, the Kinetic Jacket is the total opposite of a "buy cheap, buy twice" garment. If you look after it, the Cinder Kinetic Jacket will last you a very long time.
Rab Cinder Phantom Jacket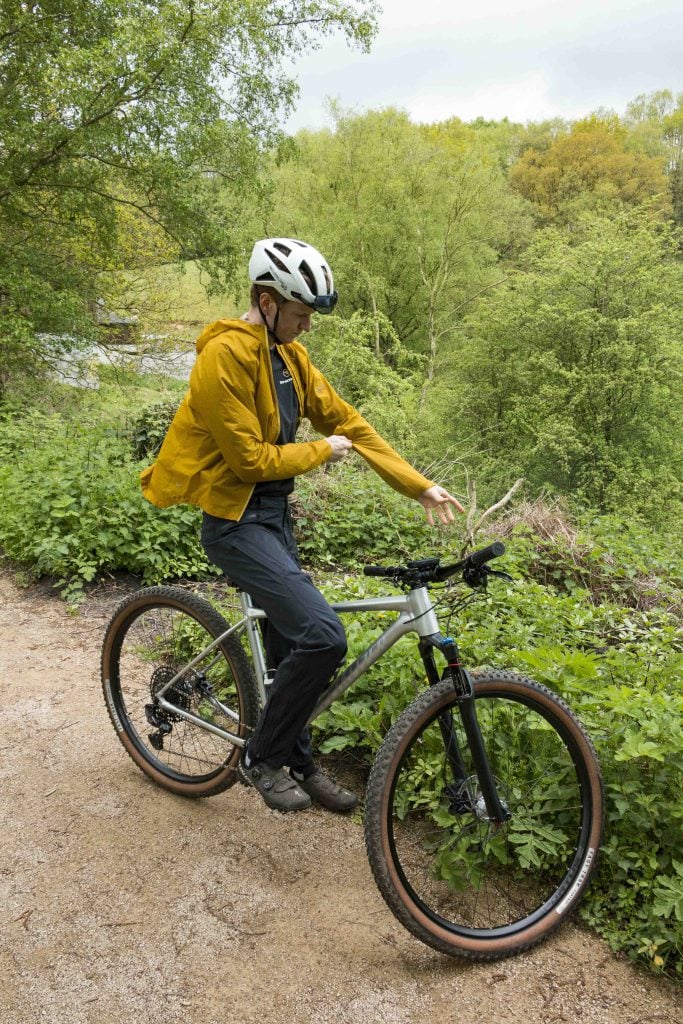 This is yet another garment from Rab that showcases their amazing textile and fit heritage. The Phantom Jacket weighs in at just 99 grams, with the included stuff sack. This featherweight waterproof is ultra thin and packable making it perfect for when the forecast isn't too certain. The stuff sack has a handy pair of elastic ties that allow you to attach the jacket to your frame, meaning you'll never have to worry about not having a waterproof to hand mid-ride.
The Phantom Jacket has an under-helmet fit hood. This keeps the weight and volume of the garment low, while maintaining the option to keep your head dry. Breathabilty is also very good and is aided even further by the super thin feeling fabric.
The Phantom Jacket doesn't feel as hard wearing as the Kinetic Jacket – but that isn't its intended purpose. This is a stash-and-go thin waterproof layer designed for sudden changes in weather. The garment feels like a far more premium, refined version of the Endura FS-260 Pro Adrenaline Race Cape, but with a hood and a proper waterproof capability.
This jacket has become a faithful friend on our after work blasts and long distance missions due to its stash-and-forget nature and ultra light weight.
A household name
The Rab Cinder range is a brand new venture for the brand. At first, it can be hard for new brands to establish themselves in the cycling industry with such constant and fierce competition. However, with Cinder, Rab are bringing something new to the table. Proper waterproofing technology based on decades of mountaineering experience, proper tailored cycling fit and proper industry leading fabric technology. We've seen plenty of brands come and go over the years, but I think the Rab Cinder will soon be a household name for premium, high performance cycling wear.