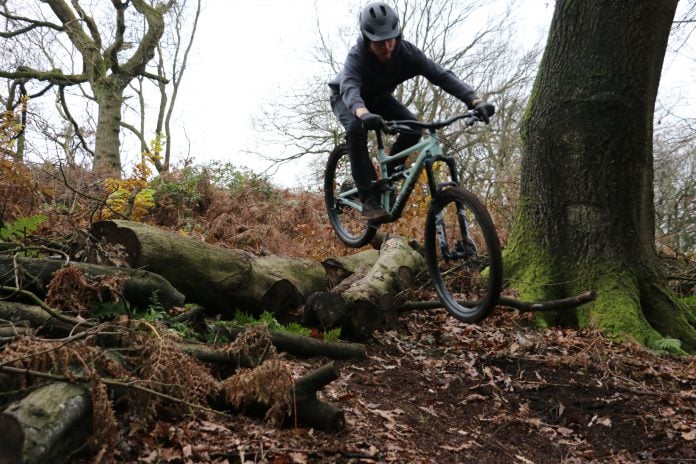 The new wave of mullet mountain bikes coming to the forefront of the industry is hard to ignore – its no longer a fleeting trend or marketing gimmick, with brands like Specialized, Santa Cruz and Transition committing to stand alone mullet models in their 2022 lineups. The mullet buzzwords are "business in the front, party in the back", and that is precisely what the all-new Specialized Status is about. A fast rolling 29 inch wheel in the front, and a snappy, low inertia 27.5 inch wheel in the rear makes for a really special feeling bike.
Business in the front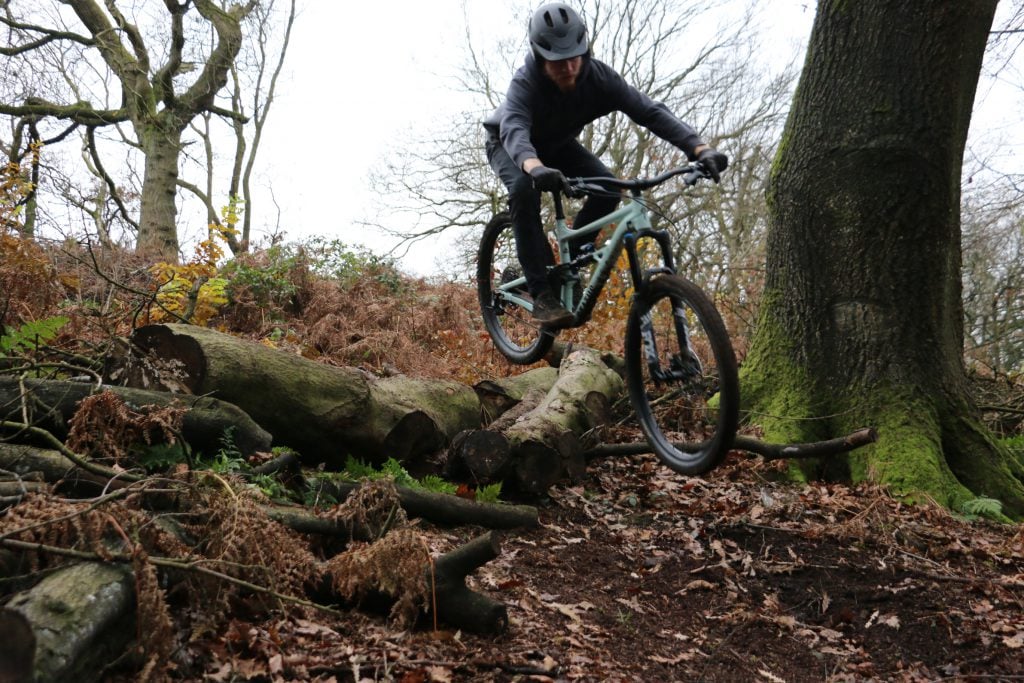 In the 2021 season Specialized had some amazing success with their mullet Demo downhill bike, taking Loic Bruni to the top of the UCI World Cup Overall title. For the 2022 Status, Specialized took their wealth of knowledge on mixed wheel sizes and translated it into a feisty package that excels in various environments. Take it to your local hill and you'll find it will make you re-learn how fast you can hit turns. Take it to the bike park and you'll be popping and jumping off every little lip in the trail. Wanna go for an XC effort but still keep the downhills exciting? Throw on the clipless pedals, get some power down and you'll eat up the miles with a big grin on your face on the way back down.
Party in the back
Lets talk about that 27.5 inch rear wheel. What is the advantage to having a smaller rear wheel? When the 29 inch wheel size was released the change in ride quality and reduced roll over resistance was immediately apparent. 29 inch wheels have definitely changed the mountain bike industry and led to some dramatic improvements in bike handling and predictability, however there are still a die hard bunch of riders that enjoy the fast, snappy and light handling of a 27.5 inch wheel. The reduced centripetal force of a rolling 650b wheel allows you to lean the bike over more easily compared to a 29 inch wheel, bringing the rear of the bike around faster in turns. The difference is most noticeable when a sudden change of direction is required, especially once the wheels have left the ground, making whips, tweaks and tables a little easier. Its the best of both worlds!
Bullet proof spec
The 2022 Status 140 and 160 come spec'd with a bullet proof set of components, with the money being spent on the equipment that matters. This means powerful 4 piston DH brakes from Sram, in the form of the Code R with 200mm rotors front and rear, Specialized's own 2.3″ Butcher Grid Trail tyres in their stickiest T9 compound, and burly suspension from Fox with their brand new Float X rear shock and 36 Rythm forks.
Ride Impressions
We headed out to our local hill on the new Status with test rider Will from our bike shop. Will has ridden everything from E Bikes to Hardtails, encompassing all the new trends in the industry, so he has a good idea of what it takes to make a solid mountain bike in 2022. The first thing Will noticed is the short rear end, made possible by the smaller rear wheel and short chainstays. "It makes it really easy to pick the front end up and place it where you want. My overall impression of the bike, having ridden everything from berms to jumps, tech and steeps, is that it has some serious capability. Its bang for your buck is fantastic – you won't get much more for your money from other brands with this sort of geometry and spec. Its definitely a bike to keep an eye on in 2022."
With two travel options available – 140mm and 160mm, the 2022 Status caters to all appetites. If you're more into dashing out after work for an hour then the 140 is for you. If you'd prefer the peace of mind of having a bit of extra squish, and you like to go big then the 160 is your bike.
We've got a size S4 Status 160 ready to demo at our bike shop – give them a call to arrange a demo ride!