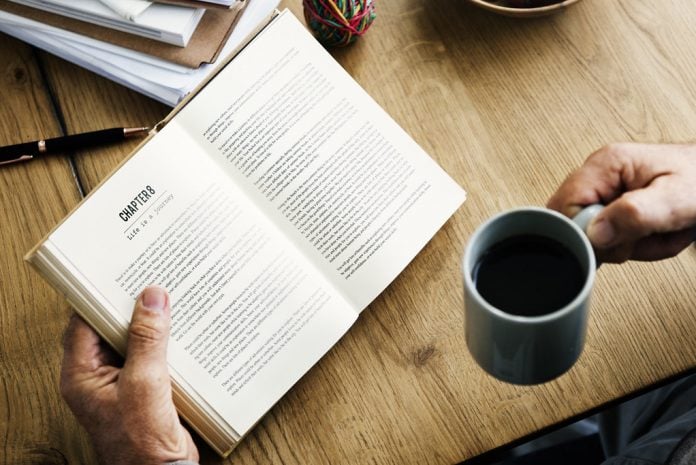 As the lockdown continues we look to various ways to occupy ourselves outside of the daily outdoor exercise token and levelling up the Zwift avatar as high as possible. Maybe you're reading this after this has all blown over just looking for some good material to read on some time off. We've listed a few of our favourites.
We've tried to pick a bit of a mix of books, and not just stick to the classic autobiographies – though there are of course a few in there. Hopefully you can find something to get stuck into. Don't forget there are now also great ways to listen to the books if you're on the go.
100 Greatest Cycling Climbs – Simon Warren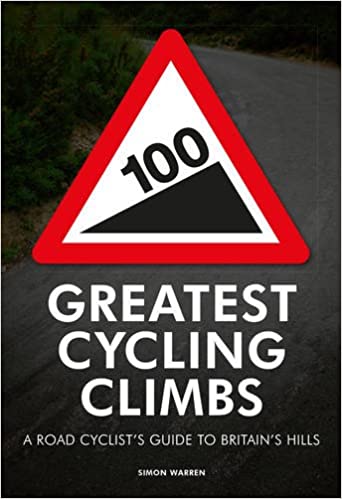 For the first time, here is a pocket-sized guide to the 100 greatest climbs in the land. From lung busting city centre cobbles to leg breaking windswept mountain passes, this guide locates the roads that have tested riders for generations and worked their way into cycling folklore. Whether you' re a leisure cyclist looking for a challenge or an elite athlete trying to break records, stick this book in your pocket and head for the hills. Includes for each climb a maps with the start and finish of each climb shown, as well as grid and OS references, timings and ratings from 1-10 taking into account gradient, length, surface.
The Flying Scotsman – Graeme Obree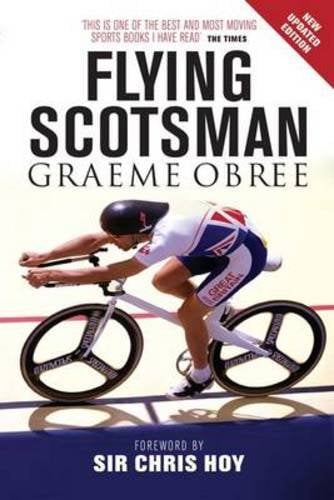 On 17 July 1993, Graeme Obree stunned the international world when he emerged from obscurity to smash Francesco Moser's World Hour Record. Flying Scotsman is Graeme Obree's searing autobiography, from his tough upbringing in Ayrshire where he found escape on the roads, to his head-to-head duals with Chris Boardman and his rise to become a major star on the European circuit. Obree created massive controversy in the professional cycling world with his unique riding style and his pioneering construction techniques – famously using washing-machine parts to complete the building of his 'Old Faithful'. Yet all his sporting success was achieved in the shadow of manic depression and suicidal despair. Obree brings his amazing life story up to date in this new edition of his critically acclaimed, best-selling autobiography, as he continues to astound the world with his creative genius and sporting prowess.
The World Of Cycling According to G – Geraint Thomas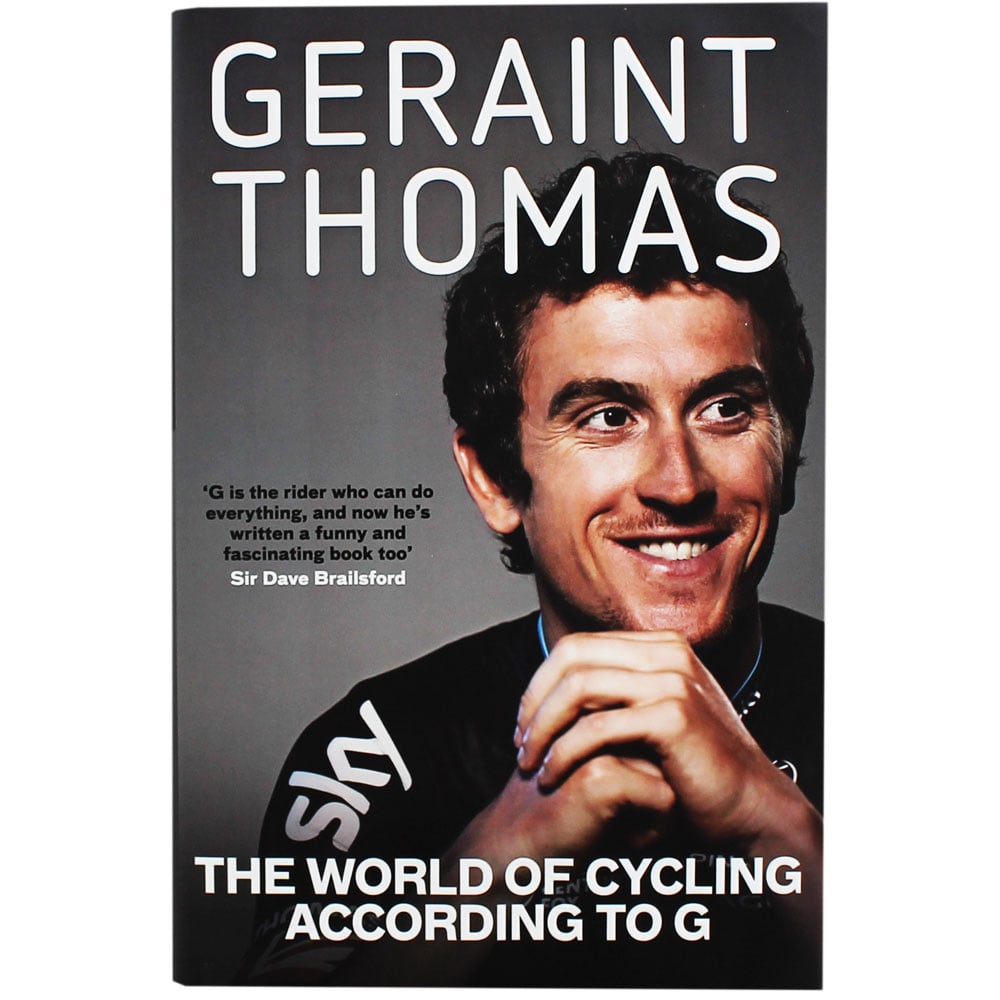 Like no other cycling book, from no other rider – Britain's cycling star shares his unique take on the world of cycling.
Sit back or saddle up as double Olympic gold medallist and multiple world champion Geraint Thomas gives you a warts and all insight into the life of a pro cyclist. Along the way he reveals cycling's clandestine codes and secret stories, tales from the peloton, the key characters like Wiggins, Hoy and Cav, the pivotal races and essential etiquette.
Geraint Thomas is treasured for treating his sport just as the rest of us see it: not a job but an escape and an adventure. He's been with Team Sky since its inception, and is one of our most successful and gifted track and road riders, but Geraint reminds us that getting on the bike still puts a smile on your face and fire in the legs like nothing else.
Funny, informative, diverting and droll, this is a joyful celebration of the world of cycling.
French Revolutions – Tim Moore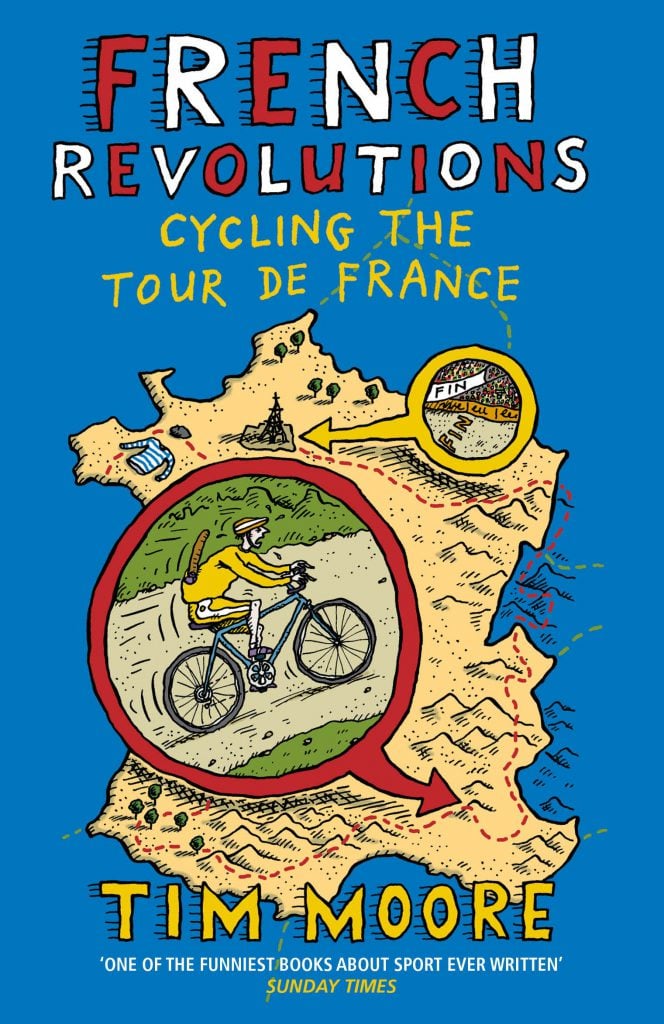 Self-confessed loafer Time Moore, seduced by the speed and glamour of the biggest annual sporting even in the world, sets out to cycle the course of the Tour de France. All 3,630km of it. Racing old men on butchers' bikes and chased by cows, Moore soon resorts to standard race tactics – cheating and drugs – in a hilarious and moving tale of true adventure.
Big Blue Book of Bicycle Repair – Park Tool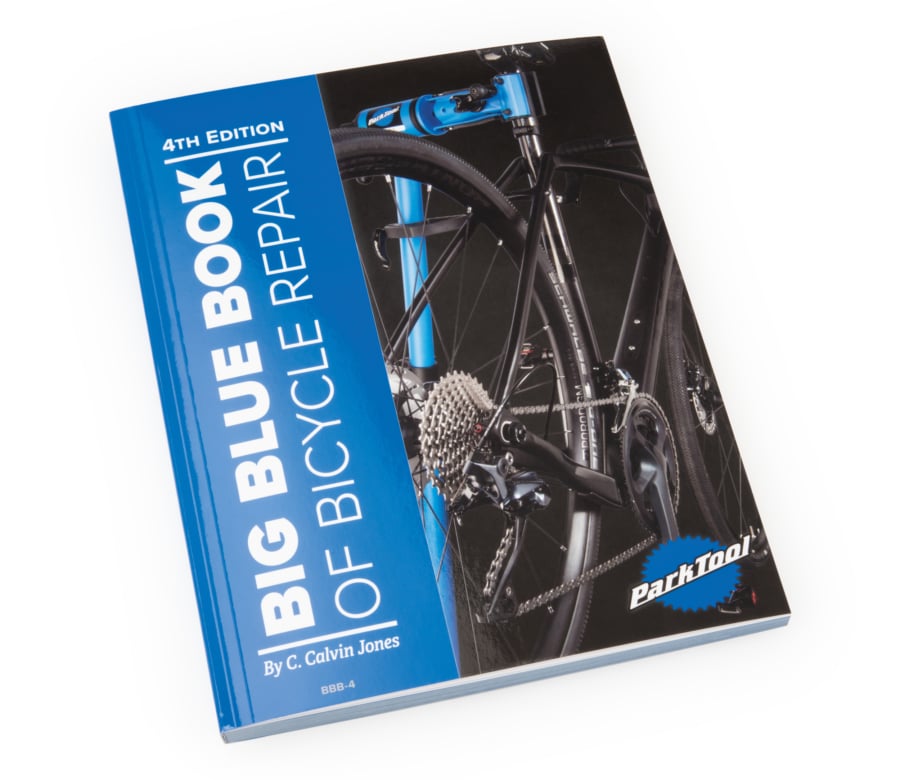 The Big Blue Book is the perfect reference guide for nearly any level mechanic and every bike
The 4th Edition of the Big Blue Book of Bicycle Repair is updated with the latest information, procedures and techniques
Features clear, step by step adjustments, high quality colour photos and useful charts and graphs to thouroughly explain and demonstrate hundreds of repairs
Written by one of the world's leading authorities on bicycle repair and maintanence, Park Tools director of education, Calvin Jones
Covers everything from minor adjustments to complete overhauls
How I Won the Yellow Jumper – Ned Boulting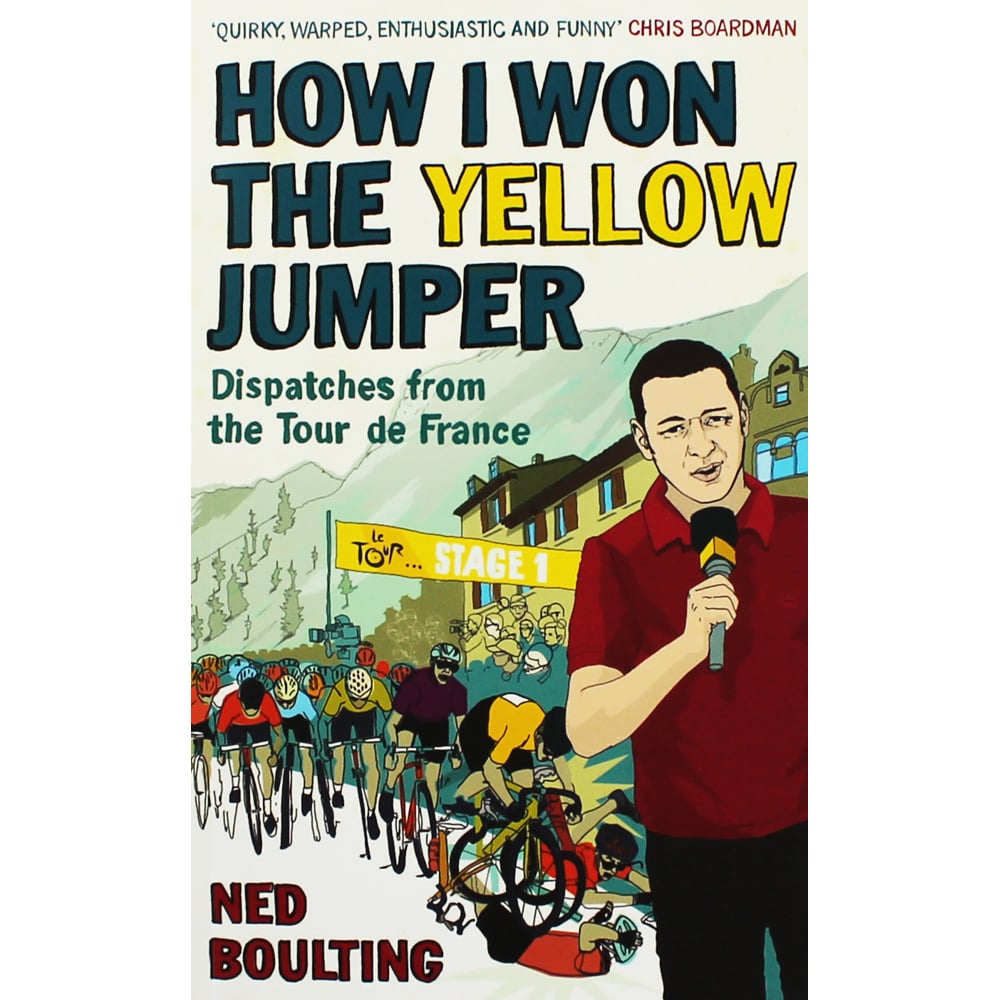 Follow Ned Boulting's (occasionally excruciating) experiences covering the world's most famous cycling race. His story offers an insider's view of what really goes on behind the scenes of the Tour. From up-close-and-personal encounters with Lance Armstrong to bewildered mishaps with the local cuisine, Ned's been there, done that and got the crumpled-looking t-shirt.
Eight Tours on from Ned's humbling debut, he has grown to respect, mock, adore and crave the race in equal measure. What's more, he has even started to understand it.
Laura Trott & Jason Kenny – The Inside Track – Laura & Jason Kenny
10 gold medals don't come easy…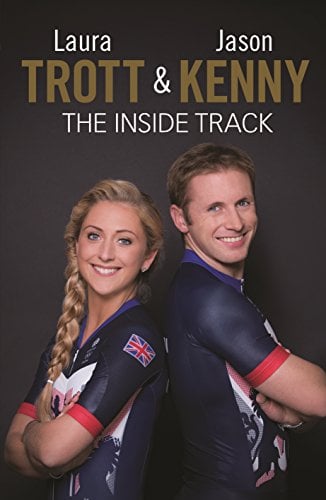 First comes the graft. Thousands of hours on the pedals, forever turning left, following that black line round, pushing your body harder than it is designed to go. Then comes the sacrifice. All familiar pleasures stripped away in search of perfection. Then the pain. Muscles burning, stomach churning, an ache in the bones. To pull all of this together to achieve an Olympic gold is impressive; to be part of a couple doing this in the same sport is rare; to do it ten times between you is unprecedented.
Laura Trott and Jason Kenny, Britain's most successful female and male Olympians, invite us into their world, on to the boards of the velodrome and down the back straight of British pro cycling to give us the inside track on what it takes to become a champion.
This is the story of the races that gripped a nation; one of sprints and pursuits, tactics, mind games, medals and trials; of being so tired you collapse by the side of the track, so out of form you can't finish a practice session; of what goes through the mind of an Olympian as they power towards the finish line; and of how a boy from Bolton and a girl from Cheshunt became the best in the world, while finding in each other the perfect partner.
Shut Up Legs – Jens Voigt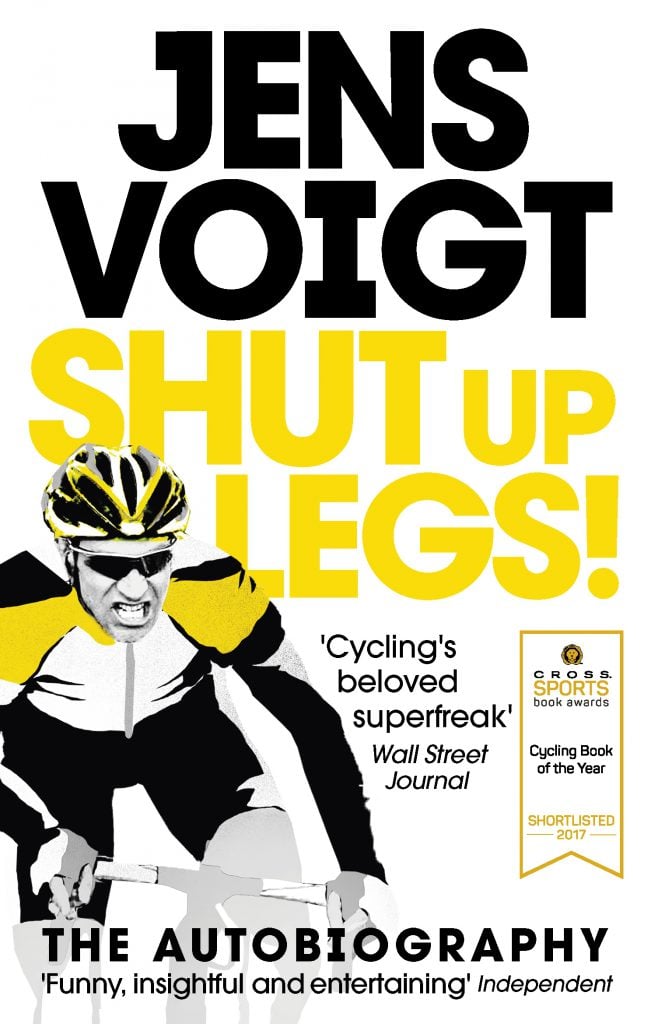 Push until it hurts, then push some more.
Even by the standards of a sport that requires enormous stamina and capacity for suffering, Jens Voigt is in a class on his own. Beloved by cycling fans for his madcap one-man breakaways as much as his sense of humour and quotable catchphrases, Jens is one of the most popular personalities in cycling.
Jens was born near Hamburg, and came up through the East German system before the Wall came down. He got into the national team through the German army, before signing for his first big team. In many ways he is cycling's anti-star; despite arguably spending more time at the front of the Tour de France than any other rider he has only worn the yellow jersey twice as his efforts have always been in the service of others.
A Midlife Cyclist: My two-wheel journey to heal a broken mind and find joy – Rachel Ann Cullen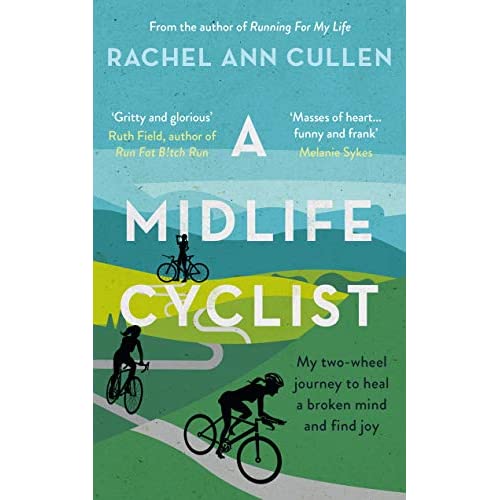 Rachel is a cyclist. But she was never meant to be.
After gaining mental strength and healing through running, she thought she was free. Her depression alleviated, she came off antidepressants, winning races and collecting medals at marathons.
But when an injury stopped the only thing helping to quiet the voices in her brain, Rachel found out what she is truly made of. As body dysmorphia began to grip her in earnest, she knew she had to find a different way to kick her mental health demons for the sake of her sanity.
So, she went down to her cellar, heaved out her old bike, and started pedalling.
Like her life depended on it.
Racing Through the Dark – David Millar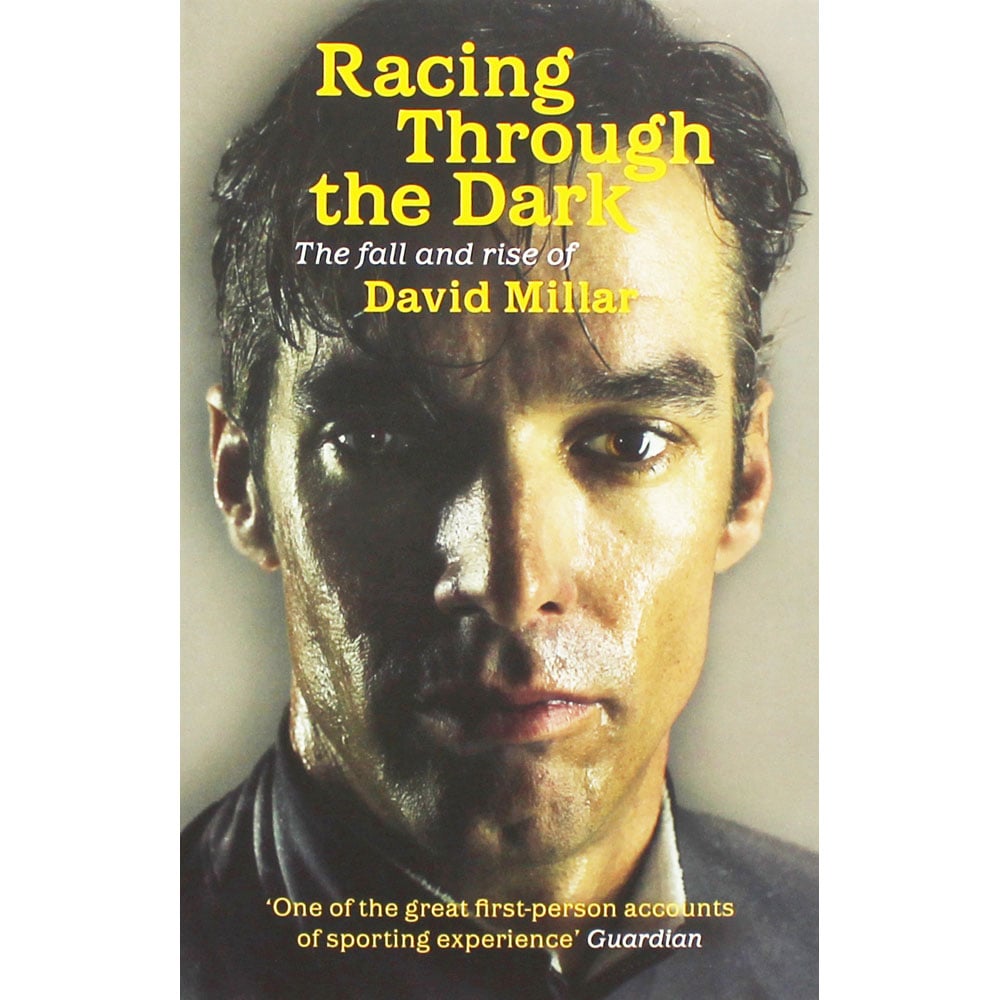 By his eighteenth birthday David Millar was living and racing in France, sleeping in rented rooms, tipped to be the next English-speaking Tour winner. A year later he'd realised the dream and signed a professional contract. He perhaps lived the high life a little too enthusiastically – he broke his heel in a fall from a roof after too much drink – and before long the pressure to succeed had tipped over into doping.
Here, in a full and frank autobiography, David Millar recounts the story from the inside: he doped because 'cycling's drug culture was like white noise', and because of peer pressure. 'I doped for money and glory in order to guarantee the continuation of my status.' Five years on from his arrest, Millar is clean and reflective, and holds nothing back in this account of his dark years.
Simply Road Cycling – Peter Roxburgh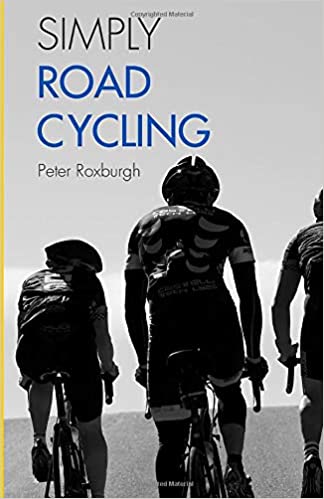 The 'must-have' book for new and developing road cyclists. Whether you're new to road cycling, want to improve your skills and technique, looking to take part in a triathlon, or simply want to get out on the road and enjoy the freedom of cycling, Simply Road Cycling will make you a more confident and skilled rider. After reading this book you will:
Choose your perfect road bike – whatever your budget.
Perform a bike fit to maximise comfort and performance.
Descend with speed and confidence whatever the terrain.
Climb faster and more efficiently.
Ride in any weather by making smart clothing choices.
Join others on groups rides, knowing the unwritten rules and calls of the road.
Save money and time by adjusting your bike for peak performance.