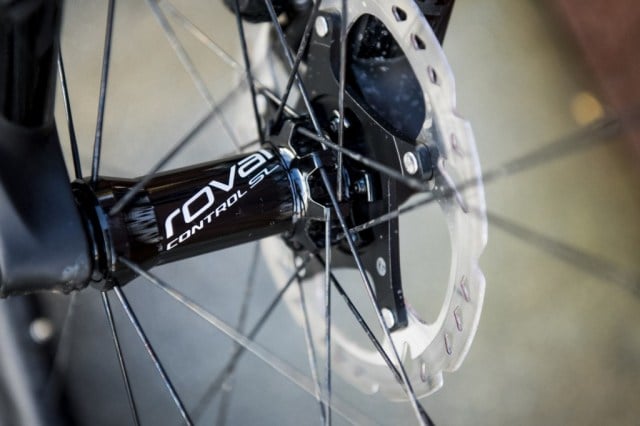 I'm sure you're aware of the benefits of a light wheel, rotating mass and all that. So I'll be brief, the new Roval Control SL 29er wheelset comes in at 1300g for a boost and 1320g for a 142 set up.
Rims are carbon (obviously) and hookless, take a look at your rims and there is a good chance there will be a little lip or hook that holds the tyre bead in place, not on these. Also gone is the requirement for a rim strip for tubeless, which makes the setup lighter and things such as spoke replacements far easier. Speaking of spokes 24 DT Swiss Competition Race in the front and 28 out back, using Pro Lock Hexagonal nipples.
Hubs are Roval but using DT 240 internals, nothing wrong with those. Fitment choices are 100×15 and 142 or Boost 148 with 110×15. They come with a SRAM driver but a shimano is available.
TOP TIPS FOR LONG DISTANCE RIDING.
They wont be available until May and come in at £1540. A couple of journalists have had a spin on them already and you can find their thoughts here and here.