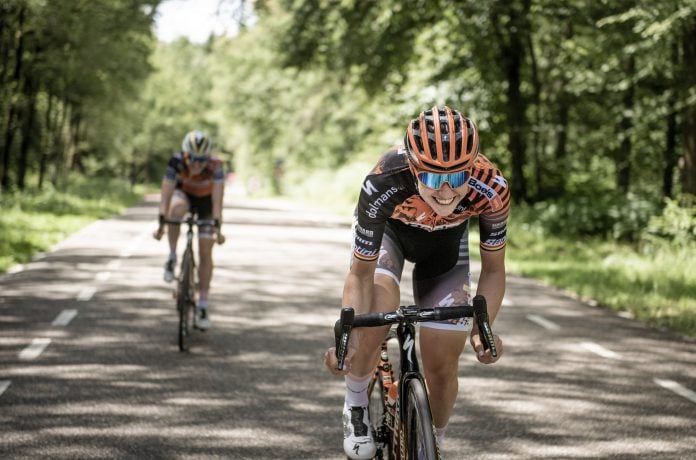 Cycling isn't often the most comfortable sport, the average cyclist will boast their prowess over the average member of the public. A little bit of pain and suffering, lots of miles in saddle, we like to convince others it's for the tougher bred.
However not all pain is good pain, there are certain things that we should try to avoid. Long weekends spent riding the bike can be tough enough, sores, aches and pains should be avoided.
— 6 WAYS TO MAKE AN OLD BIKE FEEL NEW —
And while the best advice we can give is to go for a good bike fit, some of the modifications on this list will buy you a bit more time first.
Check your Reach
Getting the right reach can really unload your lower back, neck & shoulders. If you're too cramped in you'll be struggling to ride properly, and if you're too stretched out it'll be putting a lot of pressure on areas it shouldn't.
— HOW TO GET A GOOD NIGHTS SLEEP FOR A GREAT RIDE —
If you're being peeled off your bike at the end of a ride, or need a lengthy evening on the foam roller, then this is a good place to start. Those with shorter torsos (longer legs) or limited flexibility could be having this issue more!
Test New Saddles
Sometimes the foam on your saddle can get very worn causing a lot of discomfort. So this can be another place to look to swap to make the bike feel new again. There are now endless saddles to choose from, so changing to something similar is often the best option to make the bike feel new again.
You can also get trial & test saddles, or shops will refund you the money for the saddle after a couple of weeks, provided you haven't caused it any damage. This will mean you can see if you get along with the saddle or not.
— YOUR GUIDE TO CYCLING KNEE PAIN —
Adjust Your Handlebar Height
Often when people buy a shiny new race bike, they go straight for the low approach. Getting as aero as possible and really slamming the stem, removing all the spacers. While this might make you slightly more aerodynamic, it could really affect the power you're able to sustain, especially if it causes issues through your back or hamstrings.
— WHY YOU NEED A NEW BIKE FIT —
It can also create a lot of issues through your hands, elbows and wrists from the increased pressure on the bars. So bringing them up a touch will increase comfort and add sustainability to your riding, bringing up your power for the longer rides.
Check Saddle Height
If you're currently wondering whether you need to change your saddle, and it's leaving you a bit unsure. Chances are the one you've got is fine! After a couple of hours on the bike you'll know if you're barking up the wrong tree. Saddle height is one of the biggest contributors to knee pain. Too high and you'll get issues through the outside of your leg and in your IT bands. Too low and it'll put added strain through your quads.
A great way to start with saddle height is your inside leg length minus 10 centimetres. This figure should match the distance from the top of the saddle and the centre of the bottom bracket. Again, a good bike fit will also help you work this one out.
Check Your Pedal/Cleats
Changing the pedals can have a huge impact on the way the ride feels. The pedal stroke will feel smoother, easier and it can help avoid injuries in your hip & knee. Some types of pedals can also be serviced to save you buying a completely new pair!
If you're using cleats this can also be a great change. Bet you haven't checked the wear indicator on them for a while! But make sure you change to cleats with the same amount of float (often indicated by the same colour) so this doesn't cause issues elsewhere. Moving the position on the foot can really help with your alignment elsewhere.
Reduce Tyre Pressure
With tyres becoming wider & wider all the time and a big shift to tubeless, a lot of people are running lower pressures for extra speed and comfort. Gone are the days of a 23C tyre pumped to near bursting. Lower tyre pressures help absorb the bumps in the road to keep you comfy for longer.
If you're running a clincher set up (with an inner tube) then you don't want to go too low because you might end up with a pinch flat, but a few psi lower could make all the difference.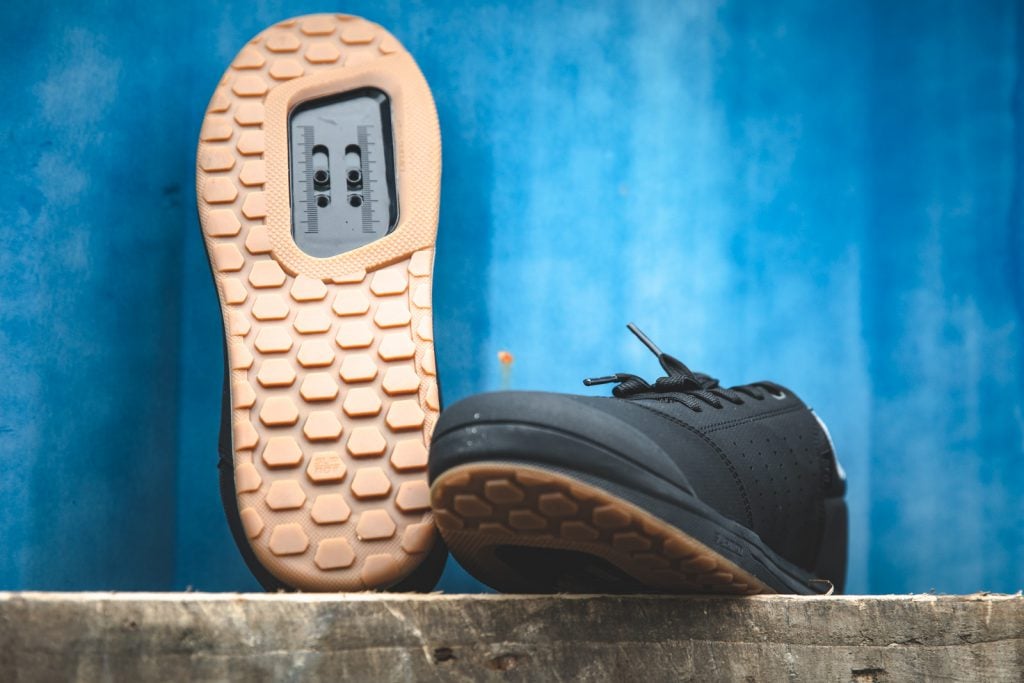 Double Tape
Though not many people consider the comfort of their wrists & hands, anyone that's spent a long time riding their bike will know that if these get to uncomfortable, it's a sure fire way to end the ride early. Cold fingers in winter get dangerous fast, and keeping them comfy in summer is equally important.
A lot of the professional riders will double wrap their handlebar tape for extra comfort, and it's a great idea. You can do this much cheaper than some of the other changes and it could really improve your ride.
— OVERTRAINING SYNDROME – ARE YOU DOING TOO MUCH —
Consider Mudguards
Though not as necessary through the summer months, fitting mudguards to the bike could make all the difference in keeping you comfortable and riding for longer. Keeping the chammy dry and clean for as long as possible will help avoid the urge to peel off early and beeline for the showers.
There are loads of mudguard options from clip on to something a bit more permanent. There's nothing hardcore about avoiding mudguards and spraying your mates for a couple of hours, so they're worth the investment!
Hopefully you find something that can help keep you riding for longer! We have a great range of cycling gear, so swing by the get what you need before your next ride, enjoy!