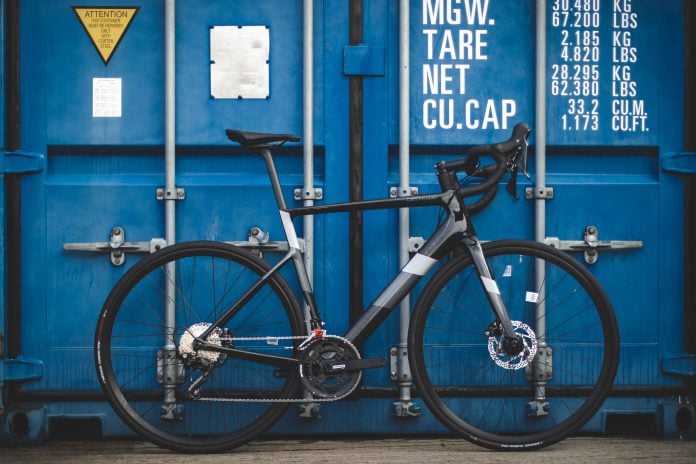 As e-bikes are becoming the go to, we can see the market rapidly changing to accommodate this. Smaller yet longer lasting batteries assist bikes that are barely distinguishable from your normal road bike. The Cannondale Supersix Evo Neo 3 is one of a kind, the new range looks almost identical to the "normal" Supersix range, with one difference, it's electric.
— HOW TO LOSE WEIGHT CYCLING —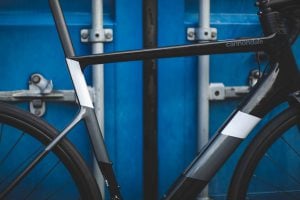 This is a machine Cannondale claim to be built for speed. Aerodynamically efficient design, sleek integration and BallisTec carbon construction keep the drag low, the weight minimal and the velocity high.
Racy geometry and stiffness offer explosive speed even though the bike remains heavier than the average road bike. Refined micro-suspension and big tyre clearance for surprising smoothness. It all adds up to precise handling and a ride-feel that's out of sight. The lightweight ebikemotion drive unit and battery hidden in the frame provide the perfect amount of boost to enhance your ride, not overwhelm it. It's real road riding, made better.
The Features: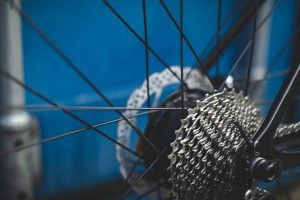 The new Cannondale Supersix Evo Neo frame features highly truncated airfoil tube shapes that offer the same weight, and equal or better stiffness, than round tubes, but reduce drag by up to 30%. The frame is designed to accept larger-volume road tyres (28mm tyres fit with a full 6mm of clearance on all sides) for extra comfort and capability on all kinds of roads. Unique design routes brake lines through an opening in the front of the headtube for minimal drag and headache-free serviceability. Cannondale's proprietary high-strength, high-stiffness carbon construction. An advanced matrix of intermediate modulus fibers creates a frame that's light, durable and lively.
— FIT CYCLE TRAINING INTO YOUR BUSY LIFE —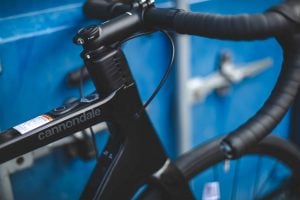 For those looking for more range, the ebikemotion Range Extender kit is an easy upgrade for the Cannondale Supersix Evo Neo. Just plug it into the main charge port and boost your battery capacity to 450Wh, enough for long rides and big days. With the 250W drive unit hidden in the rear hub, this keeps the weight down and improves the overall aesthetic. The power can be delivered on three different power settings and is said to be just the right level of support. There when you need it, almost unnoticeable when you don't.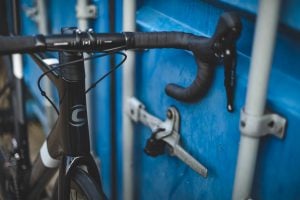 The cables are all internal to ensure they're not making the aesthetic overly bulky. SAVE technology in the rear triangle helps to dissipate road buzz, protecting you from vibrations, and the 27 KNØT seat post adds yet further compliance to absorb bumps and deliver a blissfully smooth ride experience.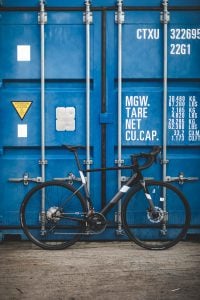 The integrated top tube controller lets you turn the system on, select your assist level and see your battery charge, all at the touch of a button, keeping your bars clean and uncluttered.
— HOW TO CONVINCE YOUR FRIENDS THAT CYCLING IS THE BEST SPORT EVER —
SAVE micro-suspension delivers an elegantly smooth ride to the Cannondale Supersix Evo Neo. The low seat stays, integrated seat binder and KNØT 27 seat post work in unison to absorb bumps, improve comfort and enhance control. This sleek, integrated handlebar system reduces drag and absorbs shock for more speed and better comfort. The two-piece design offers interchangeability and pitch adjust to fine tune your position.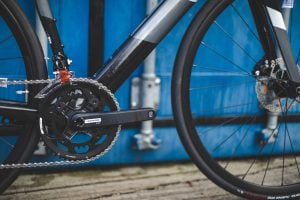 Shimano 105 group set with 11-34t cassette and 50/34T chain rings keeps the terrain unlocked and doesn't leave you wanting any more. Cannondale integrated wheel sensor delivers hyper accurate speed, route and distance info, registers your bike, reminds you of needed service and more.
The Verdict:
Though heavier in handling than a normal road bike at around 11kg, the Cannondale Supersix Evo Neo certainly offers extra power when you need it. If you're looking for an e-bike that doesn't come with a huge weight addition and a break the bank price tag, this could be the one!
Performance -

82%

Value -

84%

Durability -

82%

Aesthetic -

92%