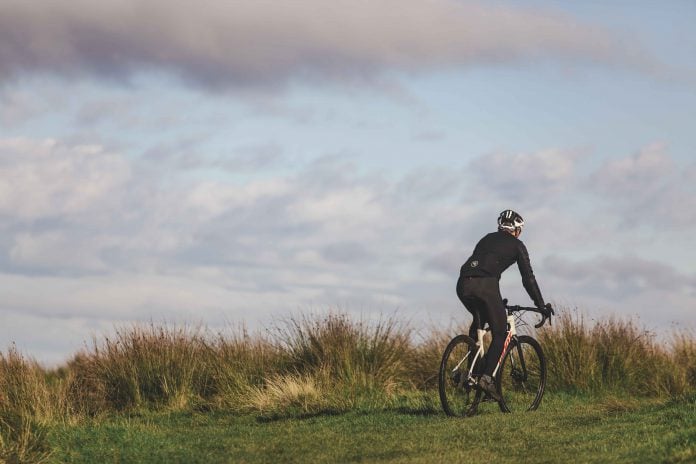 Gravel bikes are a mine field, the title itself covers everything from a hard tail mountain bike to a road bike with slightly thicker tyres. Different group sets, tyres, handlebars and geometries, you can be completely spoiled for choice. With so many set up options, what should be looking for when choosing a gravel bike?
Where to Start?
As bike brands begin to diversify their gravel ranges, there's a lot of different things to look for when choosing a gravel bike. To begin with, it's best to try and decide what you're going to be using the bike for.
Are you looking for a bike to go fast on the roads, offer a bit more comfort, and let you explore the less technical off road sections like a canal? Or are you looking for a gravel bike that is geared more towards technical riding? Maybe you're looking for a bike to do long, multi day adventures on? Or something in between all of that. But by knowing what the primary use of the bike is, it begins to help us make a decision.
— 8 THINGS TO KNOW ABOUT AN ALL ADVENTURE ROAD BIKE —
Some are great for carrying luggage, and others are designed to ride much smoother for longer distances. You have pretty much unlimited choice in the set up options, so best to adapt the gravel bike to suit you early doors.
If you're hunting for a new gravel bike, or looking to improve the old one, we've outlined some of the elements that can help influence the right decision.
Gearing:
Gone are the days where most gravel bikes come with a compact 50/34t Shimano chainring with a narrow cassette. A great option for those looking to ride primarily road based with the ability to venture off road, but when the going gets tough, you might end up doing a lot more hike a bike than you're in the market for. Especially if you're carrying luggage.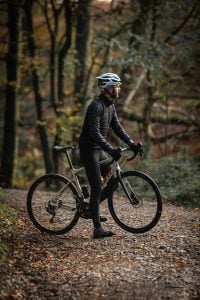 Gravel bikes over the last couple of years have moved towards much lower and wider group sets. There's been the introduction of gravel specific group sets, and SRAM have widened their road range to offer more gears at the bottom end. This lets road bikes have a gearing more appropriate for gravel riding.
— GRAVEL BIKE OR HARDTAIL – A PRESSING DECISION —
The ratios have shifted to 1:1 or lower meaning that you can climb much more technical sections. When the surface is loose and rocky, and it also means even with luggage you'll be able to manage climbs much easier. If you've ever strapped big panniers to your bike you'll know it feels very different very quickly.
These group sets aren't quite as capable on a fast, tarmac descent – but we all know that's not where the fun is anyway. And most of the time, you'll have plenty of gears where you need them.
To accommodate this, the chainrings have got smaller and smaller. Shimano's gravel range comes kitted out with 48/31t or 46/30t if you want a double chain ring, and other suppliers are following similar directions. This shift to smaller chain rings gives more room for wider tyres too!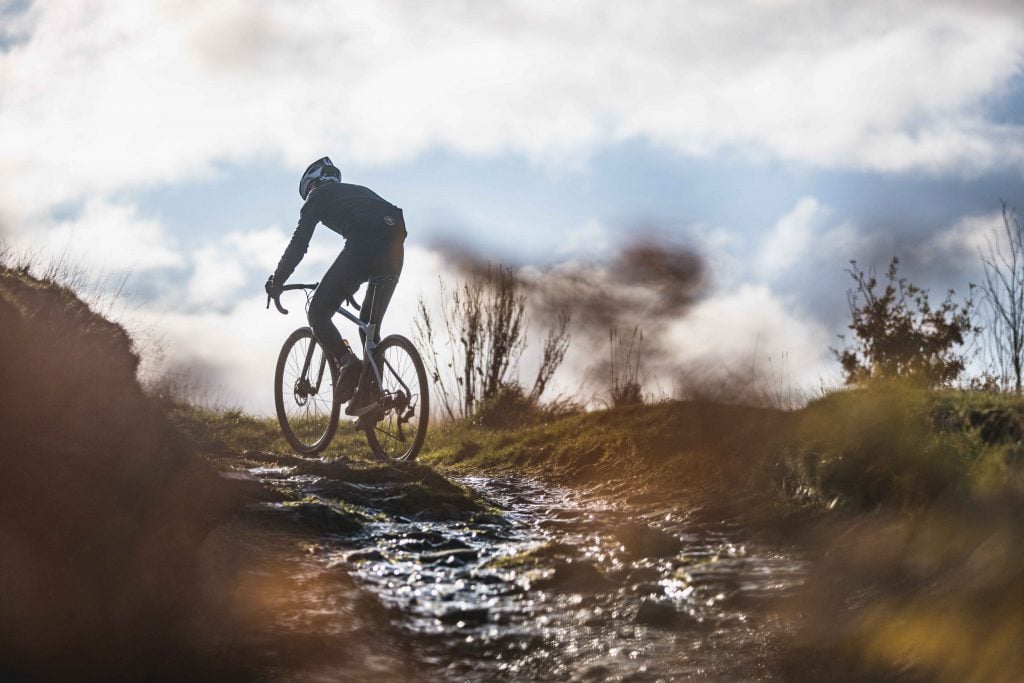 On the back of the bike, new technology lets the bike handle much wider cassettes. We've seen this technology make it's way into both the road and MTB scenes over the last few seasons, so it wasn't long before gravel reaped the rewards too. Road bikes used to struggle to make it up to a 30t back in the day, now you can use a gravel specific mech to achieve 42t no problem (though not with a 2x on the front).
— THE ALL NEW SPECIALIZED DIVERGE —
To stop you regularly dropping your chain or leaving it to go loose, a lot of these systems will include a clutch.
1x or 2x, the chainring solutions?
When choosing a gravel bike you'll have the option of a 1x or 2x cassette. A 1x solution can be paired with a much wider rear cassette. A 1x groupset is a single ring on the front instead of two, so you can only change the rear gears. This means a lot less can go wrong on the front of the bike and you don't get endless amounts of filth built up in the front. They'll keep the chain running a lot smoother on varied terrain.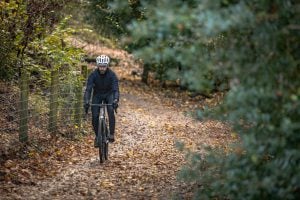 One drawback of this is that there's a much wider range between the gears. This is why we see road cyclists using cassettes with a low range, so that they don't have quite as big jumps between the gears. A double ring on the front will certainly help if you spend a lot of time on the road.
A single ring set up means that all the gears are in order rather than having to swap on the front regularly to change gears. Single ring chain sets often have much deeper teeth so that the chain doesn't jump as easily. They also alternate between wide and narrow openings to help keep the chain locked in place.
The size of the ring most suitable will depends on what style of riding you're doing. Single rings will let you tackle much more difficult terrain with luggage, whereas a lot of tarmac riding will benefit from a double front ring.
Wheel Size:
Wheels are another minefield of options, while 700c as a diameter are still the most popular, the rim widths are growing and growing to accommodate wider tyres and promote comfort on the bike as well as stability. This is also being echoed on the road scene with their widths growing all the time.
Most gravel bikes will come with disc brakes and tubeless rims so that you don't have to fit clinchers or worry as much about flats. Some will now even come with hookless rims. The extra protection makes a huge difference when the surface is rough.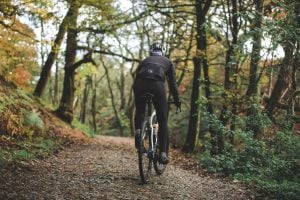 — GET A GRIP ON TRICKY CORNERS —
Another option for wheel diameter is 650b, or 27.5inch. There are a few benefits of this. They'll be a lot slower on tarmac, but you'll appreciate the extra grip when the going gets tough. If there's enough clearance, some bikes will be able to swap between wheel sizes giving you the choice.
Tyre Choice:
Often the gravel bike will come with cheap tyres that don't quite fit the bike or its potential. Changing off the stock tyres can really help to improve the riding of the bike.
Once you know the wheel size you'll be going for the tyre choice can really improve the rest of the riding style. If you're looking for stability and grip, wide tyres with aggressive tread patterns will offer that. If it's less technical or often tarmac, opt for a narrow, hard pack tyre.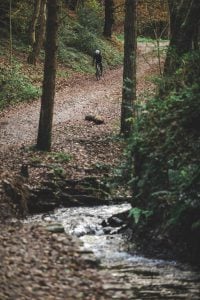 700c tyres range from 35c to 45c. How wide you go will determine how it'll feel, and also make sure you have enough clearance before fitting the tyres. If you live somewhere wet then a wider tyre will help when it gets sloppy! Finer tyres often suit finer surfaces. A semi-slick design won't be much use in super muddy sections.
— AVOIDING COMMON TRAINING MISTAKES —
Some gravel tyres come with low profile treads and grippy side lugs to make sure you stay shiny side up on loose surfaces. Large and widely spaced knobs can take your grip up a level and help you to shed mud. But they'll certainly slow you down in dry firm conditions or on tarmac. Slightly narrower cyclocross tyres can also do the job at 32-35mm. 650b gravel tyres are often directed towards more aggressive treads and wide sizes. Upwards of 45mm.
Tyre Pressure:
Tyre pressure can also make a big impact on how the bike will feel and handle. In wider tyres you can run a much lower pressure as they have a wider air volume. This will give you more comfort and traction out on the trails.
It's hard to recommend a tyre pressure when choosing a gravel bike as it'll depend on things such as style, terrain, tyre width and weight. Something around 35-40psi is a good starting point, but make sure you understand the choices you're making and experiment to find the perfect pressure. Too high and you'll struggle to stay on top of the bike. It'll bounce you around a lot! And if you're too low it may feel slack and take a lot more effort to get anywhere.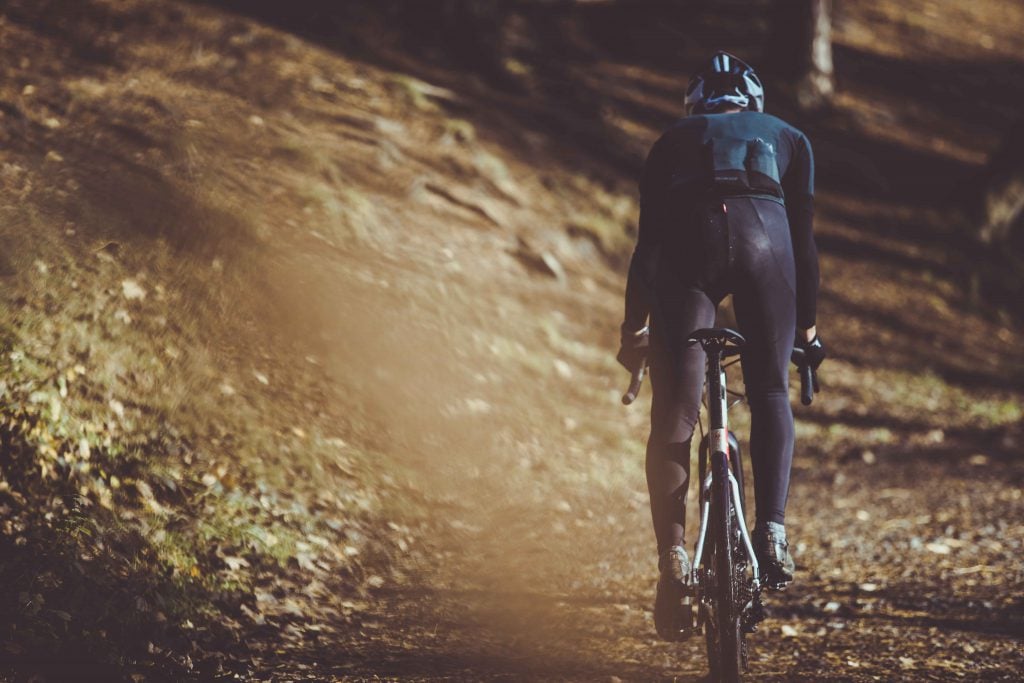 Finishing Kit:
The finishing kit can also leave you with a lot of options when choosing a gravel bike. Shorter stems, flared handle bars, various saddles. There's a whole range of options than can make everything feel that little bit comfier.
Flared handlebars stick out at the bottom giving you extra control over the bike, though the brake levers are also flared which takes some getting used to. A shorter stem brings everything in a touch making the steering easier and allowing you to be much more agile on the bike.
— 6 COMMON BIKE PROBLEMS AND THE FIX —
You might even fit your gravel bike with a dropper post. As we outlined earlier the lines between road & MTB are becoming very blurred and almost all of it is covered in the term gravel. Though a dropper post will give you more control if it's very technical, it will add weight to the design. If you're seriously in need of a bike with a dropper, it could be worth just buying a mountain bike!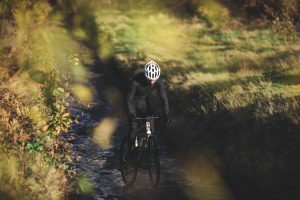 The Verdict:
Gravel bikes are becoming increasingly popular because of just how flexible they are. They're ready for anything. Roll around tarmac roads with friends, or get stuck into a multi day gravel adventure, all on a single bike. Where you fall on what you're targeting most will determine what bike you need.
It's likely that when you're choosing a gravel bike you can buy a single bike with a few different components to change the set up to suit the style of riding. From different wheels to different handle bars or gearing, you'll be able to get yourself a great set up versatile enough to tackle anything.
Plan an adventure then plan your bike. Whatever set up you go for, we hope you have all the fun!