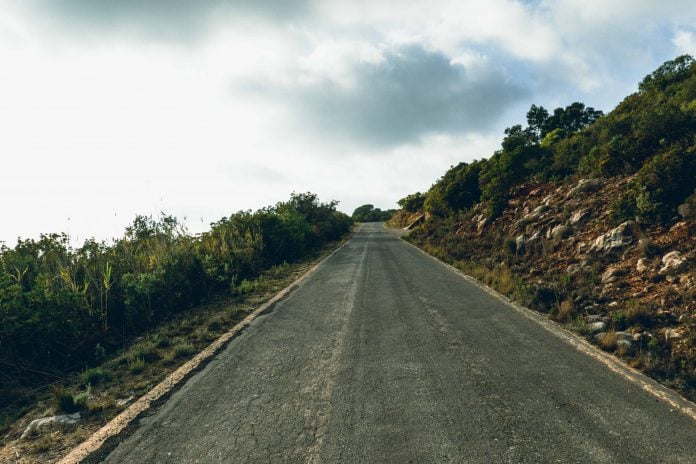 With adventure bikes gaining huge traction over the last couple of years, we had a closer look into exactly what they are. Not quite a road bike, but not even a cyclocross bike, it's difficult to place them in the market place. There's no denying an adventure bike is all round fun for all, but what exactly are you getting yourself in for?
It's not a road bike.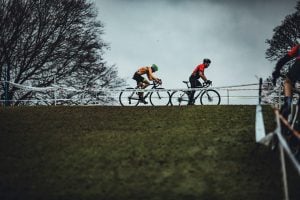 Though it looks a lot like a road bike, 700C wheels, drop handlebars and a similar geometry, it's certainly not. At a glance, it's easy to be mistaken. But when you look closely, the geometry is more relaxed. It's softer, smoother, comfier. Less about speed and more about the journey. A taller front end and a shorter top tube sits you more upright in the saddle.
— SAFETY TIPS FOR CYCLING COMMUTERS —
The tyres are big.
The bike will generally come with much wider tyres than your standard road bike. Often up to 40C, this will give you the comfort and stability out on the trails. The tyre of an adventure bike will be a semi-slick rubber that allows you to roll out on the road without being held back.
It's not a cyclocross bike.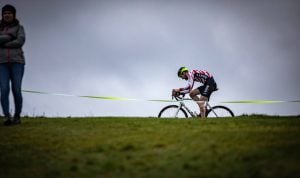 Adventure bikes are probably the most similar to cyclocross bikes, except they come with a much less aggressive geometry. Cyclocross bikes are for all out cross country racing, whereas the adventure bike can handle an all day adventure. With cyclocross bikes having more MTB style tyres for grip, this is not the only change. Adventure bikes aren't designed for when the going gets really technical, the bottom bracket and forks of an adventure bike are similar to a road bike unlike the cyclocross bike.
It's not for Sportives.
Though you could use an adventure bike for a Sportive, that's not exactly what it's designed for. They're specifically designed for exploring both on and off road. Though they roll smoothly across the tarmac, they're not quite as smooth as a road bike. That being said, if you put road bike wheels/tyres on an adventure bike it would give you a very comfy companuion for your summer sportive. It will offer an extra level of comfort when days in the saddle get long.
— SPORTIVE RIDING – IS THE FUTURE ELECTRIC —
Adventure bikes are for adventures.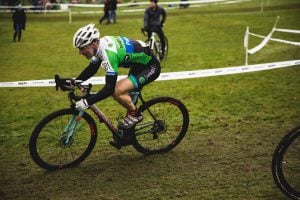 For those that can't be contained. The rule breakers that just aren't satisfied with the repetitive nature of road riding, but want to cover big distances day to day. Push off with all your kit on the back and let the rest take care of itself. Paths, trails, bridleways, roads, don't let your route be limited.
You'll love it immediately.
Don't expect to get back on an aggressive bike and feel comfy. Once you've tried an adventure bike, it's difficult to get back into the swing. Comfy, fast, unlimited. You'll love it right from the start. An adventure bike will often come with fittings, pannier racks & mudguards. Now with disc brakes for added handling capabilities, the worlds your oyster. You can fit all the bike packing gear you desire and get out into the hills.
— 5 REASONS TO BE COMMUTING BY BIKE —
It's built to go long.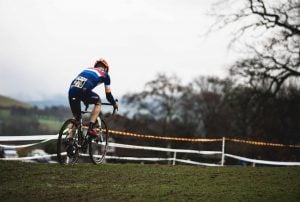 Don't let distance or time be your limit. It's designed to be more comfy all round. Less pressure on the hands and lower back will help when you get towards the end of the ride. If you find a classic road geometry hard to ride long, then an adventure bike could be the solution for you!
It'll handle anything.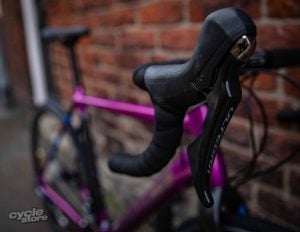 Designed to be tough, durable and resilient. If you think it's a bit much to buy a bike designed purely for mixed terrain adventures, don't knock it until you've tried it. The bike will make a fantastic winter commuter too, tackling canal paths, bad surfaces and the local cycle way. Give yourself peace of mind and leave your expensive bike at home. You can thank us later!