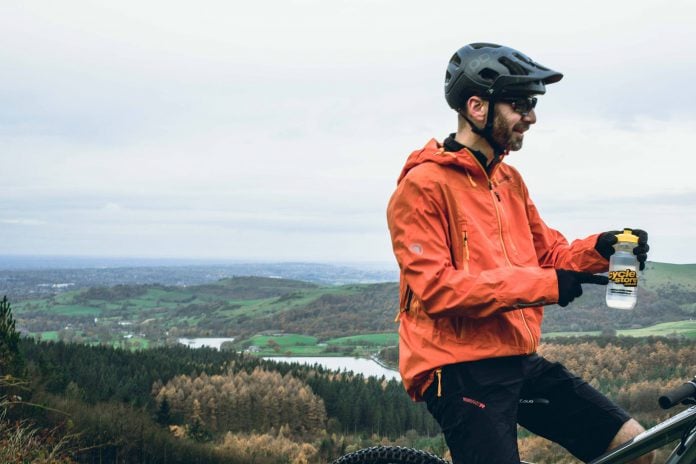 There's a whole host of cycling helmets available, and no matter where or when you're out on your bike, if you see other cyclists, you'll see the full mix. There's something for everyone out there on the market now, so we'll help you dissect the choice and point you in the right direction.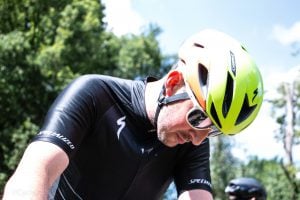 Cycling helmets come with the obvious separation of road or MTB, with a few helmets that will cover both areas. But there are specific cycling helmets within each discipline, for example aero helmets on the road or full face helmets for downhill.
— SAFETY TECHNOLOGY FOUND AND USED IN HELMETS —
Thankfully, the main feature of helmets is still to protect your head from a crash. With a comfy inner and a hard outer, cycling helmets are designed to increase the time of the impact to reduce the energy transmitted to your head.
MTB Helmets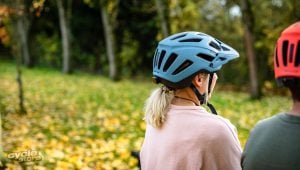 Mountain biking helmets often look just the same as road helmets, though they come with a visor on the front. A more upright riding position means the visor won't be in the way like it might on the road. Fewer vents and slightly more padding, they wrap around more of the head. Less vents mean if you fall off on uneven ground no stones or branches will get through gaps. Protection is key when you're more likely to fall off!
— SPECIALIZED ANGi MIPS HELMET TECHNOLOGY – A DETAILED LOOK —
A lot of riders will make sure their eyes are also covered in the MTB world. Though not often sunglasses due to them being too dark to see. Mountain bike riders will often accompany their cycling helmets with a set of goggles or clear glasses. This helps to pick good lines through the dark woodland.
Full Face MTB Helmets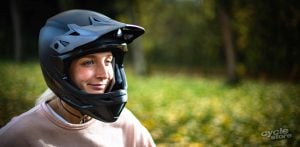 Looking much more like a motorbike helmet, these helmets are for more aggressive downhill riding. Covering the full face they offer another level of protection above the normal mountain bike helmet. They're a lot lighter than a motorbike helmet giving you the freedom to look around.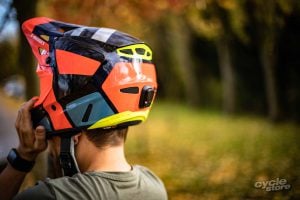 A built in chin guard with enough ventilation to breathe can feel quite strange at first. But it's definitely an improvement. Built in goggle straps and visors that come all the way over keep out any unwanted debris. Mud, stones, branches, you'll be completely protected from the lot.
— SAFETY TIPS FOR CYCLING COMMUTERS —
Road Cycling Helmets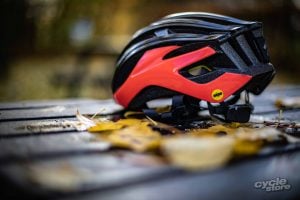 Unlike mountain bike helmets, road cycling helmets won't be worn with a visor. Roadies are often easy to spot with the tight lycra and shaved leg stereotype. Sun glasses and occasionally a cycling cap will keep the sun out of their eyes. This is because a visor can get in the way when you're hunched over the bars, chewing the stem and riding hard.
Added vents keep the head cool in warm weather and improve the airflow over the head. This can be designed to improve aerodynamics which is where aero road cycling helmets come in. Often road cycling helmets are lighter than MTB helmets though they're usually more expensive due to the materials used and the engineering required. Keeping safety at the forefront of design while engineering in speed and comfort is a tricky balance.
Aero Road Cycling Helmets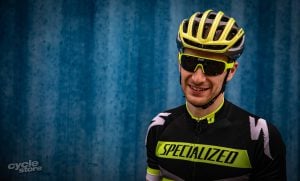 A step up from the traditional road helmet, they're a hybrid between the road and time trial helmet. Comfy enough to wear for a day out on the bike but aero enough to help you go fast. We often see tour de france riders out in the higher models of these helemts. People such as Mark Cavendish, Peter Sagan among other sprints can often be seen in these models.
— POC VENTRAL SPIN AERO ROAD HELMET REVIEW —
Some come with a built in – detachable visor to keep the wind out of your eyes and allow you to see in sunny conditions. Though most of the time these helmets are worn with sun glasses. Carefully engineered for the perfect balance of speed, weight and protection, it's no surprise they're much more expensive than the normal helmet.
Time trial/Triathlon Helmets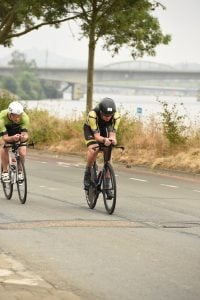 Long, pointy and almost alien, if you see a time trial cyclist out they certainly look strange. They're designed with one thing in mind – speed. As fast as possible from A to B, aerodynamics is at the forefront of design. Smooth, rounded and with carefully placed ventilation. The air is channeled around the head and out of the back.
Often accompanying strange looking bikes with filled in disc wheels and aero TT bars. For triathletes these helmets can offer magnetic buckles to allow a swift transition. Perfect for when you're racing to get on or off the bike as fast as possible. Often helmets with a longer tail are more aerodynamic, though they allow for much less movement of the head. Shorter, more rounded helmets and aero road helmets are better if you're going to be looking around or moving about on the go.
— ENDURA DRAG2ZERO AEROSWITCH HELMET REVIEW —
All Round/Commuter Helmets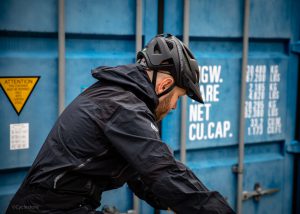 Cheap, safe and visible are the key components to a good commuter cycling helmet. Often riding in dark, cold conditions, they see more wear than the majority. With reflective design in all the right places, these helmets keep you out of trouble out on the road or trail. They also offer a better level of safety should you have any mishaps when you're on the way in or out of the office.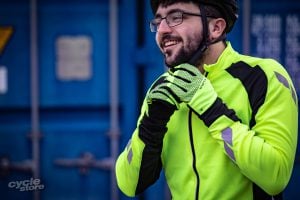 You could wear a road or MTB helmet and both would be suitable. You can also buy covers for some helmets to make them warmer and more waterproof for those cold, wet, bitter mornings. When the weather is gloomy visibility is high on the priority list. Some helmets will come with a built in LED or rear reflector to help with this.
— 5 REASONS TO BE COMMUTING BY BIKE —
Children's Cycling Helmets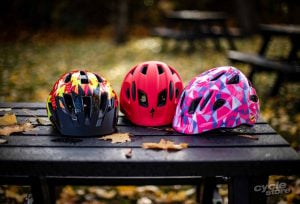 Often these cycling helmets come in a variety of patterns to suit any child. While your child is constantly growing you don't want to spend a lot of money on an expensive helmet. So the price tag of these is usually lower than your normal helmet. They're generally smaller and lighter than an adult helmet, for obvious reasons.
Designed to keep your little ones head safe should they have a bump or fall, the market has grown significantly in the past few years to offer something for everyone.
— SPECIALIZED CHILDREN'S HELMET RANGE REVIEW 2019 —
No matter what cycling helmet you buy, it's important to make sure it's up to the job. Make sure it conforms to European (CEN) safety standards. Thought also