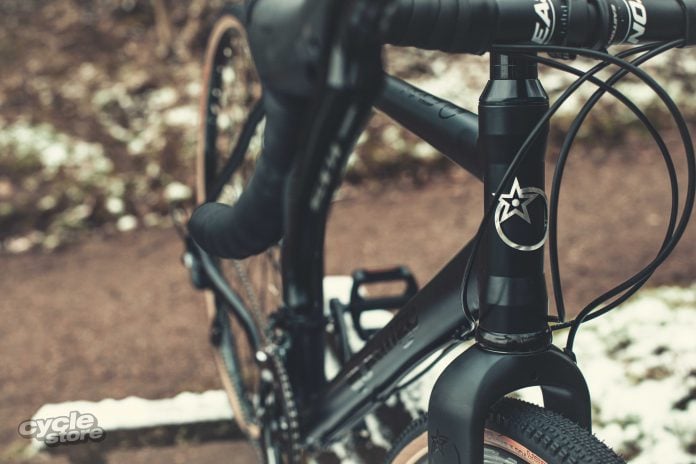 Cropping up more and more is the burning question, should you buy a gravel bike or a hard tail? It's tricky to differentiate between these two bikes. Maybe you've had plenty of fun on the mountain bike in the past, or maybe you're making your first venture into the off road world. With similar weights and very different handling, we had a closer look at which you should choose.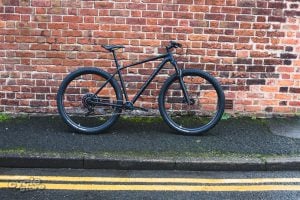 With the rise in popularity of gravel bikes some customers have been asking if a lightweight 29er Hardtail such as the Specialized chisel and epic, Giant xtc or cannondale fsi are worth considering if you need a light fast comfortable bike. And the answer? Well unfortunately it's quite a difficult one! It'll depend on quite a lot of factors, so we had a closer look at what you might want to consider below.
— GET A GRIP ON TRICKY CORNERS —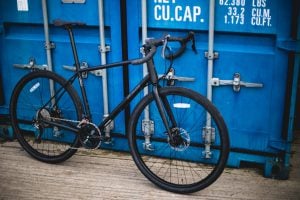 The main question to ask yourself, is what is the intended use going to be? Are you going to be riding primarily on tarmac/gravel and how much genuine off road are you going to be doing?
Gravel bikes are fantastic for the "smoother" off-road sections. Absorbing some of the bumps and bruises and taking them in their stride. Though they're not quite as comfortable as a hard tail with front suspension.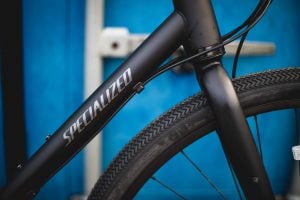 Some of the gravel bikes can take panniers and full guards more easily so thats a consideration, but then the lines become blurred between adventure/touring bikes like a kona sutra ltd. A drop bar bike that rides and feels like a mountain bike. 29″ wheels, a MTB chain set – but a road bike frame. It's without a doubt designed for off-road adventure.
— 8 THINGS TO KNOW ABOUT AN ADVENTURE BIKE —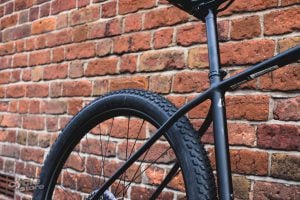 We have a few customers who use hardtails with cross or gravel tyres. This is because they feel more comfortable with a suspension fork, a little like an expensive lightweight hybrid really. Smooth on the roads and firmer sections, but read to take up any slack if you hit the trails.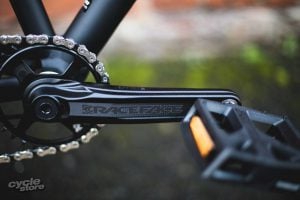 I think if you are looking to ride gravel events the added aero of a drop bar bike will be faster than a mtb, if you can hold the position for several hours! Though this isn't always the case for a lot of riders. They prefer a slacker, comfier position, even if it comes at the cost of some rolling resistance.
— AVOIDING COMMON TRAINING MISTAKES —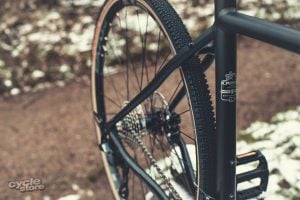 Some bikes like the new Cannondale topstone even come with a dropper post to make them even more off road capable. This adds weight though and when the bike starts to get heavier, the hardtail becomes the option?
The hardtail will be comfier on the descents and offer you much more flexibility in route choice. You'll be able to tackle harder lines and gnarlier trails, though you'll pay the price of overall speed for it. The suspension will swallow any big holes or rocks, whereas the gravel bike may not.
There's no one size fits all for this unfortunately, and you'll have to consider just what you want to use the bike for. The kind of terrain you'll be tackling and what the main uses are. It might be that you buy a single frame with multiple wheel sets. Or a bike like the Kona Sutra LTD that doesn't seem to have a solid place in either category, but a foot in both doors. Whatever you decide, the cycle store sales team are always happy to help you make an informed decision and point you in the right direction. Happy riding!