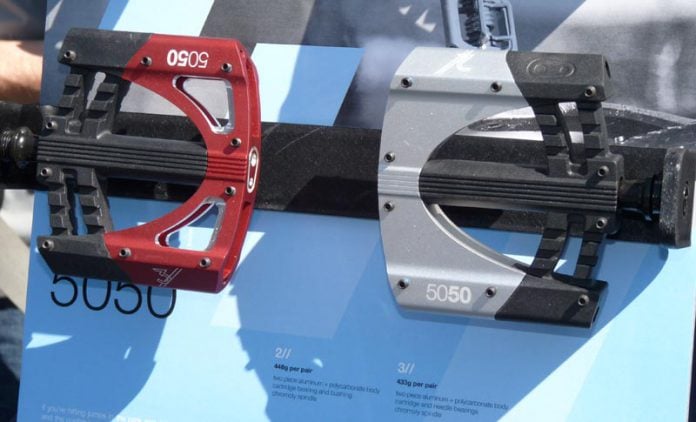 The Crankbrothers 5050 design offering value flat pedals that are high quality. We stock a limited range of Crankbrothers at Cyclestore so we were eager to check them out.
The new 5050's platform is made from 2 completely separate pieces of polycarbonate and aluminium that are held together by 2 long Torx 22 bolts that sandwich them together. This obviously makes for easy replacement if the worst was to happen and also means improved weather sealing as there is no longer an end cap on the outside edge of the pedal.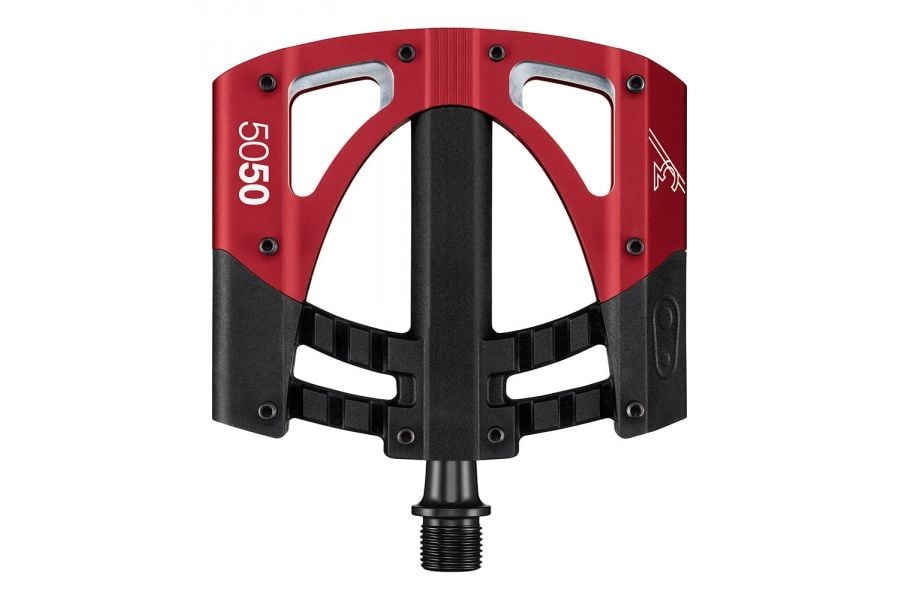 With a large amount of surface area and 10 adjustable pins, there is plenty of grip available in these flats. Even with the screws at the maximum height, you don't feel the pins through the soles of your shoe flats specific or not.
The body sits plenty of distance from the crank arm so even with clumsy wide feet you can make use of the full pedal without risking catching toes. With the 5050's design, it allows thick mud to fall off and though the pedal space helping you stay gripped to them and not slipping off.
The pedal has a smooth tapered axle which is 50% stronger than original crankbrother axles. An outer sealed cartridge bearing and inner needle roller bearing provides silky smooth rotation with double lip internal seals to help protect against mud and water ingress.
After months and months of battering It was a nice surprise to find that the bearings still ran smoothly. But eventually they will need replacing and it is easy to do so with less hassle than other flats.
Cracking out its 5-year warranty being practicable in use and repair it makes the 5050's hard to let slip, literally. Innovative 2 piece polycarbonate and aluminium construction that not only looks good. It performs well and will last the test of time. These pedals are ideal for DH, freeride, enduro and general trail riding.