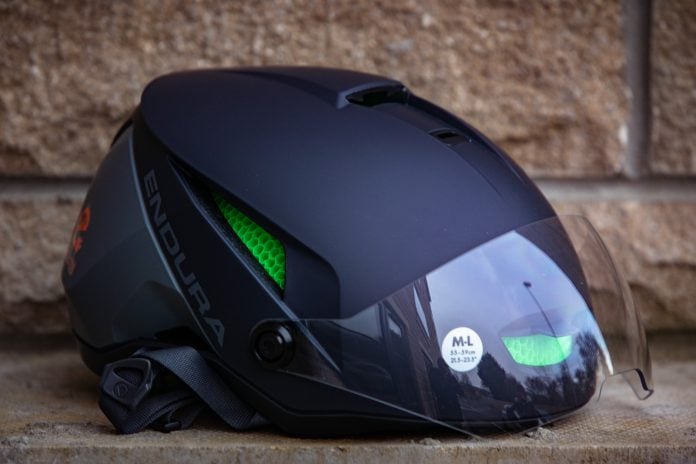 It wouldn't be long before the apparel and accessory market moved to line up with the demands of the bike market. We saw it first with gravel, the demand for bikes increased and along came a whole new range of gear to match. Now, with the increase in e-bike sales, the first of the e-bike specific range is coming along. Endura have started with the Endura Speed Pedelec Visor Helmet.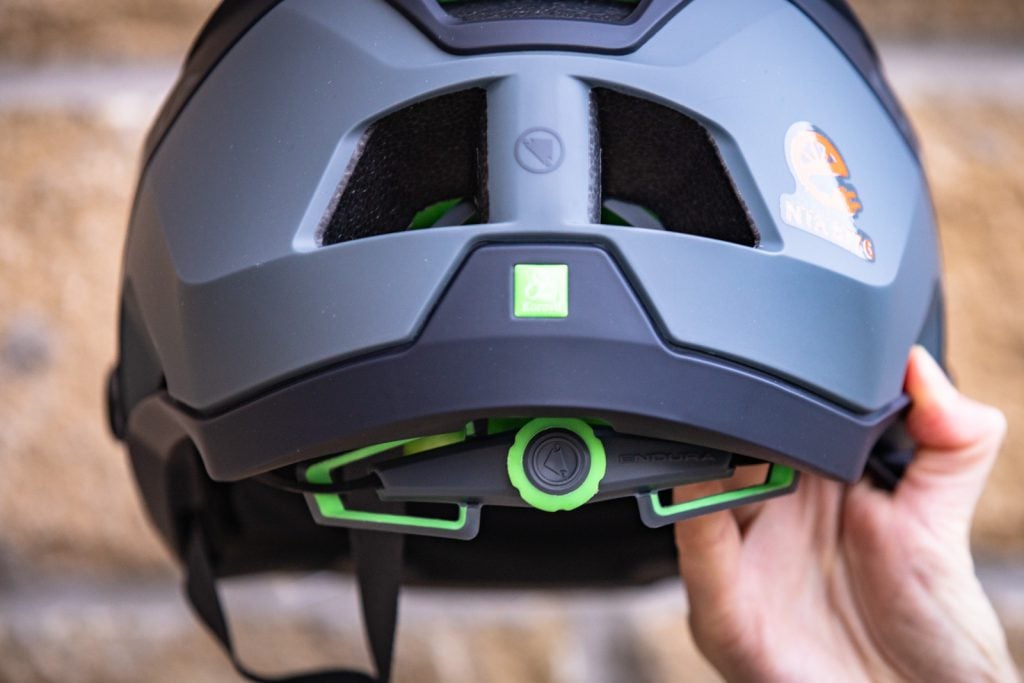 — GET A GOOD NIGHTS SLEEP FOR A GREAT RIDE —
Described as high speed protection specifically designed to meet the demands of e-bike riders. The Endura Speed Pedelec Visor Helmet comes with all the safety features you'd want to see from a top helmet, but it's hard to place to design.
It's a strange hybrid between full face MTB, aero road lid and everything in between. On first glance it's morphed design doesn't really fit in with the current market. Though it's got suitable vents, a Koroyd core for safety and a removable visor to save you having to invest in another pair of glasses that will steam up on the climb. Available in black or black & green, there's not too much choice in the way of colours.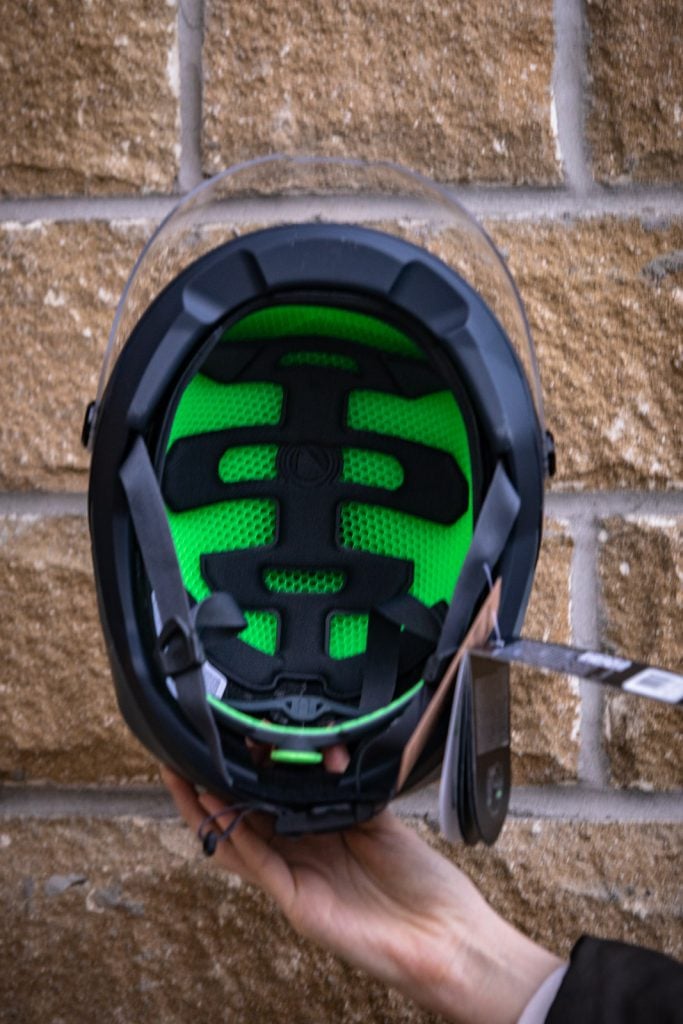 — OVERTRAINING SYNDROME – ARE YOU DOING TOO MUCH —
The Features:
A lightweight in-mould construction with extended skull coverage keeps the weight of the helmet down. Though this doesn't come at a compromise to safety, with a fully integrated Koroyd® core for superior energy absorption should you have a crash.
The removable visor provides integrated eye protection and means you don't have to ride with it on all of the time should you wish to just use the helmet itself. Controlled airflow cooling with easy open front vent system and top "air intake" vent will help keep you warm on summer days, though there's not much to go at in terms of ventilation on the Endura Speed Pedelec Visor Helmet.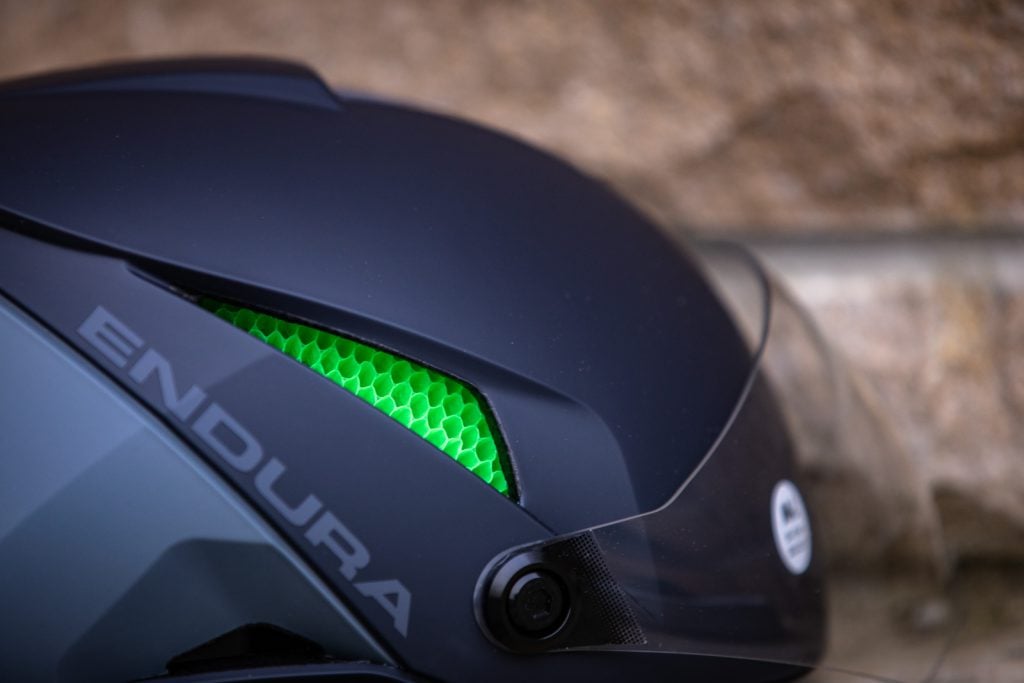 Getting the helmet on & off is easy enough with a one-hand, micro-adjustment fit system to secure it in place. The antibacterial, fast wicking fabric padding is fairly normal and what you'd expect in a helmet at this price point. The Endura Speed Pedelec Visor Helmet is also covered by Endura's Crash Replacement Policy.
It's certainly comfy enough, and doesn't move around on the head. Although the outer helmet is a strange shape, the majority of the draw back is the aesthetic. And at £143.99, it's certainly not the cheapest in the range.
— HOW TO LOSE WEIGHT CYCLING —
The Verdict:
If you can see past the strange shape and simple colour options, then it is a good choice of helmet. It's safe enough out on the roads and should look after your head if the worst happens. After all, safety should come before fashion, don't forget that!
Performance -

81%

Value -

78%

Aesthetic -

65%

Durability -

88%