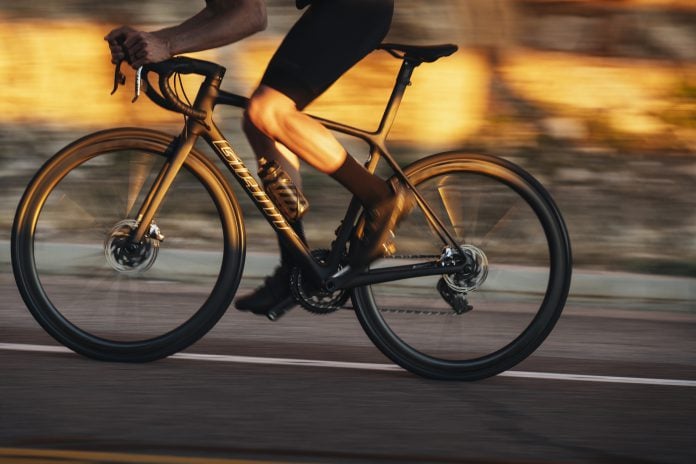 Updated and improved in all aspects of road racing performance,
the new TCR Advanced SL Disc achieves a previously unobtainable stiffness-to-weight ratio for faster climbing and sprinting, plus new aerodynamic gains for all-around efficiency. It's the choice of CCC Team WorldTour racers like Greg Van Avermaet on challenging road courses that demand uncompromised performance in the pursuit of victory.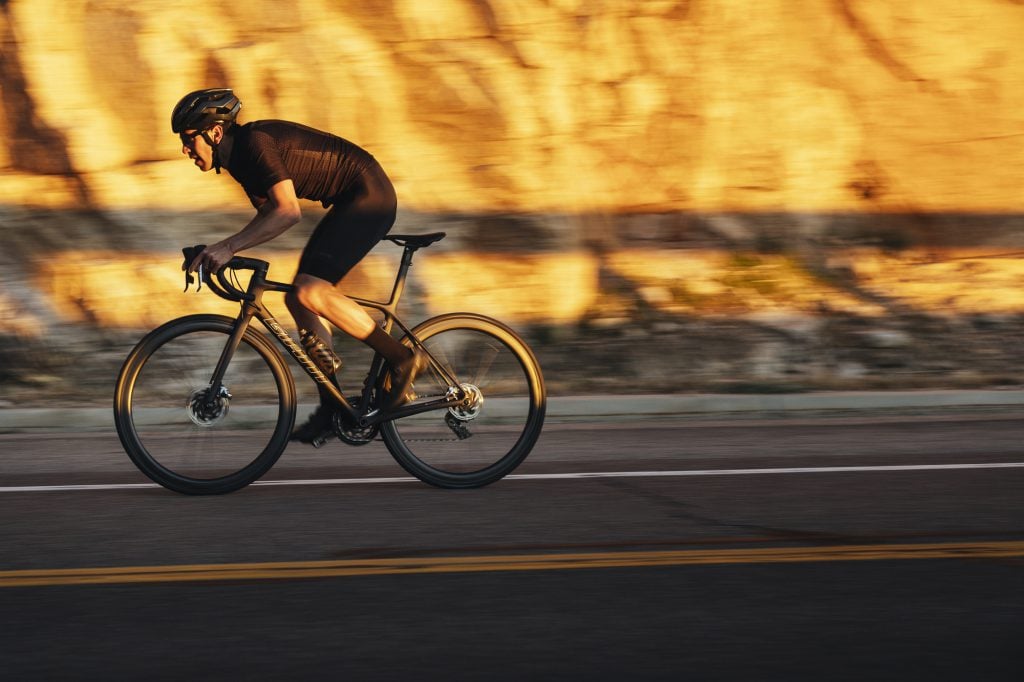 New aerodynamic tube shaping on the head tube, down tube and fork makes it a killer on breakaways, sprints and solo chase efforts. The new TCR Advanced SL Disc also builds on its proven climbing capabilities, boasting the highest stiffness-to-weight ratio ever seen in a TCR.
— THE GIANT TCR RACE BIKE HISTORY —
Additional key updates to the TCR Advanced SL include added clearance in the frame and fork to fit larger diameter tyres up to 32mm, the latest integrated WheelSystem technology, and a new aero-engineered Contact SLR composite handlebar to make it even faster against the wind.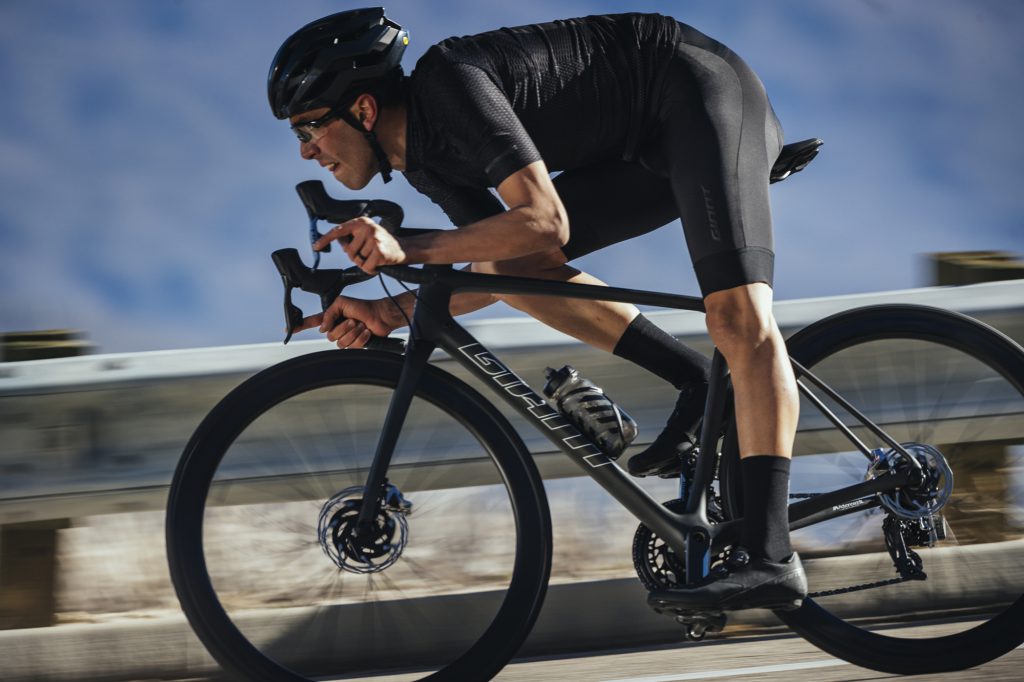 TECHNOLOGIES
KEY PERFORMANCE FACTORS
Class-leading efficiency: With the highest pedaling stiffness-to-weight ratio of any bike in its class and updated aero tube shaping, this frameset is engineered to give Giant pro road racers superior climbing capabilities, aerodynamic efficiency and sprint stiffness for race- winning performance.
Advanced aerodynamics: This is where the TCR's most quantifiable gains can be found compared to previous generation models. Every tube shape was analyzed, engineered and tested to create an overall structure with signi cantly lower drag at a wider range of yaw angles. The result is a TCR that's faster than ever in sprints and solo situations.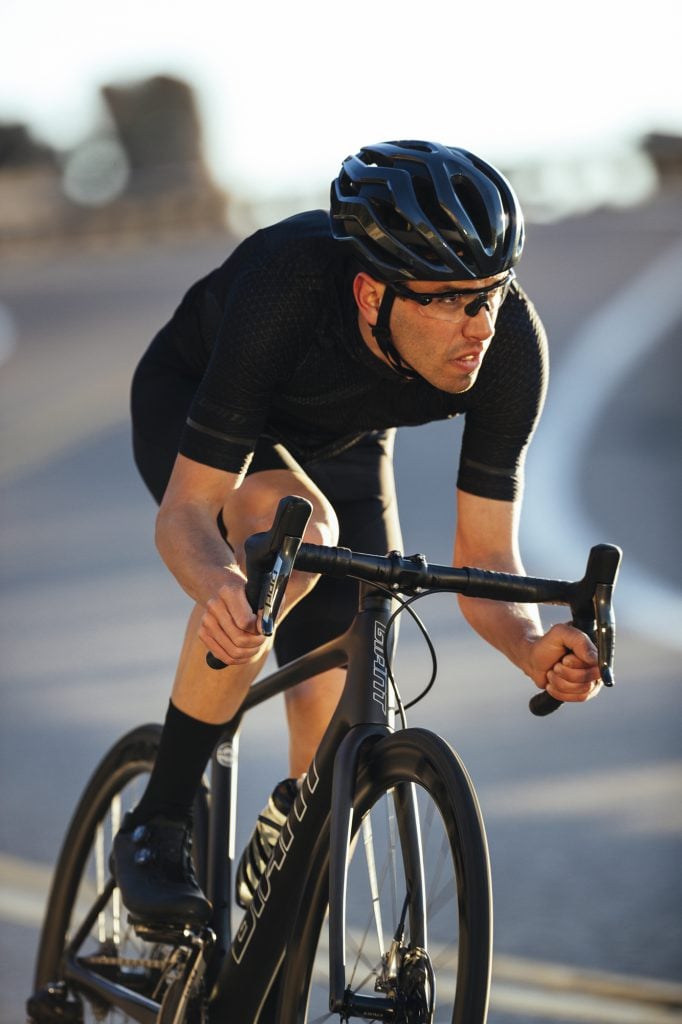 Total control: Integrated disc brakes deliver smooth, powerful stopping power and modulation for added control in variable weather and road conditions. Flat mounts and new thru-axles boost stiffness and improve overall handling, while added frame and fork clearance allows for larger diameter tyres up 32mm.
The Bike
ADVANCED SL COMPOSITE
Professional-grade raw carbon material is woven in our own composite factory using our most advanced engineering and construction methods including: Continuous Fiber Technology to add strength while reducing weight; Carbon Nanotube Technology resin to improve impact resistance; and Fusion Process for lighter, stronger frame junctions.
— ALL NEW GIANT TCR – THE TOTAL RACE BIKE —
TRUNCATED ELLIPSE TUBING
New strategically engineered airfoil sections in the frame and fork, developed through CFD and wind-tunnel testing, improve aerodynamic efficiency, reducing wind drag at a wider range of yaw angles compared to traditional teardrop shaped tubes.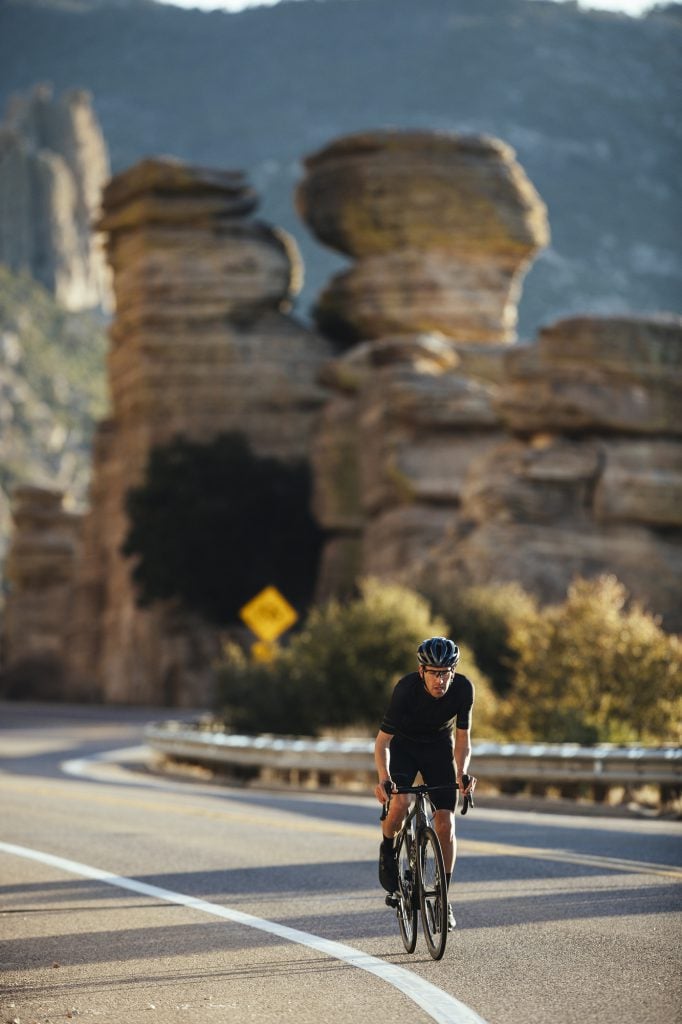 VARIANT INTEGRATED SEATPOST
Specifically engineered for the needs of competitive road racers, Variant's redefined shape and integrated design result in a ride quality that perfectly balances compliance, aerodynamics and efficiency.
CUTTING-EDGE COMPOSITE ASSEMBLY
Up to 150 small individual composite swatches are placed using robotic layup assembly. The swatches are laser-cut so that smaller, ultra-precise sections can be used, resulting in lighter weight framesets. Our Continuous Fiber Technology adds strength while reducing weight. Carbon Nanotube Technology resin improves impact resistance, and our Fusion Process creates lighter, stronger frame junctions.
SYMMETRIC COMPOSITE FORK
The new Advanced SL-grade composite fork features a symmetric design and aero shaping, along with disc-brake integration and increased clearance for tyres up to 32mm. This new design makes it lighter, stiffer and more aerodynamic.
— HOW TO IMPROVE YOUR CYCLING BASE ENDURANCE —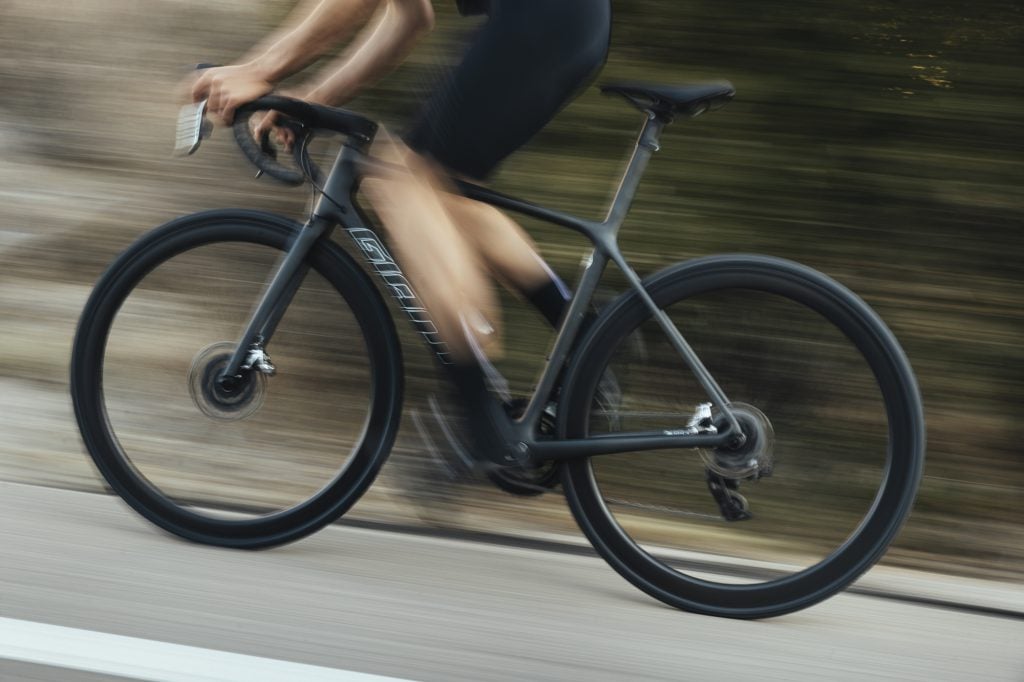 THINLINE PAINT PROCESS*
A minimum quantity of paint is used, saving up to 50 grams compared to traditionally painted framesets. And the integrated seat post uses a proprietary 3M adhesive to protect it from the saddle clamp and save additional weight. *found only on TCR Advanced SL 0 Disc model.
CONTACT SLR HANDLEBAR
New Contact SLR handlebar features modified cable routing to provide a smart balance of aerodynamics, rider ergonomics and hassle-free setup and maintenance.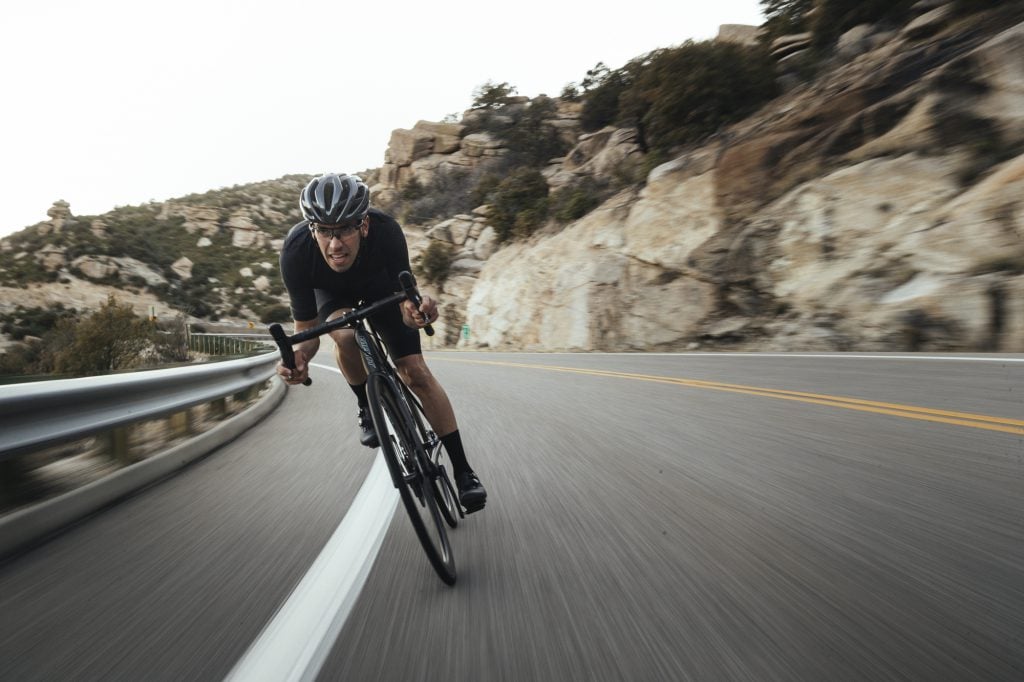 OVERDRIVE 2
The most advanced steerer tube technology in today's Giant bikes. Designed to offer unprecedented front-end steering performance, the system's oversized headset bearings (1 1/2" lower, 1 1/4" upper) and tapered steerer tube work in harmony to provide supreme steering stiffness.
MEGADRIVE
A massive rectangular downtube forms the link between the OverDrive 2 headtube area and the PowerCore bottom bracket. This precisely engineered, rectangular shape yields unprecedented steering and pedaling stiffness while optimizing aerodynamic flow over a standard water bottle.
POWERCORE
A massively oversized bottom-bracket/chainstay area features a fully integrated, 86-millimeter-wide bottom-bracket design. Symmetric chainstays provide additional stiffness on the driveside and stability on the non-drivesides.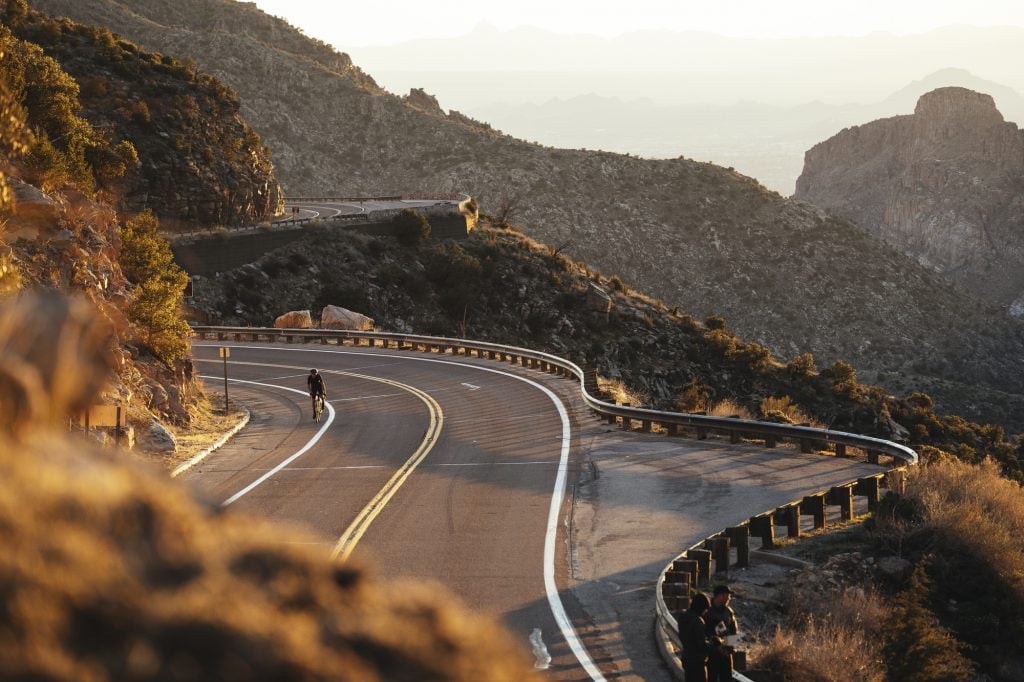 ALL-NEW TUBELESS WHEELSYSTEMS
Engineered with proprietary Dynamic Balanced Lacing, all-new composite WheelSystems are set up factory tubeless and provide improved efficiency, comfort and control.
— HOW TO FUEL YOUR LONG RIDE —
DISC-BRAKE INTEGRATION
The frame and fork are engineered with full-composite, at-mount disc-brake mounts for powerful, consistent braking performance in all conditions.
RIDESENSE
Giant's chainstay-integrated, wireless data transmitter. The removable transmitter sends wheel speed and cadence information directly to any ANT+/BLE compatible computer.
Performance -

95%

Value -

82%

Aesthetic -

96%

Durability -

93%