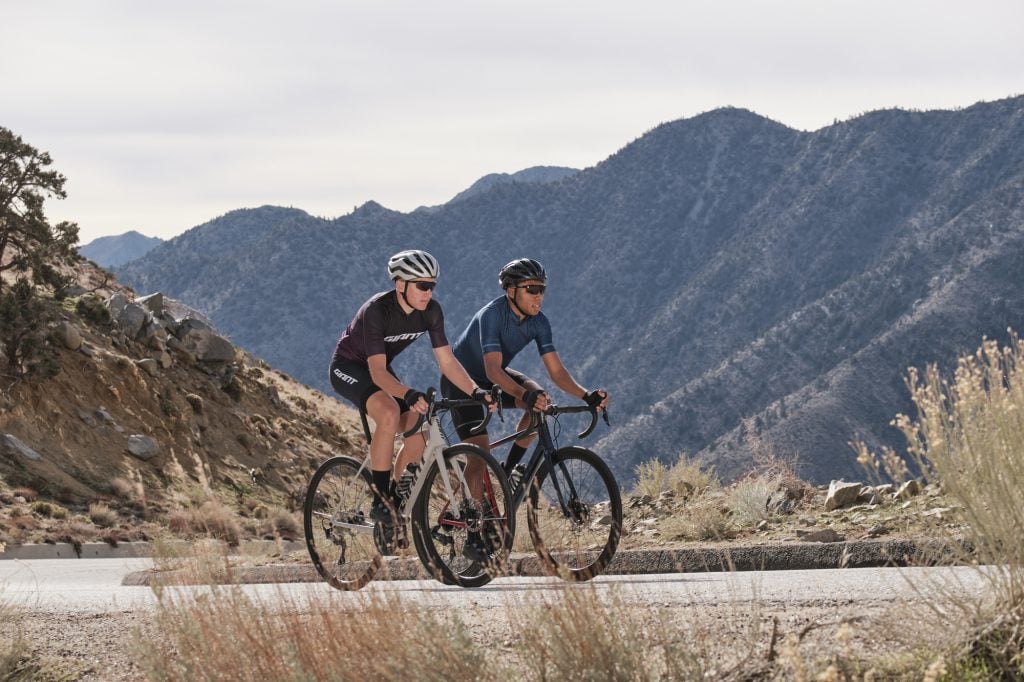 A Rich History:
Continuing a tradition that began more than 20 years ago, the flagship model of the new range, the Giant TCR Advanced SL, is the result of a team effort involving Giant engineers and product developers, leading aerodynamics experts, and some of today's top professional racers including Olympic champion Greg Van Avermaet along with other CCC Team riders and technical staff.
— THE GIANT TCR RACE BIKE HISTORY —
The project began with a nearly impossible goal: Make it even more efficient. That's the story of the new TCR Advanced SL—squeezing more speed out of every pedal stroke. To accomplish that, the Giant team analyzed every aspect of the bike, from raw materials to all-new manufacturing processes. Even the paint was created to minimize weight.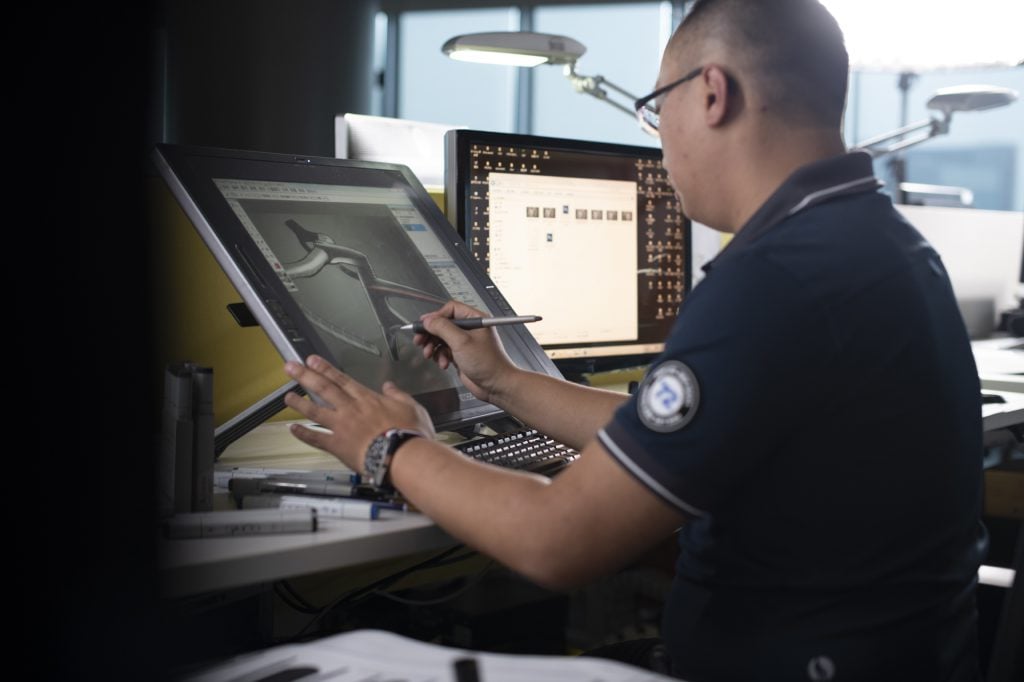 In the end, the major breakthrough with this TCR is that it is significantly more aerodynamic than the previous generation while retaining its best-in- class sti ness-to-weight ratio. Every tube shape has been modified to reduce drag without adding a single gram or compromising the qualities that have made TCR a leading pro-level race bike for two decades.
— HOW TO FUEL YOUR LONG RIDE —
Like the original TCR, it took a complete re-think to accomplish this goal. The following pages present the details on the engineering, aerodynamic development and technical details that make this the fastest TCR ever.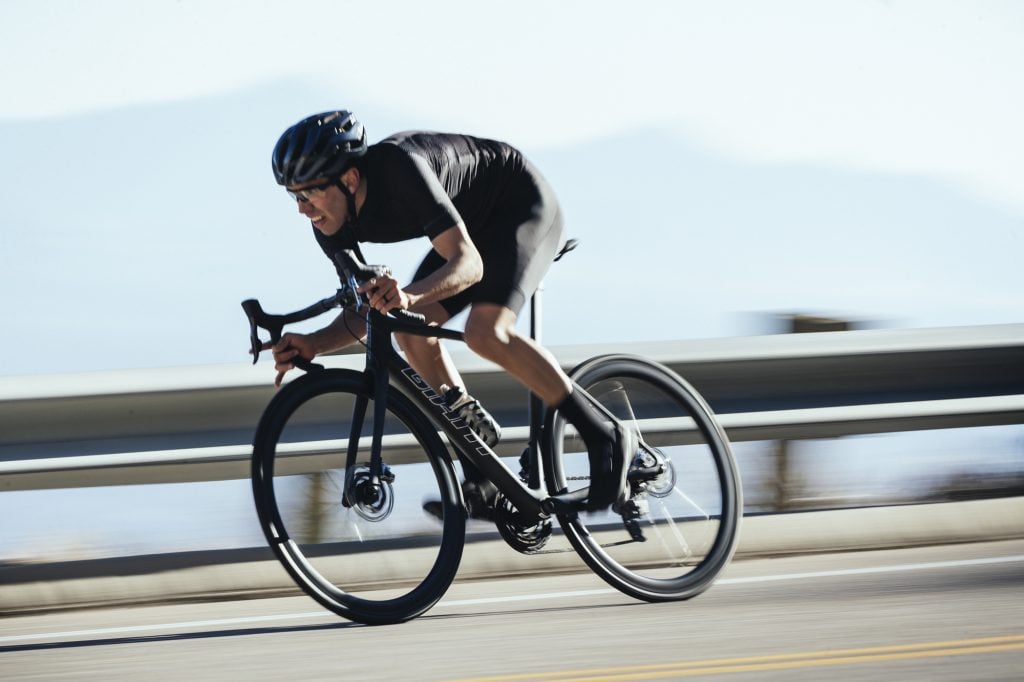 The New Bike:
Ultimately the new TCR Advanced SL had one critical goal that would determine its success: it had to produce measurable performance gains for the pros who race it day in and day out. The Giant team of engineers, product designers, aerodynamic experts and pro athletes worked together to research, develop and test new ways to achieve the near-impossible task of creating a TCR that was more e cient and aerodynamic while retaining the precise handling and control of the bike that came before it.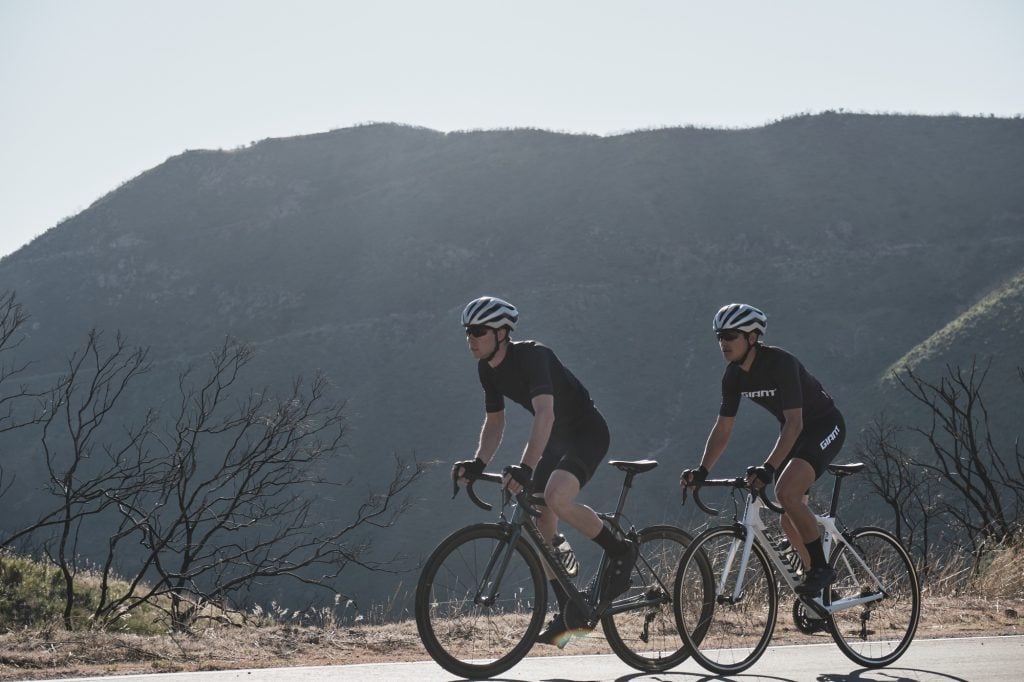 Here's a look at some of the technological solutions that went into creating the 2021 TCR Advanced SL.
Adding aerodynamic elements to a bicycle usually means adding weight. To achieve the goal of maintaining the best-in- class sti ness-to-weight ratio, it was essential to minimize weight wherever possible to make up for the added mass in the areas of the frame that were modi ed for aerodynamic improvements. This task was achieved in part by using four new state-of-the-art production processes:
CUTTING-EDGE COMPOSITE MATERIAL
All-new Professional Grade raw carbon material is woven in Giant's own composite factory to produce an even lighter, stiffer frameset than the previous generation. This material also uses Carbon Nanotube Technology resin to improve impact resistance.
LASER CUTTING
Whereas previous generations of TCR frames relied on machine-stamped composite swatches, new laser technology is now used to produce ultra-precise cuts. This translates into smaller, more exacting swatches, which results in lighter overall weight of the finished structure.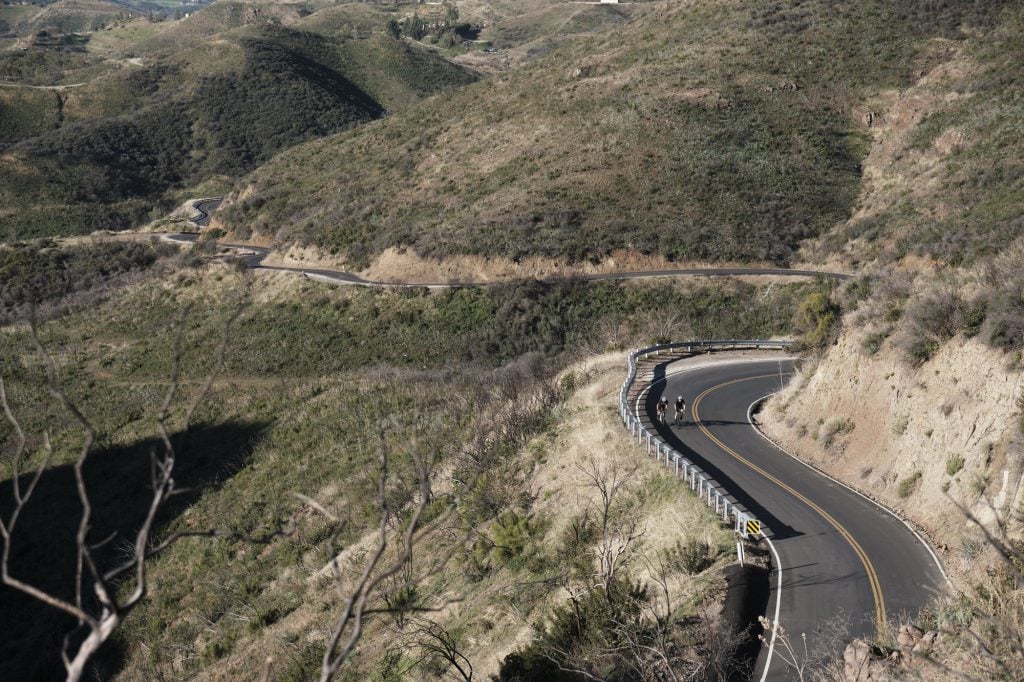 FINISHING TECH
Giant's new ThinLine paint process on the TCR Advanced SL 0 Disc uses a minimum quantity of paint to save up to 50 grams compared to a traditional seven-layer paint application. In addition, a proprietary 3M adhesive protector is used to reinforce the integrated seat post (ISP) when the saddle clamp is installed, saving more weight without sacrificing security.
ADVANCED ROBOTIC LAYUP ASSEMBLY
Giant Manufacturing invested in a new robotic assembly process for the critically weight conscious areas of the frame and fork. Ultra-precise placement of 150 smaller, individual composite swatches results in lighter overall frame and fork weights.
— HOW TO IMPROVE YOUR CYCLING BASE ENDURANCE —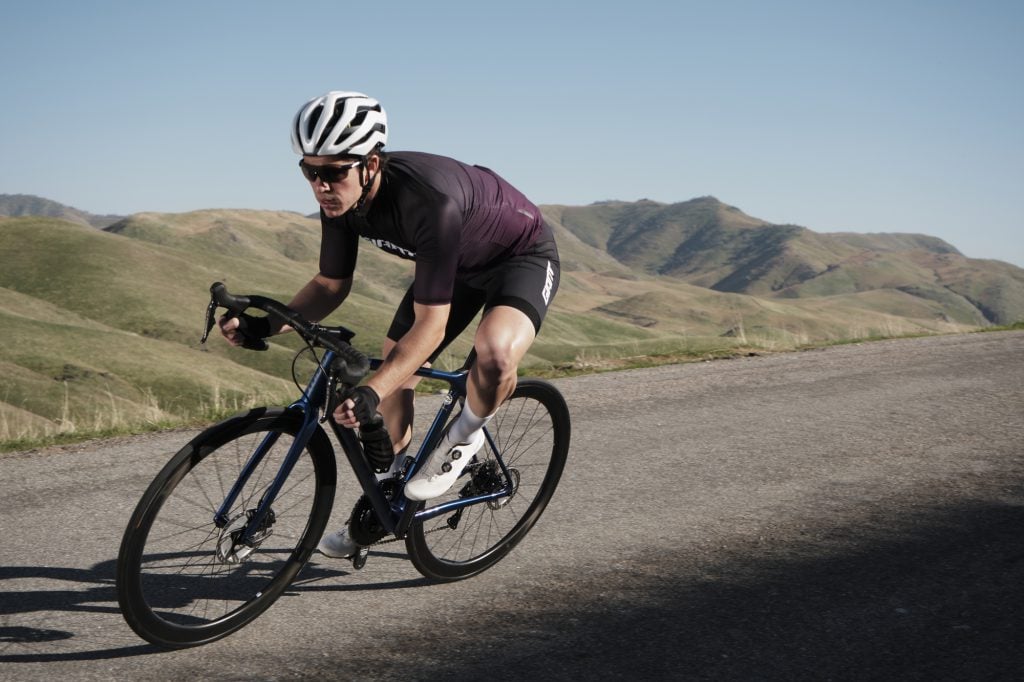 These production advancements play a major role in the TCR Advanced SL's class-leading stiffness-to-weight ratio, which proved to be higher than competitor bikes including the Specialized S-Works Tarmac Disc, Trek Emonda SLR Disc and Cervelo R5 Disc.
Sti ness was assessed using the protocols established by Germany's TOUR magazine with size medium framesets. Giant tested both steering and pedaling sti ness with its corresponding fork in place. This provides a far more accurate measure of how a bicycle will perform in real-world conditions and helps ensure that the testing procedures translate into performance gains that can be felt on the road.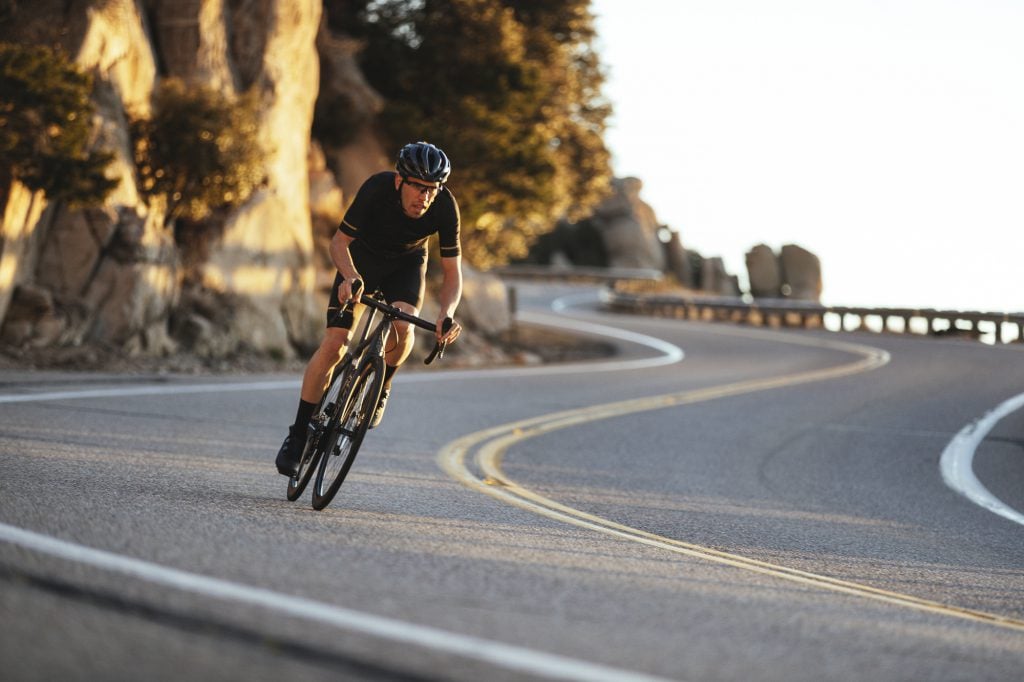 Giant's testing determined how much the complete frameset exed torsionally under load. Each frame was locked at the rear dropouts
with lateral force applied to the fork. More frame stiffness means better cornering and response to rider input on the road. The TCR Advanced SL Disc provides up to 26.3 percent greater transmission sti ness than some of its competitors.
— HOW TO STAY MOTIVATED THROUGH LOCKDOWN —
FRAME AND FORK STIFFNESS COMPARISON
Increased frame stiffness means better power transmission, enabling the rider to reach and maintain higher speeds with less effort. The combination of lower weight and higher sti ness adds up to unrivaled overall efficiency.
Weight:
Compared to the outgoing TCR Advanced SL Disc frameset, the all-new version saves 140 grams through its state-of-the-art manufacturing techniques and advanced materials usage. Furthermore, comparing its weight against key competitors, the new TCR Advanced SL Disc is lighter than the current Specialized S-Works Tarmac Disc (105 grams) and the Cervelo R5 Disc (322 grams). The significantly less stiff and less aerodynamic Trek Emonda SLR Disc is slightly lighter (17 grams).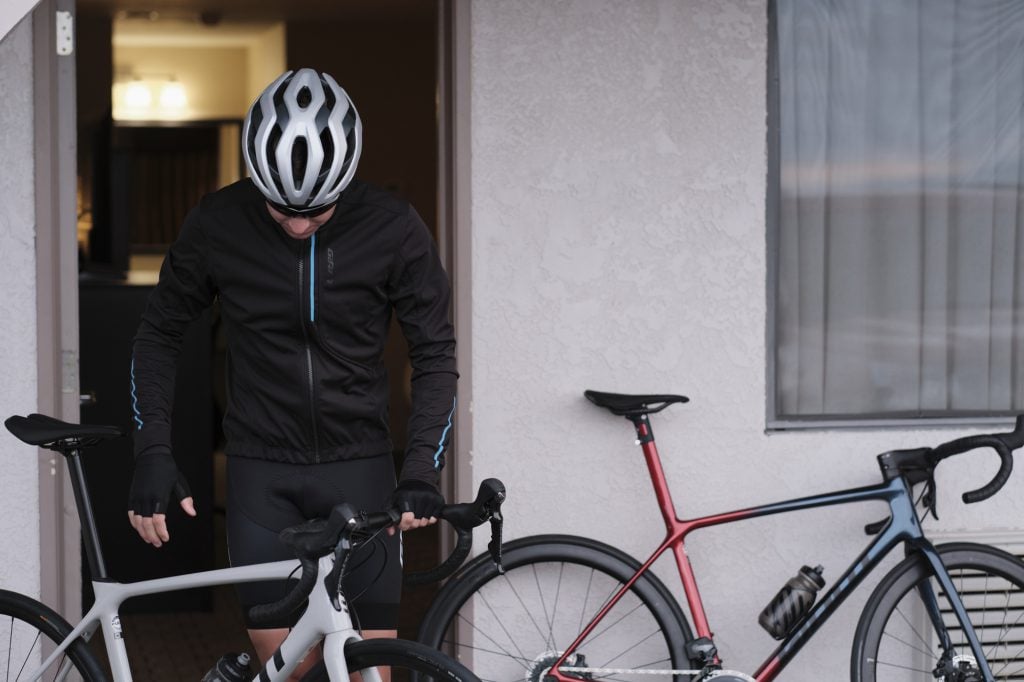 ADVANCED AERODYNAMICS
The final frontier of race bike performance is the quest for improved aerodynamics. While weight and sti ness still play an integral role in overall performance minimizing aerodynamic drag remains the single greatest opportunity for real- world gains. Giant's engineering team combined Computational Fluid Dynamics (CFD) and wind-tunnel testing to create shapes that function best as a complete system for superior aerodynamic performance. Central to this process is the belief that any product must perform as well on the road as it does in the wind tunnel.
TRUNCATED ELLIPSE TUBING
To engineer the new TCR Advanced SL frameset, we created new airfoil sections using truncated ellipse tubing to consistently produce lower drag coe cients at a wider range of yaw angles compared to traditional "teardrop" tubing. To ensure that the new TCR performs well in real-world conditions, we designed the aerodynamic ow around both the downtube and seattube equipped with standard, 22-ounce water bottles. From there, we redefined the entire system including frame, fork, cockpit and WheelSystem at the GST wind tunnel in Immenstaad, Germany.
— BEST WAYS FOR CYCLISTS TO BURN FAT —
COMPONENTS INTEGRATION
We learned from developing the Propel Advanced SL aero road bike that clean integration of disc brakes reduces drag compared to traditional caliper brakes. The same applies to the new TCR Advanced SL Disc. The location of traditional calipers (either in front or behind the fork crown/legs) creates "dirty" air.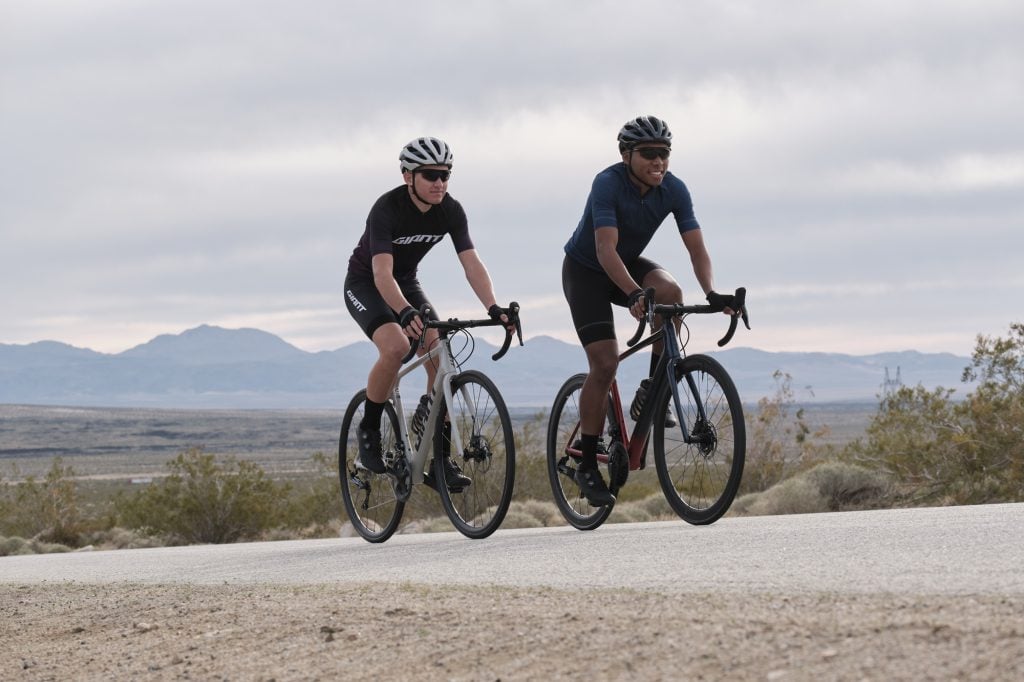 Opening up the fork crown area by placing the disc-brake calipers down at the hub means that the air hitting the caliper has already been disrupted by the leading edge of the tire/wheel. This effect is further enhanced by the TCR's new symmetric fork that helps smooth out air ow over the caliper. Beyond the frame and fork, we also created a new "aero-in uenced" Contact SLR handlebar with modi ed cable routing to provide a smart balance between aerodynamics, rider ergonomics and user-friendly maintenance.
DYNAMIC WIND-TUNNEL TESTING
After the first phase of engineering and development was completed, we moved on to testing at the GST wind tunnel. To best simulate actual
riding conditions, we used a dynamic mannequin to replicate real-world riding forces and conditions without the inconsistent variables inherent
to testing with human riders.
— WHY YOU SHOULD TRAIN WITH POWER —
While other brands typically use a static mannequin, this dynamic version accurately reveals the aerodynamic e ects of a rider while pedaling. Testing incorporated a 24 mph (40 kph) wind speed with yaw angles ranging from -15 to +15 degrees. With the dynamic mannequin, spinning wheels and moving drivetrain, we were able to produce the most "real world" aerodynamic analysis possible.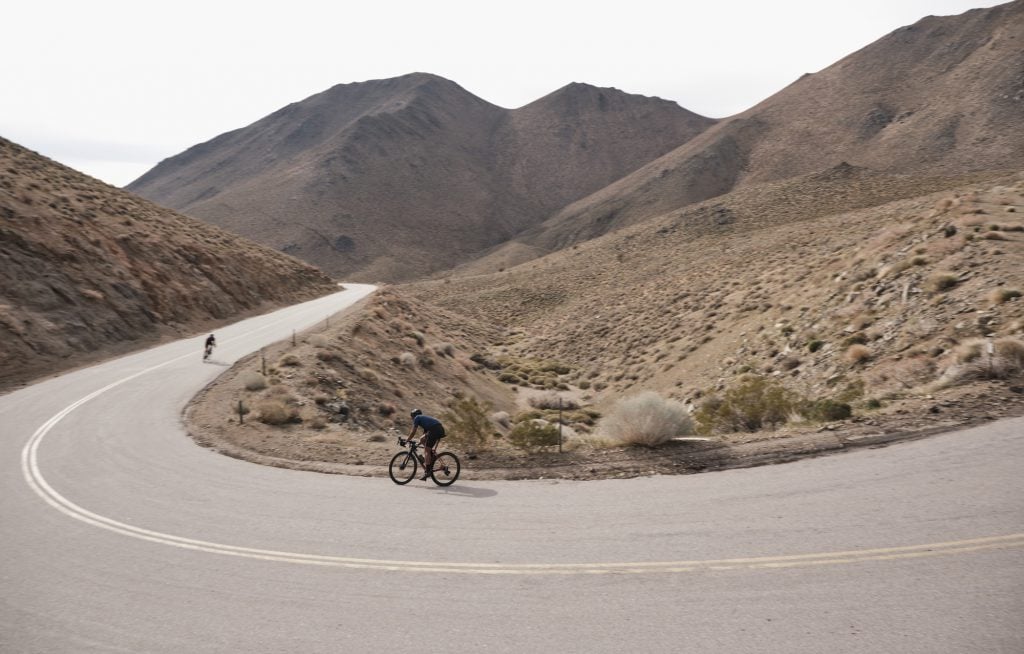 This painstaking testing procedure helped us sculpt the design of the new TCR and fine-tune an overall system that considers the aerodynamic forces of rider and bike together. In summary, even with its category leading stiffness-to-weight ratio, the 2021 TCR Advanced Disc also leads the pack when addressing aerodynamic advantage.
With its fully integrated disc-brake technology, the new TCR Advanced SL Disc delivers superior braking power and greater modulation in wet or dry conditions. This was a critical demand from the Giant pro road racers, who typically race for hours over varied terrain that includes high-speed descents and cornering.
The new frame is engineered with updated at-mount disc brake technology for consistent braking power in all conditions. Front (12x100mm) and rear (12x142mm) thru-axle setups produce unrivaled steering precision and stiffness while saving weight.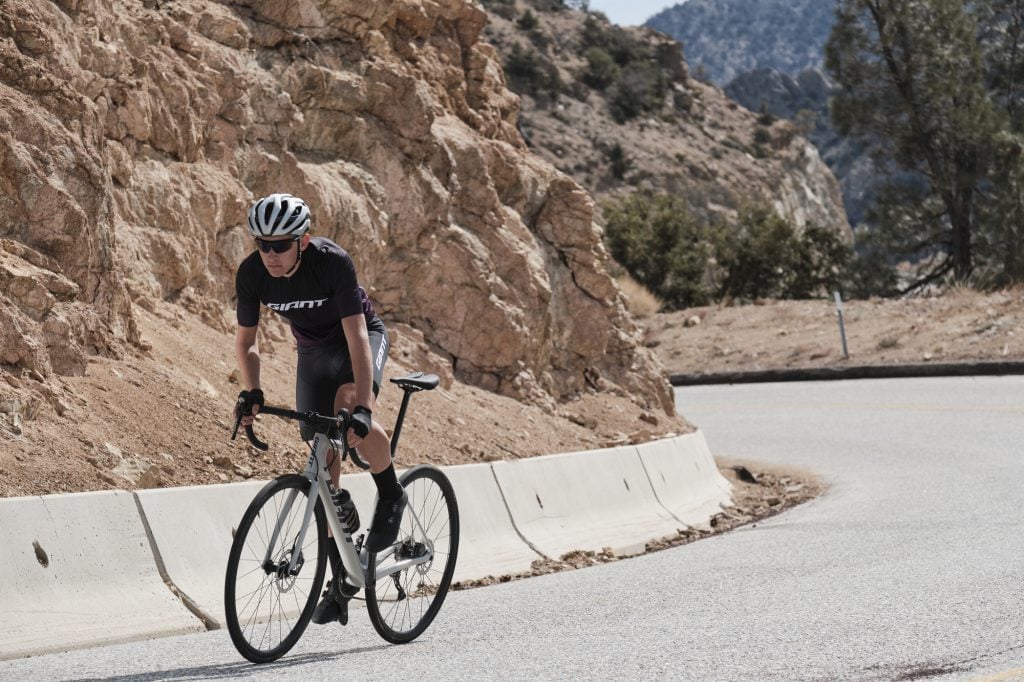 A CADEX WheelSystem further improves control on the flagship TCR Advanced SL Disc model. Both the front and rear wheels feature 42mm rims for aerodynamic consideration, without overlooking handling capabilities in a wide variety of crosswind situations. The result is a bike that not only slices through wind faster, but also corners with greater precision and control.
— USING CAFFEINE TO BOOST CYCLING PERFORMANCE —
To boost steering stiffness, Giant's engineers completely redesigned the fork, from the thru-axle up to the crown, to provide up to 35 percent greater torsional stiffness and improve the aerodynamic flow of air over the non-driveside caliper—without adding any weight compared to the fork on the previous generation TCR.
Frame and fork clearance have also been increased on all new TCR models. Riders can now choose high-volume tyres up to 32mm on disc brake models for better cornering grip, rolling efficiency and handling on rougher roads.
The Verdict:
This new bike really is an all out racing weapon.