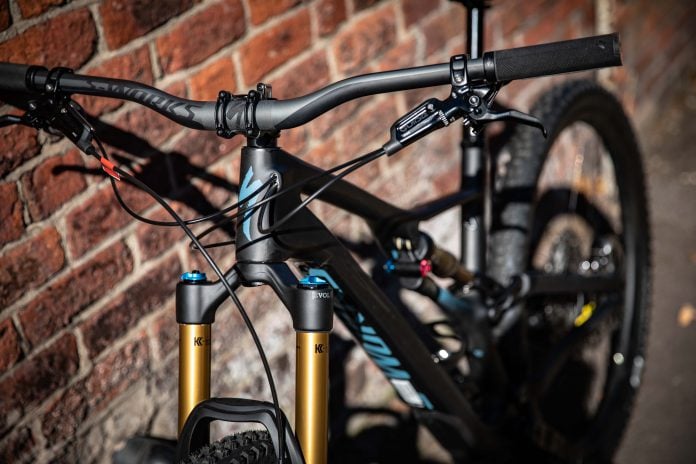 It's not often we get to keep a brand new S-Works bike in the show room, so we were super excited when Specialized dropped off a brand new S-Works Stumpjumper for us to play with. We've had a few of the Specialized stumpy's through for you guys, but we were excited to finally get hold of the S-Works version.
— SPECIALIZED BICYCLE COMPANY – THE NEED TO KNOW —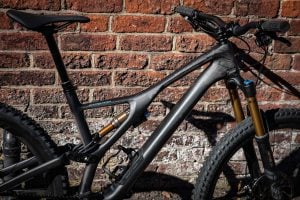 One of the most anticipated releases of the 2018 summer, the all new S-Works Stumpjumper. Dating back to 1985, this bike has a long heritage and is often at the forefront of the MTB world. You may have read our review of the new Stumpy here and below you can see a photo gallery of the bike.
Along with a video of the staff out riding on the bikes we decided that a photo album could let you get up close and personal to the bikes – so you can see exactly what it looks like before you get your hands on one!
— VIEW THE NEW STUMPJUMPER RANGE —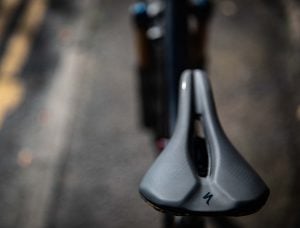 Some of the major changes include the all-new sidearm frame. A new shape makes the bike more efficient than the previous iteration and saves a lot of weight! A new chainstay protector the drive train is virtually silent.
Chain slap can be a thing of the past too. And a redesign to the SWAT hole is probably the last of the major changes list. An easily clip on/off bottle holder gives way to a storage area inside the carbon tube. This will hold any tools or spares that you may want to carry out on the ride.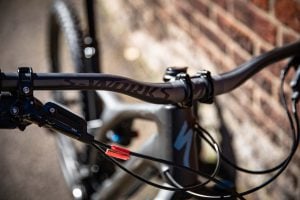 Specialized's main design goal for the new S-Works Stumpjumper was simple—build the ultimate trail bike, one that feels telepathic. And it turns out that this feeling all comes down to stiffness. Think of it this way: when the frames telling your hands one thing and your feet another, your brain gets confused with the imbalance and the bike feels unstable. In order to fix this, we had to get to work on dialing-in the materials, shapes, and the layout.
— DO YOU BED YOUR BRAKES IN? —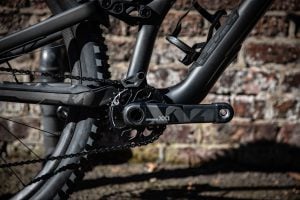 The S-Works Stumpjumper comes available in two colours, acid kiwi and carbon/storm grey. We loved the colour scheme on the carbon edition, and it was completely different to what we expected! Pleasantly surprised with the difference from the stock photos – we hope you can see it through our own photos.
More information can be found on the website or obtained by contacting our sales team at sales@cyclestore.co.uk.