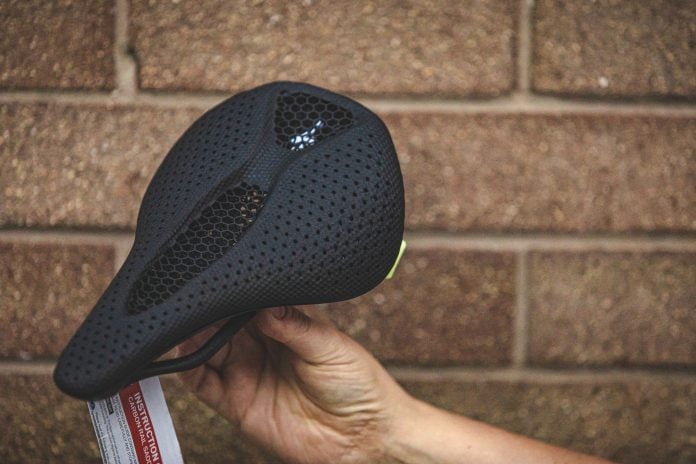 It's not often Specialized release a bike component that generates as much interest as some of their bikes. But the new S-Works Power Mirror saddle has done exactly that. The Power saddle has been one of Specialized's best sellers for the last couple of years, with more and more people opting for the saddle over a more classic alternative. Now, with new materials and technology, the S-Works Power mirror is set to take the game to another level.
— SPECIALIZED TORCH 1.0 SHOE REVIEW —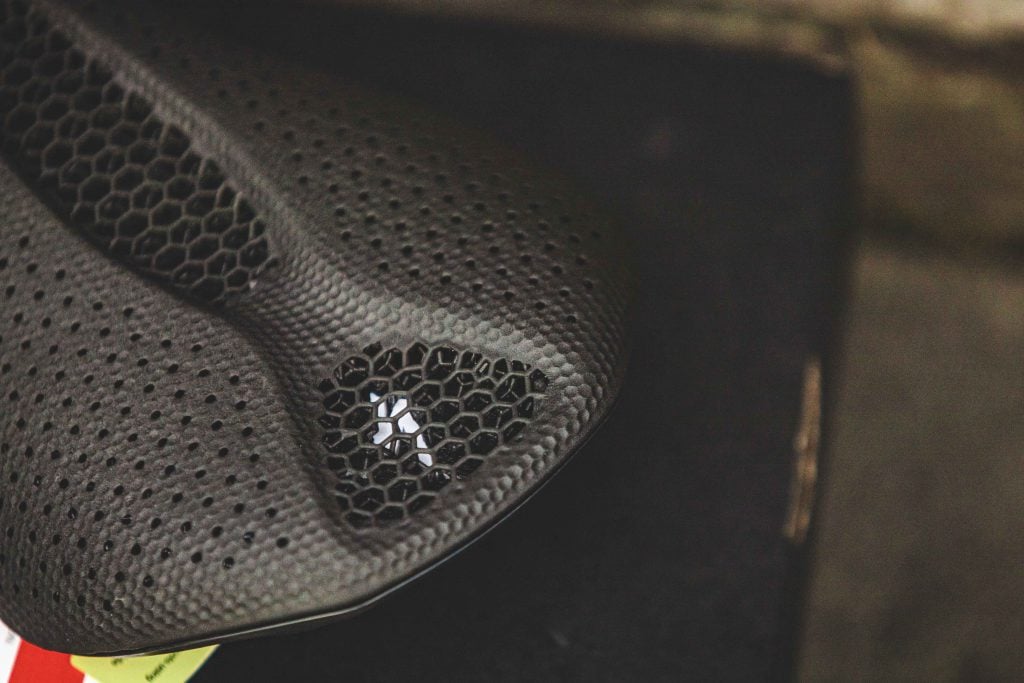 We saw a huge boost in sales when Specialized released the mimic saddle ranges. Adapted for women to help solve the ongoing problems women have with their saddles. Specialized spent countless hours performing research and prototyping in order to give you the comfort that you've been rightfully longing for. With our patented design, Mimic technology helps create a saddle that perfectly adapts to your body to give you the support you need.
Now, the Power mirror saddle continues the advances in technology. But it's not cheap. Retailing at £350, we initatially thought the saddle might ride the bike for us, or contain an extra engine. But we hope it's as comfortable and ergonomically as Specialized claim!
— THE ROAD CYCLING DICTIONARY – HOW TO TALK CYCLING —
Specialized say the Power Mirror is redefining comfort and performance with Mirror technology to take Body Geometry into the future. The last big material innovation in saddle design happened decades ago with the introduction of foam. To develop a next-generation saddle, they had to look beyond foam and develop a next-generation technology. The S-Works Power Saddle with Mirror is the future.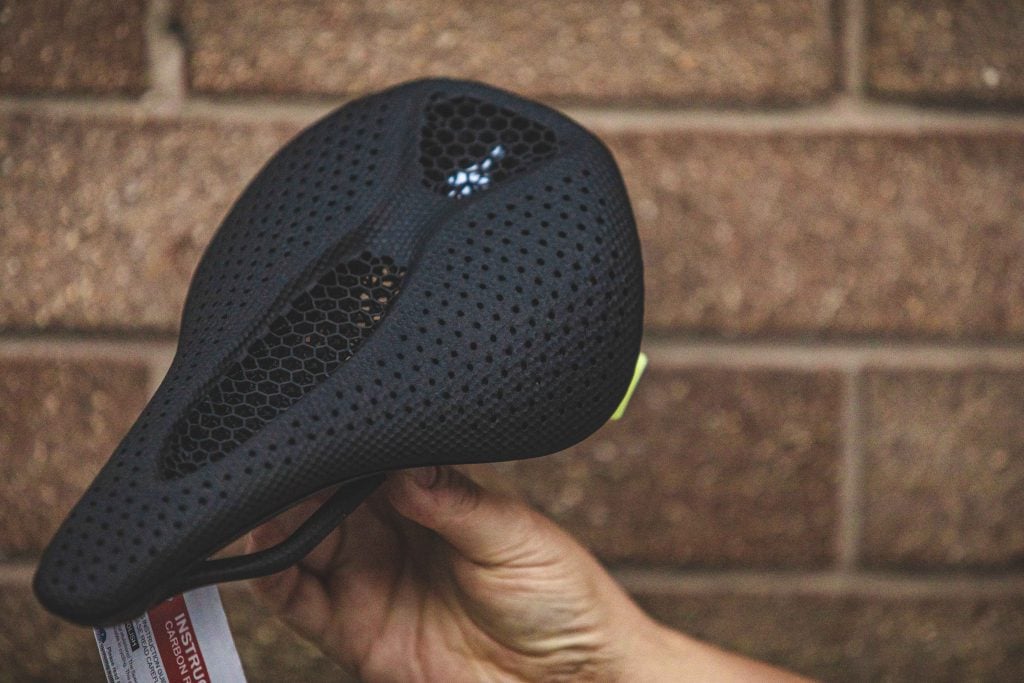 They developed Mirror technology by 3D printing from a liquid polymer to perfectly reflect your anatomy. This revolutionary process creates a complex honeycomb structure that allows Specialized to infinitely tune the material's density in a way impossible with foam. The result is a patent-pending matrix of 14,000 struts and 7,799 nodes, each of which can be tuned individually.
— BEST FITNESS IMPROVEMENTS YOU CAN BUY —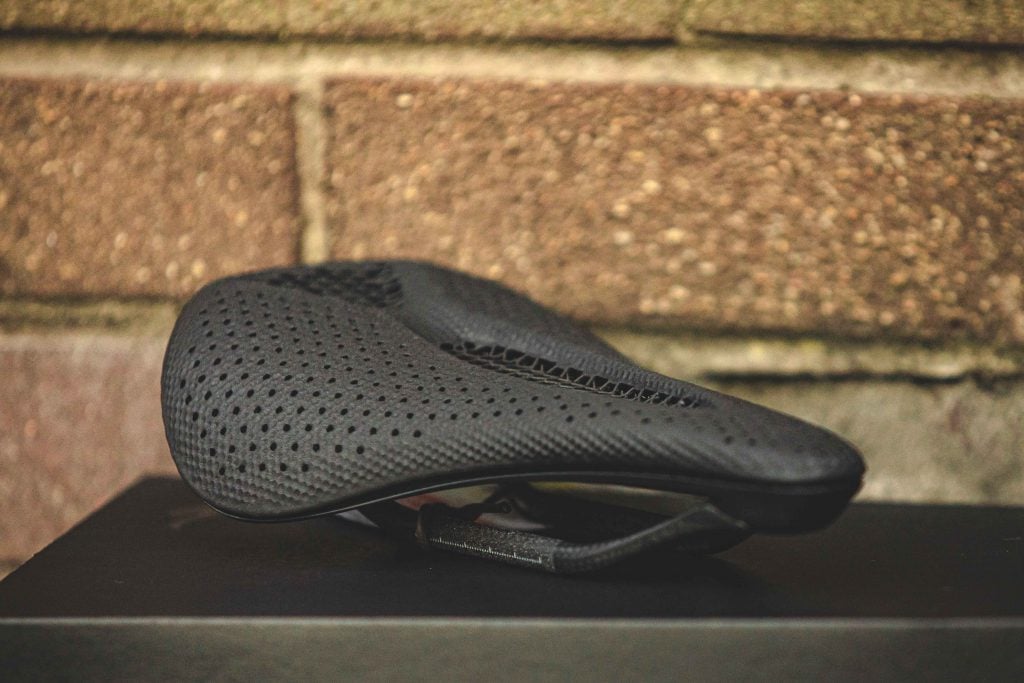 And when you combine this technology with the extremely lightweight S-Works Power saddle, with its flexed-tuned FACT carbon shell and ultra-light rails, you get a high-performance saddle thats designed to help you perform at your best. It features all of the Body Geometry design characteristics you know and love, so you can be assured of superior, all-day comfort for your unique position.
The Features:
Patented Body Geometry design is lab-tested to ensure blood flow to sensitive arteries.
Mirror technology utilizes 3D printing from liquid polymer to create a one-of-kind honeycomb structure that offers superior sit-bone support and comfort.
FACT carbon fiber shell is flex-tuned for support and ride compliance.
Ultra-light, strong, and oversized FACT carbon rails.
SWAT™-compatible mounts molded into the saddle base allow for sleek and integrated storage solutions.
NOTE: Oversized 7x9mm carbon rails are not compatible with seatposts equipped with side-load clamp mechanisms for 7mm round rails.
Size 143mm / Weight 190g
Size 155mm / Weight: 194g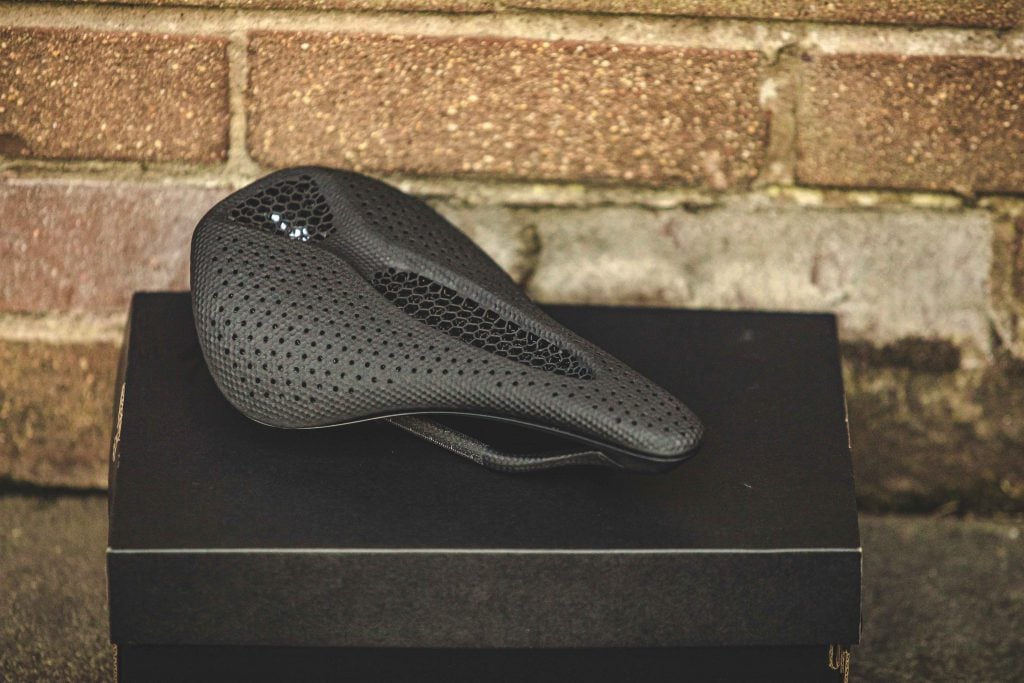 The Review:
As we wait for more riders to test and try the saddle, we're yet to see if this technology really will change the game against the test of time. On a first sit on the saddle it certainly is comfy. It's soft and squidgy to touch, and you only have to look at it to know that it's different from anything else you'll try.
— WHY YOU NEED A NEW BIKE FIT —
Weight on the saddle is distrubuted well, there are no pressure points or hot spots. And it's certainly comfy. It's almost unnerving, you expect to move around a lot more on the saddle because of how soft it is. But it's first enough to hold you in place when the watts head towards the steep end.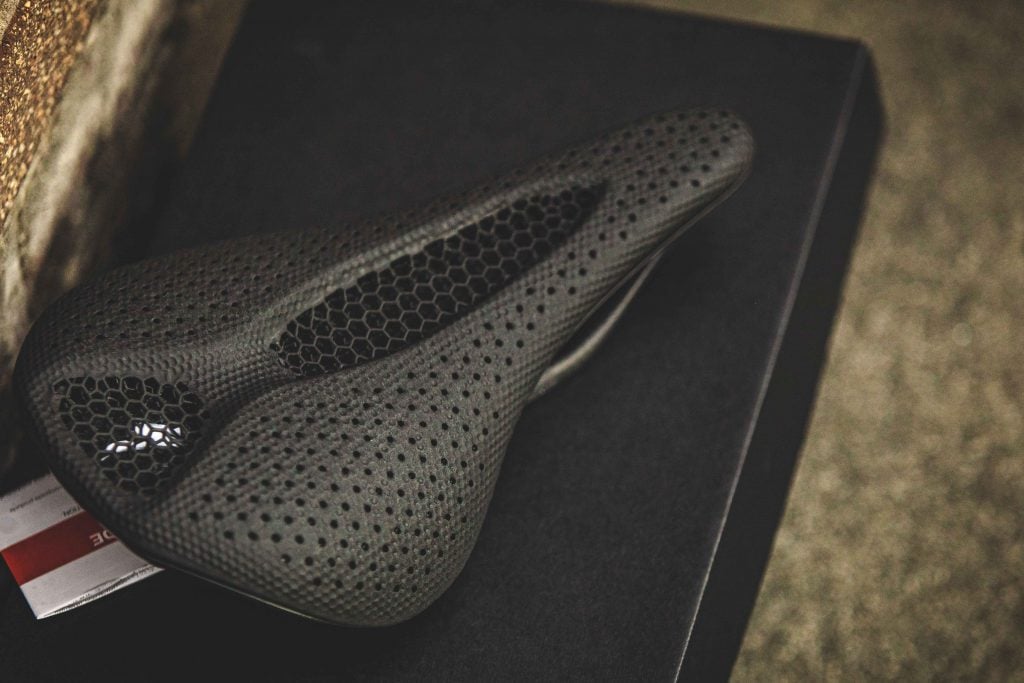 As you're rattling along the British roads the saddle is noticeably comfier. It absorbs the bumps and bruises that you'd normally feel. The surface is grippy so you slip around a lot less, and it doesn't get any less comfy the longer the ride goes on!
Whether the saddle is durable enough to withstand a season including a winter, we're yet to see. It looks as though it can scuff and scrape easy and as though it would wear out after a few months of heavy miles.
The Verdict:
Well, it has to be said: we love it. Initial thoughts are that the S-works Power Mirror saddle really is a game changer. Comfy, powerful and solid. Hours in the saddle certainly just got a lot easier, if you can stomach the price tag.
Performance -

96%

Aesthetic -

98%

Durability -

90%

Value -

83%