We were super happy this week to be able to support Ducati Trioptions Cup rider Joe Connolly by setting him up on a new bike. Jack Schofield headed over for a catch up with Joe, to find the in's & outs of his sport & just how much cycling influences him.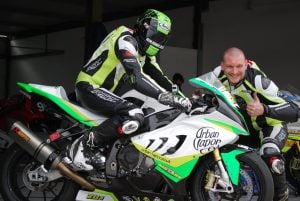 Joe, who rides for Team Urban Vapor, formerly team Big Lads, has been riding motor bikes since 2011. Starting in endurance racing, he soon moved into international racing before changing to the shorted, more competitive championships. Joe always grew up around the bike industry with family influences from his parents but he was quick to realize it is an expensive game. Driving a scooter before a bike was possible, and then touring on bikes until he earned enough money to fund his desire to race.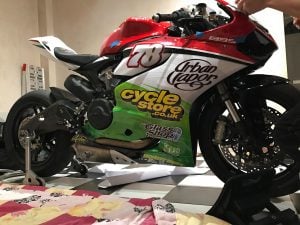 Starting with track days he quickly attained the hunger to go fast. With a 'work hard to buy tires' attitude, Joe really is a rider with natural talent. Originally from East London Joe currently owning a construction firm just outside the peak district to support his expensive hobby. Although he was quick to realize the rolling landscape isn't quite as gentle with the legs as it is on the eyes.
With Cyclestore sponsoring endurance athletes on the Ironman Age Group scene as well as the Mild Hogs motorbike race team, we were excited to get another on board. Joe has raced with Mild Hogs on numerous occasions and they're always happy to have his skill set on board.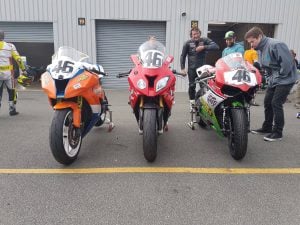 Joe's primary goal is to compete in the Ducati Championships, a support class of the British Superbikes. These 15/20 lap races occur 9 times a year and form a table of results from the 9 rounds. Looking for a top 15 annual finish out of up to 45 bikes, plus 30 that don't make it past qualifying, Joe likes to lean more towards the competitive end of the table. Running on a budget almost 10% of that of the competitors, team Urban Vapor certainly hold their own.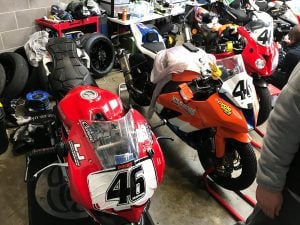 Joe wasn't shy to admit that he's a good few kg heavier than many of the people he races. But with everyone racing the same bike, this only makes his achievements all the more impressive. With road cycling slowly helping him to keep his weight down, we're very excited to see the damage he could do a few pounds lighter.
Smashing himself to pieces over the years on motorbikes has ruled out running, and a varying timetable makes it hard to access a gym or swimming pool so cycling is the perfect hobby for Joe away from his sport.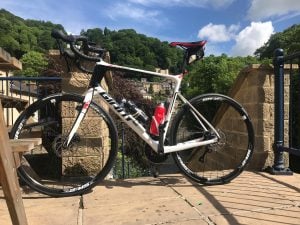 Having only ever tried mountain biking and never ridden a road bike, we helped Joe in purchasing a Giant Defy advanced 3. Joe had the bike fitted by the guys down at CycleStore, and within 24 hours, he'd already knocked out 50 miles in the peaks. With almost 4,000ft of climbing, it was quite a shock to the system!
A natural at descending due to his bike handling abilities, Joe has been quick to challenge the KOM's on strava. A talented racer with a love of adrenaline, we love following his progress on the cycling version of social media. You can watch his movement's here.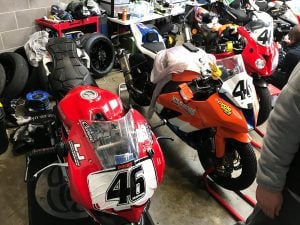 We asked Joe what is was like to ride a road bike compared to the beasts he hammers round the track week in week out. He told us the road bike definitely feels smaller and slower than the Ducati's. Although he's been enjoying the fresh air & company, regularly riding with friends. Joe agreed he much prefers the climbs on a Motorbike, although there's something perversely fun about hammering yourself up a big hill!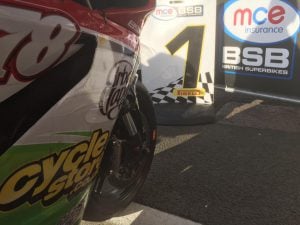 With some early season problems on the Motorbikes due to suspension issues, (it turns out the Italians don't make suspension quite as well as they make bike gear! With some of the best hand made ranges on the push bike scene, we'll let them take their time with the rest.), Joe hasn't quite managed to get the results he wants, but is looking to push top 15 towards the back end of the season.
Definitely worth a watch!