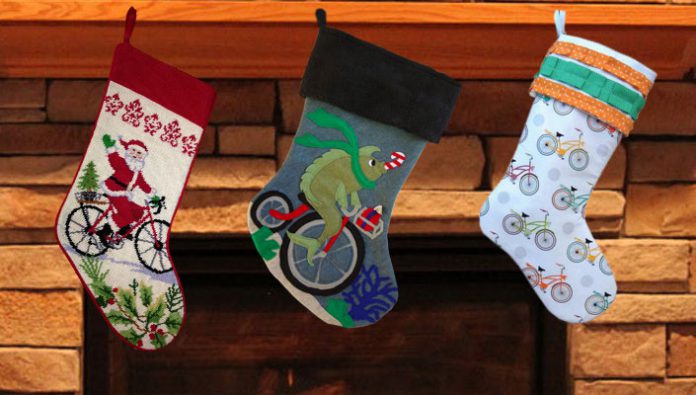 It's that time of year again, Christmas is coming around fast and none of us have even begun to think about what we want from Santa. Let alone what we're going to be getting the other half, friends or children! And when we finally get round to deciding what sort of gift we'd like, we still have no idea where to start. Well to help settle your nerves we've compiled a list of ideas for you to fill your stockings with, these cheap stocking savers will make for a great purchase this Christmas.
A Clearance Jersey.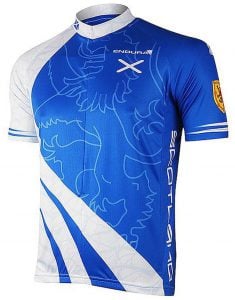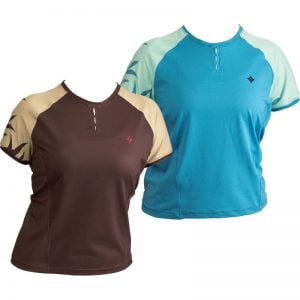 You can pick up a cycling jersey from your favourite brands for less than £20 in the clearance section, and some of your favourite past season jerseys for the best part of £40, that's a bargain if you ask us!
Cycling Socks.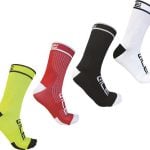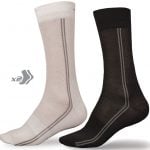 Ale Power are a great pair of road cycling socks for £13.49, and Endura do a less exciting twin pack for £9.49.
For winter Sealskinz have your back with the Road Waterproof Sock, a slightly heavier price tag at £33.29 but certainly worth the investment.
New Bottles.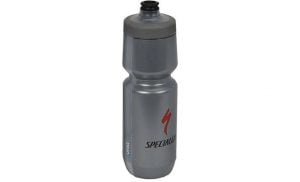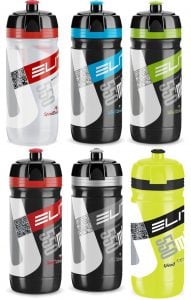 Are the bottles stasrting to smell a bit odd & old even after a clean? Studies have shown you should regularly replace your bottles to avoid stomach upsets. Especially if you mix in supplements or electrolytes into your drink. Even squash after a whole gives the bottles a certain smell. Our top picks are the Elite Corsa Biodegradable Bottle as used by half the World Tour Peloton – only £3.99 alongside the Specialized 26 Oz Purist Watergate Bottle now at 60% off!!
Inner Tubes.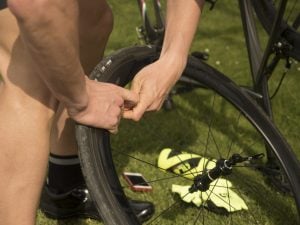 You can never have enough inner tubes, one of the most replaced items on the bike. Make sure you're fully stocked up with the sizes you need this winter!
A Mini Pump.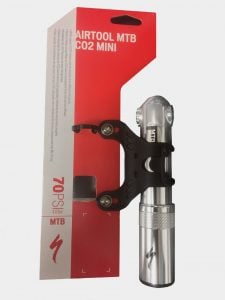 Throw it in your pocket & off you go! A mini pump is great for fixing on the go punctures and you can pick one up today from £9 and upwards! Whether you're after a micro floor pump, or just a quick hand action one to get you going – we can help you out.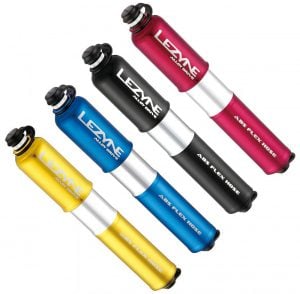 Our staff favourite is the Lezyne Alloy Drive HV Mini Pump – it does everything you need. Although if the £31.49 price tag puts you off, then maybe the Specialized Air Tool will take your fancy at £15.99.
A Sound Effect Front Light.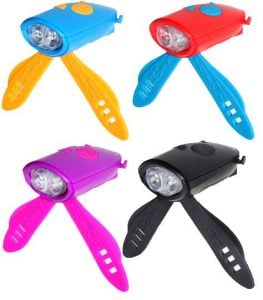 Yes you're reading this correctly. Put a smile on someones face this Christmas with a sound effect mini lights. Kids & adults alike will love this one. The Hornit Mini Kids Front Light comes with 12 lumen lights along with 25 fun sound effects for you to keep yourself entertained on the morning commute. Only £13.49 – a perfect stocking gift.
New Gloves.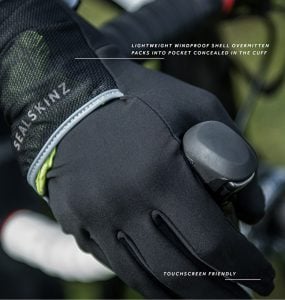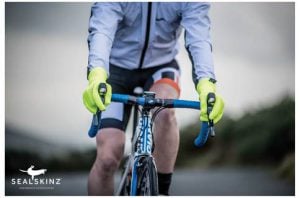 We've recently stocked the Sealskinz range – and we don't think you need to look much further than that. With everything from deep winter ski gloves to all weather cycling gloves – you'll absolutely love what they have to offer and they'll slight straight inside your stocking on Christmas morning.
A Cycling Hat.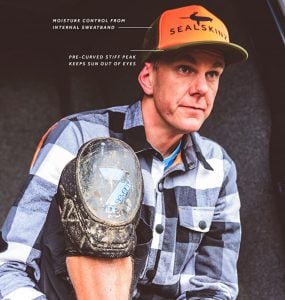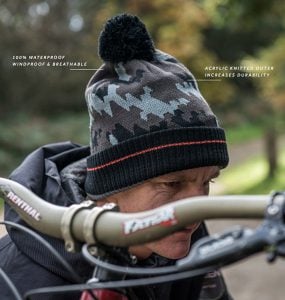 Whether you're a roadie after a new cycling cap, or just looking for a new snapback or bobble to wander round in pre/post ride – we have a full range of headwear available today. We particularly love the Sealskinz trucket cap, Sealskinz Bobble Hat & the shown in the photos – all a great bargain.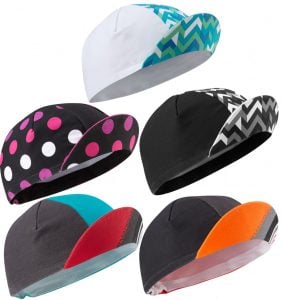 A Cycling DVD.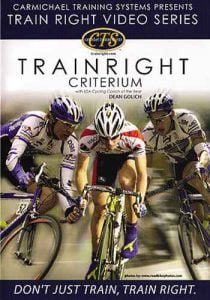 Whether you're after a training DVD to be in top shape for your racing next year, or a cycling film such as The Progam, these can make fantastic stocking fillers for less than £10.
Quad Lock Bike Kit.
A great new toy for locking your phone wherever you want. Just add the case to your iPhone or smart phone, then add the holder to your bike, car or arm strap & you can take your phone with you anywhere you go. Cheaper than a cycling computer!
No matter what cycling related presents you're after for Christmas end up with this Christmas, the friendly staff at Cyclestore are here to help. You can call or email the sales team with any queries & we wish you all the best for your festive period.