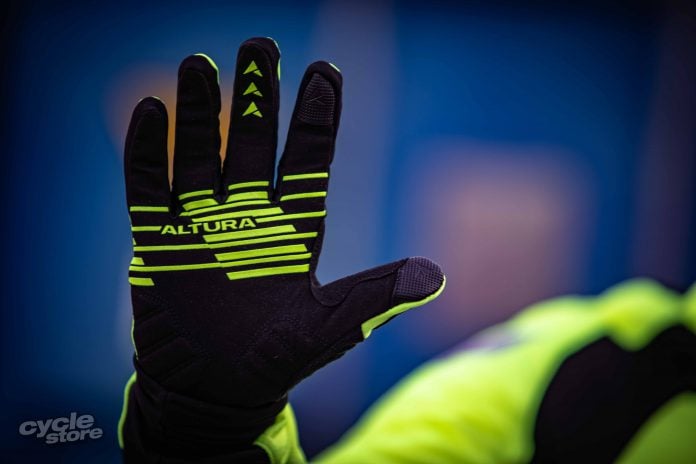 With the weather slowly starting to turn, and the days getting shorter, it might be time for you to start to consider changing from the summer wardrobe. It's not quite time to delve straight into the winter gear, so a few great autumn additions can go a long way. This is where the Altura Nightvision 4 Windproof Gloves come into play.
— NIGHTVISION – THE MICRO BRAND WITH MACRO PLANS —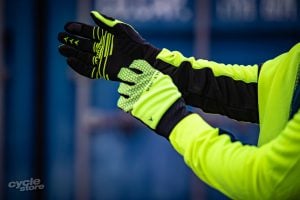 Keeping your hands warm out of the way of the elements, this glove will keep you out on the trails or roads for longer. We've all got them, items that get shuffled to the back of the wardrobe or lost in the draw never to be seen again. Once you've tried the Nightvision 4 Windproof Gloves on, they'll be at the top of your go to list every single time.
Available in two colours as well as both male and female versions, there's something for everyone in this glove. With the colours being high visibility, as with the rest of the nightvision range this remains at the top of the agenda.
— WINTER CYCLING – 5 TOP TIPS —
The Ride: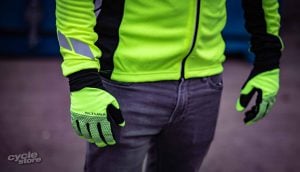 With windproof thermal fabric, the glove is ideal for anything up to a light shower. Though we wound't recommend getting caught out in a full thunderstorm wearing the glove. With silver reflective strips in all the right places, these gloves are great to keep you visible.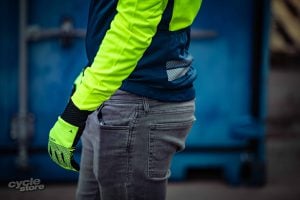 The silicone print on the palm offers a great grip keeping you completely locked in on the handlebars. This dexterity is fantastic and it's mixed with the gloves allowing a lot of movement through the hand. The fingers can be quite clunky as there's a lot of material added here. Though the cuff of the Nightvision 4 Windproof hugs the wrist nicely ensuring nothing can get down the top of the glove.
— YOUR GUIDE TO CYCLING KNEE PAIN —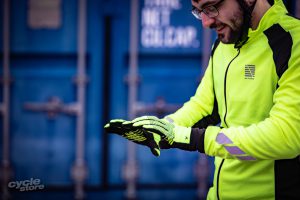 Available for £29.99, the gloves won't break the bank. Though they're durable enough to last through until summer despite racking up plenty of miles. You may want to look for a set of all out winter gloves if you're looking for a pair to cover all conditions.
The Verdict:
A high quality glove with fantastic visibility. The fingers are quite thick which can make it hard to flick through the gears on the bike. The Nightvision 4 Windproof is cheap and efficient, though not built to withstand the worst of weather conditions.
Aesthetic -

75%

Durability -

79%

Performance -

68%

Value -

83%