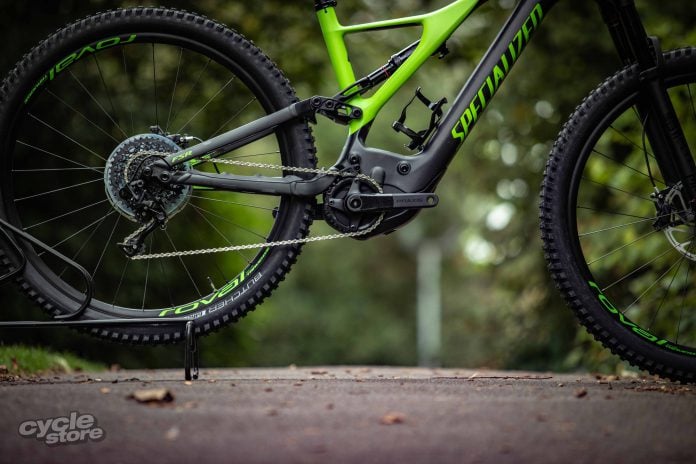 Long awaited this year, we've been anticipating the release of the new Specialized Turbo Levo. The top of the range e-bike has been a best seller from the Specialized brand for a couple of years – so we were all excited to see what updates had been made to keep this bike at the cutting edge of the market.
— SPECIALIZED BICYCLE COMPANY – THE NEED TO KNOW —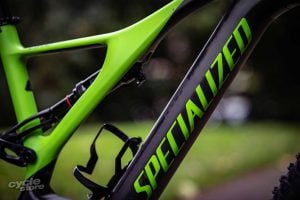 Specialized claim that whilst you're out on the all new Turbo Levo Comp Carbon FSR, theres no denying that you're on a fully-fledged trail bike. They claim that you won't even notice the bike is electric!
We've put together an image gallery for you to enjoy all the features of the new Turbo Levo from a distance, before you take the plunge. Hopefully we've covered some of the details that you can't see in the stock photos issued by specialized.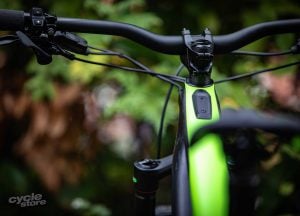 Specialized have tried to include all the features that come with their top end stump jumper – mixed with some clever engineering to deliver a trail bike that gives you a little extra boost through the pedals.  And with perfectly tuned kinematics, a true Trail Geometry, and a new custom battery and motor, the power to ride more trails is yours, all yours. Get out, go further, last longer!
— IS MTB RACING GOING TO MAKE AN ELECTRIC SHIFT? —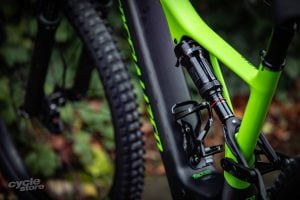 One thing that hasn't changed – Specialized have focused on creating a mountain bike first – and an electric bike second.
The Verdict:
If you can see past the price tag to unlock an e-bike with the performance of a top end mountain bike – the turbo levo could be for you. Specialized have left no stone unturned in the design and engineering of this bike, and that really shows. With the improved battery and motor – it's almost a no brainer!