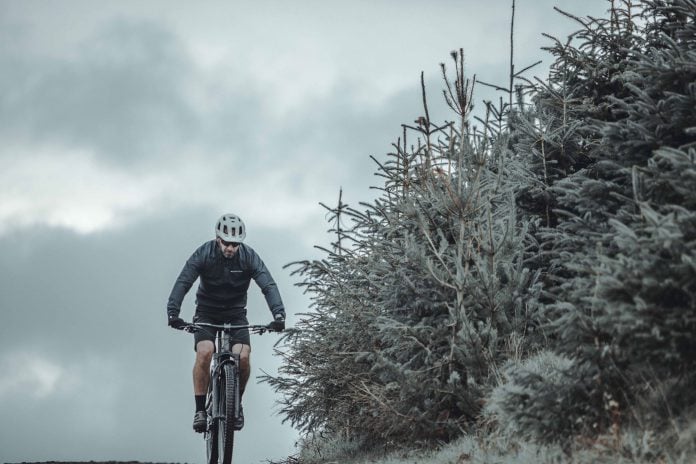 It's that time of year again, Christmas is coming around fast and none of us have even begun to think about what we want from Santa. Let alone what we're going to be getting the other half, friends or children! And when we finally get round to deciding what sort of gift we'd like to buy him, we still have no idea where to start.
Well to help settle your nerves we've compiled a list of ideas for you to buy your other half, with gifts from £10 to £500. Depending on how good he's been this year!
New Lights.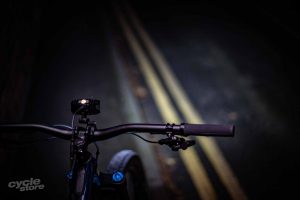 Now the nights are long and the days are short, lights are one of the most important companions for your riding. Making sure you can completely see the trail – for the duration of your ride will make quite a big difference. Our favourite is the Hope R4+ LED Vision front Light – a front lamp that your car would be proud of.
A New Helmet.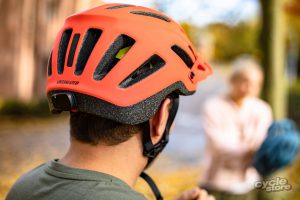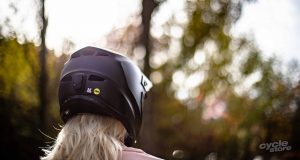 You don't have to look far to find a whole range of brand new cycle helmets. Though currently our choice would definitely lie with one of the new Specialized helmets. These are complete with a redesigned MIPS system and ANGi crash detection.
— SPECIALIZED MIPS MTB HELMETS – A CLOSE LOOK —
A New Jacket.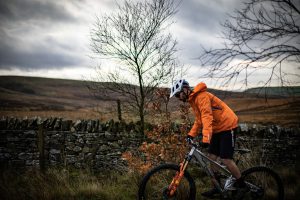 It has to be said, when it comes to Jackets theres a full range to choose from for him. Your final choice will depend on both style & budget. But this is worth the investment every time, they'll be thankful for you spending money in this area. We'd recommend this MT500 jacket from Endura. Now at 37% off, it's a great price for such a high quality product. Treat yourself this Christmas.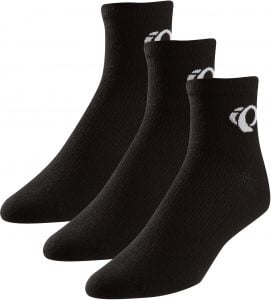 Socks.
The classic for any cyclist. You can never have too many pairs of cycling socks. Ideal for the Christmas stocking fillers. We've got this triple pack or Pearl Izumi Attack socks at only £4.99. Don't miss out!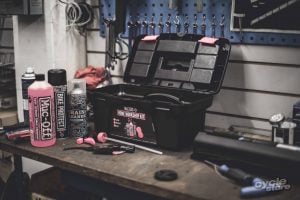 Cleaning Products.
The one thing we all do a bit less than we should. Cleaning the bike. The conditions are wet & muddy out there at this time of year, and it's only going to get worse. Get him a cleaning kit to set the new years resolution early. It's the thought that counts!
A New Saddle.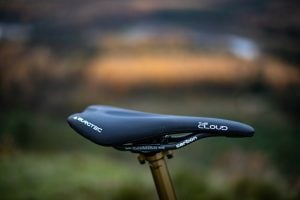 Getting comfy can be one of the hardest things at this time of year. It's cold, damp and dark, your fingers go numb and you can't feel your toes. Hopefully you have the kit to accomodate, but don't make yourself any more uncomfortable than you need to be. We've got these Burgtec Saddles at a great £58.99, that's a massive 50% off.
New Shoes.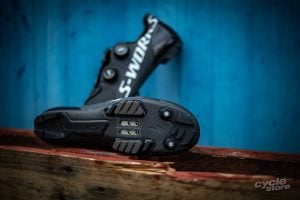 Whether you're after clips or flats we really love the Specialized range for MTB shoes. If budget is less of a concern then we'd definitely consider the new Specialized Recon Off-Road shoes. These light weight beauties come with incredible performance. Alternatively the are slightly more aesthetically pleasing – the kind of shoe you can wear around town as well as out on two wheels.
Good Gloves.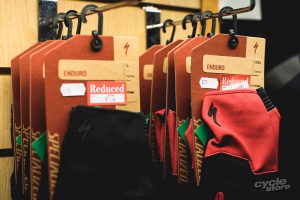 We've recently stocked the Sealskinz range – and we don't think you need to look much further than that. With everything from deep winter ski gloves to all weather cycling gloves – you'll absolutely love what they have to offer.
Alternatively we have some great savings on Specialized, Endura & Pearl Izumi gloves.