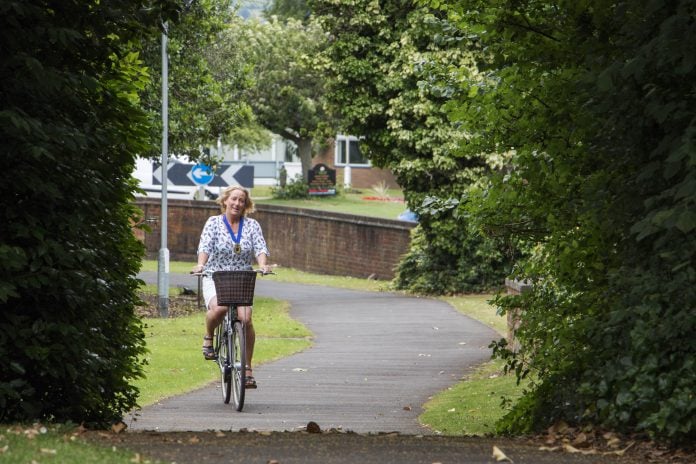 Something we commonly hear is "I don't think you'll do the type of bike I'm after" and unless your looking for a unicycle we've usually got one in stock.
Bikes come in all shapes, sizes and prices… we carry plenty of kids bikes. First bikes – walker or strider style particularly popular is the Specialized Hotwalk available in a whole host of cool colours, I'm so jealous these weren't around when I was a kid!
Going much bigger the every popular "sit up and beg" style bike certainly shot up in popularity after the TV program, Call the Midwife. Kona – as usual win the title of funkiest with the Coco in a rather bold yellow, where as Giant's more sensible Liv Flourish, has plenty of gears, basket, mudguards, a stand and integrated lights, making it spot on for nipping out for a bottle of vino or a spin around the lanes.
YOUR COMPLETE GUIDE TO GIANT'S 2018 ROAD BIKES.
Back to kids bikes the Riprock range from Specialized has been very popular in recent times, the theory being that slightly bigger tyres give cushioning and grip to light weight riders. I've not ridden one (much) but feedback is overwhelmingly positive from smaller riders, 24″ and 20″ are the most popular as this cool little video shows.
Bike Packing seems to be a bit of a buzz word at the moment, however it all started with touring, and if touring is your thing, Kona's Sutra is the one. Steel frame, bar end shifters mudguards rack and more mounts than you can shake a bottle cage at! We love everything about this bike.
ELECTRIC BIKES – ALL YOU NEED TO KNOW ABOUT E-BIKES.
Not only have we got the bikes we have the knowledge and experience of staff that have been life long cyclists. So we'd be more than happy to help you out if you could swing by or call the Cyclestore customer service team!