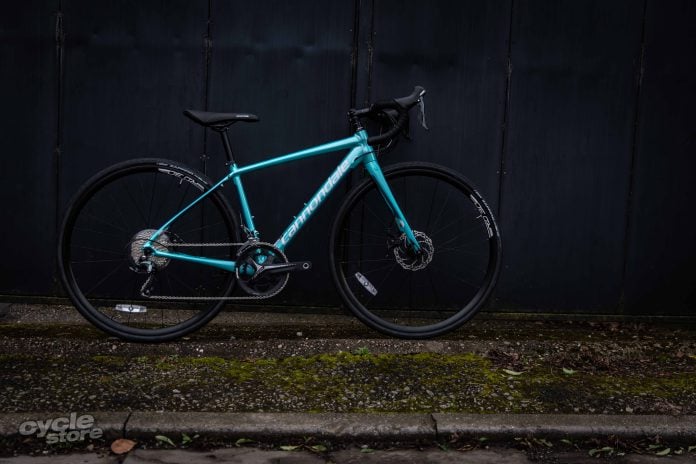 "Endurance race, not endurance cruise". With the 2019 range in full flow from the big retailers, Cannondale have released the update of their all new Synapse. The Synapse has long been one of Cannondale's most popular ranges, catering for a huge range of the road bike spectrum. Whether you love a Sunday social ride with friends, or you're targeting a new race, the Cannondale Synapse Tiagra will make a great companion.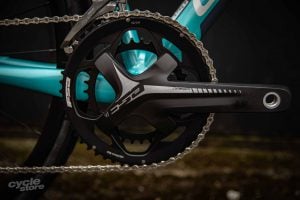 — CANNONDALE SYNAPSE ULTEGRA Di2 REVIEW —
The Cannondale Synapse Disc Tiagra Women's road bike is built for long distance performance and comfort. It can also hold its own in a race, being lightweight and nimble. The alloy frame keeps the cost down but doesn't sacrifice any speed or performance.
The Build: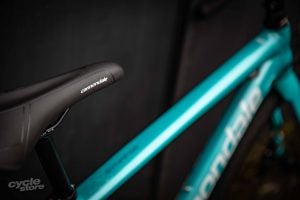 Featuring SmartForm C2 Aluminium for the frame construction, the alloy tubes undergo a double pass weld, which makes the frames stronger and smoother. This also takes away the need for any internal reinforcement of the joints, allowing the frame to be more lightweight.
— DISC BRAKES OR RIM BRAKES – WHICH IS BETTER? —
Afterwards, the 6061 and 6069 alloy tubes undergo heat treatment to further increase the strength and long-term durability. The SAVE Plus micro-suspension technology that's built into the frame helps to absorb road chatter and vibrations, giving a smoother ride, so you can go for longer. The women's frame has specific geometry to offer the same excellent ride, no matter who's riding it.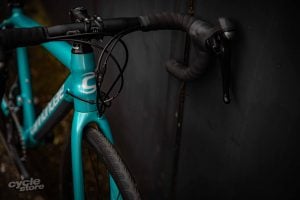 The alloy Synapse frame will accept up to 32c tyres and even full mudguards, thanks to the Fender Up mount that can easily bolted or removed from the frame. This will allow you to turn the bike into an all road adventure bike and unlock more than just the smooth tarmac surfaces. The SAVE Disc Asymmetric fork has carbon fork blades to absorb vibrations as well as to give direct and accurate steering. This is a feature that has trickled down from the top of the range and is great for keeping you out in the saddle for longer.
— HOW TO IMPROVE YOUR CYCLING BASE ENDURANCE —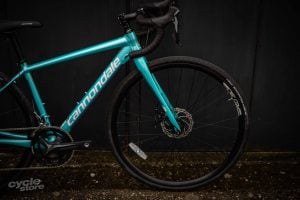 The Cannondale Synapse Tiagra comes with Shimano's Tiagra drivetrain has a 2×10 speed setup delivers clean and smooths shifts every time. This is where more cost has been saved but the groups is up to the task. The drivetrain is super reliable in any weather condition. The Promax cable disc brakes are performance stoppers, working well even in the wet, and if you haven't tried disc brakes yet. They won't disappoint!
Verdict:
A fantastic all round bike, available at a reasonable cost. Retailing on the better side of £1,000 this bike will absolutely be worth your investment. A performance frame with the potential to unlock more terrain, the Cannondale Synapse Tiagra is in it for the long haul.
Performance -

82%

Value -

87%

Aesthetic -

84%

Durability -

82%