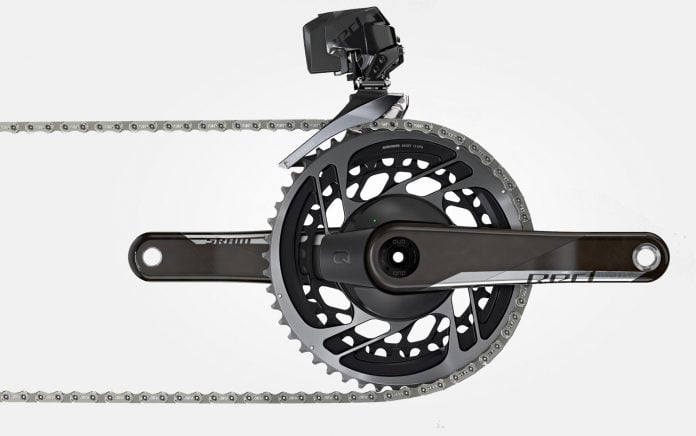 One of the tech giants of the bicycle world, SRAM have been constantly pushing the boundaries of the way bikes are engineered since 1987. Based in Chicago, Illinois, United States, the company have revolutionised some of the technologies found in cycling. SRAM's Red eTAP AXS technology is already making a huge impact on the road cycling scene.
— SRAM LLC – BIKE TECH GIANT – THE NEED TO KNOW —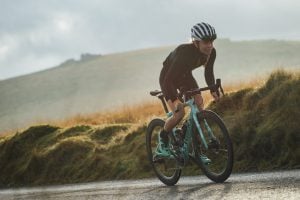 Todays smooth legged, lycra clad elite ask for far more of the machine than ever before. Season on season the bikes get faster and more capable, and the components need to keep up. Riders are looking for a bike with a ride range of gearing to match their wide range of cycling pursuits. But range is only a small part of the issue, the drivetrain needs to offer the right gear for any situation.
2019 has seen three completely new wireless electronic group sets that are already making a huge impact on the bike market. All of the systems come with a new AXS mobile app to customise and personalise the systems. Available with BLE connectivity, this has been rolled out to both road and MTB options. 
The days where grinding huge gears with huge jumps are well and truly over. A wider range with smaller increments has become possible, without putting the whole system under stress.
X-Range:
Sram's X-Range gearing comes with three new chainring sets and three new cassettes that cover all the bases from World Tour road level through to the endurance and gravel scene.
X-Range achieves this by moving some of the gear range from the front of the drive train to the back. There's a much more consistent jump through the chainrings while the cassettes carry a much wider range. There's only 13 teeth different at the front and a possible 23 at the back. That means that you can stay in the same front ring for a lot longer, which is much more efficient that constantly changing gear on the front. You can make the majority of your jumps at the back.
This offers a huge advantage in performance to traditional systems where the front gearing has to be changed to offer the full range. Starting at a 10 tooth ring means that the overall cogs and chain rings are much smaller. This gives a huge weight advantage over a system that starts with 11 teeth. In fact, it's over 20g lighter than the Dura-Ace system. As well as making the whole package much less complex. Only one rear derailleur is required to cover all of SRAM's Red eTAP AXS combinations, meaning you only have to swap the cassette if you're changing between systems.