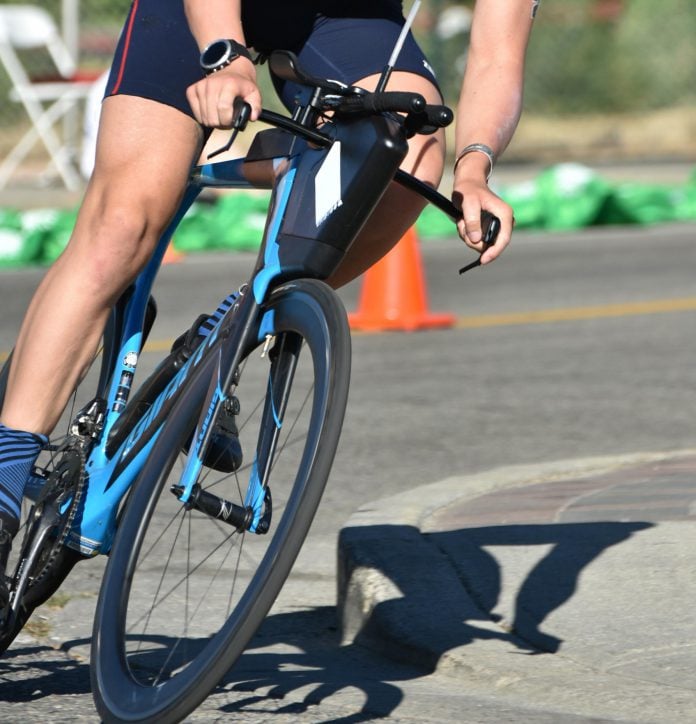 It's that time of year when maybe you've just entered your first triathlon and you're not quite sure what bike you should be riding. Or maybe you've done a few, and you're wondering whether you should be riding a normal road bike with some clip on aero bars or a triathlon bike. In this article we've outlined some of the pros & cons of each option.
It's not all about speed:
When you turn up to a triathlon, you'll probably notice that there are a lot of people peacocking about with expensive triathlon bikes. Shaved legs, weird pointy helmets, expensive suits talking about strange things like power zones and ftp tests. While this is all well and good, and a lot of these people will be the ones placing high up at the event – that doesn't necessarily mean it's the best option.
— YOUR COMPLETE GUIDE TO GIANTS 2018 ROAD BIKES —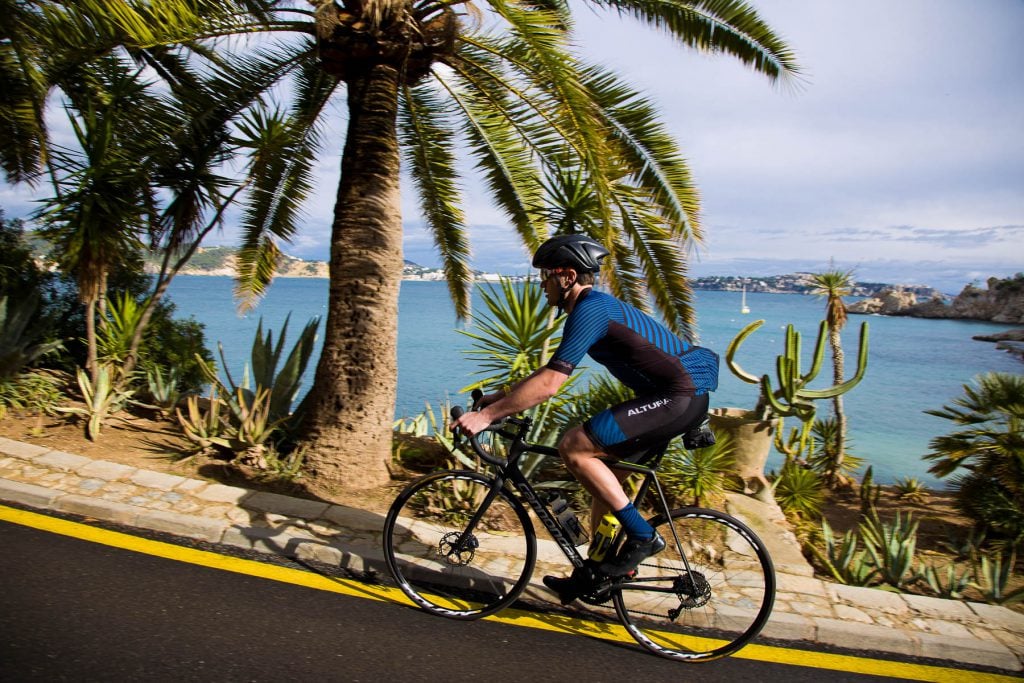 When you're doing a triathlon you have to transition from bike to run – it's no great secret that this is awful for your hamstrings, and legs in general. The more aggressive your position on the bike, the more pressure this will put on your hip flexors and back. Meaning that when you come to run you could do yourself a lot of damage.
Sitting up on a road bike in a slightly less aero position can be a great step for your body to begin to adjust to the idea of triathlon. A lot of the guys at the top have been doing this for years and accompany training with a regular stretching routine to allow them to handle the mileage in this position. This means a road bike may be much more suitable to you starting out.
— BEST FITNESS IMPROVEMENTS YOU CAN BUY —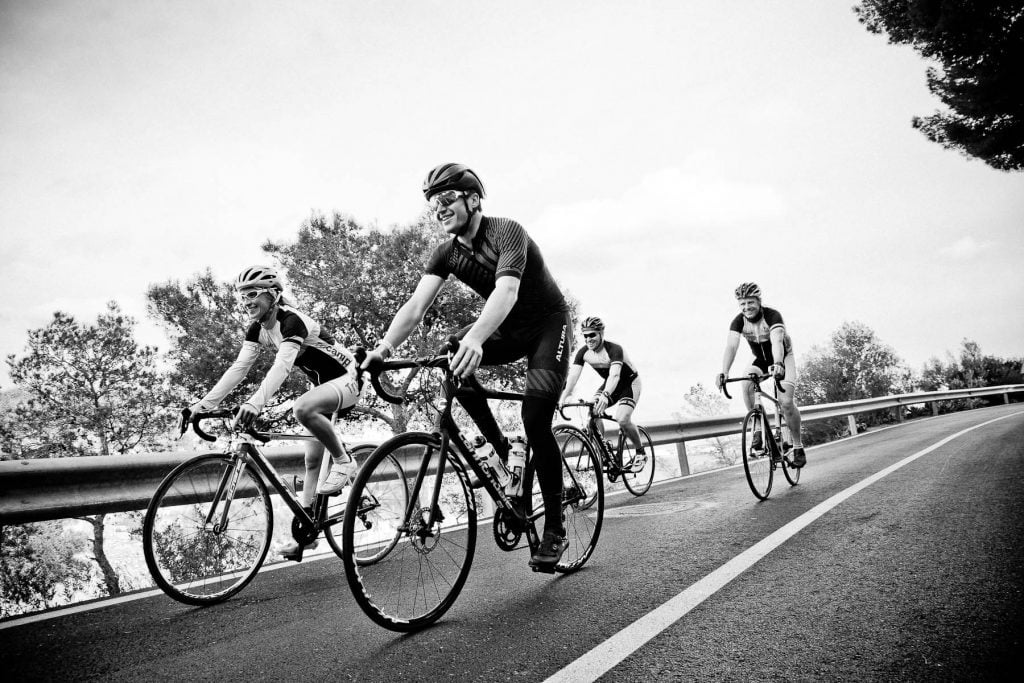 Another benefit of a road bike is the control. With a lot of road bikes now coming with disc brakes – you can stop much faster at junctions, bends or for traffic. If you're in a draft legal race then a road bike will be compulsory as they're much easier to handle, and much less likely to crash. Often group rides won't let riders in on triathlon bikes due to the lack of handling.
Road bikes are a lot lighter than time trial or triathlon bikes, and although it's very rare for a triathlon course – road bikes are much better suited to the mountains or anything with an average gradient of over 6%. It takes a very experienced rider to handle this on a triathlon bike.
— THE IMPORTANCE OF BIKE FITTING —
Get Aero:
Getting as aerodynamic as possible will help you save a lot of energy. When you're cycling there isn't a lot of rolling resistance on the ground – most of the force you have to overcome is drag (from wind and your body). So your legs push you forward, your shape & weight hold you back. That makes it obvious that by reducing your wind shadow you can go a lot faster.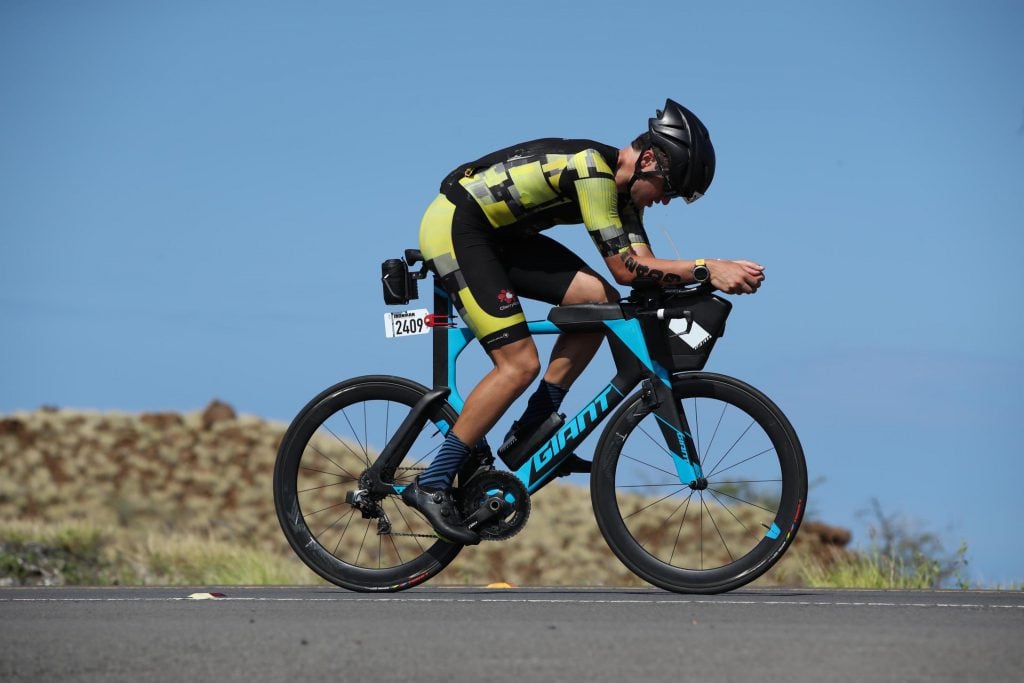 A triathlon bike is fantastic for this – if you look at the bike front on there isn't a lot to it. They've been very carefully engineered to ensure that there are no watts spared. Mixed with the flat position your back will be in from riding it after a good bike fit – it will save you a huge portion of time over the bike course.
— 5 TOP TIPS FOR LONG DISTANCE RIDING —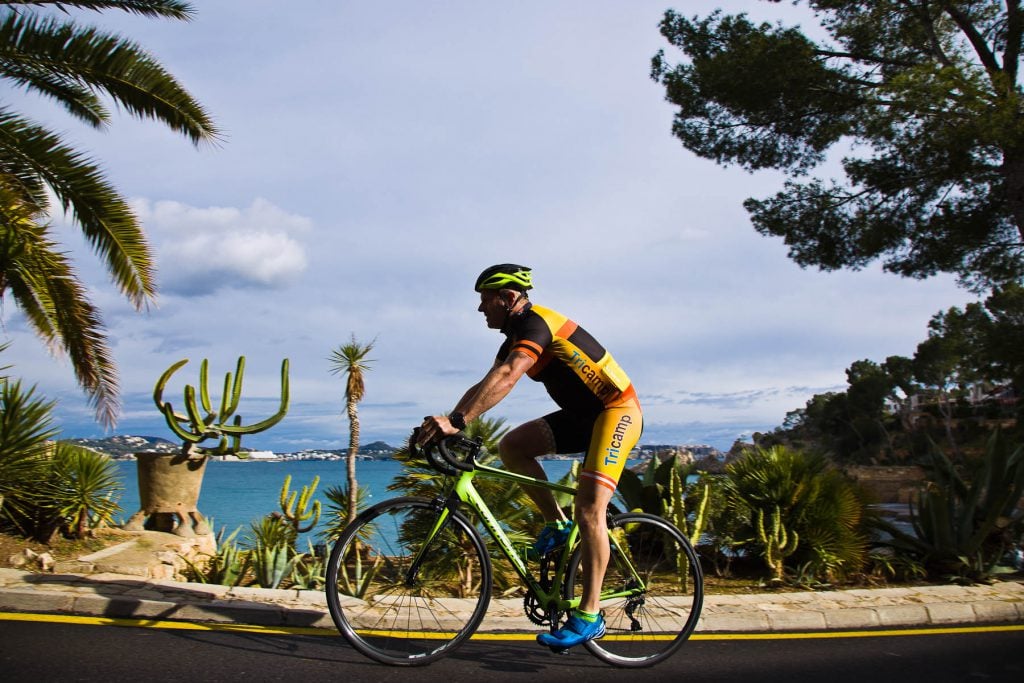 Just because you have a triathlon bike doesn't necessarily make you more aero – you'll need to have it well fitted. Some of the top Grand Tour cyclists can ride a road bike at the same speed as many top amateur time trialists – so there's a lot to be said for pushing hard first and buying speed later!
Clip on aero bars can be a fanastic way to make your road bike more aero. You could even get a full set of aero bars fitted instead of normal handlebars. They don't offer the same control over the bike but studies have shown they can save up to two minutes over an olympic distance course (40km).
Cost: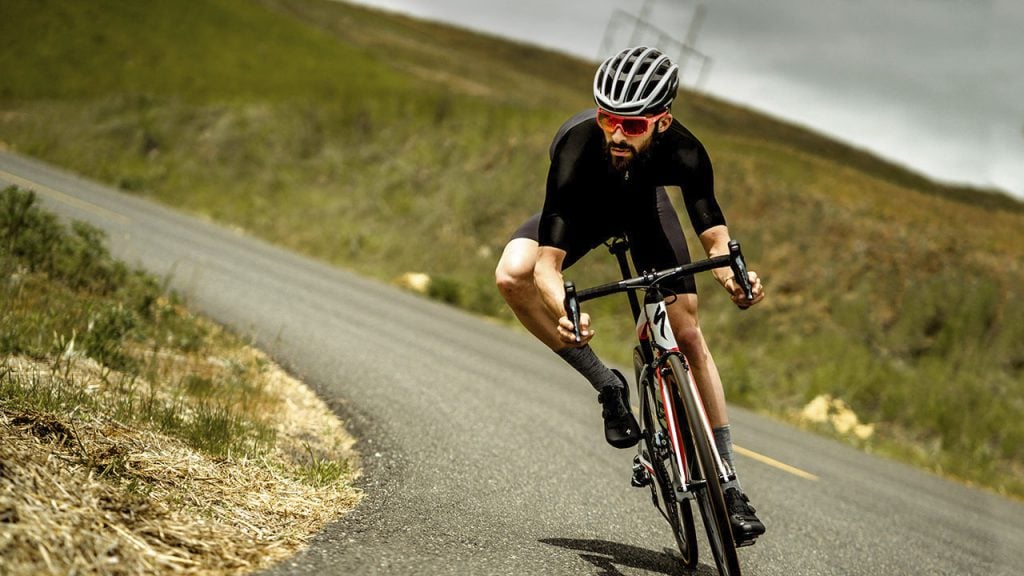 Although a triathlon bike looks the part and sound fun. They'll often set you back a lot of money compared to it's road bike equivalent. Much less versatile through the winter season due to a lack of control – and much more expensive to fix. People often train on a road bike and keep a triathlon bike for Sunday best, a luxury most of us can't afford!
Entry level road bikes will certainly do the trick to get you round any triathlon course, and you may even have much more fun while you're at it. With the bonus of keeping the bank account somewhat intact.
Verdict:
The top speed of a road bike is limited compared to a time trial bike – although that doesn't necessarily mean a time trial bike will make you instantly fast. Building your fitness and skills on a road bike first is essential to know how to ride a time trial bike effectively. Then it'll be worth the extra investment to help you reach the next level.