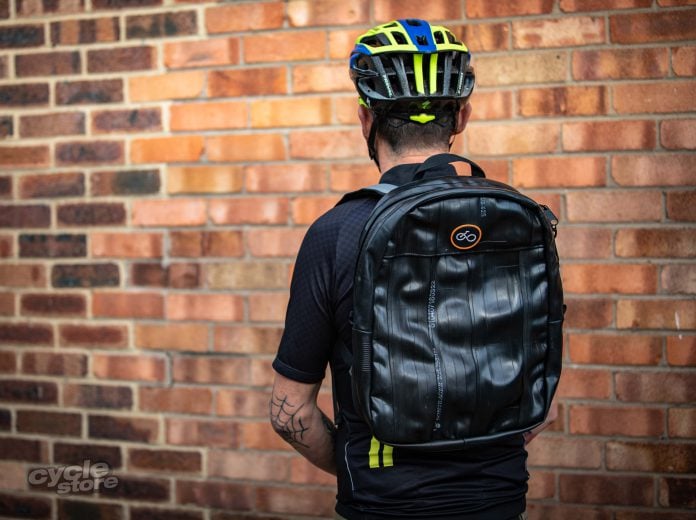 We're really excited to announce that we're going to be working with the charitable company Cycle of Good. The Cycle of Good offices are local to Cyclestore, so we're going to support them as best we can selling products and providing them with all our spare inner tubes.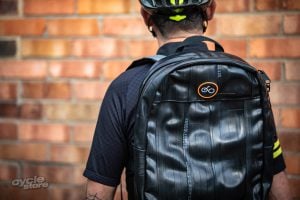 Cycle of Good produce a wide variety of quality, hand crafted goods made in Malawi using mainly locally sourced or recycled materials. By training tailors in the World's poorest places – Cycle of Good help these people earn a good living and support their families. All the profits made through Cycle of Good pays for childcare and non-profit social enterprise in Malawi. It's one big cycle, and it's good!
The Cycle of Good Company: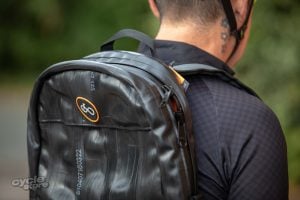 Employing 10 Malawian tailors full time, the company have ambitions to employ 100 in the future. They can earn their keep without charity donations of hand outs. The Cycle of Good ethos is to:
Value people; our team and our customers, and treat them fairly.
Value resources; we reduce waste, recycle wherever possible and care for our environment by being frugal in the way we work.
Be creative yet practical in our innovations; so we craft lasting products that serve a purpose.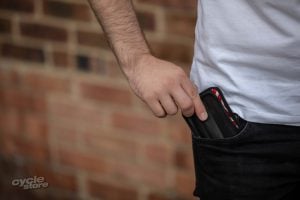 Cycle of Good is the latest initiative to join a wonderful hub of social enterprises created by the charity over the past ten years. Situated in Chilomoni Township, Malawi. The enterprises together employ 500 people who have trained and worked to create businesses that fund a vital children's centre. The centre provides early years care and family support to around 2000 vulnerable children at any one time. It's a quiet revolution of skills building and economic growth in a country with no welfare state. If you don't earn, you don't eat.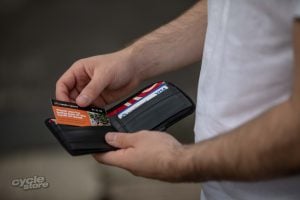 What's even better is that many of the enterprises are reusing unwanted or waste products from the UK turning them into profit. We've shipped thousands of books, bikes, computers and sewing machines, which are done up, used for training and sold to create a profit.
— THE VALUE OF CYCLING IN BRITAINS ECONOMY —
Over the years, the most popular enterprise by far has been the tailoring school. Over 2000 local women (and the occasional man!) have completed a diploma training course and kept their donated sewing machine at the end. Cycle of Good builds on all of this amazing work to make something even more wonderful!
What you can do: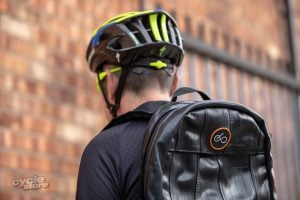 Whether you provide cycle of good with your old tubes – or buy some of the products to use, every little helps. The only tubes rule is no slime. We'll be stocking the inner tube products on Cyclestore.co.uk, though you can always head over to visit the cloth products on the Cycle of Good website.
We tried out the wallets, purses and phone cases – and we love them. The quality is high, they offer everything we'd want including waterproofing and a great finish. The backpack is also a very high quality with zip closes and a durable material for you to use in a variety of situations. Whether you're using it for the morning commute, your weekend hike, or day to day life, it's a great product supporting a great cause.
— CYCLESTORE 2018 BRAND QUALITY TESTING —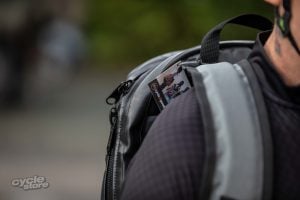 You don't have to cycle to get involved with this great cause. A small fee could see you with a great product and help change peoples lives. It's something we're fully behind here at Cyclestore and we hope that you can get on board too!