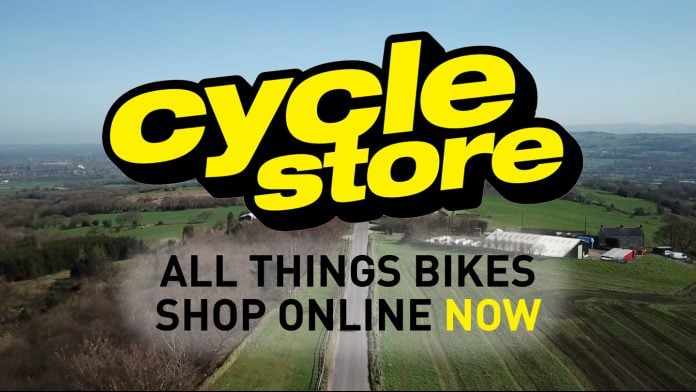 It's that time of year when all of the summer ranges have sprung onto our shelves and hopefully started to make their way out to you guys. You may have a few tried & tested brands that you love and hopefully we've got them all back in stock again. The Cyclestore staff got out to test some of the ranges we stock to make sure they're up to scratch again.
At Cyclestore we're big believers that if we wouldn't ride in it, we shouldn't be selling it. Along with this we like to make sure that all our staff have first hand experience of the kit we sell so that when you get in touch, no matter what the issue is – someone knows the answers to your questions.
You can see the full video of the gear below – don't forget to head over to our YouTube channel to keep up to date with all the latest videos!
In the video you might be able to pick out the all new 2019 Specialized Stumpjumper FSR. Some custom build Transition bikes also appear in the MTB footage alongside this years Cannondale Habit.
— GIANT BICYCLES – ALL YOU NEED TO KNOW —
On the road side there are a few shiny toys being ridden around such as the Giant Trinity Advanced Pro 0 – Giant's top end TT bike. A Giant Propel & TCR might also catch your eye, it's no secret that at Cyclestore we're a big fan of the brand. As well as this you might have been able to pick out the Cannondale SuperSix or Specialized Roubaix also in the mix.
A variety of helmets and shoes were up for test – including the Giro Empire E70 Knit road shoes. The S-Works 6 & 7 also feature high on our list of favourites as you might imagine. We really enjoyed the new POC helmets as well as the Endura range. Unsurprising as Endura feature amongst the top of our clothing choice list along with the Altura kit shown in the video.
— VIDEO: CANNONDALE 2018 LAUNCH DAY —
Head over to Cyclestore to view all our 2018 stock!