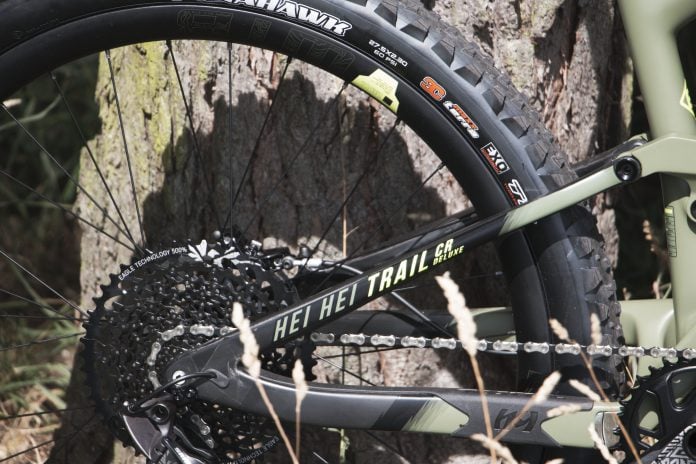 The Hei Hei has been in Kona's range for many years, for 2016 it has had a complete change with one frame producing two quite different bikes, Trail and Race.  
As with any bike from Kona the geometry is what makes it, using what they learnt from developing the Process range the Hei Hei has a short back end, long slack front and low stand over which will make it an absolute blast on the descents.
The pivot-less "Fuse independent suspension" drops 240 grams off the frame weight and improves stiffness through the short chainstays, allowing the bike to fly when you push on the pedals. Dropper post routing…yup, internal or external, you choose.
Enough of the similarities, the Race option comes with an overall lighter setup and shorter fork 100mm compared to the Trail's 120mm and more capable tyre choices, alternatively go for the frame only option and build it how you want.
Looks like a blast either way!
ALL NEW KONA PROCESS 134 PHOTO ALBUM.