Bringing the road favourite Octal into the mud and grime for off roading POC brings the Octal X. Redesigned to give XC racers a trail worthy helmet they want and deserve.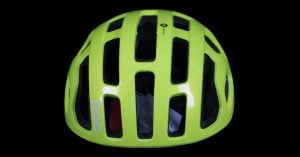 The Octal became we known in the world of road cycling for its blend of light weight, unique styling, and protection. But road helmets sadly never quite work when taken off road whether it is the lack of protection or ventilation or simply being too roady for use.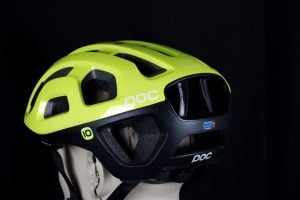 POC has used the same mould as the Octal as for the Octal X. Whilst this seems lazy its brilliant. The Octal X provides the same excellent ventilation and light weight as the Octal. They have even used the same Boa Dial closure system for the same excellent fit provided.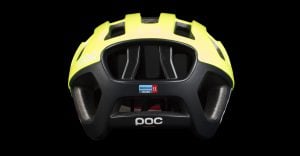 The differences between the two are limited but are important. The Octal X contains Aramid bridge fibres. This is adding a Kevlar like skeletal structure to the EPS foam structure. Helping to beef up the helmets strength and spread impact energy to more of the helmet. Whilst adding this adds about 15grams it makes the helmet much stronger and safer than the Octal.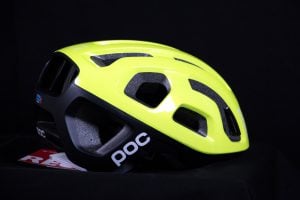 POC has also extended the shell's surface area down the vents, back, sides, everywhere they could really. This adds some more serious strength to the helmet without much of a weight penalty. The shell even covers the soft eps liner on the underside of the helmet which is great for not having to delicately place helmets down to prevent damage to the underside!
For differences that is about it, the Octal X doesn't come with as flare-ish colour options as the standard Octal. Whilst I'm sure it will disappoint some trial riders out there not having fluorescent pink some of us are relieved to not cleaning it after every speck of mud. However, the colour options are still pretty cool and unique to POC designs.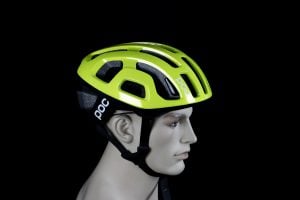 Having the glasses slot to put your glasses remains useful with the rubber strips helping hold them in place with bumps. With the reflective strips at the back of the helmet means you will still be visible when you take it to the road. Another useful feature is the helmets RECCO system weighing only 4 grams this tag is used by rescue teams to help find and locate individuals. It may never be used it may never be needed but having it there will never be noticed till used or needed.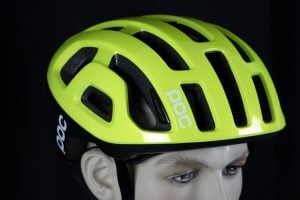 This Lid makes a great purchase if you want a trail lid that's still light enough to ride on the road but tough enough to head off down the beaten track. Packing excellent ventilation with a great fit you wouldn't notice the difference between the Octal and Octal X till after crashing in them both.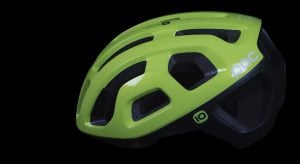 Aesthetic -

73%

Speed -

76%

Safety -

82%

Weight -

73%