New bike time. Excited to go ride and try out the new advances made in the cycle industry. Although I've ridden this new bike (Specialized Camber Carbon) a few times in the last couple a weeks, it has not been on my normal ride around the local hills.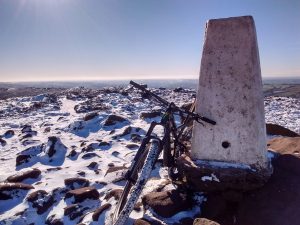 So I headed out for my ride,  about 3 to 4 hours and a mix of different terrain ranging from woods to open moors, technical climbs, lung busting long climbs to slow difficult descents and some "dare not to touch the brakes" flat out descending.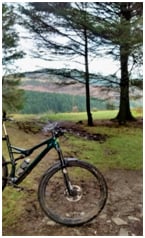 As I am heading out, my mind is wondering about suspension settings, saddle position, the position of my bake levers in relation to the shifter, and moment of deja vu as I realize that this is a scenario I have gone through many times before… different days, different years and different bikes, same location. The bikes have changed a lot. My first mountain bike adventures were on a Diamond Back Apex, a rigid steel canti' braked bike. I probably would have been riding along the same road adjusting brake levers and seat height but no suspension adjustment would be done for a number of years.
As the moment passed this made wonder for the rest of the ride. Riding up one of the fire roads checking the suspension which looks to be nice and stable, no loss of traction or excessive amount of pedal bob. The new Camber felt great, once again reflecting back to the old steel Apex: That bike felt great at the time, in fact it would probably still give my current carbon wheel, carbon frame full sus' bike a run for its money going up a smooth fire road!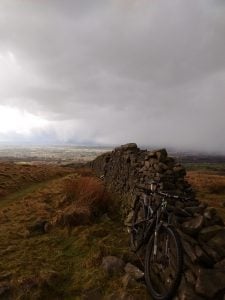 Turning off the fire road, leaving the forest behind and heading out onto big moorland with a nice muddy gully as a descent.  I switch off the pedal platform, drop the seat down and down we go.
Whoohaaa!
At this point, I must say here is where the biggest difference lies with the old Steely of the past, seat up, death grip and trying to slow down with no control on the 26" x1.95 tyres. And yet….. Whooohaaa! Yes I loved it back then just as I still do now.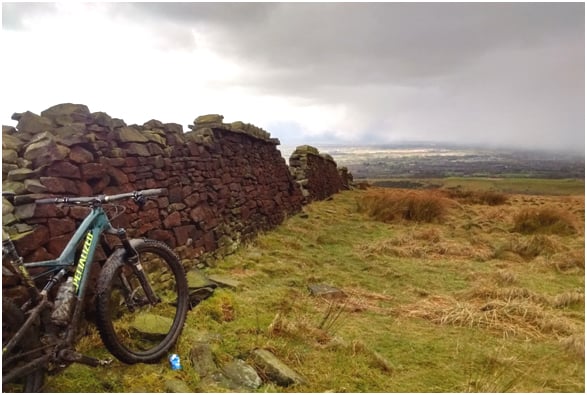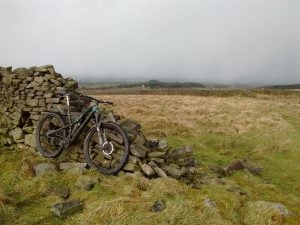 The ride continues up climbs and back down into valleys I have ridden many times in many different combinations and directions. I know what to expect from the tracks I am riding and therefore, I know what to expect from the bike, and it performs very well. I am very pleased with the handling of the Specialized Camber.
The Camber is proving to be a very good all rounder (dare I say a "Classic").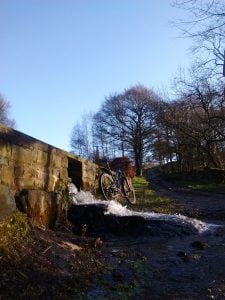 29" carbon traverse wheels are light yet stiff and pick up speed extremely well.  The Camber's frame is very much the same Specialized's Fact 10 Carbon which keeps the weight down but does not sacrifice stiffness and strength. Another big bonus of the carbon frame is the storage space inside the frame for things like a tube and a pump or even a sausage roll if you're that way inclined.
There is even a hidden allen key tool under the shock and a chain splitter hidden inside the steerer tube of the Camber. So there is no need for a seat pack scratching your dropper post and no heavy backpack restricting your movement. The bike's handling is precise and direct, with the ability to cover ground quickly and yet  hold its nerve when faced with more technical terrain as the bike strikes a careful balance between slack enough head angle, steep enough seat angle, short enough chain stays and still has a reasonable reach.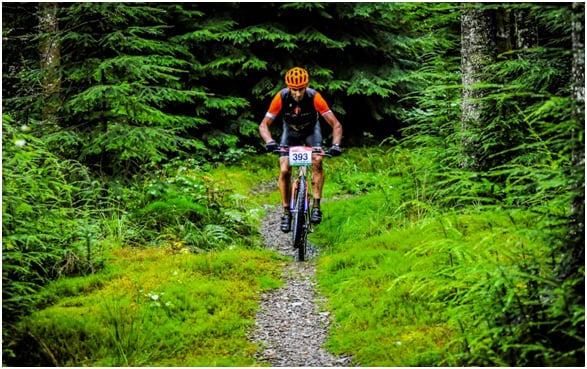 Finishing my ride and reflecting on the old Diamond Back Apex and how great a time I had on that bike. I loved riding that bike, yet in the last two years, I've retraced my steps and did some retro races at the Coed Y Brenin Retro Revolution Race. It is the best way to experience how good modern bikes are as  you are reminded how extremely hard it is to ride an old bike as fast as we can ride our modern mountain bikes.
So embrace the new technology in cycling and look back how far we have come with fond eyes.
Jean-Claude