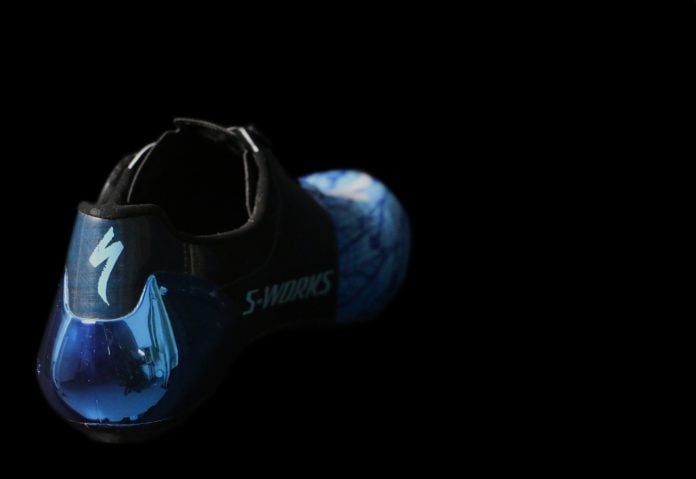 We don't know if you caught the release of the Specialized S-works 6 earlier this year, we were lucky enough to get hold of one early season to review. But the new Red & Blue 2018 versions are even better than the original. Boasting all the same features, with an updated colour scheme. These are some of our favourite road shoes!
The review would be identical to the original so we've just included an updated photo set of the new schemes. Titled Fight then Flight (blue) and Red Fade, we're torn between the two. A cleverly designed Fight & Flight title at the top of the shoe that reads fight from one direction & flight from the other is a really nice touch to an exceptional product from the Californian giants.
We currently have stock of the new S-works 6 shoe on CycleStore. So if you're after a new top end race shoe and can see past the hefty price tag, we'd love to help you get your hands on a pair.