When you're travelling abroad and want to explore a new city, leisure bikes can be one of the best ways to get around. Bikes are so common across Europe in major cities such as Amsterdam, Copenhagen, Brussels and many more, they're one of the safest ways to get about too. It can be quite expensive renting bikes, full of hassle leaving deposits, ID, credit cards, so when we heard about Donkey Republic we were soon very interested. And we don't quite recommend getting a new bike shipped out from CycleStore.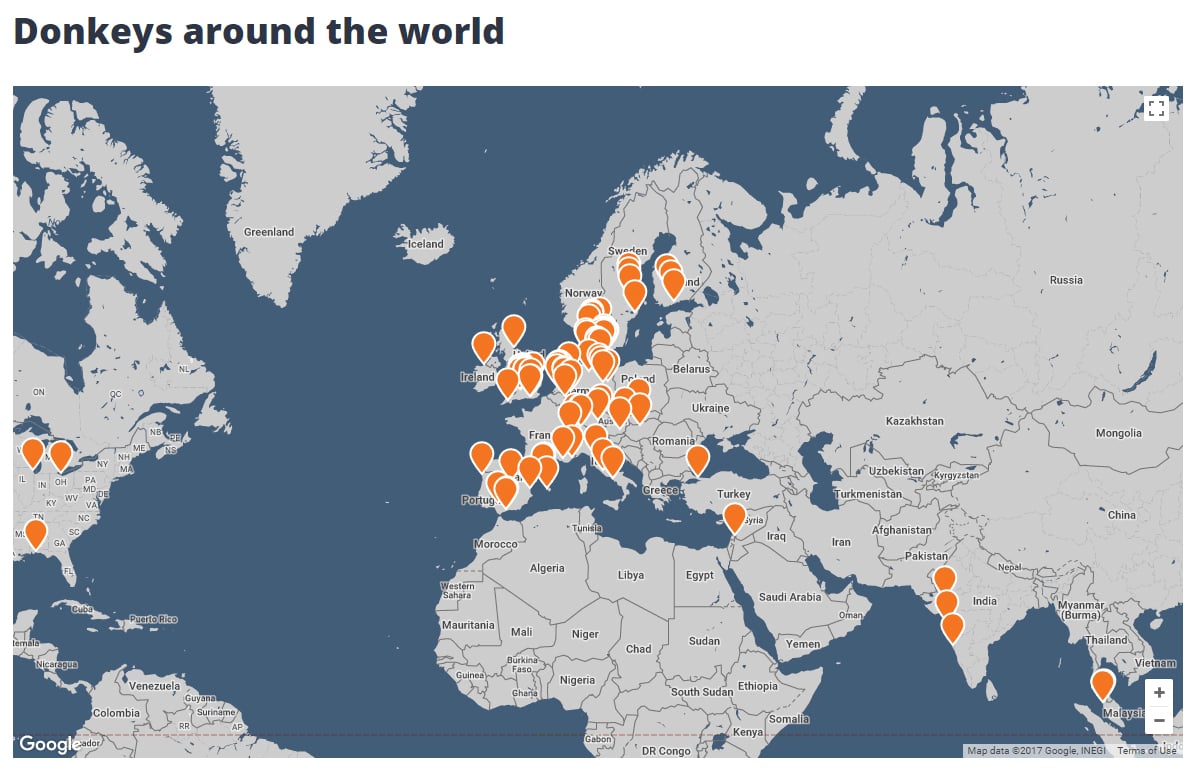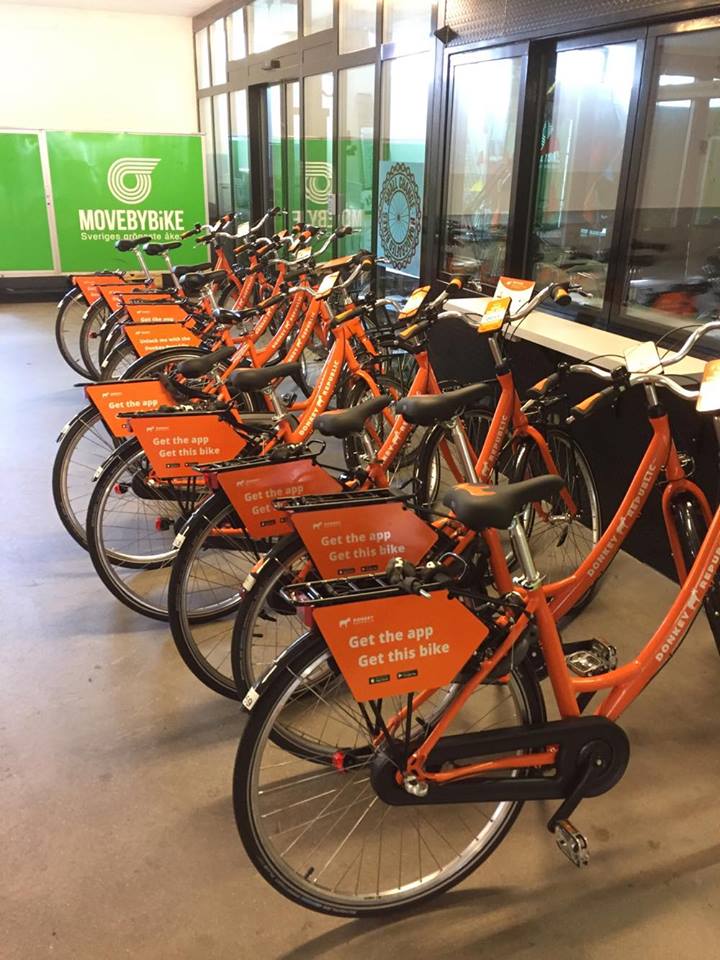 Donkey Republic is a bike rental app that lets you take care of everything, using only your mobile phone. With data now becoming free across Europe, it's an easy way to find yourself a bike quick and easily. Ready to ride away immediately, it takes minutes to get this app up and running. That is provided you have a smartphone that can accommodate the app.
— STRAVA ADDS 1 BILLION ACTIVITIES TO GLOBAL HEATMAP —
Starting out:

The Donkey Republic app is quick and easy to download, we'd recommend doing it in the U.K. or over the wifi of your accommodation. That being said, our testers managed to download the app sat in a cafe in Copenhagen, where they were going to be trialing the bikes. The bikes are easy to locate using the app itself.
— THE 10 DIFFERENT TYPES OF STRAVA RIDE WE ALL UPLOAD —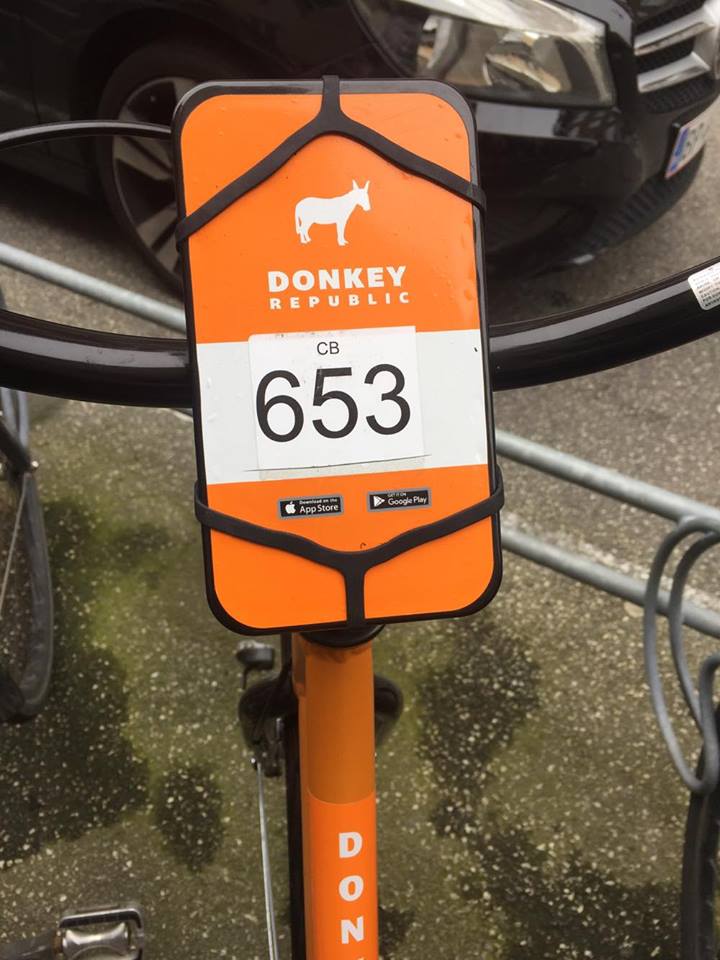 Once you've selected how long you want to ride the bike for and proceeded to the payment you'll be issued with a bike number. Simply head over to the bike, connect via bluetooth and you should be able to unlock the bike, and off you pop. You can lock the bike at any point with bluetooth & there's an option to pay slightly extra to return the bike to a different drop off point.
The Bike: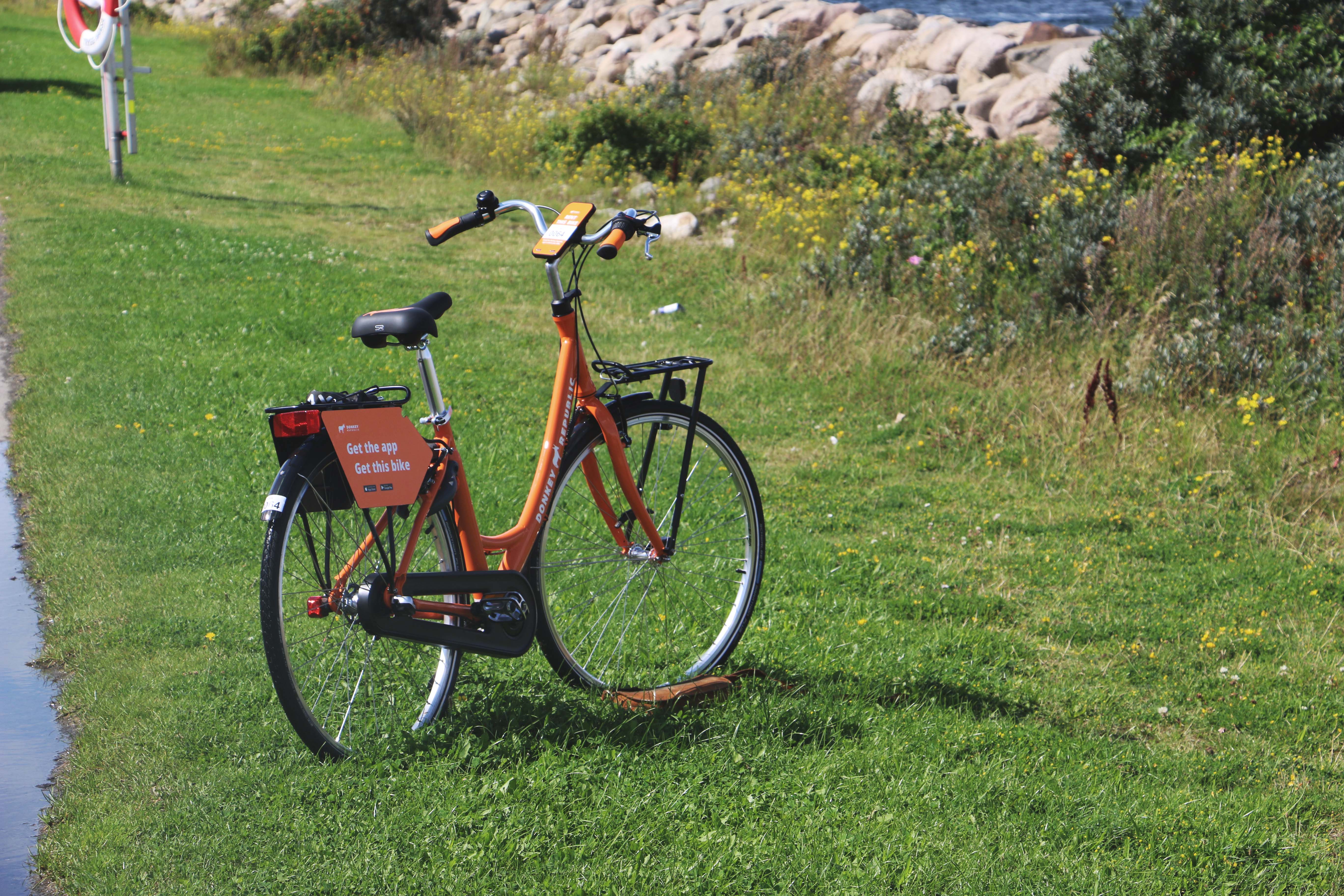 The bikes vary in quality. We thoroughly enjoyed the bikes we got from Donkey Republic Sweden where 3 simple gears were available, they were quite new & well kept. In Copenhagen the bikes were adequate but an awkward automated gear system that didn't quite work made cycling hard at points. We found the saddle height was enough to accommodate multiple sizes and was easily adjustable.
— SPECIALIZED ANGi – THE NEW TECHNOLOGY —
That being said, the bikes are undeniably a great way to get around and we had no real mechanical issues in the time that we were there. The bikes will handle most things you wish to do on it, & we didn't encounter any issues.
Returning the Bike: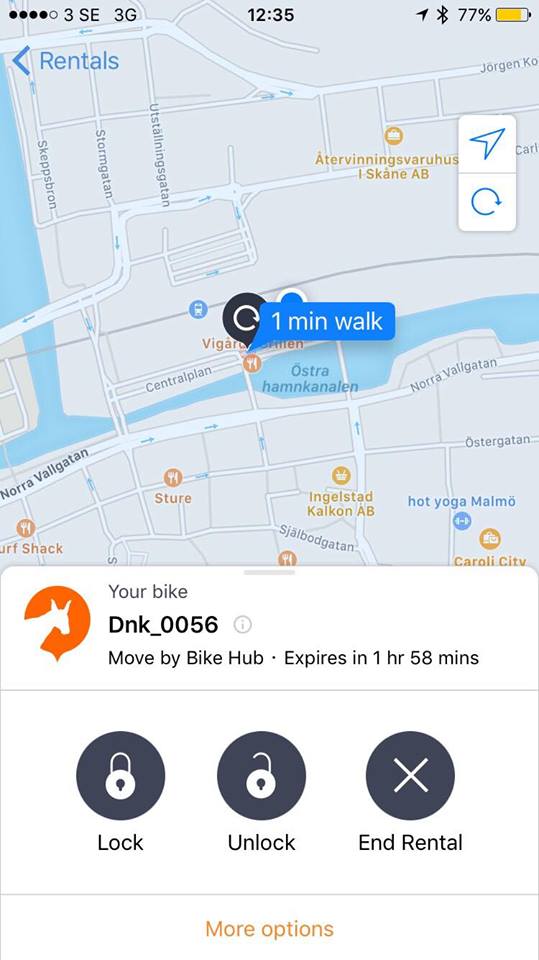 We found a few issues when dropping off the bike. You have to be stood in the exact point you're picking it up from. Well in the case of Malmo in Sweden, we picked the bikes up from central station. The underground bike hub was quite hard to obtain signal for GPS so dropping the bike off took longer than we'd have liked. Close enough to the bike for bluetooth, & in the right underground GPS spot made it a rather tricky drop off.
Another issue is that if your phone was to run out of battery it would then become very tricky to drop the bike off, if not impossible so we'd love to know the procedure for dropping the bike off here. Another thing to note is that if you can only use your mobile on wifi rather than data you'd struggle to use the whole system.
Verdict:

We'd thoroughly recommend looking into Donkey Republic or something similar if you're heading out on holiday and want a cheap, easy way of getting around. There are a few issues such as phone battery & connectivity that can make the app tricky to use, but it's an easy way to locate & use local bikes. If you want the security of having a point to get back to without the faff of technology, paying the local bike rental is equally as simple.