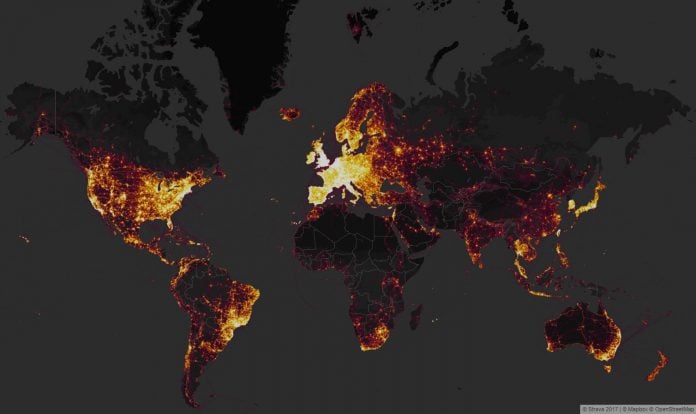 It's been in the labs for a couple of years, many people use the Global Heatmap to explore new villages, cities or even continents. Primarily running & cycling, Strava have expanded the global heatmap to include a whole variety of activities from Climbing Everest to Swimming the Channel.
The Global Heatmap is a visualisation of all the data points processed through Strava over it's 8 year history. Originally created in 2009, the company released the Global Heatmap in 2015 and claim it's now contains six times more information for you to explore. The Heatmap currently contains 31 different sports – and a personal version is also available for premium users as shown below.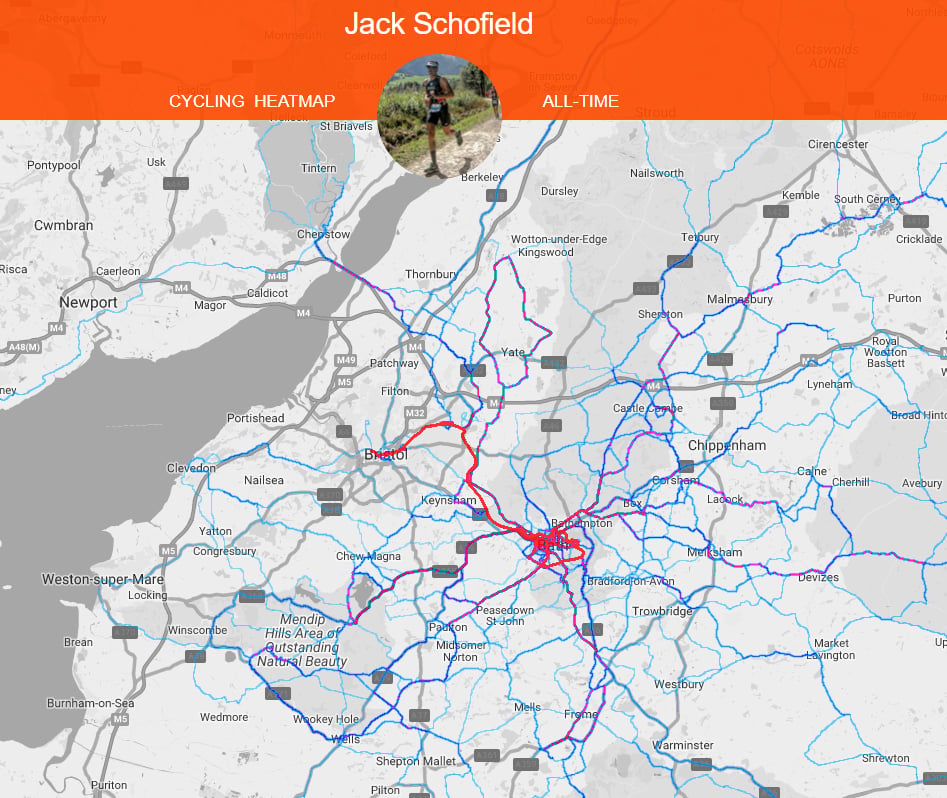 The new update comes with 1 billion activities and over 200,000 years of combined activity time. Covering nearly 17 billion miles, these sorts of numbers are hard to comprehend. In 2016 Strava recorded 9.6 activities per second through the year. Although 10.5 million of the activities weren't cycling or running. We're excited to see how 2017 turns out!
By processing this data into a very simple, visual form, Strava can begin to portray just how much of the planet is covered by the software.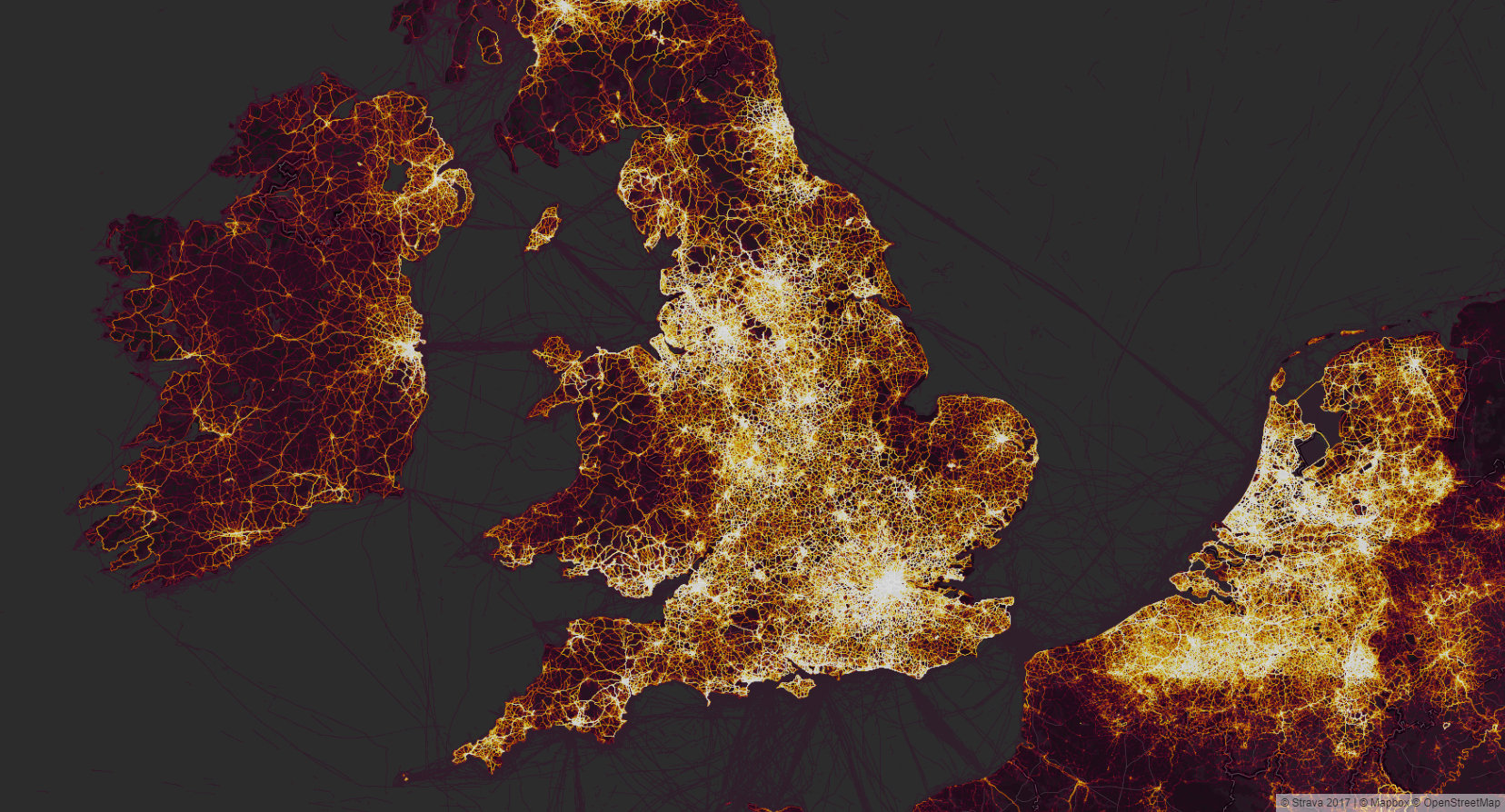 "A global community can seem very abstract until you see its activities visually represented in your immediate location and across the world," said Strava CEO James Quarles. "It's not just runners and cyclists, either — skiers, hikers, kiteboarders and even mountaineers on Everest are all counted in more than a billion uploads from the Strava community."
Strava Metro anonymizes and aggregates data from the millions of activities shared on Strava each week from their smartphones & GPS devices. This data can be used by city planner groups to aid the infrastructure for cyclists & pedestrians across the globe. Due to the volume of data Strava holds, a deep analysis of Metro data can show popular or avoided routes, average commute times & traffic light wait times. Along with the globes most popular destinations.
Who knew that riding your bike would be helping to improve the way the planet works.
5 REASONS TO COMMUTE TO WORK BY BIKE.
You can check the latest Strava Heatmap here.