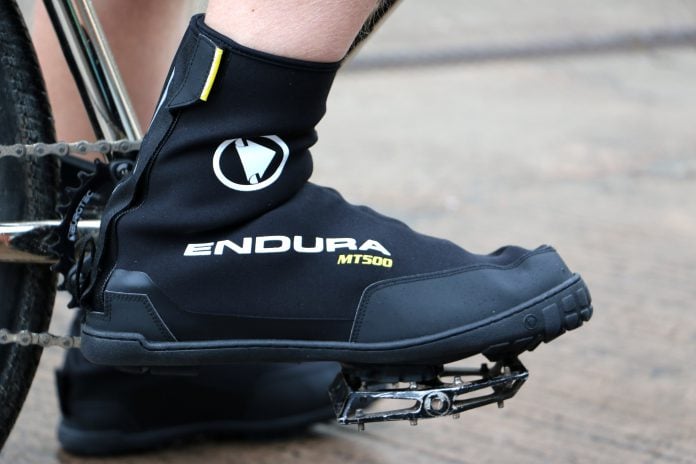 It's that time of year again when the days are short, the weather is cold and the long summer days have finally ended. Winter is here but that doesn't mean you can't get out and enjoy your riding just as much as you do in summer. We tried out the new MT500 Plus overshoe from Endura to see if we can hold off the wet weather for a bit longer.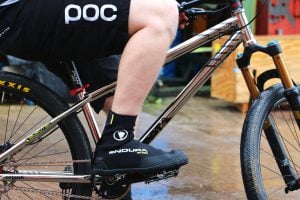 Designed specifically for flat pedal shoes the neoprene overshoe will keep your shoes for longer – without having them live in the dry room of your house constantly stuffed with newspaper after a 10 minute scrub. We're interested to see if these overshoes really do keep the water out, not just a bit of heat in. This is a gap in the market we've been waiting to be filled for a while!
The New Overshoe: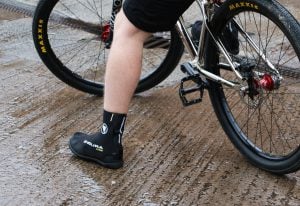 Built for trainer style riding shoes such as the Specialized 2FO flats or the Giro Chamber we reviewed earlier in the year – the overshoe slip straight over the top both comfortably and easily. The sole has been left open with a hardwearing rubber outline. The upper is made from a nylon-faced neoprene rubber with highly durable overlays.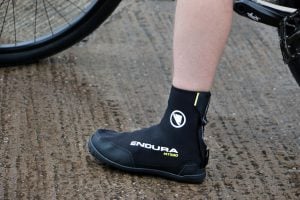 These new shoes will help a whole host of trail riders as they follow the suit of the downhill specialists in moving back to clipless pedals. This extra freedom helps their finesse in technique as well as providing a quick get out clause if things get nasty. And as Endura put it themselves 'nothing kills box-fresh riding kicks faster than a muddy drop'.
Endura went through a whole range of materials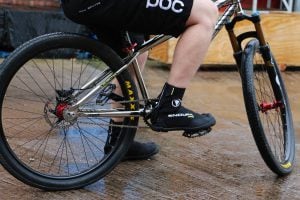 before landing back on the neoprene they originally used. They even investigated some of the heavier materials used in their popular rain jacket range with things such as the Windchill 2 and the Luminite 4 in 1.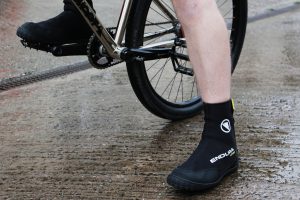 We're excited to see how they hold out on the trails, but we're glad Endura have approached this gap in the market and we're looking forward to see how the new products develop and evolve in the future.
YOU CAN CHECK THEM OUT ON CYCLESTORE HERE!
Price -

87%

Durability -

85%

Performance -

81%