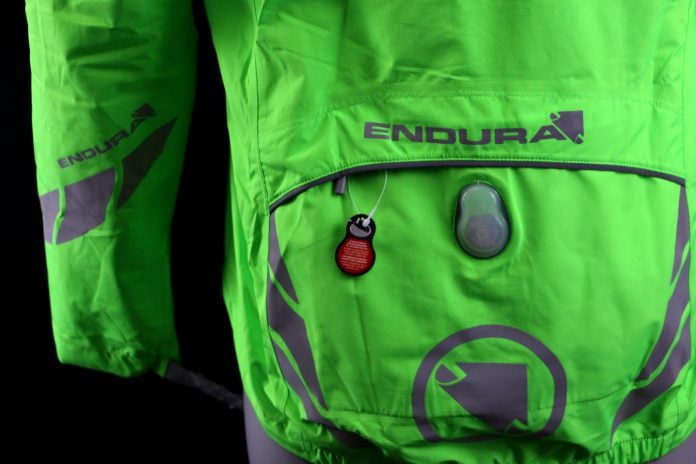 Well renowned for making high quality gear, Endura are always one of the brands at the forefront of the apparel market. No matter your disciple, mtb, road, triathlon, Endura have products for you. Based in Scotland, the friendly company offering great UK customer service don't usually disappoint.
TOP WINTER TIPS FOR RIDING IN THE RAIN.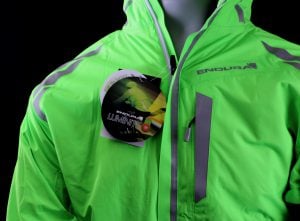 The Endura Luminite is sold as a 4 in 1 jacket, and looking at the images sent through before we got our hands on one, we can't say we were super excited. RRP £129.99, for most commuters or weekend cyclists, this jacket would near enough have to ride the bike for you. Currently selling on Cyclestore.co.uk for £64.98, the most competitive price on the market. Open up a new browser. And buy one. Right now.
We're gonna put ourselves out here.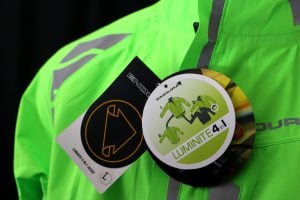 This was one of the most phenomenal bits of cycle kit we've ever used. We were hooked right from the get go. No matter what your discipline, even if you're a walker/explorer, this jacket could be for you! £64 really does buy you 4 completely different jackets.
FIZIK SHOES 2018 – THE HIGHLIGHTS.
Aesthetic:
We feel as though Endura have almost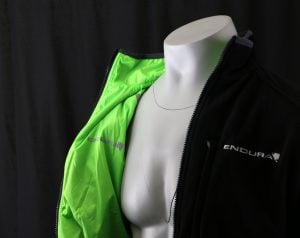 cheated the score on this one. Entering with 4 different aesthetics out of one jacket. Outside, inside, inside inside out, outside with inside, wait what? With two different colour options, red and green, both also have the option of black.
If you're not confused yet, you'll just have to buy the jacket and see for yourself.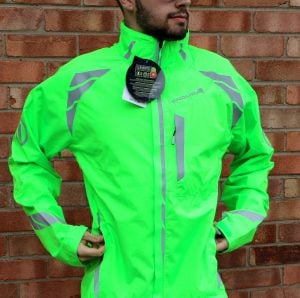 The external layer of the Endura Luminite just looks like any other waterproof. Simple, sleek, reflective strips in all the right places. With no black option this jacket is highly visible and Endura have made sure that they've taken the right measures to maximize this. Trimmed with reflective material and the Endura logo featuring on the arm, chest and lower back.
SRAM RED ETAP – CHANING THE RULES.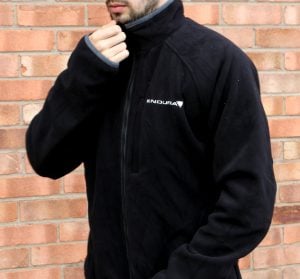 The black fleece is simple, slick and Endura haven't tried to plaster their logo all over the exterior. And what's left? A fleece that you could wear to the pub without the 'hey, I ride a bike' label.
Performance: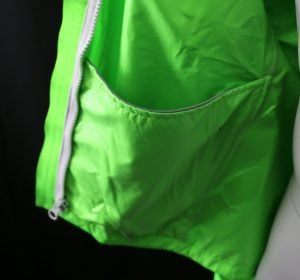 A comfortable fit the Endura Luminite engulfs any rider without getting in the way. It's like jumping into a waterproof sleeping bag, except you then usually have to ride a bike instead of having an afternoon nap. When worn as a double layer, the fleeced interior creates a warm cocoon around the body. Although we wouldn't suggest using the jacket as an actual sleeping bag.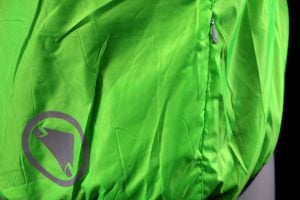 The interior layer acts as a perfectly fleeced windproof layer, with definite water resistant properties. The only issue we found is that you'll want to wear this jacket so much, that when the weathers nice you'll certainly overheat. It's a jacket designed in Scotland, and made for the British winter. Endura have stuck to what they know, and it's worked.
It's quite heavy on the body, certainly not designed for speed, we wouldn't recommend trying a time trial in this parachute. Although if it's wet, cold, windy, and just generally bleak. This jacket offers a bubble of protection that most jackets just can't offer.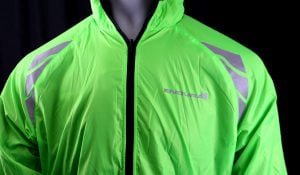 The dual layer ensures water is kept out for hours. Once penetrated you know it's time to head home, because you've probably been out far past your notice period. And the partner has dinner on the table. And you're late. Again.
TACX TRAINERS – COULD THEY BE THE FUTURE?
The range of pockets allow you to keep all your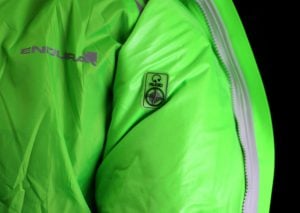 belongings safe, dry and separate. A large rear pocket allows nutrition & repairs to be held together in one place. You can delve into this regardless of worrying about your wet hands getting to your phone. Phones, keys & monies can be kept in the chest pocket hunched over out of the rain. Interior pockets can also hide items from the elements and hungry friends. Endura have even added a cheeky little headphone port out of the interior.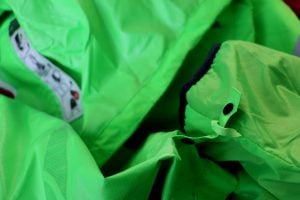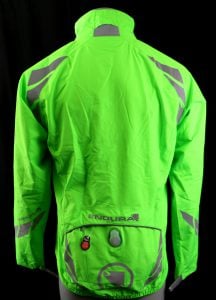 And I know you're worrying that it's super tricky to swap, chop and change the jackets. But we gave it the idiot-proof test here at cycle store. And even the employees with dress-code difficulties managed to quickly make the change between the jackets. 3 simple poppers and a straight forward internal zip easily fix this.
Verdict: 
If you're looking for a winter jacket that covers all bases, the Endura Luminite is the jacket for you. Thunderstorm proof, shower proof, cold dry morning proof, and multiple options in between. This coat can be used for a whole range of activities from cycling to climbing a mountain. A range of aesthetics and functions, the four in one has been cleverly designed to cover every base. We love it.
Value -

92%

Aesthetic -

91%

Performance -

96%