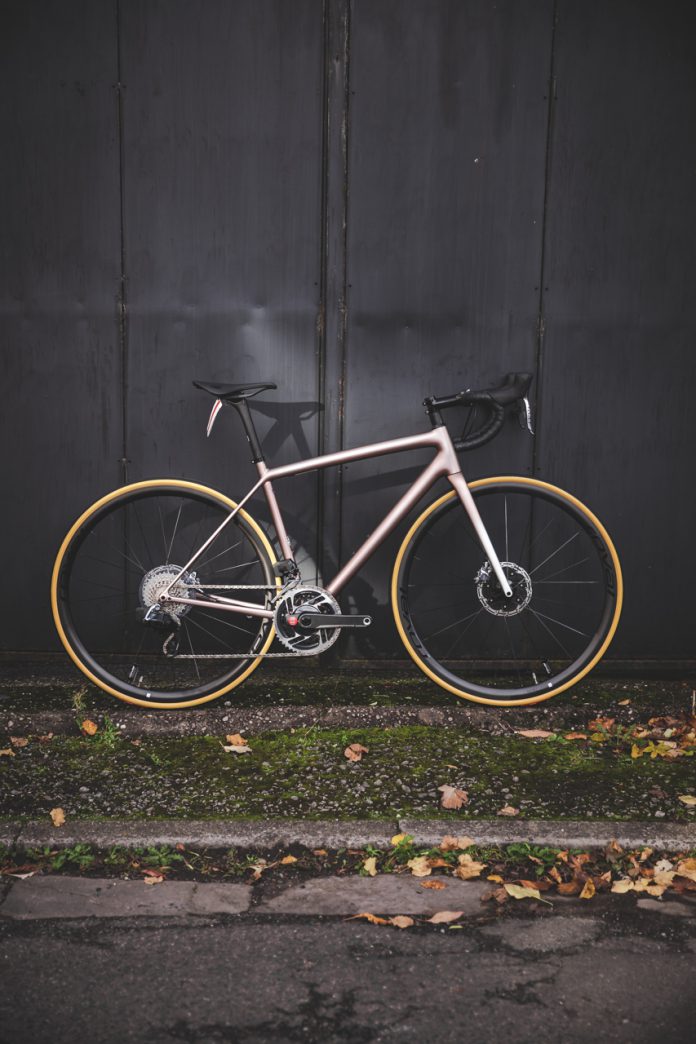 The Specialized S-Works Aethos is set to transform the market. The Californian giant combined what we previously knew as their top road bikes earlier in the year into one single race ready weapon. Now, they've released their top end "training bike". Just under 6kg of stylish – aesthetically pleasing goodness, packaged into a single, flawless bike.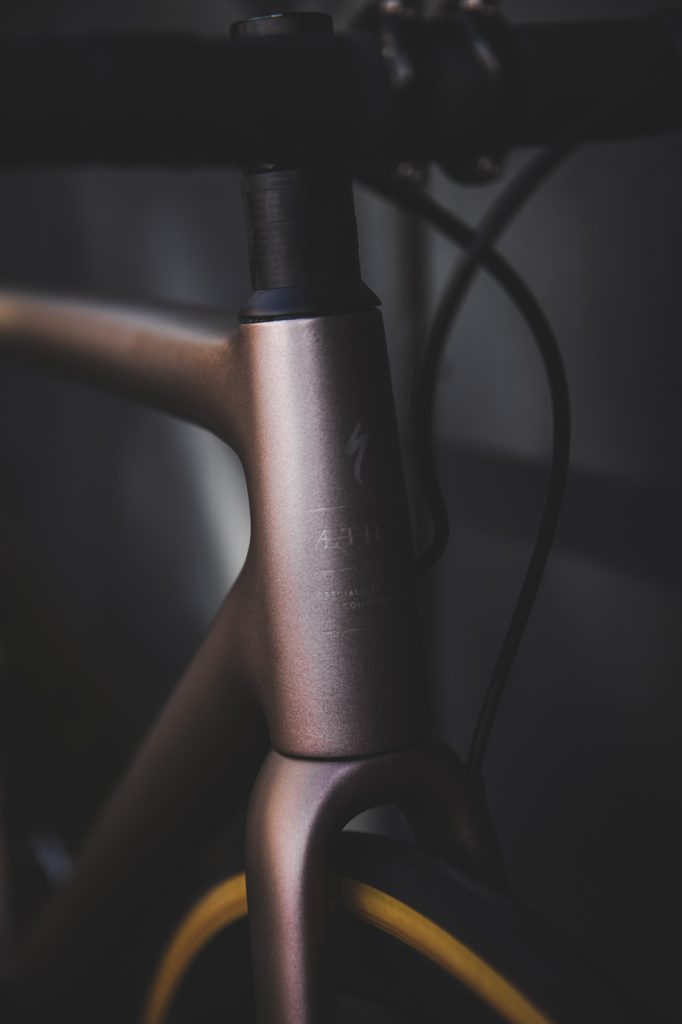 — THE ALL NEW S-WORKS TARMAC SL7 REVIEW —
Don't get us wrong, we're all for racing. Grand Tour top steps, Classic's Monuments—they're all the main focuses of road racing. But sometimes riding simply to ride, riding for the love of riding, is just what we need. And this is what the S-Works Aethos lives for. Sure, it's given nothing up to performance, and happens to be the lightest frame out there, but with no compromise to style. Aethos: Billions of calculations in the pursuit of one thing—the perfect ride.
It's great to see Specialized pitching a top bike at one thing – enjoying your cycling. It's one for the pure riders, the people that love the process of being on the pedals and forgetting about anything else in the world. It's a nod to the reason we all love cycling, and the things we love about it. No stop watch, no clock, no racing.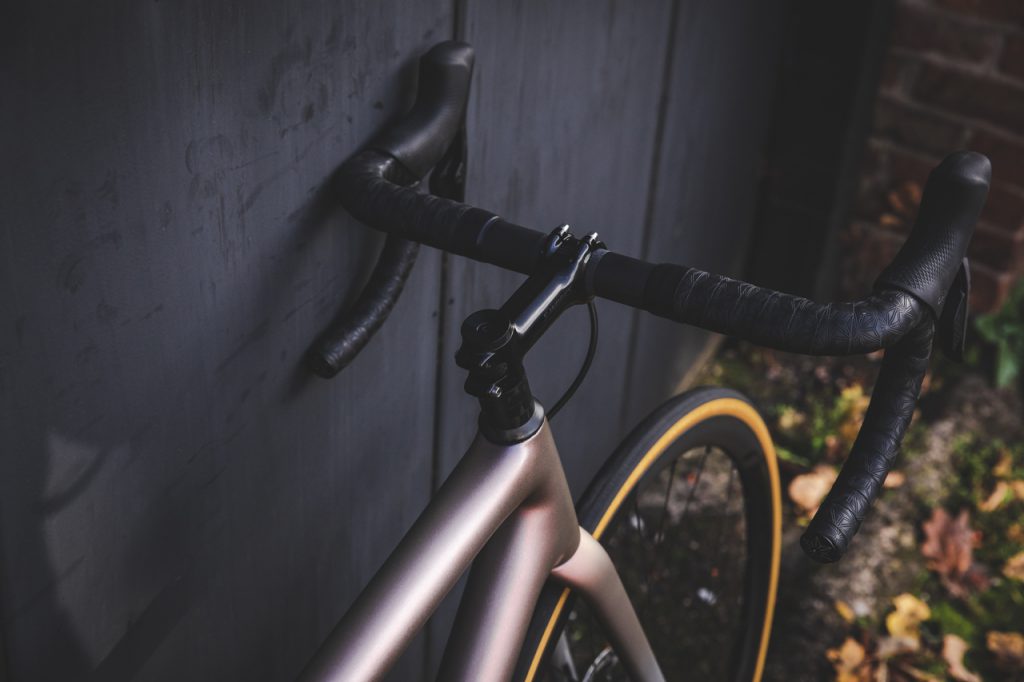 — 12 TYPES OF ROAD CYCLIST WE ALL KNOW —
Top off the world's lightest frame with SRAM's 12-speed RED eTAP AXS groupset and Roval's featherweight Alpinist wheels and you're left with a perfectly-balanced top-tier ride.
The S-works Aethos frame has been designed with the perfect combination of ultimate ride feel, light weight, and style—from accelerating up steep pitches and descending technical descents, to all-day saddle comfort on even the longest coffee rides, the S-Works Aethos hits the mark.
But how, you ask? By reinventing the traditional road shape found on bikes of the past, Specialized subtly altered these shapes to deliver massive gains in stiffness and balance, all without affecting weight or durability. Pair that with an entirely-new layup and process that Specialized perfected over multiple decades and you have the lightest frame out there (585 grams, S-Works, size 56cm).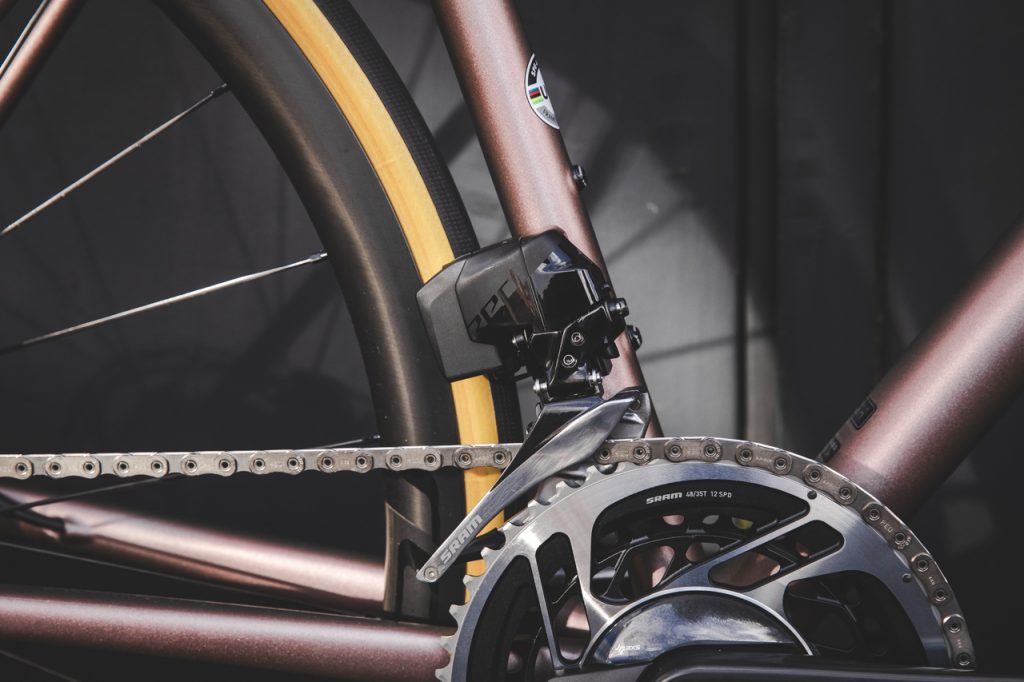 — WHY YOU SHOULD TRAIN WITH POWER —
The Aethos is more than just a new bike, it's the first of a new breed. And the best bit? It even comes with style. Specialized haven't followed the new aero frame type look, they've reverted to the more traditional thin tube look of the classics.
A featherweight frame is useless without confidence-inspiring ride characteristics, which is why Specialized developed the Aethos to have the perfect balance of front and rear stiffness combined with exceptional ride quality. By studying the flexing and breathing of carbon fiber, they were able to discover groundbreaking findings about how forces flow through frames. Just a few pedal strokes and you'll realize this sublime ride sets a new standard.
Every detail, from the derailleur hangers to the fork expander plug have been designed with style, weight, and durability in mind. Specialized also spec'd it with Roval's all-new Alpinist carbon seat post and wheels, further saving weight and improving ride characteristics. Everything in pursuit for the perfect ride.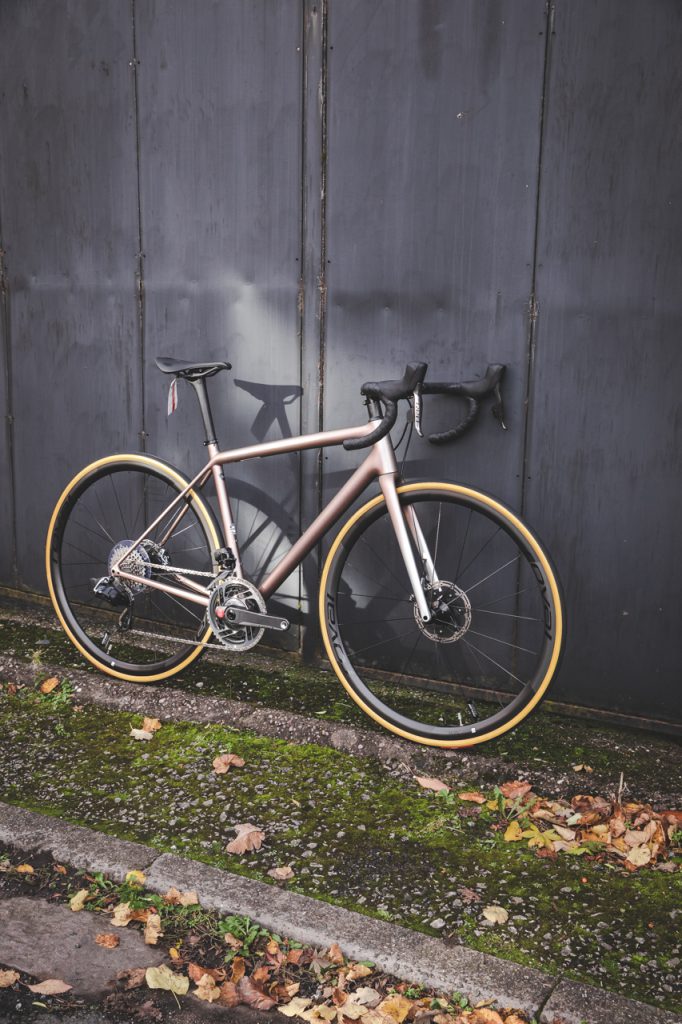 From the moment you touch the S-Works Aethos, you can feel it's a thing of beauty. Sure, we read it was super light just like you did, but we weren't quite ready for just how light that felt. It's sleek frame comes with a fantastic aesthetic that we thought was all but gone from the Specialized range.
Lets talk tyres. A hot topic in the current landscape – what width are they running? Specialized have gone for their own 700x26C Turbo Cotton. However, you could go a little wider, with clearances for up to 700x32C. Plenty of room to get those 28mm+ that people seem to be moving towards.
Verdict:
Well it's hard to argue that this bike has it all. If you're looking to get out and beat the clock at every interval, you're probably in the wrong place. But if you're looking for a road bike to accompany you while you get lost in the landscape, this is definitely the place to look. Elegant, fast & comfortable – it's the perfect package.
Value -

90%

Performance -

99%

Aesthetic -

99%

Durability -

96%