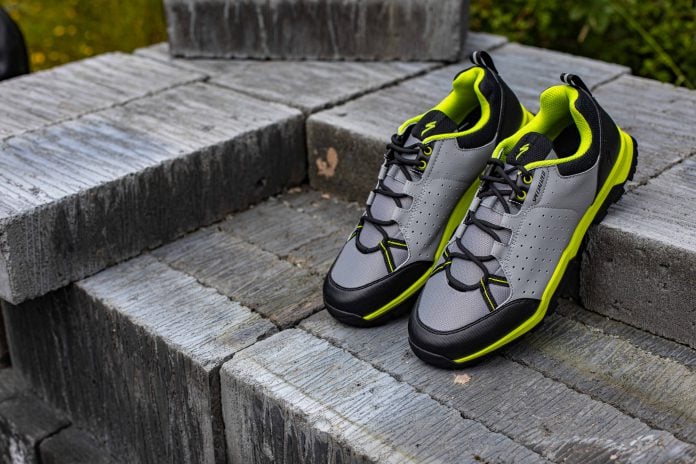 A good pair of MTB shoes can last you a long time. If you're in the market for a high quality pair without breaking the bank, then the Specialized Tahoe could be the ones for you.
— WHY E-BIKES ARE ACTUALLY FANTASTIC —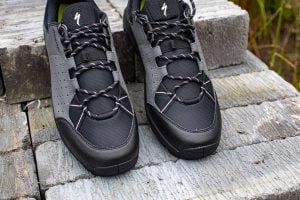 The Tahoe mountain bike shoes were designed to deliver rugged and dependable off-road performance especially if your rides see a good deal of hiking. Support both on and off the bike let you take your adventure to the next level.
The Features: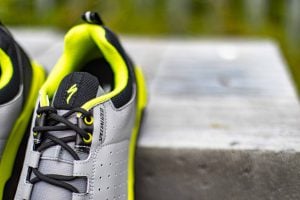 To allow you to unlock that next level of terrain, the Specialised Tahoe MTB shoes feature the Specialised SlipNot™ rubber outsole. This gives an extra level of grip over roots and wet terrain. And to keep the shoes stiff enough for riding and flexible enough for walking they also have a Lollipop™ inner plate that sits in a bed of comfy EVA padding.
— BEGINNER ERRORS THAT ARE AFFECTING YOUR CYCLING COMMUTE —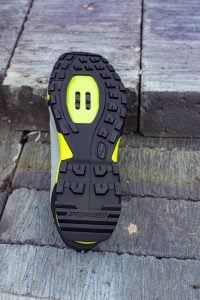 The fit is relaxed for everyday use and the Body Geometry sole provides ergonomically designed comfort and efficiency. Making sure everything stays in line to keep the injuries away. Body Geometry sole construction and footbed is ergonomically designed and scientifically tested to boost power increase efficiency and reduce chance of injury by optimizing hip knee and foot alignment. This measurably increases power and reduces time to exhaustion too!
The Specialized Tahoe MTB shoe comes with a SlipNot™ rubber compound developed in the tyre lab optimizes shoe and pedal connection. Lacelock™ elastic keeps laces out of chainrings so you don't get tangled up at all while you're out to play. Toe and heel overlays provide added abrasion resistance while you can clip in with a two bolt cleat pattern.
— BIKE TRENDS – THE FUTURE OF CYCLING —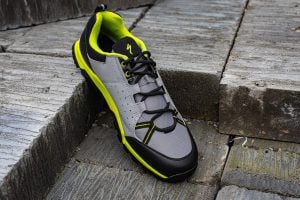 Half a pair in size 42 weights around 350g, but is now available at only £38.99. That's a massive 50% saving on the original retail price. Available in black/grey or grey/hyper, there's both a simple and vibrant option. Though the shoe is mainly designed around functionality, it's nice to see Specialized haven't completely forgotten about the aesthetics of these shoes.
Verdict:
The Specialized Tahoe MTB Shoes come packed full of features that you don't always see at such an affordable price. We're happy Specialized have let the better shoes in the range influence the design decisions in this shoe. If you're looking for a great all round MTB shoe that won't break the bank, we'd definitely recommend you try them out!
Performance -

71%

Value -

84%

Aesthetics -

73%

Durability -

76%