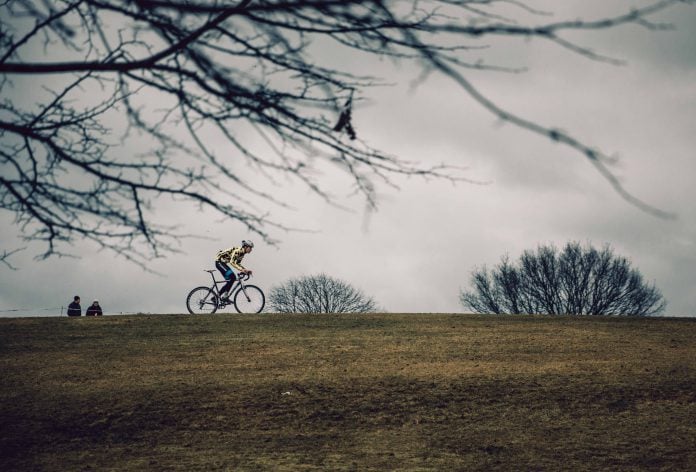 Cycling has seen a huge growth over the last decade with more and more people taking the sport. With people flooding in from all angles, it's no surprise that more exciting challenges spring up. There's now a huge variation of things to do on a bike, you literally couldn't complete them all, so we've had a look at a few of the newer bike trends we've seen popping up.
Races that aren't races:
Wait what? We're not talking about racing around your Sportive for a time only, or taking part in a race course at your own pace. We're talking about word of mouth challenges that you set a time at like Raid Pyrenean.
— WHAT CAN BRITISH CYCLING LEARN FROM OTHER SPORTS? —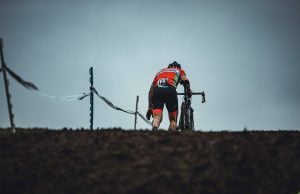 A 'Raid' is a multi day sporting challenge following one of various stunning mountain routes, originally designed by local cycling clubs in the 1950s. They vary in length and intensity but all follow a similar idea. You turn up, complete the route within a certain time frame and you get a document stamped to show progress. That or submit a GPS data file. If you're successful, you'll get your hands on a medal and a certificate from the club or route organisers. 
There are routes in a whole variety of places such as the Pyrenees, Alps, Sardinia, Corsica and the Dolomites. Some certainly aren't for the faint hearted and they offer fantastic goals for the fitness fanatics that love to compete in the quirkier side of racing. The ones with a real love for getting out for a big hit on the bike, just for the love of it. 
— THE VALUE OF CYCLING IN BRITAIN'S ECONOMY —
Gravel Riding: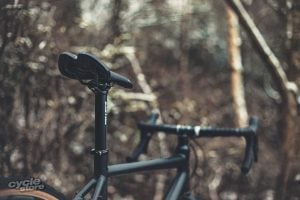 Gravel bike or a hard tail? It's tricky to differentiate between these two bikes. Maybe you've had plenty of fun on the mountain bike in the past, or maybe you're making your first venture into the off road world. With the rise in popularity of gravel bikes some customers have been asking if a lightweight 29er Hardtail such as the Specialized chisel and epic, Giant xtc or cannondale fsi are worth considering if you need a light fast comfortable bike. 
Gravel bikes are fantastic for the "smoother" off-road sections. Absorbing some of the bumps and bruises and taking them in their stride. Though they're not quite as comfortable as a hard tail with front suspension. Some of the gravel bikes can take panniers and full guards more easily so thats a consideration, but then the lines become blurred between adventure/touring bikes like a kona sutra ltd. A drop bar bike that rides and feels like a mountain bike. 29″ wheels, a MTB chain set – but a road bike frame. It's without a doubt designed for off-road adventure.
— GRAVEL BIKE OR HARDTAIL – A PRESSING DECISION —
Gravel riding is really taking off with people being less and less limited by the terrain they're riding. And able to take on epic adventures on the saddle. Hitch up some panniers and you can be off for days on end! And as it becomes increasingly popular – companies are making gear to reflect that. 
Tubeless Road Tyres: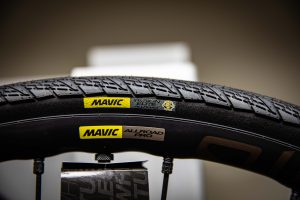 Becoming an increasingly common bike trend in the road scene are tubeless tires. FIlled with sealant, they're much less likely to puncture and much easier to get around on. They've been a feature in the MTB world for a long time now but the technology is transferring across. Low pressures and low pressures can both be accommodated without the risk of flats or blowing them off the rim.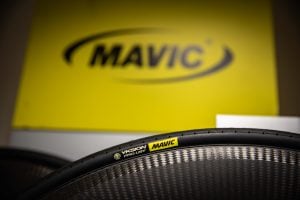 More and more we see people race on them as the weight and rolling resistance comes down, and the speed comes up. Far more reliable for the longer distance races when getting a puncture can ruin a good run. Though we're yet to see them make a full appearance into the peloton, although with brands like continental bringing out race ready tubeless tyres, will it be long? We've already seenRigoberto Urán was using Mavic UST tyres at the Tour de France time trial in Marseille last year. And he finished only 25 seconds off the winner!
— SPORTIVE RIDING – IS THE FUTURE ELECTRIC? —
Electric MTB Gears: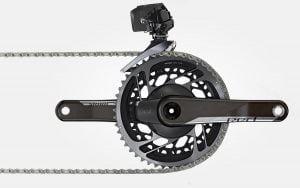 With the release of SRAMs' 12 speed electronic eagle group set, it won't be long before the technology begins to trickle down through the range as we saw in the road side. And electronic MTB gears become the new bike trend.
The new Eagle AXS groupset, offered in XX1 and X01 flavours, is built around the technology we've come to love in the road market. With the same easy switch batteries and an all new trigger shifter. It's an all-new rear mech specifically designed to be driven by motors rather than actuated by cables. It has the same one-way clutch mechanism with cage lock, but it's now joined by the Overload clutch which protects the internal gearbox motor from damage in the event of a crash.
The SRAM version features a shorter cage for 10mm more ground clearance, with more chain wrap on the cassette to sit slightly further forward, and further inboard from mechanical Eagle™.
Affordable Power & Aero Gear: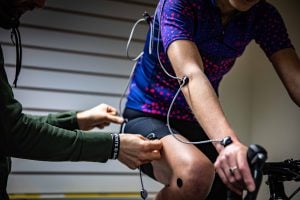 Power meters are becoming more and more affordable every year. With Specialised bringing out their new crank. And to match this we're seeing aero road bikes come ate a much more affordable price. You can begin to take your performance and racing the next level without having to break the bank account and upset the other half.
— WHY YOU SHOULD TRAIN WITH POWER —
As power becomes more accessible to the regular cyclist, a varied set of training software platforms can analyze and advise your data to give you a very high level insight to your body. To be blunt, a power meter is the single most effective training tool in cycling.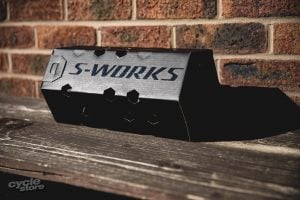 Power meters take away any guessing that you might have. Bad weather, slow gear, drafting, hills or any other excuses you may have, there's no hiding from the power meter. They can tell you exactly how much effort you're putting out and how well your riding. Mix this with just how tired it's making you and over time you can transform your athletic ability. With this data you can tell just how fatigued you are and exactly when you should probably hang up your boots!
Essentially it makes output quantifiable. You can put numbers on stuff. If you're on Strava you'll know who worked the hardest over a segment, rather than who was fastest. This will give you an idea of weather conditions. You can compare two efforts such as a 10 mile time trial on completely different courses to see which was actually the best, rather than just the fastest. Mix this with cheaper aero bikes and gear, and everyone will be pro before we know it! 
Disc Brakes: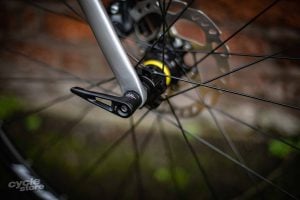 Discs are here to stay in the road cycling world, and as we see more TT bikes make the move over to discs, it won't be long before rim brakes become a thing of the past. Ridden by people on classic bikes, elegant and smooth. Though we do still see riders opting for the rim brake bike. 
— DISC BRAKES OR RIM BRAKES – WHICH IS BETTER? —
Disc brakes offer superior breaking in the wet if you're running carbon rims, they let the rims last longer and make the bike much more durable. Disc brakes get a lot hotter a lot quicker, and can lose the friction easily. Not to mention a disc brake bike comes with an added cost to it's rim brake equivalent. And arguably, a rim brake is a disc brake, it's just using a 700C rim (your wheel), instead of a small disc in the centre.
We're excited to see the market constantly changing and the bike companies working hard to keep up with the movements. New bike trends reflected by the innovations of the bike world to keep it pushing forward. We're excited to see what the rest of 2019 has to offer.