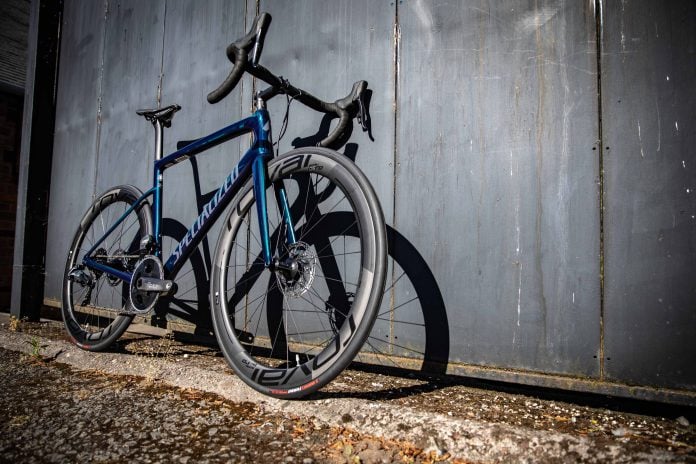 A brand new arrival from the Specialized brand, the Tarmac Pro Disc continues the rich heritage of the tarmac. With the top end of the tarmac range being one of the market leading bikes, it's great to see that a lot of these features carry down through the range and offer something to suit every rider. Not the cheapest of bikes, though fantastic value for money, the Tarmac Pro Disc delivers everything you'd want it to.
— 12 TYPES OF ROAD CYCLIST WE ALL KNOW —
If you haven't seen our video of us building the bike, you can check it out on YouTube here.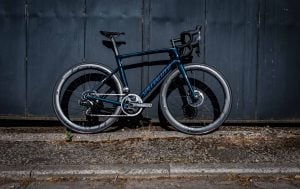 The Tarmac disc is almost identical to the rim version – in terms of performance and geometry. Specialized have been working on disc brake bikes for over 5 years and believe that allows them to make a disc brake bike that coming with all the aero benefits of a rim brake bike. Using the Retul bike fit technology has allowed specialized to design and engineer a bike that really is the complete package.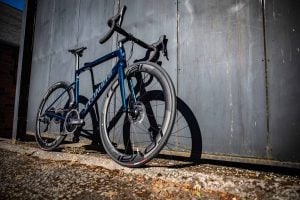 Specialized claim that they've designed each size different using various layup schedules and materials. They also come with visibly different forks. The updated geometry from previous versions offers a Performance Road Geometry that perfects the combination of a responsive front-end and short wheelbase which delivers instantaneous response and optimal power transfer.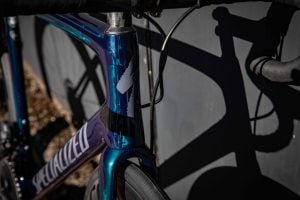 When we developed the Tarmac Disc Specialized didn't just want it to be fast. They wanted it to be fast everywhere. Long climbs windy flats Grand Tour stages local fondos — they built a race bike to be the most complete out there.
The Features: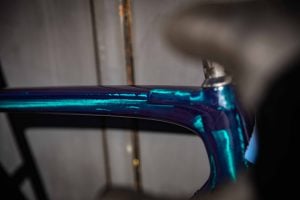 Starting with the 500-piece Rider-First Engineered™ frame with a perfectly-tuned ride quality for every size add in some serious aero tech that makes it 45 seconds faster than the Tarmac SL5 and then made it 20% lighter. Nothing is lighter faster and better handling.
As with all of the Specialized pro-level bikes the Tarmac Pro eTAP delivers similar performance to it's older S-Works sibling but at a more palatable price. SRAM's new Force eTAP AXS 12-speed groupset handles shift and braking duties while the Roval CL 50 carbon fiber wheels slice through the wind. Top that off with an S-Works handlebar and seat post as well as the fan-favorite Power saddle and you're ready to tackle anything from a local road race to your first gran fondo.
— SHIMANO DURA-ACE Di2 vs SRAM RED eTAP AXS —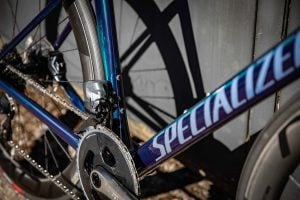 For the construction of the Tarmac Pro specialized utilized advanced aerospace composite optimization software to revolutionize the construction and layup of our new FACT 10r carbon. Fancy talk to say that they've managed to change the construction to save nearly 200g off the frame! That's right a 20% reduction in frame weight—the perfect recipe for your next hill climb PR.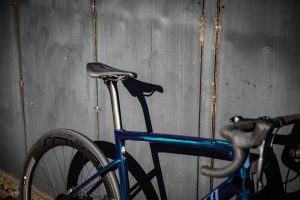 500 pieces of carbon creating 7 different sizes with the same tuned ride–that's Rider-First Engineered™. By examining every ply of carbon on every frame size to ensure that all the performance targets are met and the bike has no weak spots. This makes sure you get the perfect ride. Every frame gets a unique layup schedule with different ply arrangements orientations quantities of material in specific areas and sometimes even exclusive thicknesses and types of carbon itself.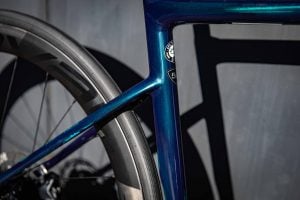 Aerodynamics is the most important thing that can be done to make you faster. But with the Tarmac Specialized added aero features without any cost to weight. Through development three areas were discovered where aero could be added for free! These come in the form of a new fork shape dropped seat stays with aero tubes and a D-shaped seat post and seat tube. The result? A Tarmac that's approximately 45 seconds faster over 40 kilometers.
— BIKE TRENDS – THE FUTURE OF CYCLING —
SRAMs new Force eTAP AXS brings a whole new level of shifting to the road. Its 12-speed setup is not only crisp and extremely quiet but with the help of a 10-tooth cog it has a gear range unlike any other road group. Coming with carbon Roval CL 50 disc wheels, these are tubeless ready and come with 26mm turbo tyres. With space for up to 30mm, you don't have to stop there!
The Verdict:
Certainly not cheap, but this bike is absolutely worth the investment. High end components mixed with a perfectly balanced frame give the Specialized Tarmac Pro Disc the complete feel. You'll be left wanting for nothing except more time to ride!
Value -

81%

Performance -

93%

Aesthetic -

92%

Durability -

87%