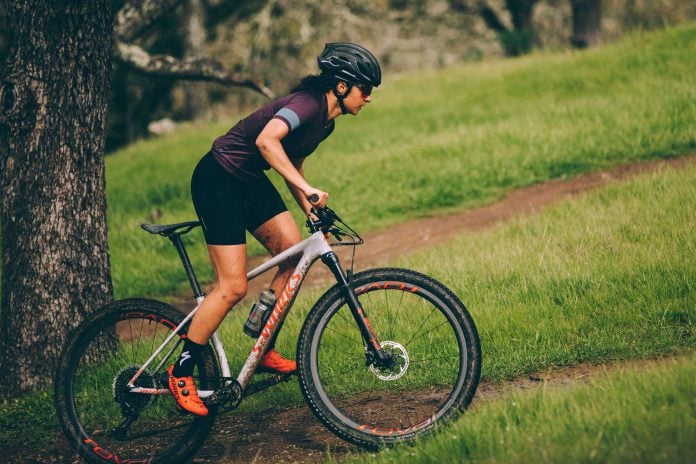 The epic boasts more World Titles and olympians than any other bike in it's class, it's hard to see where the upgrades will come from. But now introducing the Specialized Epic Hardtail – the world's lightest production hardtail chassis geared towards the fastest of cross-country racing – we've found the difference. The Specialized Epic Hardtail is set to have a big impact with it's new 2020 makeover.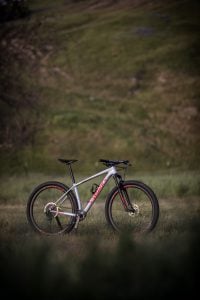 The lightest production hardtail on earth is now also the most capable and comfortable racing machine ever created. We know, "comfort" and "capability" aren't words normally associated with a top-tier race bike, but they should be. Specialized have refined every inch of the Epic Hardtail to create the world's lightest, fastest and most forgiving race machine. Because you're not reaching the podium if you're getting pummelled by the trail. And you're not winning races or setting PRs if the bike beneath you is twitchy or harsh. The new Epic HT lets riders of all stripes ride faster over any kind of terrain or race course.
— 15 BITS OF BAD CYCLING ADVICE TO IGNORE —
Lighter and More Capable Than Ever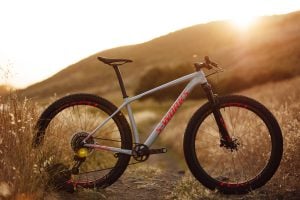 Specialized spent a lot of time analyzing the way modern riders race to see if the construction of the frame was still relevant. Race courses have grown rougher. In return, the Specialized Epic Hardtail has grown more capable. Specialized  gave the Epic more confident handling by slackening its head angle, reducing its fork offset and increasing its reach. fine-tuning the fiber and resin mix, as well as custom shaping every ply to eliminate unnecessary carbon overwraps.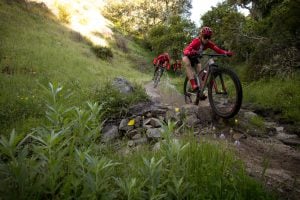 A painted S-Works frame weighs a mere 775 grams (+/– 15 grams). FACT 11m (non-S-Works) frames weigh an impressive 915 grams—considerably lighter than most brand's top-shelf offerings. It all adds up to a race weapon that remains nimble yet boosts your control. After all, there's far more to a race bike than just keeping the weight down.
— WHY E-BIKES ARE ACTUALLY FANTASTIC —
Tuned for Comfort. Tuned for Speed.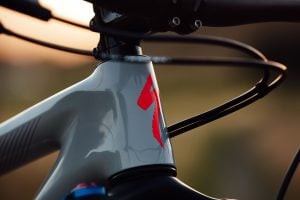 A tired you is not a fast you, so why Specialized obsessed over the Epic Hardtail's composite lay-up to make it more forgiving and even faster over technical trails. Precisely shaped tubes, including smaller-diameter seat stays and an arced seat tube, also increase vertical compliance without sacrificing sprinting speed.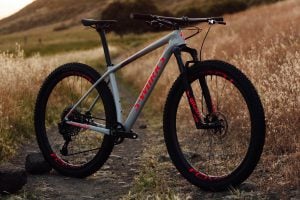 Smaller-diameter seat stays increase vertical compliance. Likewise, the new arced seat tube design provides just as much vertical compliance as the previous Epic's smaller-diameter seat tube, which allows you to run full-length dropper posts due to its 30.9mm inner-diameter. This gives you the option to run longer-travel dropper posts for even more maneuverability and control on technical descents.
— 12 BAD MTB HABITS – THE ANNOYING ONES —
More Versatile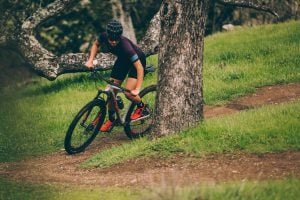 In addition to accommodating longer dropper posts, the new Epic Hard tail also features increased tyre clearance. You can run 2.3- or 2.4-inch tyres with tons of mud clearance. More cross-country riders are looking to ride wider rim widths and larger-volume tyres. The Specialized Epic Hardtail gives them all the room they need to go that route.
More Capable Geometry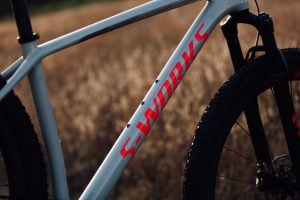 The Epic HT retains a short wheelbase for deft handling, yet it offers more predictable steering and a more centered rider position for increased control. We achieved all of that by relaxing the Epic HT's head angle to 68.5 degrees, reducing the fork offset (to 42mm), increasing reach, and moving to shorter (60-75mm) stems on all frame sizes.
— IS MTB RACING GOING TO MAKE AN ELECTRIC SHIFT? —
Incredibly Simple and Reliable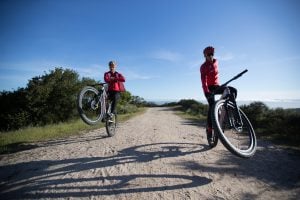 No one wants to fuss around with a high-maintenance bike, which is why we've made the Epic Hardtail incredibly simple to own and maintain. The only bolt-on piece on this frame is the derailleur hanger, and we've ditched the PressFit bottom bracket for a threaded BB. No creaks. No loose bits to lose. No hassles. Just get on and hammer. Simple. Awesome.
Simple, Reliable, and Utterly Badass
The Epic HT is the exception to the rule—a World-Cup race rocket that's also hassle free. There are no proprietary, bolt-on bits and pieces to fret over. And, yep, there's a threaded bottom bracket here as well. Proven, reliable, and utterly bad ass.
Available with 7 different models there's everything from affordable to the super high end S-works with a full SRAM AXS groupset. There are only the two frame builds, both are carbon but as previously stated the top end version is around 140g lighter.
We're a huge fan of this new Specialized Epic hardtail, as we were with the previous editions of the bike. Dropping over the next few weeks, make sure you get your hands on one if you're looking to go flat out over cross country terrain.
Value -

88%

Performance -

93%

Durability -

92%

Aesthetic -

91%