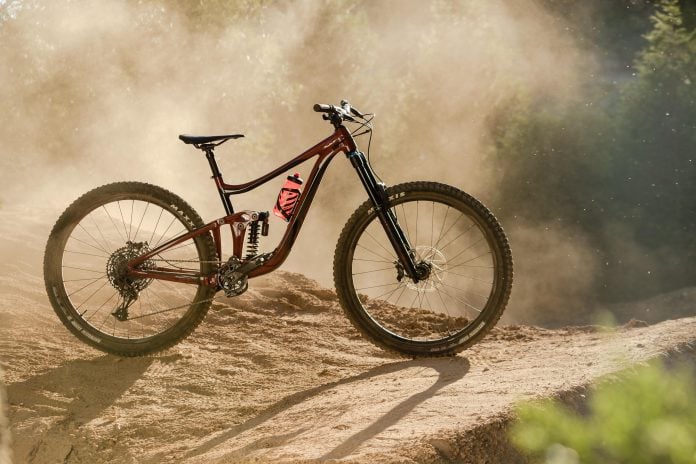 As we start to see more and more of the 2020 bikes trickle into the market, Giant, one of the worlds biggest cyclist brands, is introducing Reign 29. Not just a revamp on an old bike, but a whole new cutting edge range. A fresh addition to the Reign family of enduro and all-mountain bikes. Developed in partnership with Giant Factory Off-Road Team racers, it features updated suspension and progressive 29er geometry.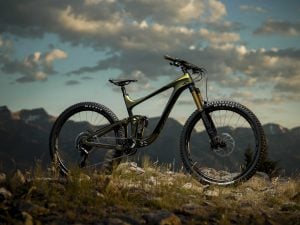 Since it was originally introduced in 2005 as one of the first Giant mountain bikes with Maestro suspension, Reign has continually evolved as a progressive long-travel machine for aggressive trail riding and all-mountain terrain. For 15 years Reign has never stood still. Born to tame steep, technical trails, this was one of the first Giant mountain bikes engineered. This latest addition to the Reign collection is aimed at off-road riders who crave more speed, efficiency and confidence on the most challenging trails.
— 15 BITS OF BAD CYCLING ADVICE TO IGNORE —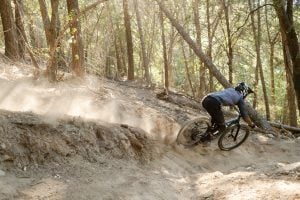 When it came on the scene in 2005 with its innovative rear suspension featuring four pivot points and an active, plush feel on the trail, Reign helped redefine what mountain bikes were capable of. Things have changed since then. The technology, the trails, the speeds have all progressed. Reign has too. And this latest addition to the Reign family is the most progressive one yet.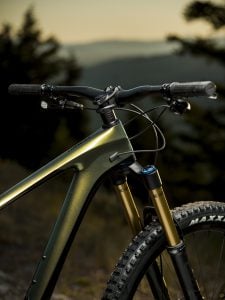 "I'm proud to have worked on the details of the all-new Reign 29 range and I can wholeheartedly say it's a confidence-inspiring, big-wheel enduro bike that is equally capable whether you choose to compete at an EWS event or have a great time riding local trails with friends," said Giant Off-Road Chief Commercial Planner Jan Cees Schellenbach.
— WHY E-BIKES ARE ACTUALLY FANTASTIC —
The Features: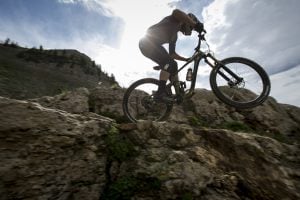 The 2020 Reign 29 range is available with two different frame set configurations. The Reign Advanced Pro 29 is engineered with super light Advanced Composite material (both mainframe and rear swingarm), while Reign 29 features an ALUXX SL aluminum frame. Both are engineered with a new and updated 146mm of rear suspension travel and a 160mm fork.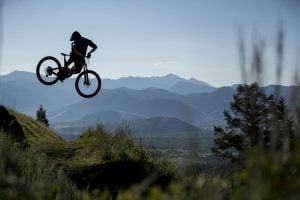 A third series, Reign SX 29, puts an emphasis on descending with a longer travel fork (170mm) and durable components for the roughest terrain.
The heart of the new Reign 29 range is its updated Maestro rear suspension setup and progressive 29er-specific frame geometry. Both were developed with enduro racing in mind and tested on the most demanding racetracks of the Enduro World Series.
— 12 BAD MTB HABITS – THE ANNOYING ONES —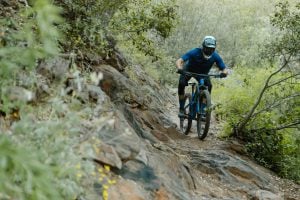 The new trunnion mount shock has a longer stroke for a smoother, more active feel to the rear suspension. This new mount also allows a seat post to be inserted deeper into the seat tube so longer dropper posts can be used. The upper rocker arm is engineered with Advanced Forged Composite, which adds stiffness and strength while lowering overall frame weight.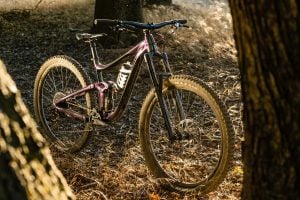 To accommodate the larger diameter wheels, which help boost speed and stability on technical terrain while also meeting performance demands, the frame is engineered with shorter chain stays, a longer top tube and updated geometry in the mainframe. A 65-degree head tube angle and 76.8-degree seat tube angle provide just the right balance. The front-end is designed with a 42mm or 44mm fork offset (depending on the fork model), producing confident handling on high-speed descents.
— IS MTB RACING GOING TO MAKE AN ELECTRIC SHIFT? —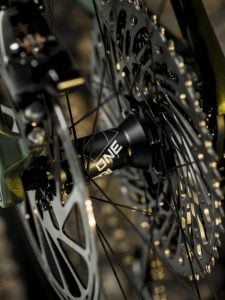 All the new Reign 29 models feature Boost hub spacing for stiffer wheel performance, added tyre clearance, and improved handling on the trail. And they all come with Giant Tubeless System technology, which means every bike is delivered with Giant WheelSystems and tubeless ready tyres, making it easier than ever to enjoy the benefits of added traction, smoother trail control, and a reduced risk of flat tyres.
Here's a look at the three series in the new Reign 29 range:
Reign Advanced Pro 29: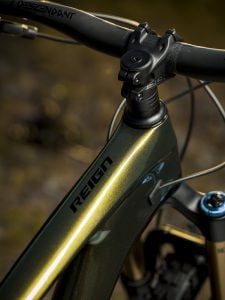 The flagship series of the new Reign 29 range is engineered with a full Advanced Composite technology frameset including the mainframe and rear swingarm. Aimed at serious enduro and all-mountain riders, it's the first long-travel 29er ever from Giant. It features the most up-to-date Maestro suspension with an Advanced Forged composite rocker arm and trunnion-mount shock for 146mm of rear travel that's active and sensitive to small bumps and big hits. The frame geometry is all new, with progressive headtube and seattube angles, shorter chainstays, a longer toptube, and a 42mm or 44mm fork offset for added stability on high-speed descents.
— GET A GRIP ON TRICKY CORNERS —
Reign 29: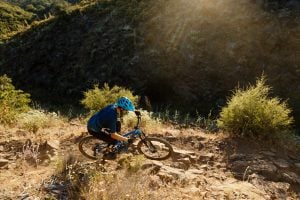 This series features all the same suspension updates and new, 29er-specific enduro geometry as the Reign Advanced Pro 29 series. The key difference is this one is built with an ALUXX SL aluminum front triangle and rear swingarm.
Reign SX 29:
For ultimate confidence on steep drops and the most technical descents, this ALUXX SL aluminum model is more downhill focused with added suspension up front (an extra 10mm of travel) and bulletproof components. It's a great choice for repeated shuttle runs on chunky terrain or bike park laps on black diamond descents.
UK Specific Models & Pricing;
Reign 29 1 – £3999
Reign 29 2 – £2899
Reign 29 SX – £3299
Reign Advanced Pro 0 – £7499
Reign Advanced Pro 1 – £4899
Reign Advanced Pro 2 – £3999
If you're considering a new 29″ bike and love the Reign as much as we do, then you can find them on our site today!