A catch up with James & Jordan Frost was long overdue. These two lads have been riding for CycleStore for a while now, and they're always full of sweet videos, photos & stories to match. With a full range of different bikes & disciplines in the MTB world, these two adrenaline junkies just can't get enough.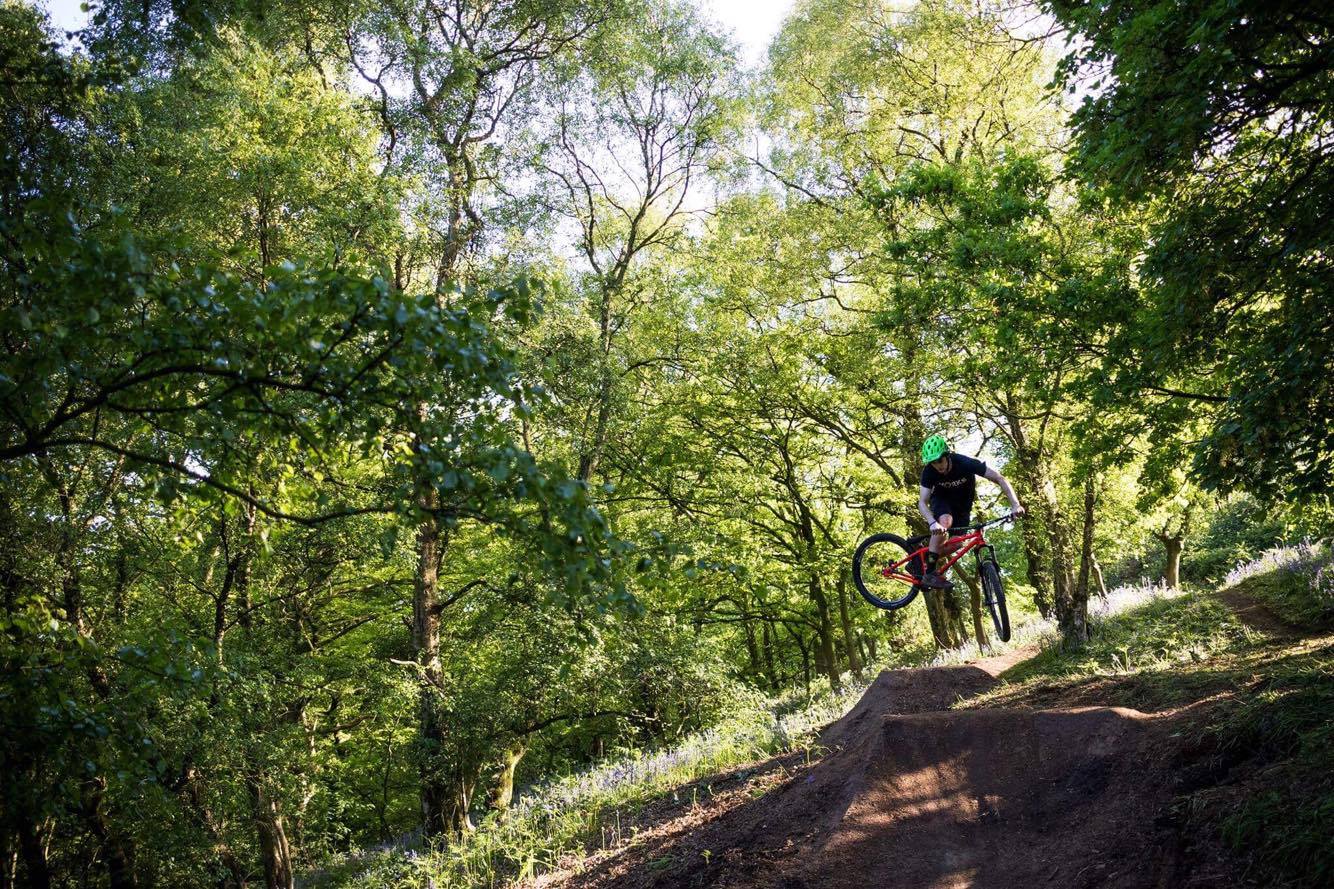 But who are James & Jordan Frost?
Well if you don't know now, you certainly will do soon! Twins just finishing up college in Biddulph, Staffordshire. The double act are a pair of funny, genuine lads, that happen to be pretty handy on two wheels! And the best bit: their abilities are almost perfectly matched. With an "anything he can do, I can do too" attitude, they really have cracked it. Constantly pushing each other on, we're convinced they're in for big things.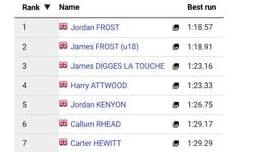 Starting in the downhill racing in 2016, they rarely finished anything other than 1 & 2 in their category in the Stile Cop downhill series. The top step of the podium is no stranger to the boys. Jordan took his first win in his first ride back from breaking his arm, before James went on to claim the full series title. They have a talent you can't argue with. And there's usually less than seconds separating the pair.
Looking up to bigger things for the future, they're gathering the funds & skill sets they require to start to tackle the bigger, bolder races such as the Pearce race series. We were eager to ask just where the young pair started.
"We've ridden bikes as long as we can remember really. Dad got us into motorbike trials from however old we were, pretty young. And it just went on from there".
"We started at trail centres on hard tails, but just got a bit bored of it all. We wanted bigger, better trails!"
So where did you guys get into jumping?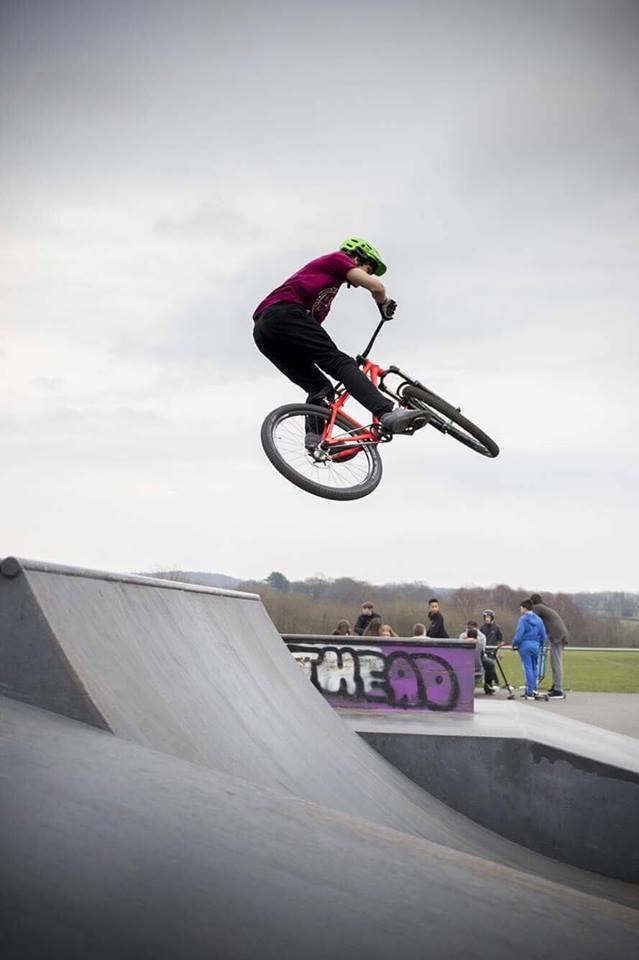 "We started at the skate park with a push scooter, this then developed to BMX's and then on to downhill riding. We used to just borrow our mates bikes & knock about in the skate park. This is how we learned the skills. We got the hang of it on the smaller skate parks, this is how we got the hang of pumping and that, before transferring it to the downhill tracks. And it just took off from there. With the skate parks feeling smaller and smaller each time we go back after a bike downhill route."
Riding almost matching bikes, the boys were keen to express that they have different colour schemes. So don't panic, you can tell them apart. Or try to.
Boasting some really nice machines between the pair of them, it's no surprise once they find bikes that work, they keep them for a while, & really make them go!
With a Specialized S-works Demo 8.
A Specialized Enduro Elite.
An Orange Alpine 6.
A BMX and a DMR custom jump bike a piece to soon join the fleet, these boys know their gear!
But they're certainly not all show no go. In fact quite the opposite. These boys have already conquered some of the hardest lines around and are certainly very humble about it. Although they were keen to show us a video of them hitting out the 50to01 Line at Revolution bike park in Wales. A video that can be seen on our YouTube channel here. And we have to say, it looked sweet, we're not sure who got more excited! But that's not even the start of the talent available between the pair.
Keen to know who inspires the boys it was no surprise to hear riders such as Josh Bryceland featured at the top of the list. Among other big names such as James Frost, (Jordan), it was nice to see the sense of humour come through, practice for future interviews to come we're sure.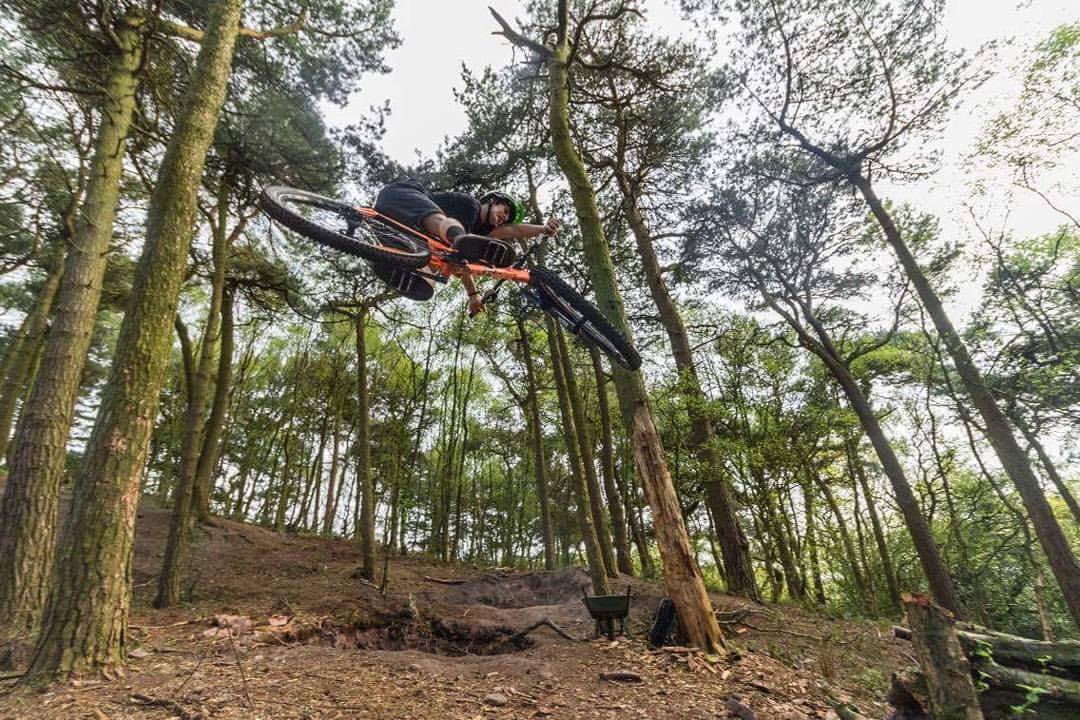 We asked the chaps if there was any advice they could give their former selves & their answer was very humbling.
"We wouldn't change anything about our path so far. Obviously not breaking bones might be at the top of the list, but that can't really be changed. We'd just encourage ourselves to start early, & really push ourselves as much as we can. It's easy to talk yourself out of a big jump or a tough line. But the feeling once you've done it just can't be matched.'
Getting all their gear from Cyclestore.co.uk we were happy when the boys admitted they've never needed anything that the website didn't stock. It was nice to be reminded of the sterling job the staff at the warehouse have been doing to keep all of our customers & riders at the forefront of their game.
You can catch up with that the boys have been up to on Instagram at:
@Jamesthesnowkid
@jord.frost
and through their photographer @tomhardwickphoto
No different to any other teenagers, finishing coursework, hanging out with mates, playing the odd PlayStation game. The friendly duo don't stand out in the crowd. Very relaxed, very easy going young lads.
But one thing they do have, is a real love for the craft. Watching videos, analyzing friends & always wanting to be outside in the saddle. A hunger for improvement, they have an excitement & drive seen among all the greats. With aspirations to go far & push themselves to the absolute limit. Being in the sport to continue having an absolute blast, they're a pair to watch for the future!