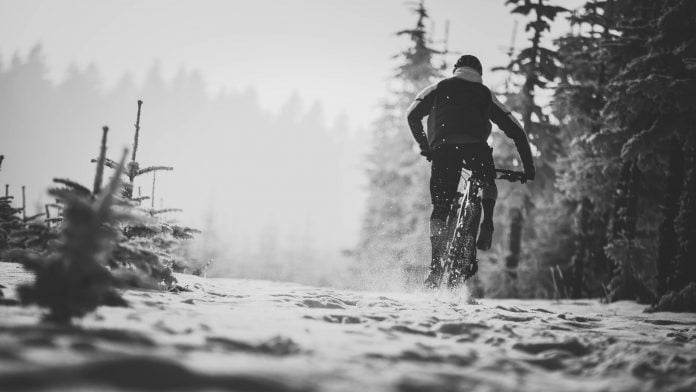 It's that time of year where although the days are getting lighter – the winter is beginning to set in. Icy mornings & cold night commutes – often you can finish a ride without being able to feel your fingers or toes. We've compiled a list of our top tips to help stop the penetrating cold at the end of the ride and keep you warm as long as possible.
1. Glove Liners.
Liner gloves can be a great way to keep your hands warm on the inside. By adding a second pair of gloves there should be a gap for some warm air to get trapped between the pairs of gloves – similar to the science behind a wetsuit. This second pair will also let your hands remain drier for longer, just make sure you don't restrict the blood flow!
— BEST TOOLS TO TAKE ON A BIKE RIDE —
2. A Warm Head.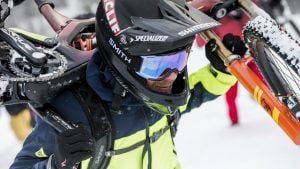 We've all been there, a cold face, cold ears & it just spirals down from there. It's a myth that you lose the most body heat through your head, although you'll find keeping it warm certainly helps in the long run. Weather you wrap a neck warmer up over the edges of your face & ears – or just buy a warm skull or cycling cap  you'll soon notice the difference.
3. Extra Base Layers.
We don't necessarily mean long sleeved thermals. By warming your core with a gilet or body warmer it will help to keep the blood flowing to your extremities. This can be easily taken off & stowed in your back pocket if it's compact enough. Thermals can also be a great lay to add an extra layer, by trapping the air & warming it through you will stay warmer for longer.
— OPTIMIZING YOUR NUTRITION THIS WINTER —
4. Spare Kit.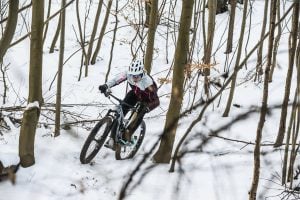 A lightweight jersey or set of clothes can go a long way – especially if the weather turns for the worse. By swapping into dry kit – you can warm up and it'll let you ride for longer. This could even be a spare outer layer to swap into at your mid ride coffee stop or while you're waiting for others to catch up.
5. A Warm Up.
A quick warm up before the ride can get the blood flowing so that you don't start the ride cold. This can be great if you have a lower intensity ride that can take a while to warm you through. Whether you jump on a turbo or set of rollers for 10 minutes before you head out, or complete a series of dynamic stretches. It can make all the difference.
— HOW TO AVOID TRAINING MISTAKES —
6. Overshoes.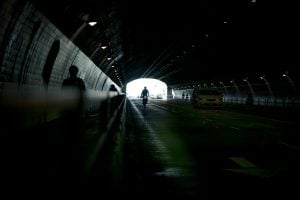 Overshoes can be a great way to keep out the cold & wet weather. As well as keeping the wind off your feet – this will keep your toes warmer for longer. Overshoes can vary in material and thickness – but you can get completely waterproof overshoes such as velotoze & cover them with a much warmer overshoe.
7. Hand Warmers.

More popular in the skiing community – hand warmers and feet warmers are quick & easy to add to your shoes or gloves to warm them through. You can get them in different shapes & sizes – but carrying some for emergencies can be a game changer!
8. Sit Comfy.
Making sure your saddle isn't pressing into the top of your legs can make a big difference in circulation. A good bike fit will be able to help to resolve this so that your circulation is optimized and you're in a nice comfy position.
— THE IMPORTANCE OF BIKE FITTING IN CYCLING —
9. A Coffee Stop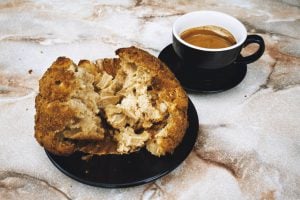 Stopping at a cafe for coffee & cake can be a great way to warm through. Leave your gloves or jacket on a radiator for the duration and you'll be dry & ready to rumble when you finally get going again. Plus every cyclist loves a good cake stop!

10. Room in the Shoes.
Similarly to your gloves, if you wear too many pairs of socks & restrict the movement in your shoes – this can have an impact on the circulation to your feet. This will leave you with very cold toes through the ride & in turn have an impact on your power transfer.
— TOP WINTER TIPS FOR RIDING IN THE RAIN —
We hope that you manage to find some solutions this winter to keep you riding warmer for longer. If you have any issues or need any new gear – the customer service team at Cyclestore are always happy to help.