As we've finally come to an end of the 2017 tour, we can reflect on yet another crazy three weeks of racing. And as always, nobody could possibly have predicted what was to come!
With Team Sky claiming yet another yellow in the form of Chris Froome, losing their main domestique in a Geraint Thomas crash, but missing out on a Mikel Lande 3rd place by merely 1 second!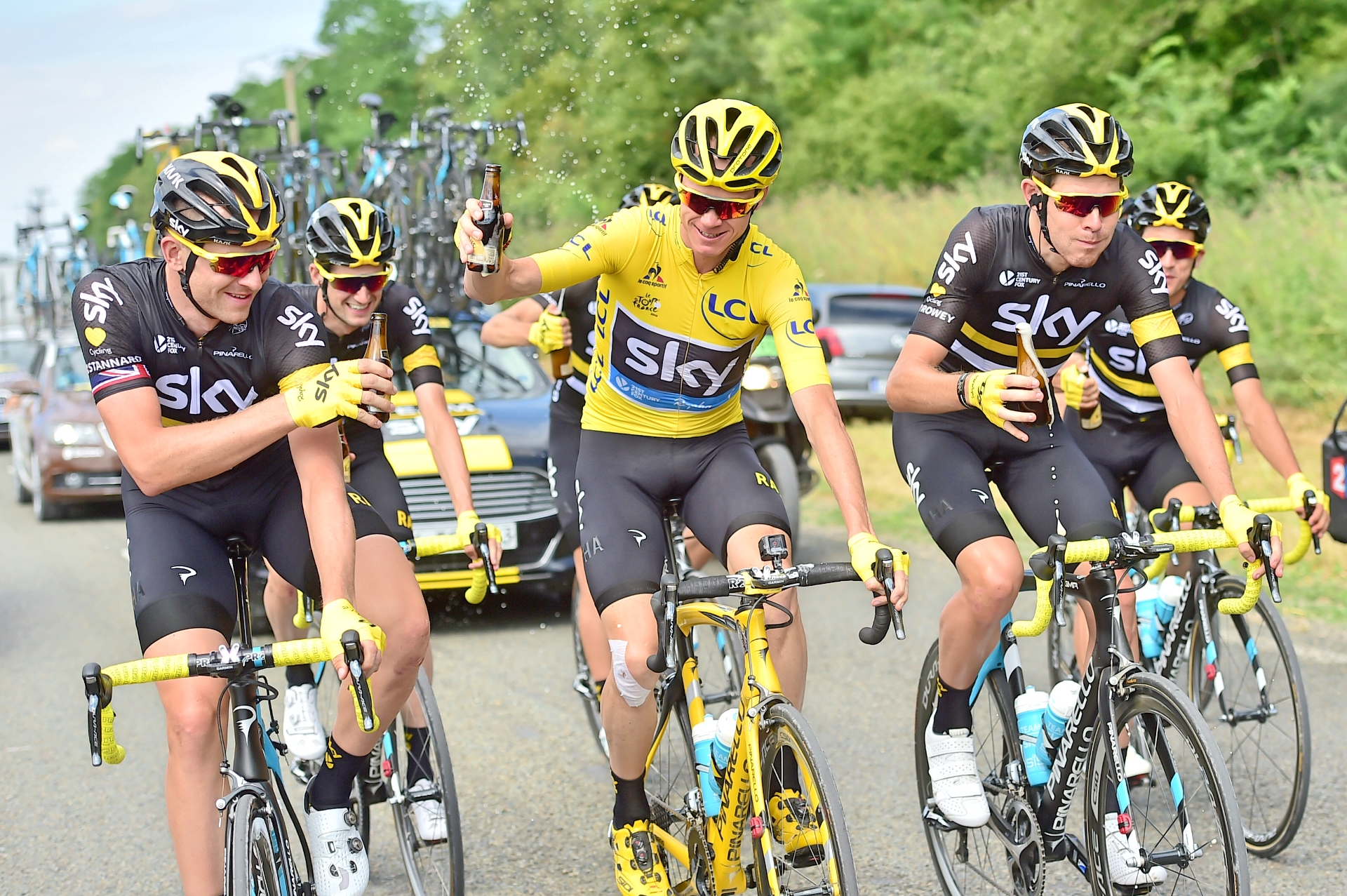 The rest of the podium wasn't too dissimilar to 2016 with another Yates in white as well as a french man & columbian back on the podium, this time the other way around. It's been a tour of millimeters & milliseconds, close calls & crashes. But what do the rest of the race statistics look like?
The Start:
198 Riders started the race, 22 teams of 9.
167 reached the finish line in Paris.
The race was made up of 3,540km.
21 Stages.
9 Flat Stages.
10 Mountain Stages (3 mountain top finishes).
2 Time Trials.
4 Countries visited.
635 Cities passed through.
222.5km was the longest stage (Stage 19).
101km was the shortest none timetrial stage (stage 13).
2,642m the highest point of the tour (col du Galibier).
7 Planes for rest day transfers.
More than 500 Hotels.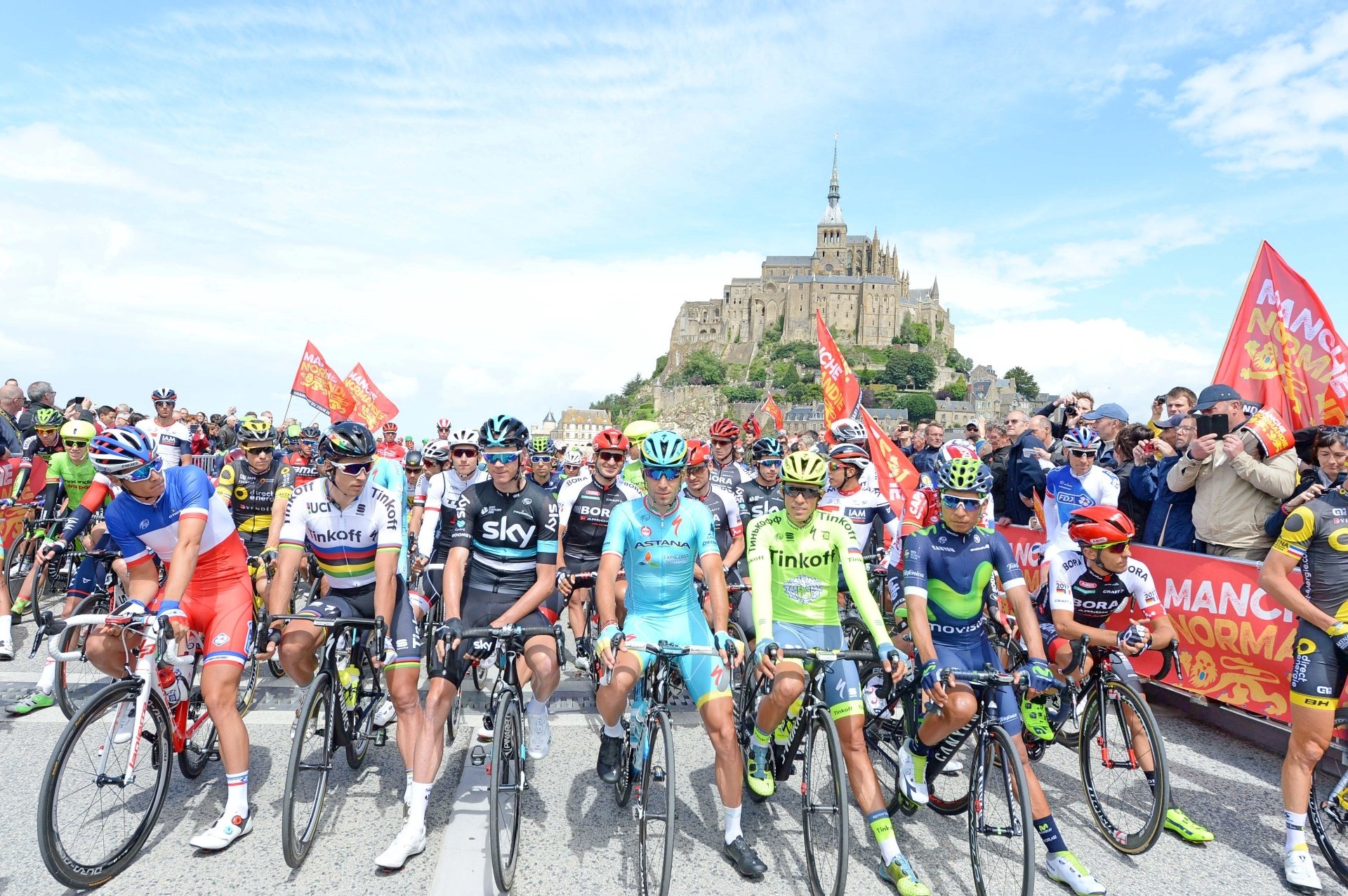 Broadcasting:
Broadcast in 190 of the 196 Countries in the World.
600 Different Media Outlets.
68 Radio & 94 TV Channels.
90 TV & Radio Journalists.
2,000 journalists followed the tour for around 300 publication locations.
Over 90 Official Photo Agencies.
500 people make up the TV team.
Each rider has a tracker fitted to the bike.
16 GoPro cameras are passed around the peloton.
Social Outlets: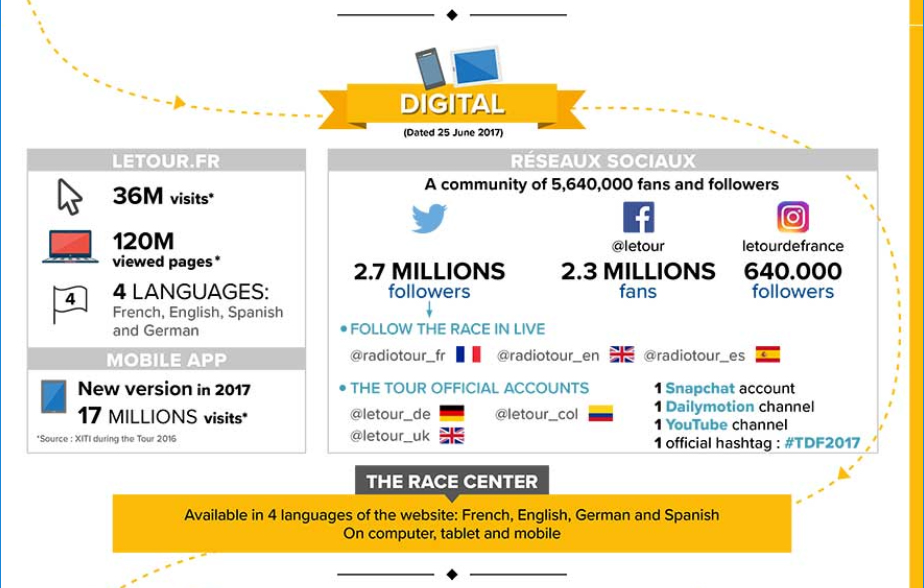 Spectators:
An estimate 12 million spectators.
Roughly 80% French, 20% Foreign.
93% of People Travel as a Group.
4km of Finish barriers to keep them back.
2.7km of banners per stage.
It's amazing just how much effort goes in to the organisation of the week of the tour, a more detailed analysis of the statistics can be found on the Tour website. Also the dedication, preparation and commitment from the riders and their teams year round to prepare them for the tour, makes you begin to comprehend just how much effort goes into this event. And why it is so widely respected internationally, both in and out of the sport!