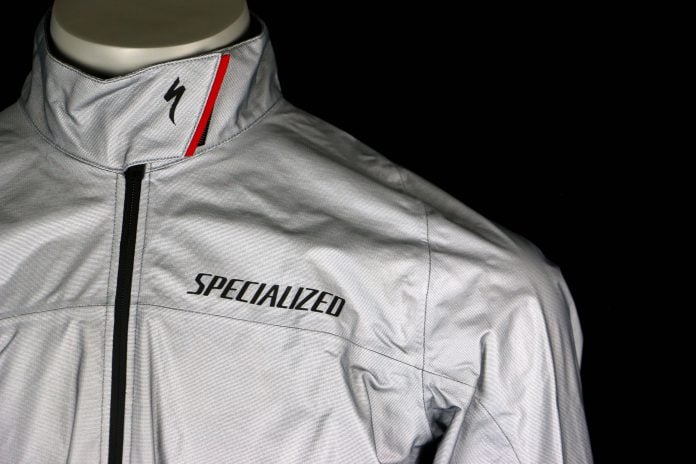 CycleStore.co.uk stock a massive range of Specialized cycling clothing so this Specialized Deflect SL Pro Rain Jacket was high on our priority list to test. We absolutely loved the windproof sibling of this jacket the Comp Deflect earlier in the year so we couldn't weight to see what this had to offer.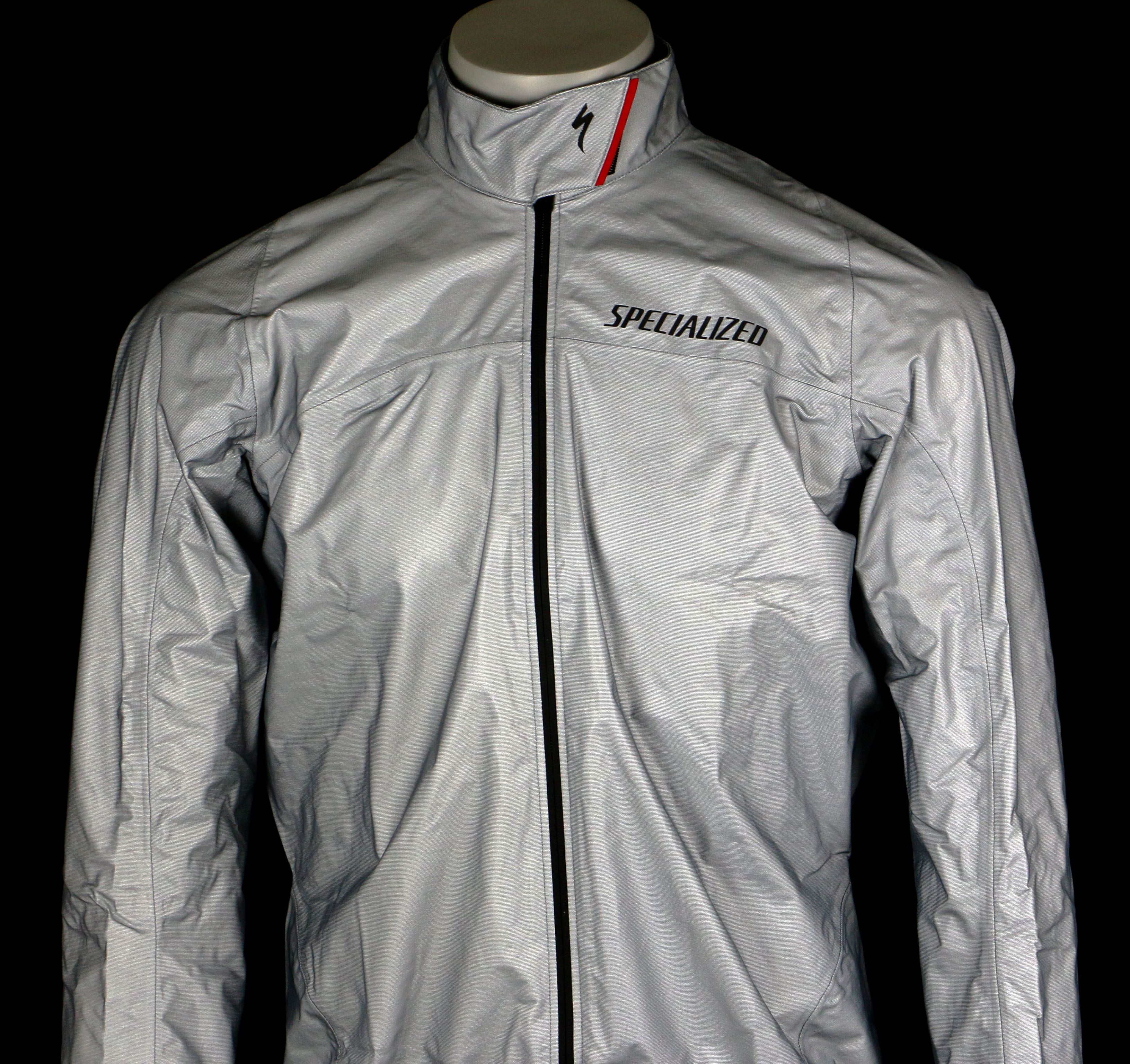 Summer has arrived, & unfortunately Britain hasn't quite provided the sun yet, making the perfect conditions to get out for a ride in this sleek waterproof layer. Autumn will be upon us before we know it and the weather will begin to slowly change it's mind. From wet & damp to very wet & damp. A solid waterproof jacket is a must have and will always come in useful.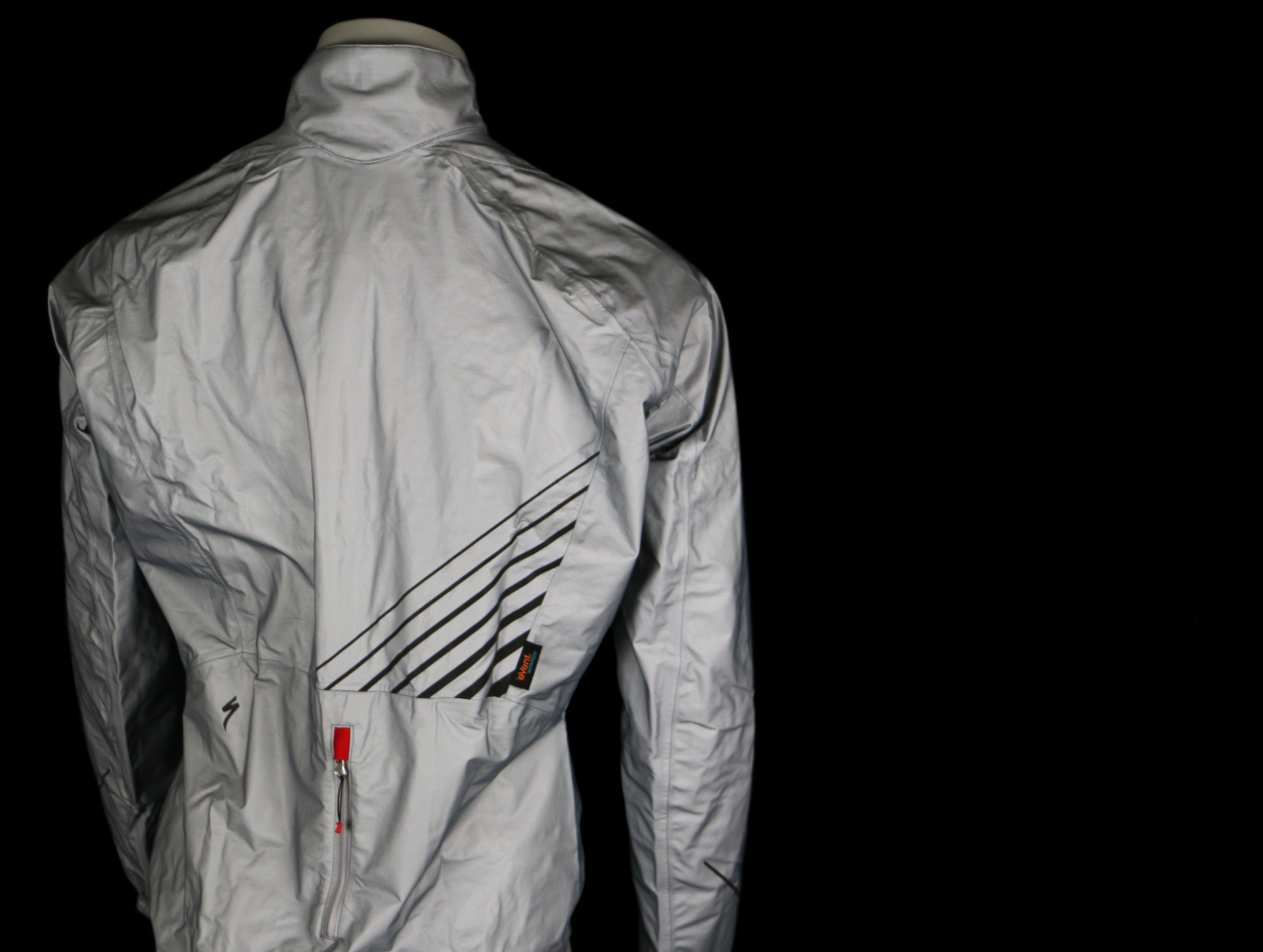 A good waterproof jacket can be hard to come by, and obviously bears a weighty price tike. Road racers, commuters and mountain bikers alike all need a solid outer layer to keep them dry through the rainy days in the saddle. You might have been tempted by the Mountain Active version, but if not this jacket could tickle your fancy. We all know when the rain sets in for the longer rides they can carry quite a chill! And a jacket that can be used right through to the end of the year and beyond would be a benefit to most of us. Not one that is going to wear after a month or two.
At £159.99 the jacket certainly isn't at the cheap end of the market, but it doesn't fall as expensive as some of it's competitors such as the Rapha equivalent. For a jacket that may last up to a year we'd consider this a good investment!
Aesthetic: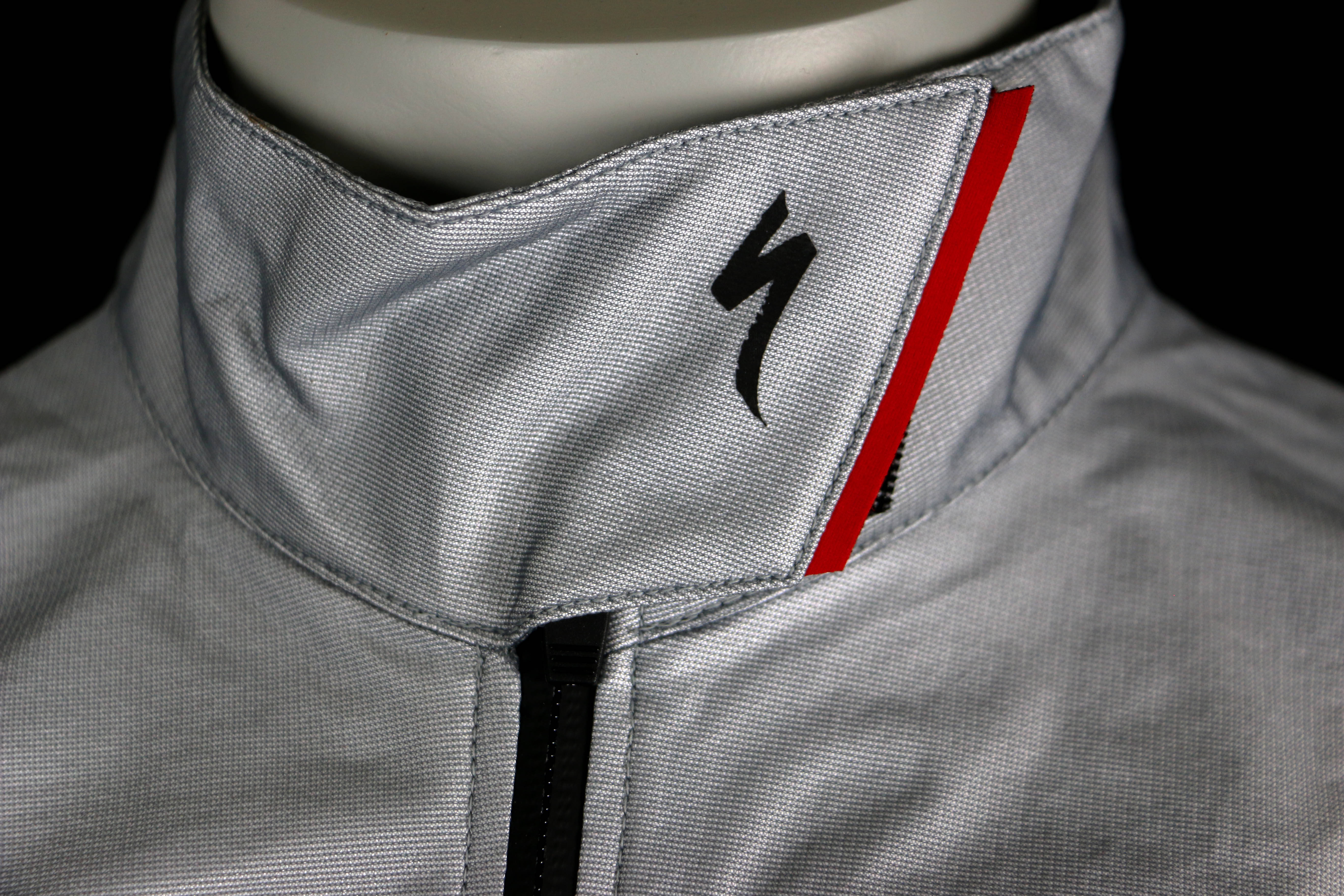 This jacket looks sleek and professional straight from the box. It features a full-length waterproof zipper with inner flap for extra protection from rain and wind. This zips right up to the neck and features a velcro closure to stop any water dripping down the neck. There's a back zipper with inner mesh bag in order to fold the jacket, but this can also be used as a pocket for your valuables when you're out on the road.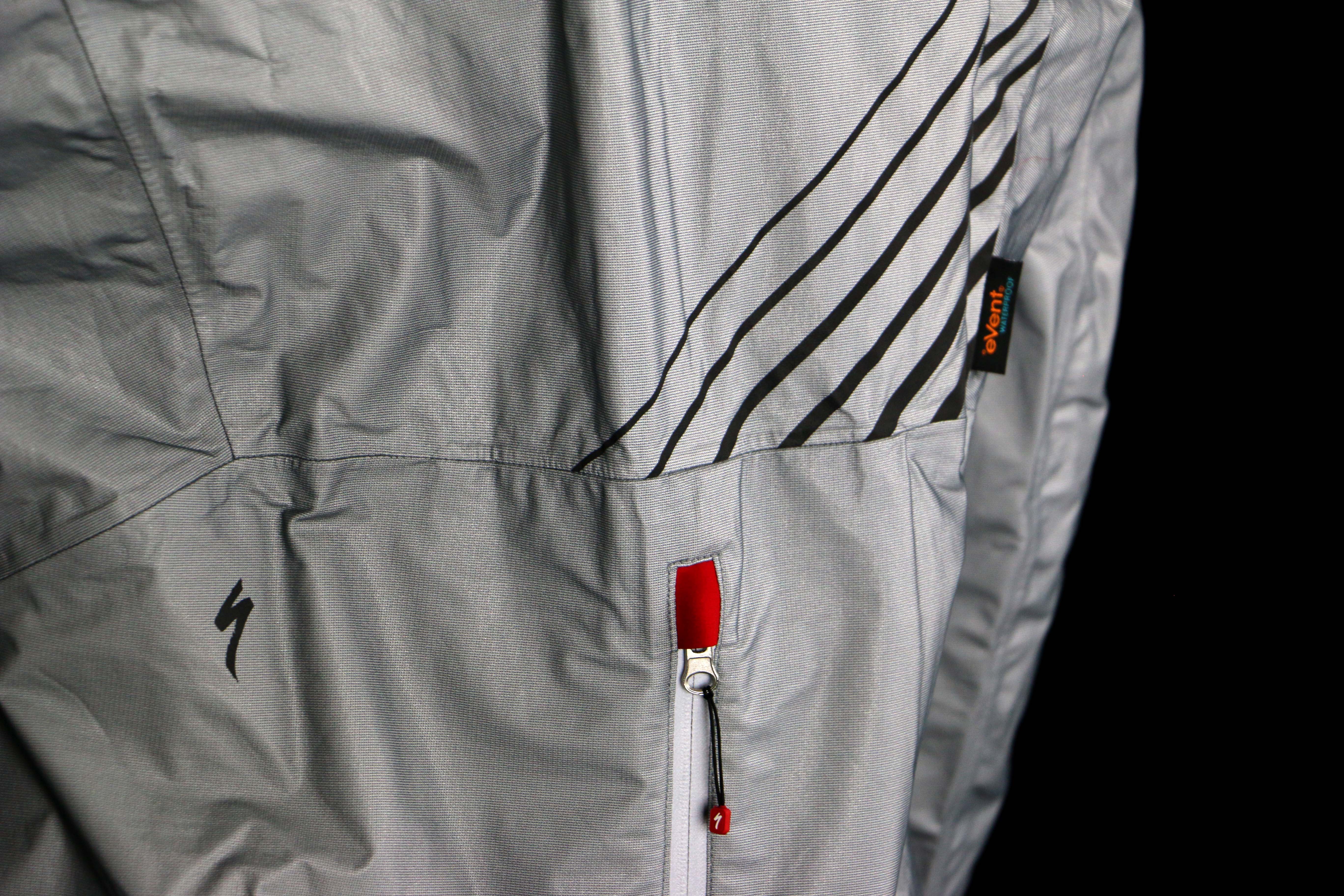 The jacket is quite a tapered fit although we only had an XL so it appears quite baggy in the images. It fits tight around the shoulders so that it isn't flapping around in the wind which is a very handy feature. This will keep you from doing extra work into the headwind like with the Deflect Comp.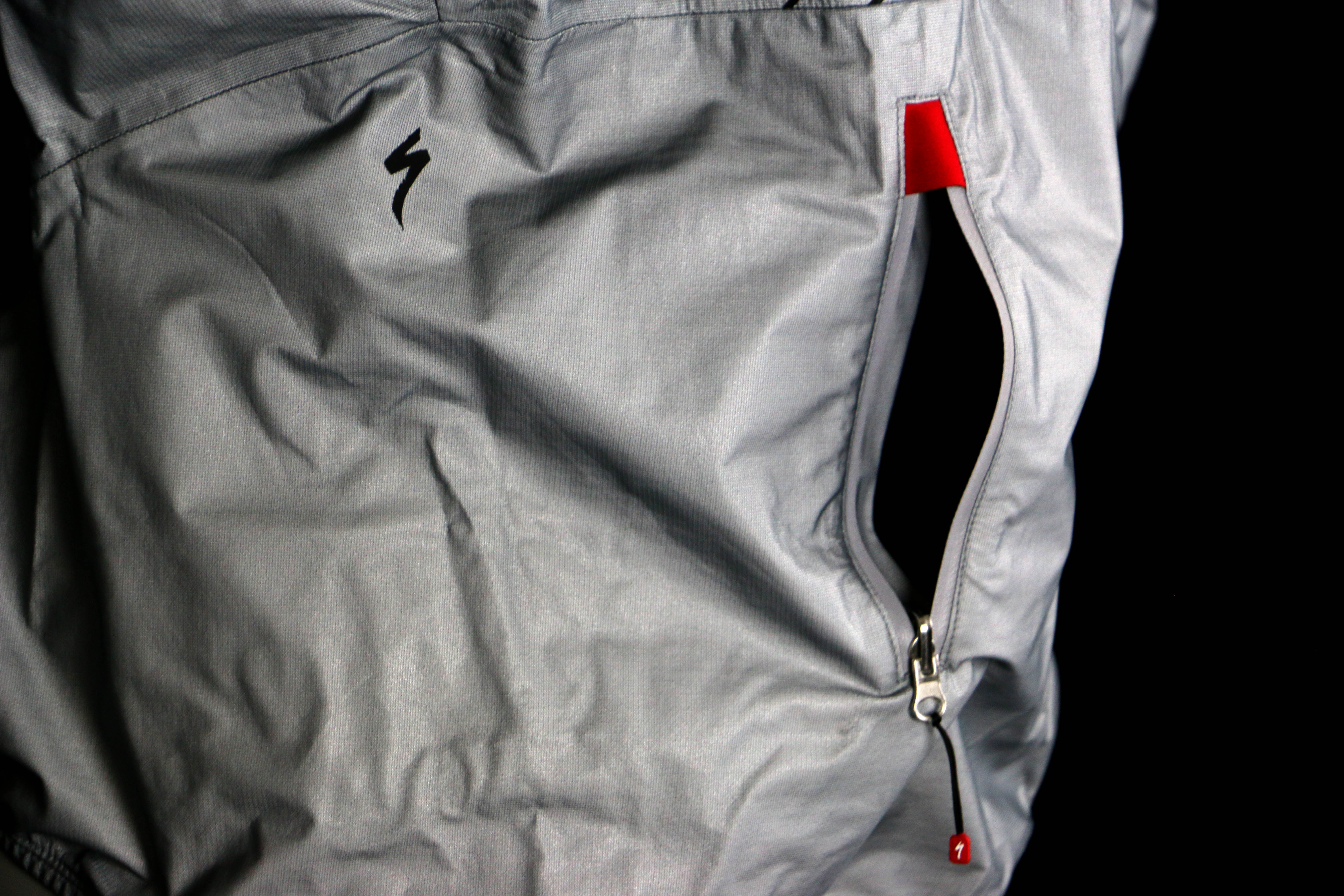 The jacket is currently only available in light grey, we really enjoyed this for the visibility it gives in low level light. Making you much more visible to the cars however if it's a misty day or there's a lot of drizzle/splash from the cars it's quite easy to get lost from sight in the greys of the road. If you're looking for a jacket that fits in with the all black colour scheme many people seem to try and lean to nowadays, it's not for you. Although the monotone colour will go with the majority of party pieces for your Sunday ride.
Performance: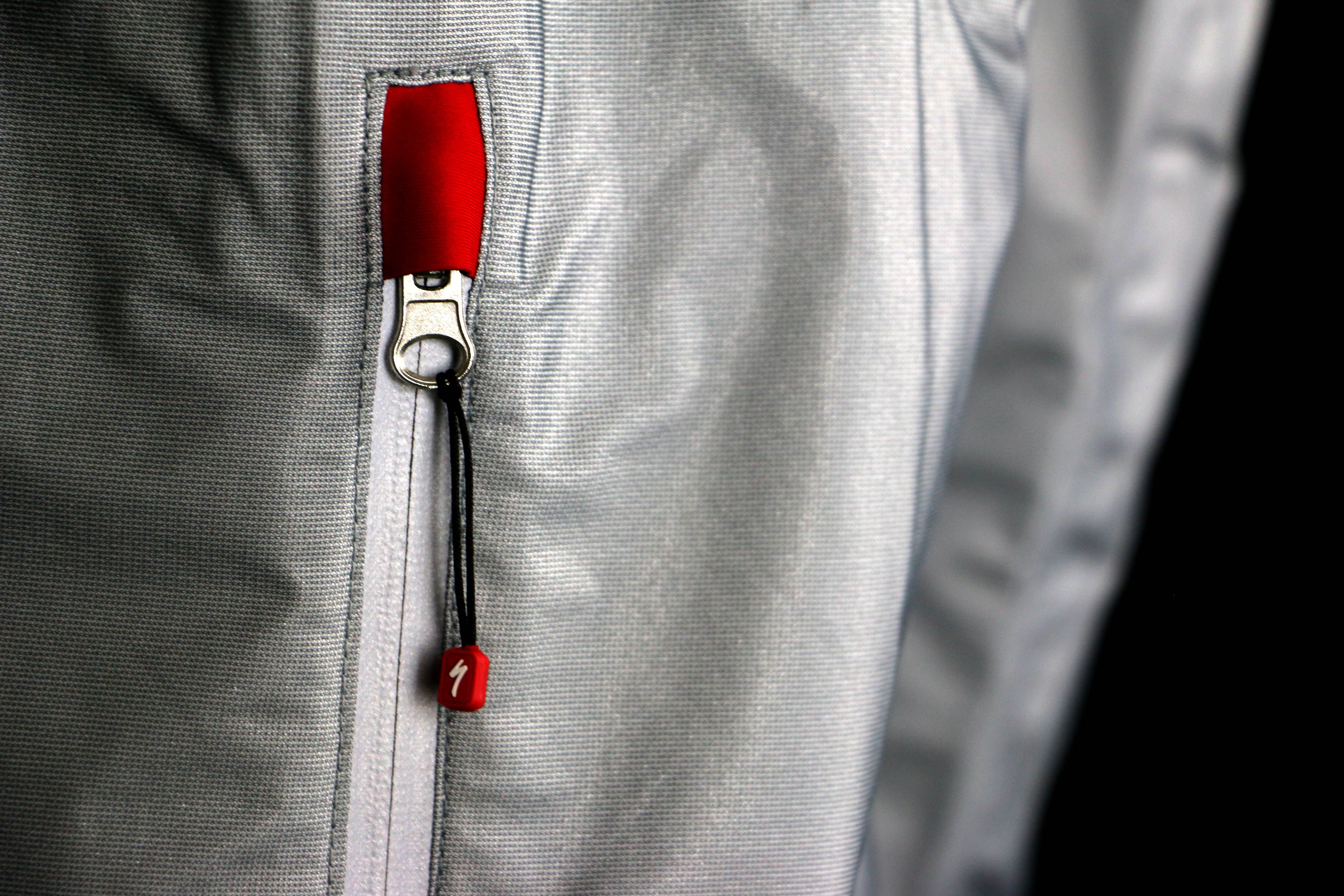 The Deflect SL is constructed used a 3-layer fabric: the outer shell in polyamide with an open structure and a Durable Water Repellant (DWR) treatment. The middle is a PTFE membrane which is highly breathable elastic and waterproof. Finally the inner is a light hydrophilic lining. You'll also find reflective elements increase low light visibility to protect you from other road users, although we wouldn't count on this to save you in a dark situation!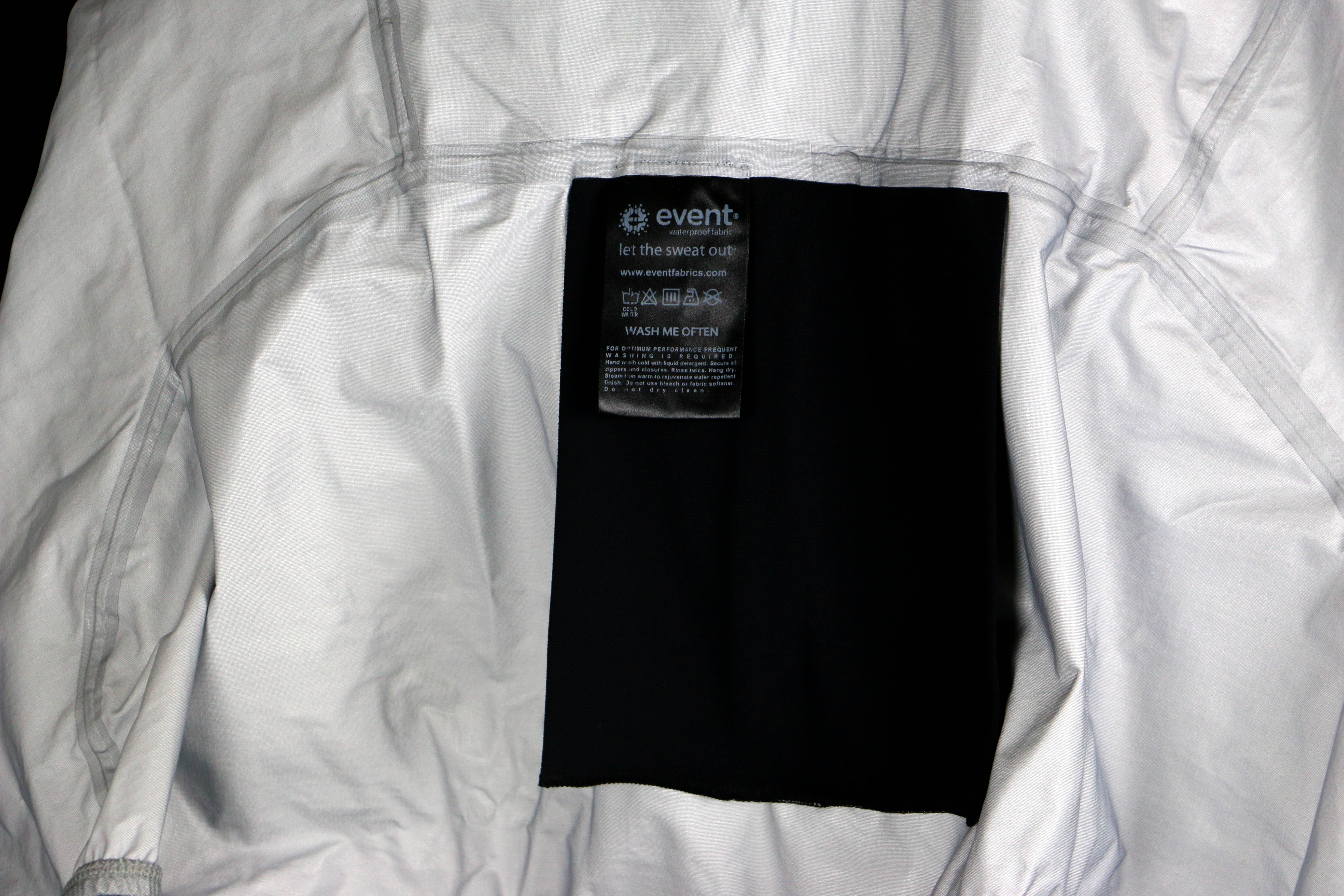 The jacket doesn't offer much in the form of thermal protection. It is breathable but like most jackets some of the moisture got trapped inside meaning that when it's raining hard, it looks like you're getting damp either way. We'd recommend a layer underneath the Deflect SL to deal with that, but a little bit of sweat is far better than the full thunderstorm soaking through. The jacket does well to repel the rain even in the heaviest showers, so you don't have to worry about that breaking through.
Verdict:
As we expect from Specialized, the Deflect SL pro does exactly what it says on the tin. It's lightweight, aero and waterproof. We think there could possibly more colour options for the jacket, and the price tag is slightly on the steep side for the majority of users. But what you're investing in is a high quality product that does the job in all conditions.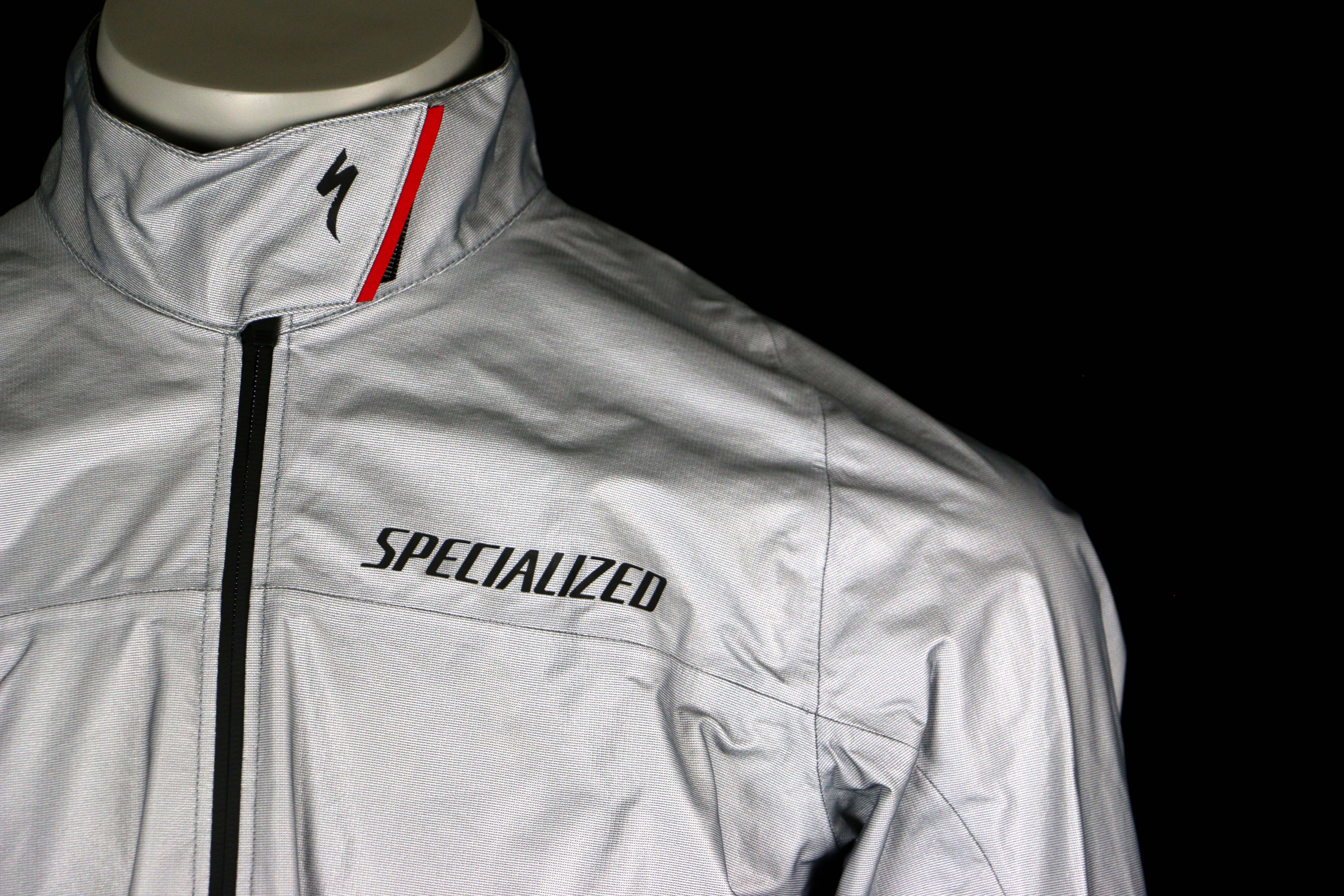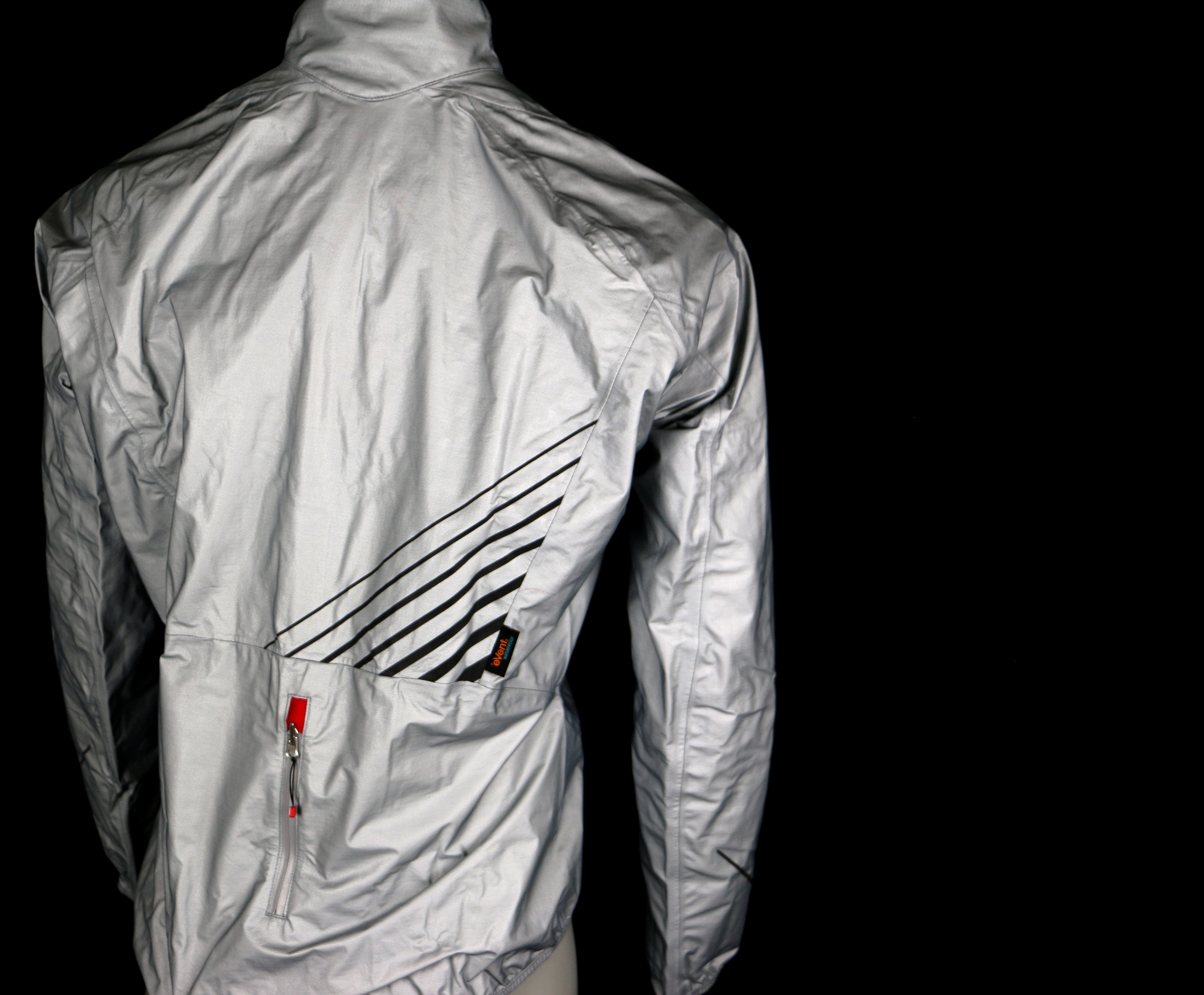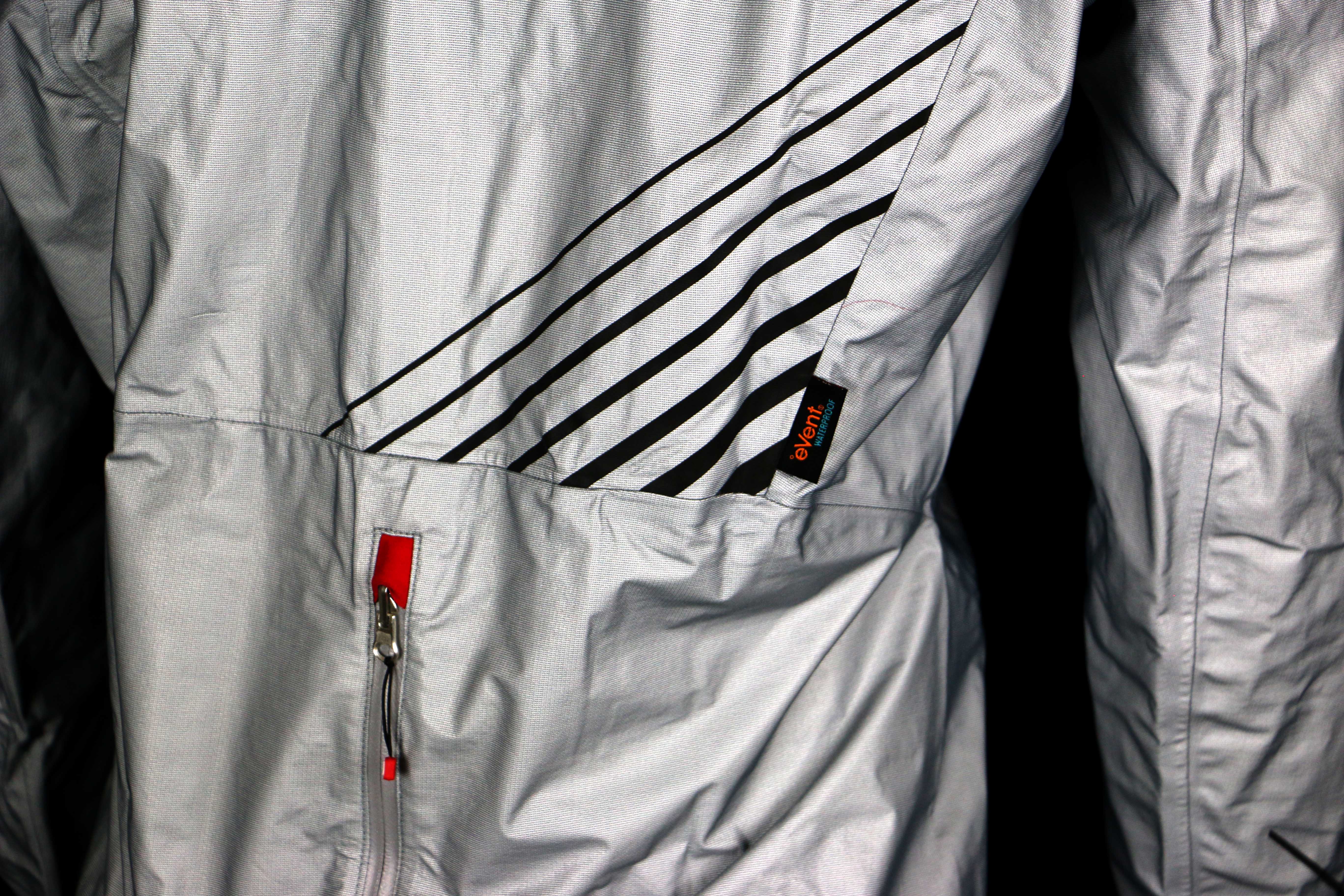 Value -

79%

Aesthetic -

87%

Performance -

91%