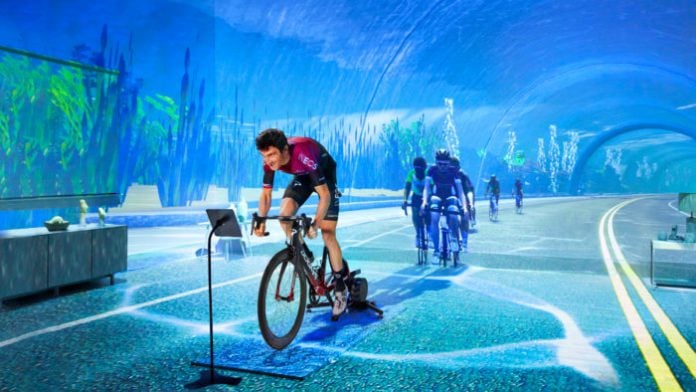 As the UCI (Union Cycliste Internationale), look to ensure that cycling as a sport is progressing and incorporating new and innovative technology, it's been announced that they'll be forming a partnership with Zwift, the online training & racing platform. This partnership will look to bring a world esport championship to the scene in 2020.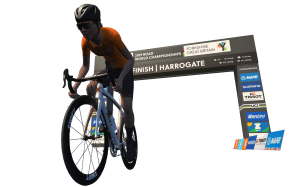 Zwift and the UCI have been working together for the past few years with three UCI Road World Championship Courses created on the Zwift platform including this years Yorkshire course. And in total "Zwifters" have ridden over 2 million miles on UCI Road World Championship Courses.
Currently under a memorandum of understating, both parties must first ensure two things. The main one being that Zwift need to establish requirements that guarantee the speciality meets the standards of sporting integrity and fairness necessary for all UCI-sanctioned disciplines. Then they'll need to launch the inaugural UCI Cycling Esports World Championships in 2020, as well as qualification events on the Zwift platform.
Obviously there needs to be a new development in hardware to make sure that the racing is accurate and fair, as we often see a few variations in power meter readings between different bikes. There also needs to be a performance verification programme to make sure a performance is validated and can't be subject to fraud. As well as  a rider identification system that measures height & weight.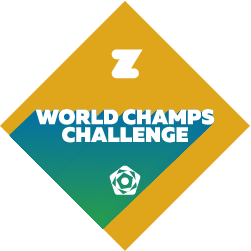 The different formats also need to be tested to make sure things like the team time trial work effectively, as there is a huge technical element to this style of racing that can't necessarily be replicated in Zwift! So it'll be interested to see how that plays out.
The UCI and Zwift have agreed that a maximum of 15 National Championships will be organised in select countries as well as Continental Championships; these competitions, organised on-site or remotely on-line, will act as qualification events for the new UCI Cycling Esports World Championships. The Zwift application will be the only programme used for all these events. Zwift really are changing the way we view cycling in the current era.
— ZWIFT – THE VIRTUAL TRAINING WORLD —
Following the 2020 event, the UCI will launch a bidding process to see which provider it will use for the next event. This means Zwift can't entirely capture the market from the outset and gives other providers an opportunity to get their foot in the door. Especially if the hardware has been developed for the event.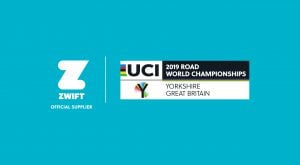 UCI President David Lappartient declared: "Cycling esports is a fantastic opportunity for the development of cycling. It is a new way of practising cycling that is expanding rapidly and enables more athletes, whether beginners or more experienced, to train and race regardless of what the weather is like and where they live. The Memorandum of Understanding between our Federation and Zwift is a decisive step towards the total integration of cycling esports by the UCI….  Zwift is a platform that is enjoyed by people of all ages and abilities. However, there is a particularly exciting opportunity through esports as we look to attract a younger audience to cycling. Together we have an opportunity to support a fitter youth, through the creation of a new sustainable sport."
— HOW TO STAY HYDRATED ON THE BIKE —
Zwift's Esports CEO Craig Edmondson added: "Earlier this year, we stated our ambition to develop an esports platform, but I think it's much more than that. We are looking to establish a new approach to the sport. This partnership is a significant leap forward in that journey. We are at the very beginning of a long and exciting roadmap here at Zwift as we look to establish a new and innovative cycling discipline… The beauty of creating a new cycling discipline is that we have a blank slate and no limitations. Parity is incredibly important to us at Zwift and together with the UCI we will be working to create equal competition for both men and women. This means the same number of races, the same coverage for races, and of course, equal prize money. We will set the standard for fair play and equality."
We're really excited to see what this new partnership brings and how it benefits to sport moving forward.