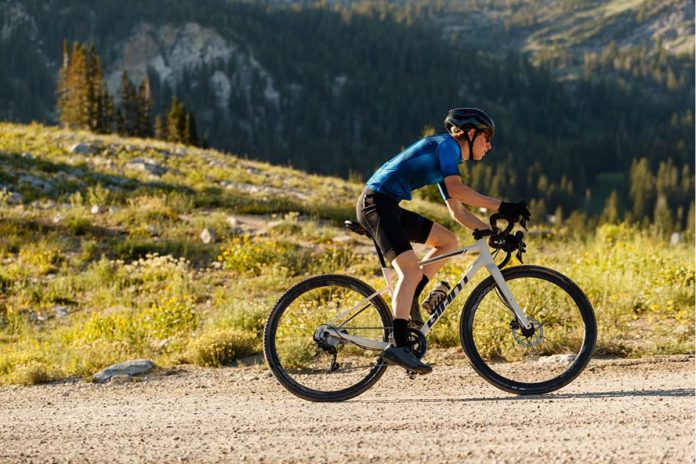 Maybe you're getting your friends, family or colleagues into cycling. They're heading out for the first time on the group ride, finally confident enough to join in. We've all been there, it was your first time once too. So we've compiled a list of things to bear in mind if you're riding with beginners so that everyone has a more pleasant experience.
— HOW TO IMPROVE YOUR CYCLING BASE ENDURANCE —
Spacial Awareness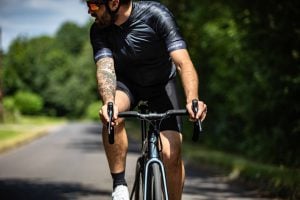 Remember that new riders might not be expecting certain things that you've become accustomed to. Moving for potholes, signalling to slow down, move or otherwise. So make sure you anticipate this and give plenty of warning if you're riding with beginners. Make sure you don't sit super tight to the wheel or the shoulder of a new rider, they can often to quite unpredictable things.
If you're a newbie, don't panic if someone is riding quite close to you. Stay relaxed and focus on yourself. If they're an experienced rider they'll move out of the way well before any issues occur or advise you of any points of danger before they happen. Try not to brake or manoeuvre suddenly if you're in a group, this will mean you don't accidentally knock into any other riders.
— WHY YOU NEED A NEW BIKE FIT —
Bike Handling Skills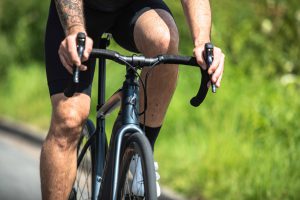 If you're riding with beginners make sure you don't hit every corner flat out on the racing line. While that is great and you think you're being helpful, you'll probably begin to split the group quite fast. Take them slower so that the newer riders can begin to watch and learn the way you move on the bike. This will bring the whole group on much quicker.
If you are the beginner, don't worry that your bike handling skills aren't quite up to speed with the rest of the group. These are often developed over time and they'll come. Watch the way the riders move, when they brake/slow and how they flow through the route. Trying easier routes to begin with is a great way to start this. Try not to suddenly change your line at any point for the reasons outlined above.
— 7 THINGS YOU WERE NEVER TOLD ABOUT BECOMING A CYCLIST —
Kit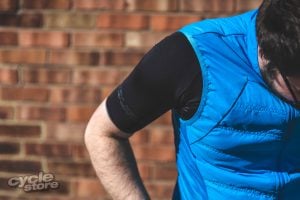 Despite what you may think, your wardrobe has been developed over time spent cycling. You definitely didn't start out in the most expensive, stylish gear. With the perfect quality and balance in which kit to choose in the morning. Through time spent riding in different conditions, you've realised exactly what it is that you need to throw on or into your pockets when you look out of the window in the morning. When you're riding with beginners, remember that. If you can, maybe suggest certain items before they leave, or bring spares for them. Gloves, arm warmers, a jacket/gilet… and just because you think you look cool, doesn't necessarily make you faster!
If you're a beginner that's short of kit, go into your local bike shop and recommend what they'd suggest. It can get pretty cool pretty quickly on the bike. And it's always easier to take layers off than put them on, if you don't have them with you, you can't! Taking a spare jacket or gilet can go a long way.
— TOP TIPS FOR CYCLING BEGINNERS —
Maintenance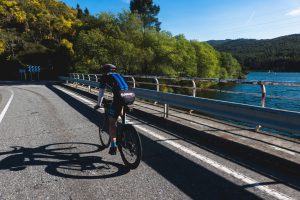 We're pretty confident in saying most riders weren't born changing a puncture, fixing a chain or spluttering words about watts/kg or whatever else we get up to on the cafe ride. So helping new riders learn how to carry out these "simple tasks" can be great for the days you need a helping hand off them. Carrying an extra tube or gas can get people out of sticky situations at the side of the road.
If you're a beginner, making sure you have the right tools which you to help maintain the bike can go a long way. A simple multi tool, inner tube, tyre levers & pump is often all you'll need for any issues. Learning how to fix a flat before you get to it is highly recommended, don't get caught out at the side of the road in the rain thumbing a lift or waiting for a taxi. Also make sure your bike is safe before you ride. Everything is tight, there's enough air in the tyres and the chain is in a reasonable state.
— BEST TOOLS TO TAKE ON A BIKE RIDE —
Nutrition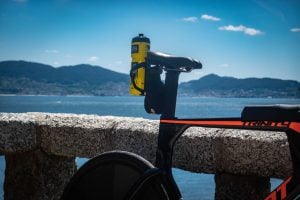 If you're riding with beginners, keeping half an eye on what they've brought can get you all out of some sticky situations. Once upon a time you may have bonked on a ride and one of the older riders had to babysit you home. Carrying a bit of extra money, a gel/bar or two more than you need and extra water can help people out. If you see a new rider turn up without any water it might be worth suggesting that they take some, and equally, make sure you see them drinking it!
As a new rider, make sure you're fully fuelled up in case you're out for longer than you anticipate. Sometimes you get a bit lost, people get flats or you have the kind of ride where you end up riding 100miles and getting home in time for tea rather than the 15 you'd promised before breakfast… staying properly fuelled and hydrated will give you ample energy to keep up with everyone out on the group ride and stop you getting caught short.