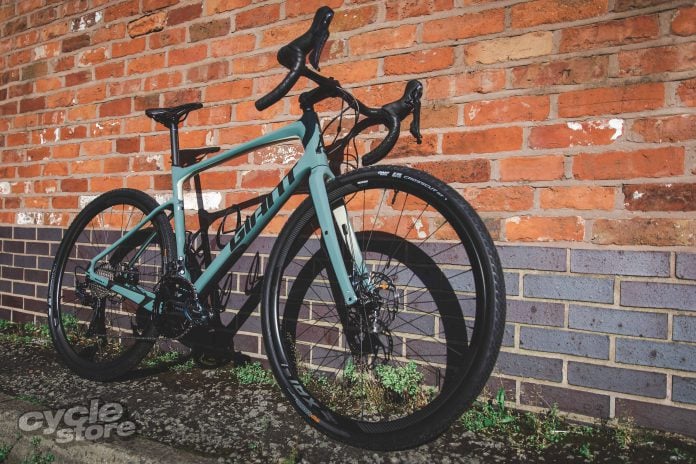 Gravel riding goes from strength to strength each year, and Giant believe that over half the worlds roads are unpaved. Allowing you to really get out and enjoy the adventure, the new Revolt bikes give you unparalleled freedom to explore. We got hold of a Giant Revolt Advanced 0 2020 for a closer inspection.
— GRAVEL BIKE OR HARD TAIL? – A PRESSING DECISION —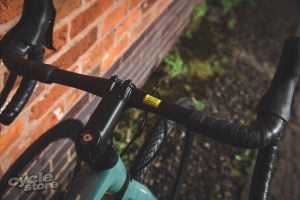 Almost anything goes in gravel racing and riding. It's a challenge of speed endurance and handling. So Giant have designed the Revolt Advanced 0 as a high-performance all-rounder does it all. It's smooth it's efficient and it's your new best friend for pushing limits on roads gravel and dirt. The all-rounder made a big splash with its 2018 debut landing podium finishes at big-time gravel events.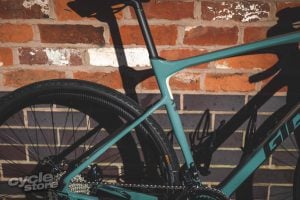 The Revolt Advanced 0 is a performance gravel bike that's equally adept at tackling paved roads or dirt. That versatility comes in handy when your ride includes a little bit of everything. It's designed around a lightweight Advanced Carbon frame set with endurance geometry, so you can tackle long, hard rides with less fatigue.
— HOW TO IMPROVE YOUR CYCLING BASE ENDURANCE —
The Features: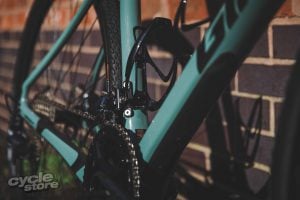 A composite fork eats up bumps and the D-Fuse seatpost and handlebar combination absorb shocks and vibrations. The frame is integrated for disc brakes and has clearance for larger tyres (up to 45c) so you can float through the rough stuff. Add in some clever frame details including the X-Defender down tube protector and smart mount system for racks and accessories and you have everything you need for your gravel adventures. You can even put some 650B wheels on if you wish.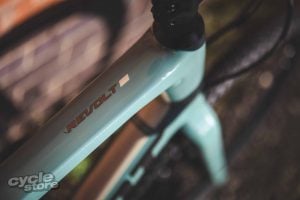 Set up for off road adventures as well as high performance gravel races, the Revolt Advanced 0 has plenty of space to carry your luggage. Three bottle mounts, centrol bolts on the fork & set up for your mudguards. The pannier mounts are carefully hidden away behind a cover until you need them!
— BIKE TRENDS – THE FUTURE OF CYCLING —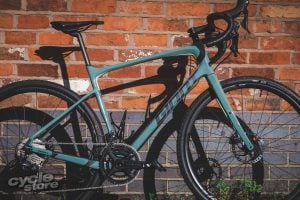 All-new gravel-riding geometry features endurance positioning and shorter chain stays, though set set asymmetrically it's tricky to see that they're dropped. The result is precise handling agility and control in all situations from out-of-the-saddle road climbs to fast and rugged dirt road descents. At it's base the top-tube is incredibly slender where it meets the seat post's integrated wedge-type clamp.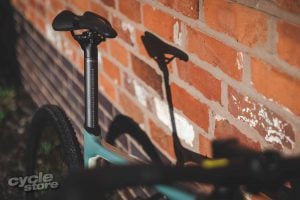 An innovative new Contact SLR D-Fuse handlebar and D-Fuse seatpost work as a system to help absorb shock without sacrificing the stiffness needed for aggressive road performance. Added frame clearance for high-volume 45c tyres help smooth out rough roads gravel and dirt.
Advanced carbon frame maximises pedalling power giving Revolt Advanced a smooth fast ride quality on variable riding surfaces. Showing that this bike really is intended for off road adventures Giant have covered it with rubber cards to make sure that it survives any bumps & bruises.
— THE VALUE OF CYCLING IN BRITAIN'S ECONOMY —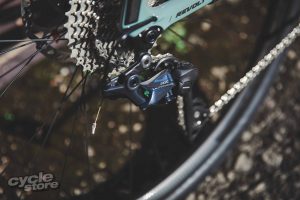 Using almost all Giant's own finishing kit as we've seen for the last few years in the Giant range, they haven't slacked on the components of this bike. Shimano ultegra components allow you to unlock a whole variety of terrain without running short of gears at any point. Giant CXR-1 wheels keep the rolling smooth as you attack the mixed surfaces.
The Verdict:
If you're looking for a cross bike that really does have next level handling, and top end engineering. This could be the one for you. Ready for both gravel racing and off road adventuring, it's great to see Giant have included a lot of the top end features we've seen on the road scene, mixed with careful innovation from the MTB world. Though the Revolt Advanced 0 does come at a cost!
Value -

81%

Performance -

89%

Durability -

88%

Aesthetic -

76%