Virtual training has massively increased in popularity through the last year. Easy to set up at home, a great excuse to ride with friends & avoid the weather. All you need is access to a simple bike computer & a link through your phone/tablet or computer. Using the data will allow you to simulate real life riding through the software. There are a variety of apps such as The Sufferfest, Trainer road, and what seems to be becoming the most popular in the form of Zwift.
Zwift is set out like a computer game. It merges gaming, virtual reality and cycling. You can jump on your bike, ride off into the mountains, through the jungle or round the busy streets of London. All without leaving your front room. We can definitely see the appeal! You can ride/train with friends or riders of a similar ability and even join in with online races.
What do I need?
Riding with Zwift is very simple. You can get your hands on a free trial to check it out and all you need is some form of screen to watch on, a turbo trainer/rollers and a way of connecting the two. The screen can come in any shape or size. Zwift will need to know how hard you're pedaling to give you a speed estimate, or even just how fast your back wheel is spinning.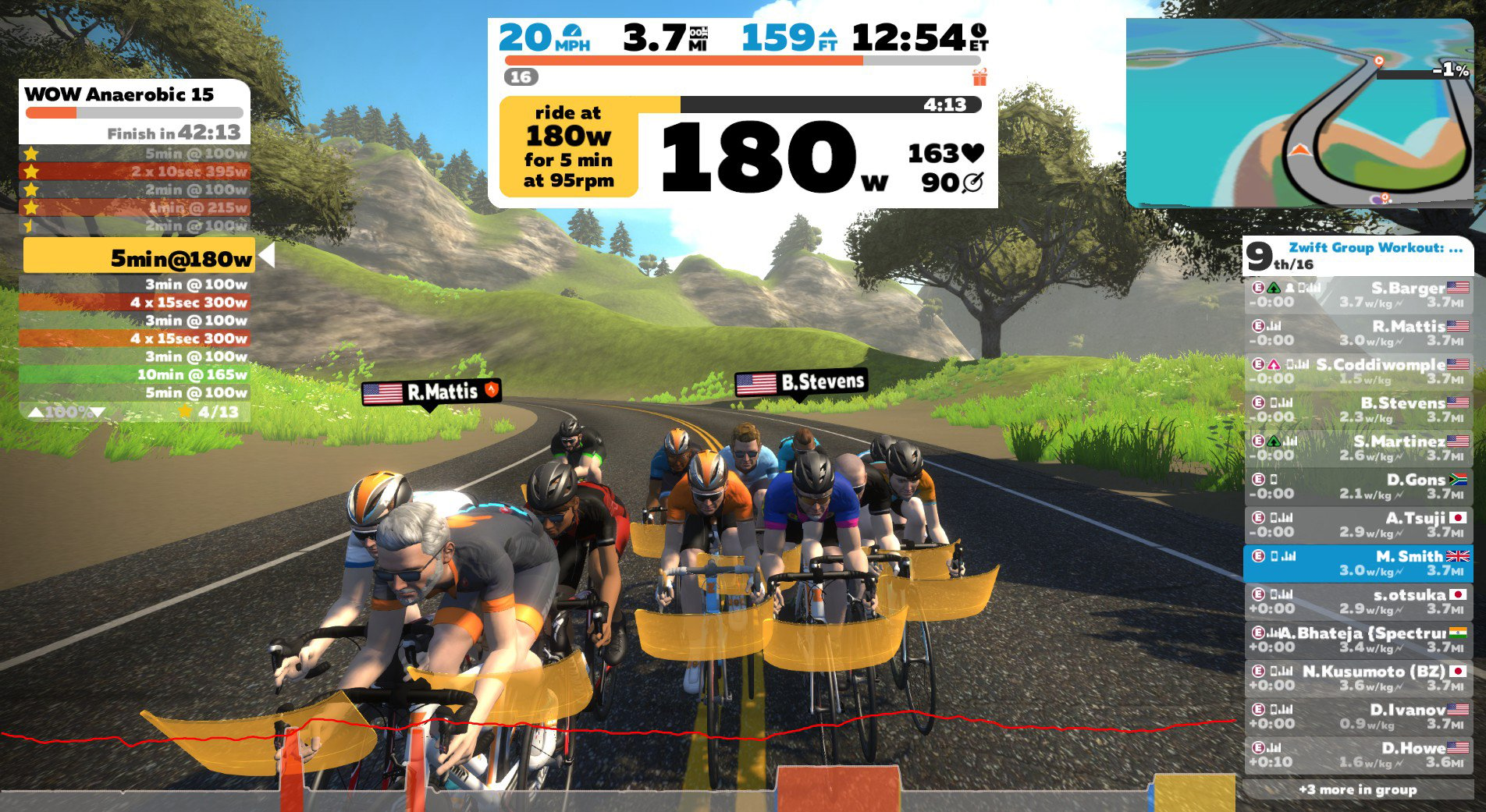 Once into Zwift's matrix the software will give you a virtual power reading. Once you've tapped in your weight Zwift will work out your power to weight score. This will be what pushes you on through the "game". With a power meter you won't need to work this out, using bluetooth or ANT+ you can connect the power meter up to the software and off you go. This will allow you to use rollers & Zwift at the same time.
The complete experience.
Riding with a smart trainer will allow you to maximize the Zwift experience. This will interact with the software and give you the complete, on road feel. It will adjust the resistance to match the gradient you're riding on, allowing you to really feel the terrain you're riding on.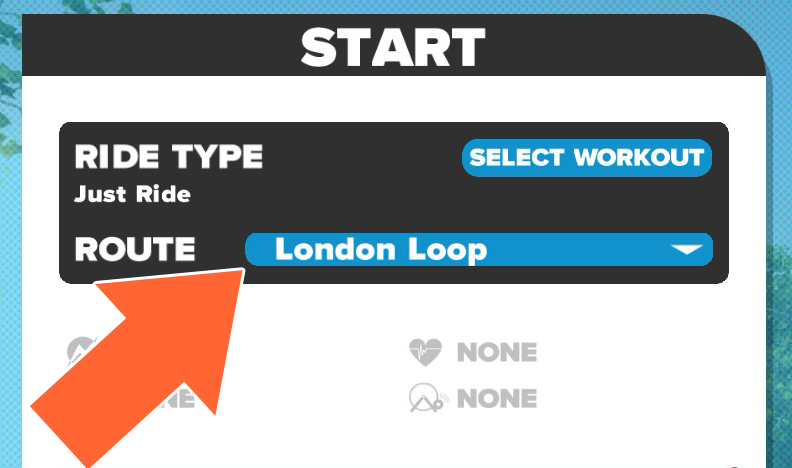 If you're in a pack the resistance will change depending on where you sit. So if you decide to take the reins and sit on the front, your legs will tell you about it! Downhills will decrease the resistance as you'd expect. The benefit of this if that you're not going to be stuck in one ring wearing down your chain & cassette. You can get all the pro's of road riding, in the warm of your home.
And if that wasn't realistic enough, the Tacx Neo Smart trainer offers road surface simulation. Yes, that's right. They'll simulate the surface of the road. So you can pretend you're riding the cobbles of the Paris-Nice all in your front room. You can even begin to customize your character, choose different bikes/gear & earn rewards as you go progress.
OPTIMIZING YOUR WINTER NUTRITION.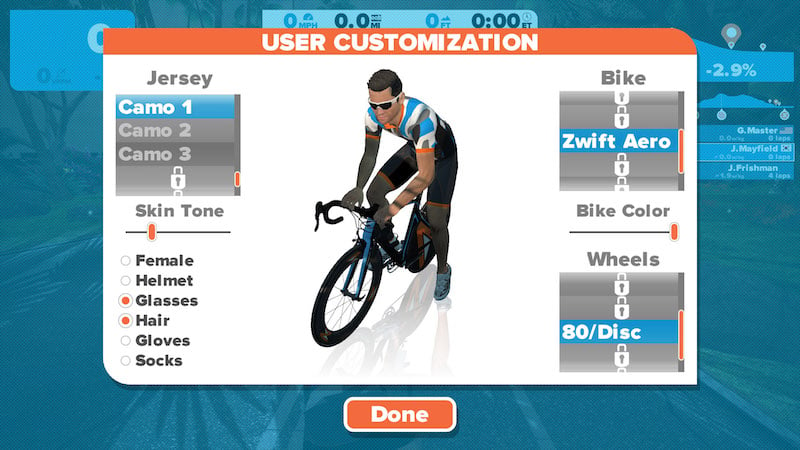 What routes can I ride?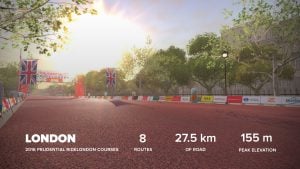 The Zwift calendar will determine where you're going to ride. Alternating between three different worlds, you can then select a variety of routes within. The most common routes are London – UK, the completely virtual world of Watopia, and occasionally the calendar will fall on Richmond – USA, based on the 2015 UCI World Championship course.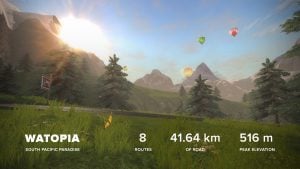 There are a whole variety of routes to ride at each location. You can choose your route before you set off, or make it up as you go along! From flat routes to mountains, you'll be able to tailor the route to suit exactly what you want from the session.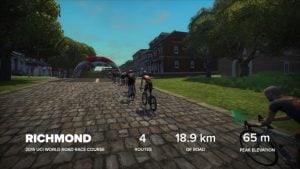 There are 12 programmed routes for Watopia, 9 for London, including the full 173km Ride London route and 3 for Richmond. Watopia comes with 41.6km of road, London 27.5km and Richmond 18.9km but can't be ridden in reverse. You can also run along almost all of the routes, but we won't be covering that here.
"Out of the box".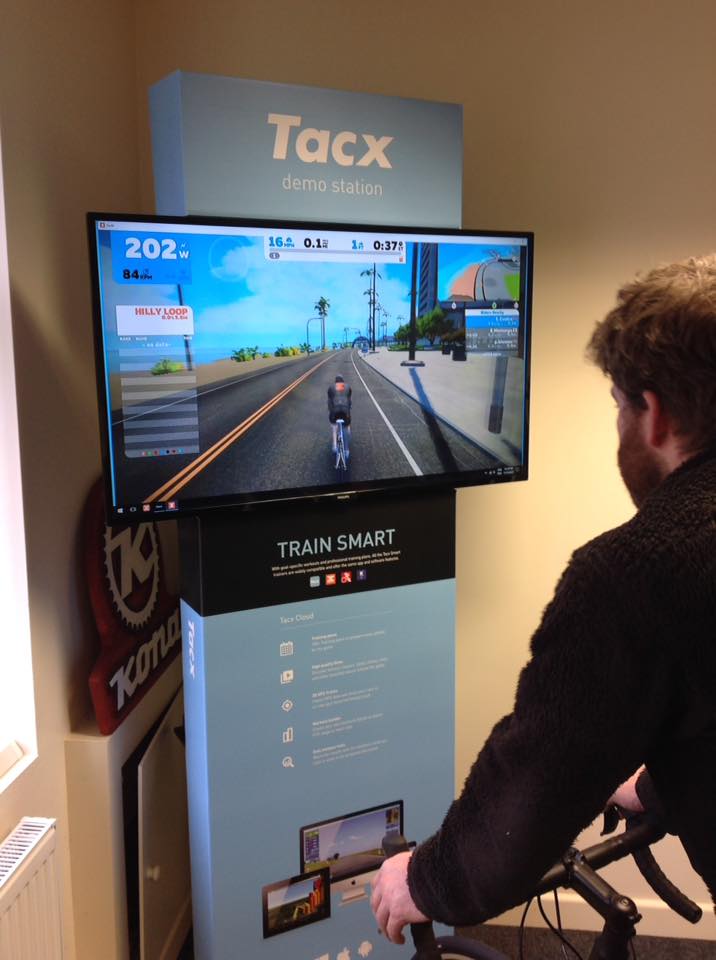 When you've signed up to Zwift, set up your turbo/rollers and got it connected through to the screen you're set to go. Choose your route and hit ride, then begin to record your workout. You'll quickly see people riding all around you, there's often up to 4,000 people online at any one time. Your rider will automatically move around the route you've chosen, but you can  change that by using the arrows or the Zwift remote app on your phone.
All the data from your ride will appear around the edges of the screen. Power, Heart Rate, your current interval if you're doing a workout. Along with who you're riding with & where you are in the world, there's a whole host of ride data for you to enjoy. You can sync your account up with Strava or Training Peaks so that your rides upload the moment you finish & hit save. As well as riding with other riders you can send messages & give them a big "ride on" thumbs up.
STRAVA'S RECORD BREAKING YEAR.
Completing a Workout.
The workout mode is great if you're following a specific training programme, or if you want Zwift to provide you with one. You can select different goals & follow set programmes in Zwift, optimizing your time riding in the virtual world. You can select your workout on the start screen or create your own.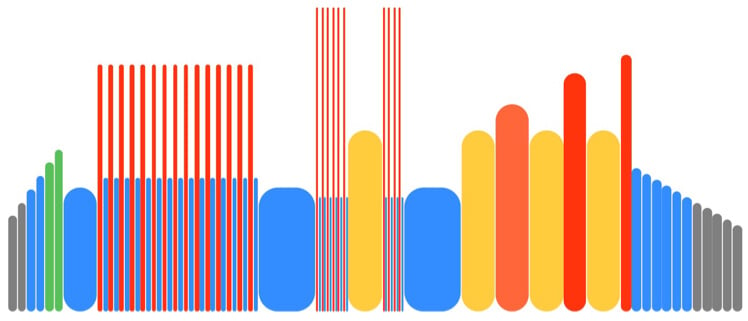 They're easy to use and the intervals in the workout will appear down the left hand side of the screen. At the top your current & target power are displayed very clearly with how long you have left on the interval. You'll be awarded a gold star if you stick to the power, half a star if you're close & nothing if you're far out letting you track how closely you followed the workout.
Racing.
Racing in Zwift is one of the main features – you can settle in to a big group and test yourself against your peers. The rides will have a level at the start that will vary depending on your power to weight ratio. This is so that the racing is fair & you don't have to race elite riders if you're not up to the challenge… or they don't have to race you. Before the event starts you'll be able to chat to other riders whilst warming up on a virtual virtual trainer – crazy we know. There are a whole variety of events so make sure you find one that suits exactly what you're looking for.
Ride with the Pros.
It's no secret that many of the worlds best athletes have trained on Zwift. Cyclists such as Geraint Thomas, Mark Cavendish & Alberto Contador have all been sighted in the virtual world. Multiple Ironman Champion Lionel Sanders does all his cycling on zwift, never even leaving the house. Lucy Charles can also often be seen riding through the make believe mountains.
You can join in with the pro's and see if you can hang on to their wheel. Can you & your friends hold the pace of the elite peloton?